The Scottish Glass Society is raising a glass to makers and glass lovers across the country with A Celebration of Scottish Glass. The Celebration of Scottish Glass is a Scottish Glass Society project funded by the National Lottery via Creative Scotland. Working with crafters, makers, studios, organisations and galleries, the celebration aims to promote the rich history and contemporary diversity of glass in Scotland with a series of events across the country over the next two months, culminating in a hive of activity in Edinburgh this September.
Artists talks, exhibitions, a walking tour and a chance to try your hand at your very own glass making project celebrate the wealth of talent and creativity on our own doorstep; from makers on our far-flung islands and hot shops in the heart of our capital. Alongside the stunning selection of glass at the newly refurbished National Museum of Scotland, we have galleries hosting a range of exhibitions showcasing both home-grown and international talent, firmly cementing Scotland's place on the global glass map.
Highlights include Transition – an exhibition from the glass department at Edinburgh College of Art which incorporates a photographic retrospective of the work of its graduates alongside historical artefacts, documents and pieces from the ECA glass archive.The Scottish Glass Society's own exhibitions, Elemental and Shipping Forecast showcase the diversity of technique and imagination amongst its members. The society will also be hosting talks from makers on topics such as the creative process and cross-border collaboration.
After spending the last two decades building a firm reputation as a centre of excellence on the global glass scene, it's unsurprising that hundreds of delegates want to join North Lands Creative Glass for their 20th anniversary conference as part of the festivities; an event which will see master glassmakers from across the world celebrate Scotland's reputation as a place of inspiration and innovation in glass.
And, if all of this inspires you to get creative yourself, there is ample opportunity to get involved. From glass blowing and fused glass workshops to taking part in the Scottish Stained Glass Trust's drive to document the windows in all of Scotland's churches, there is something for everyone.
The following Scottish-based artists feature in the Scottish Glass Society's Elemental exhibition, they discuss their work in their own words.
Jessamy Kelly
"I specialise in kiln cast glass, the way light passes through my work to reveal an inner luminosity intrigues and inspires me to work with this medium. The narrative of this series work refers to the stripping back of landscape to reveal the internal scarring of the land. The work reviews the geological history of landscape alongside the mark of man. This new body of work was inspired by a residency at the Scottish Sculpture Workshop in Aberdeenshire. The works are like solid blocks of ice, not yet melted they represent a frozen moment in time of an ancient landscape; all of the works have been cold worked, sandblasted and diamond cut"
Karen Akester
"Whilst undertaking a residency at the Scottish sculpture workshop in Lumsden, Aberdeenshire I came upon in that rural landscape a number of dilapidated and unoccupied houses, 'ex-homes'. These were fascinating to me for a whole number of evocative reasons, the sense of previous occupation; discarded detritus, layer upon layers of wallpaper; the colours weather-bleached and intense, pastels and pinks. The Lumsden house tiles are taken from a series of sketches during this period, cataloguing the interiors, providing a visual record of the changes and deterioration due to the elemental forces of nature where the distinction between interior and exterior spaces become blurred."
Shaun Fraser
"My work comments upon notions of identity and connections with place. The Highlands and Islands are a constant source of inspiration for me. It's where I'm from, it's where I was brought up and it's never far from my mind. There's a certain sense of staunchness which I attach to the Highlands, a sense of belonging. It's raw and it's emotive; it's elemental. What I attempt to do through my practice is to tap into some of that disposition. Including peat and local soils into my glass castings gives the work an innate link to the landscape, something which I believe to be very important in my practice, the ability to evoke that sense of place."
Kate Henderson
"The house symbolises the need to provide shelter from the elements, the maternal need to nurture and protect those inside. The texture and patterns on the glass reflect my daily life and routine as a mother and artist that ape the activities that convertsa mere building into a home. I'm interested in the way that light transfers through the glass; to create fleeting shadows that leave their temporary mark. I've used a mixture of non-permanent drawing materials combined with sandblasting and etching to allow the surface of the glass to slowly change over time, reflecting the fragile passage of life."
Discover more information about the Scottish Glass Society's events or how to get involved as a maker take a look at www.celebrationofglass.co.uk
Scottish Glass Society: Raising a glass to makers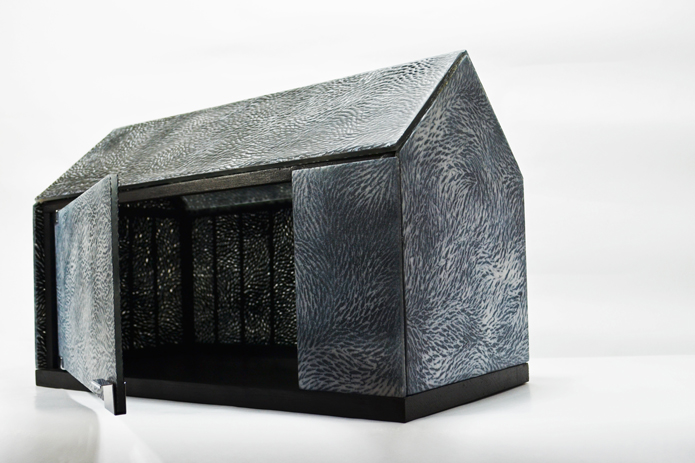 Scottish Glass Society: Raising a glass to makers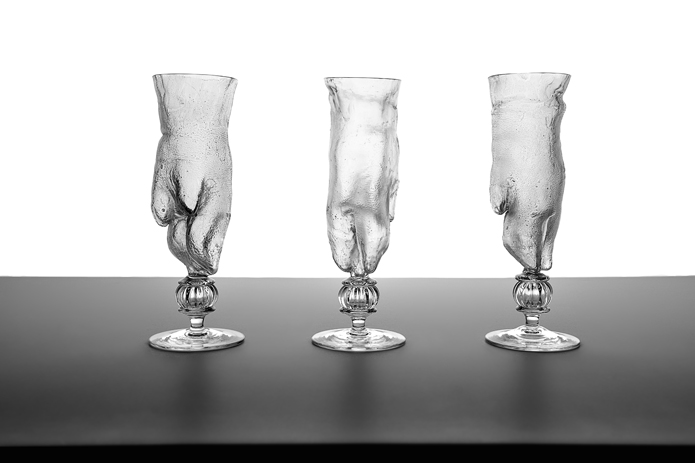 Scottish Glass Society: Raising a glass to makers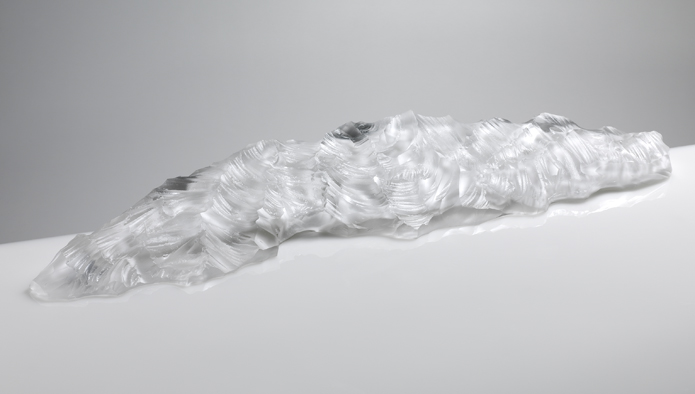 Transparent