September saw an exciting month for the Scottish contemporary craft sector, with makers from across Scotland taking their work to London Design Festival and the British Ceramics Biennial.
Read on with September's The Craft Edit.
---

Mella Shaw at 2023 British Ceramic Biennial Award Exhibition
Situated in Stoke-on-Trent, home to the nation's globally renowned ceramics industry, the British Ceramic Biennial event opened this month featuring work by ten UK-based artists selected for their bold and compelling proposals.
One maker selected for Award at All Saints Church is Edinburgh-based ceramicist Mella Shaw whose work 'Sounding Line' is being exhibited.
'Sounding Line' focuses on the overuse of marine sonar which is having a devastating effect on deep-diving whale species that rely on echolocation (a biological sonar used by several animal species). Mella has created large-scale sculptural forms inspired by the whales' tiny inner ear bones.
As part of the exhibition, Mella also took part in a maker's talk which provided a unique insight into her career and work for 'Sounding Line'. Each talk was recorded and will be available on the British Ceramic Biennial website in the coming months.
Award at All Saints Church (ST1 3HH), on until Nov 2023. Open daily from 10am-4pm.

'Sounding Line' will be exhibited at Summerhall in Edinburgh from 1 Dec 2023 - 25 Feb 2024
Image: Mella Shaw / Photography by Rowan Aitchison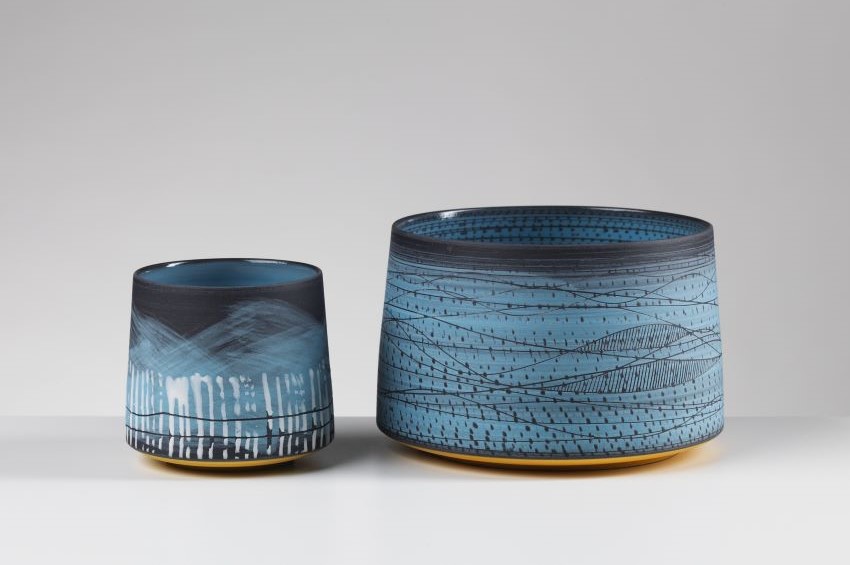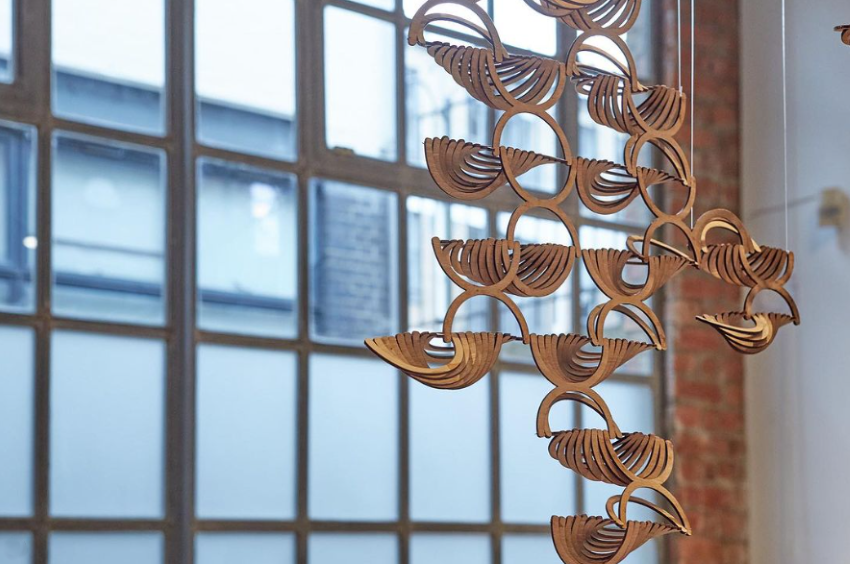 Image: Naomi McIntosh 'Seeds' / Photography by Robert Chadwick
Scottish Contemporary Craft at the London Design Festival
The 22nd Edition London Design Festival took place this September, promoting the city as the design capital of the world.
Naomi Mcintosh showcased her work at the Ruup & Form gallery in an exhibition titled 'Fierce Energy'. Naomi's wood sculptures 'Seeds', are inspired by the power of germination, celebrating cycles of growth. Her work's repetitious beech wood forms are meticulously threaded to become tapestries and screens of ripples and vibrations. Naomi worked on this project in her greenhouse at home in the Cairngorms, surrounded by all her plants as they grew from seed.
'Fierce Energy' runs until Oct 25 2023.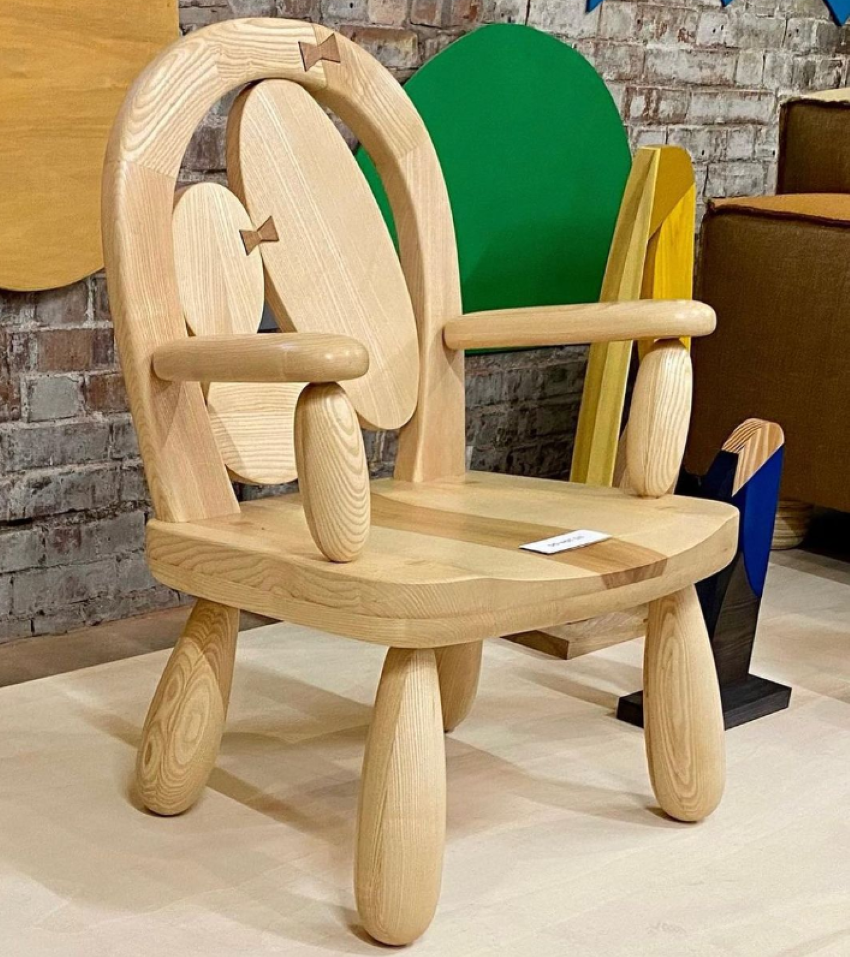 Image: Mike Whittall for the 20th Donna Wilson anniversay exhibition / Photographer unknown
Aberdeenshire-born textile designer Donna Wilson, marked the 20th anniversary of her brand with an exhibition at LDF. The show included her classic designs from the past two decades as well as new, unseen work, produced as part of Donna's 'Abstract Assembly' collection.
The highlights included a new chair created in collaboration with Aberdeenshire-based furniture maker, Mike Whittall. Nicknamed the 'Daddy Bear Chair', Donna designed the piece using a plasticine model, which Mike skilfully brought to life.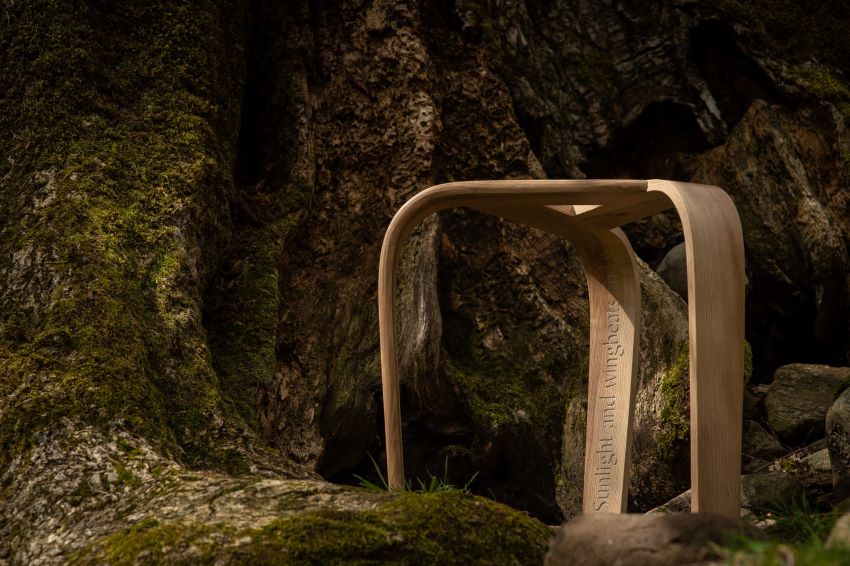 Image: Angus Ross Haiku Stool / Photography by James Millar
London Design Fair was back in the festival program, hosting 200 exhibiting brands from more than 40 countries, showcasing furniture, collectable design, materials, textiles and lighting. Highlighting the importance of sustainability, the exhibition 'Homes with a Heart', curated by Roddy Clarke and Blue Patch, featured the work of Aberfeldy designer Angus Ross.
Angus' Haiku Stools pay tribute to our native ash trees, currently being devastated by Ash Dieback Disease. His design for the steam-bent tripod stool is an exercise in simplicity, using a single component repeated three times to create a practical, stackable stool.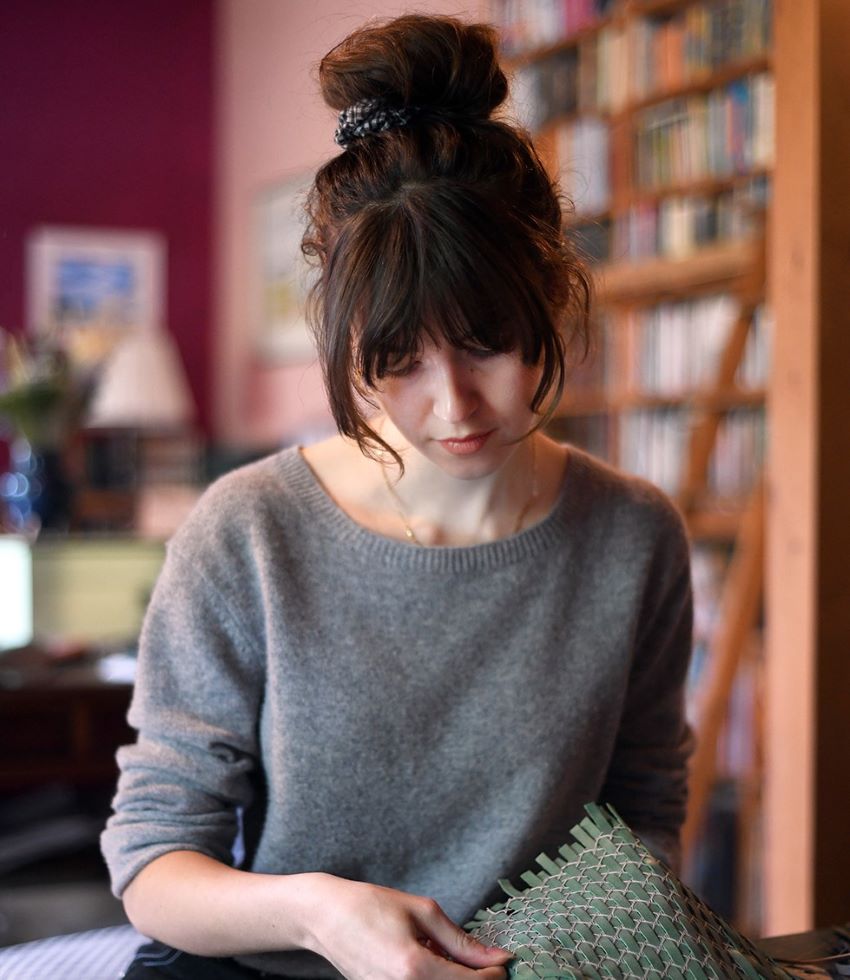 Image: Iseabal Hendry / Photograhy by Isabelle Law
PROCESS: Local Heroes Announce Their Makers
Local Heroes have announced their participants for PROCESS, a new practical and research-based programme designed by founder Dr Stacey Hunter.
Funded by the National Lottery through Creative Scotland, the programme focuses on strengthening the career development of independent designers based in Scotland.
Congratulations to the following makers on their selection for the programme: scent designer Clara Weale, ceramicist Ciara Neufeldt, designer and visual artist Soorin Shin, printed textile designer Hannah Sabapathy and leatherworker Iseabal Hendry.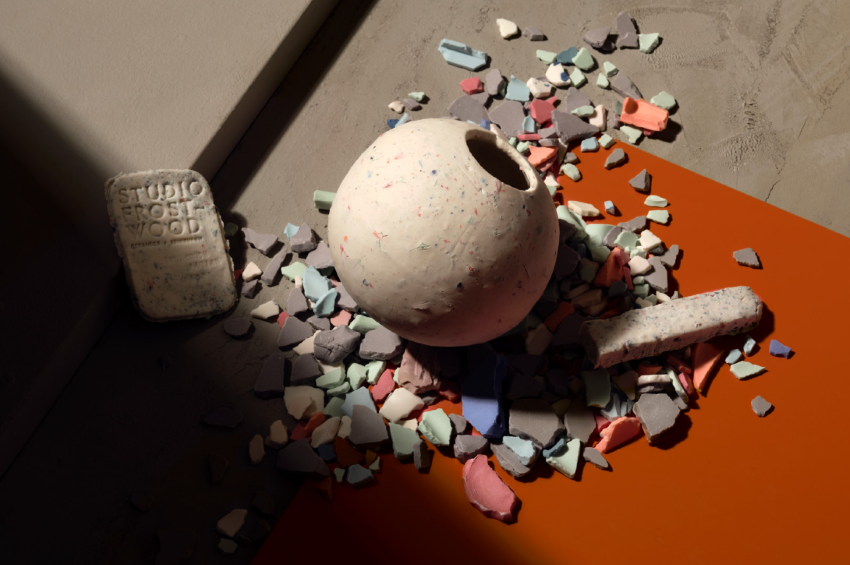 Image: Studio Frostwood / Photography by Susan Castillo
Studio Frostwood - Sustainable Ceramics Exhibition
Studio Frostwood recently shared their groundbreaking research and methodologies for running a sustainable ceramics business in an exhibition at Whitespace, Edinburgh.
Ceramicists Hazel Frost and Natalie Wood, struck by how much waste material they were generating in their shared studio, undertook a year's worth of research and experimentation into the subject of sustainable ceramics.
Their 'Sustainable Ceramics' exhibition offered practical insights into their research, experimentation and achievements, as well as showcasing work made in collaboration with other makers.
One such collaboration was with jeweller, Stefanie Cheong who explored the use of glaze waste in place of precious resources in her jewellery design. As part of the exhibition, Hazel, Natalie and Stefanie joined Dr Stacey Hunter in an insightful conversation where the makers shared their perspectives on sustainability.
You can learn more about Studio Frostwood's work on their Instagram account and download a full sustainability report on their website.
---
Send in your craft news!
We want to hear from you! Share your contemporary craft news for inclusion in next month's The Craft Edit.
Contact the Craft Scotland team with more information, links, images and/or a press release via email hello@craftscotland.org.
The Craft Edit - Sept 2023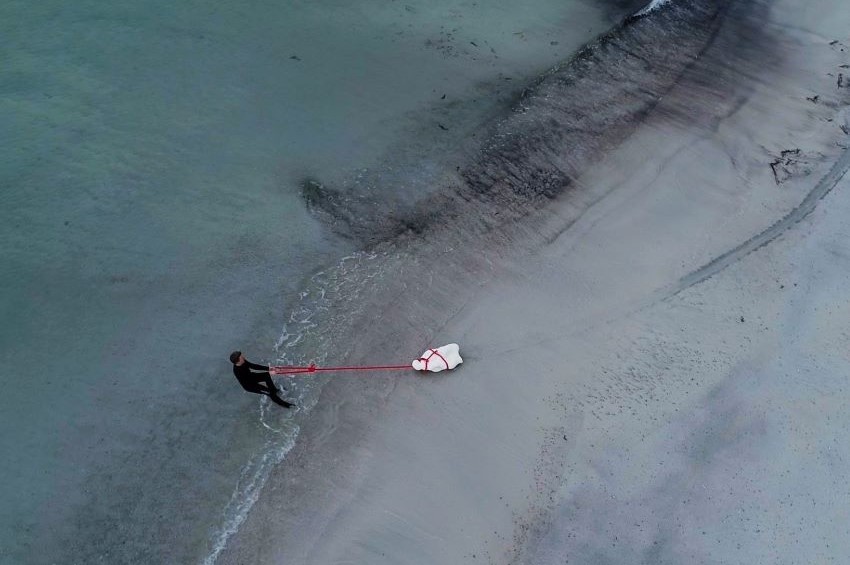 Transparent