COMPASS: Emerging Maker Speakers 2020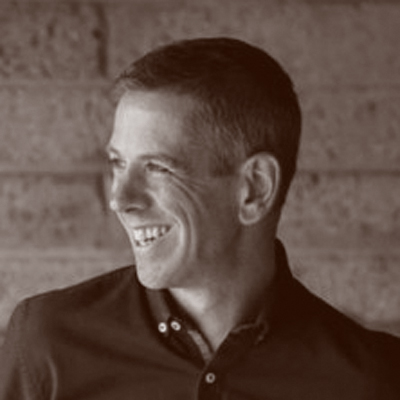 Speaker

Alasdair McGill
Co-founder, Ashton McGill
With over 30 years' experience in the accounting industry, Alasdair co-founded Ashton McGill with his son, Andy. As well as being the Accounts Manager for Ashton McGill, he is also a trained service designer, passionate about taking a human-centred approach to everything he does. He provides additional value to his clients through strategy sessions and design workshops. Alasdair is a lover of running, coffee and design.
In 2013, Ashton McGill began life as a design agency. But the services they provide today were born out of a mutual need for change. As business owners, they were dissatisfied with the way the accounting industry operated. The traditional accountant wasn't customer friendly or proactive, and they didn't provide any additional value for their customers. There was no innovation and no desire for change, or for putting the customer first. So, they decided to do something about it. Using their co-founder Alasdair's wealth of accounting and financial expertise, they decided to relaunch as an accountancy business back in 2017. With over 30 years of industry experience, they provide simple, smart and supportive accountancy services that help their customers to grow.
Alasdair spoke about the key financial aspects of running a successful micro/small business at the Principles of Finance & Funding webinar on Tuesday 12 January and Tuesday 19 January 2021. Previously hosted this series in 2020.
Photography courtesy of Alasdair McGill.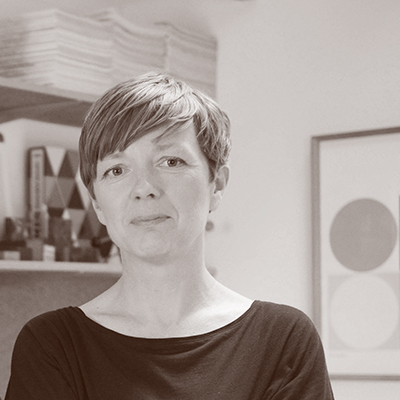 Speaker

Kirsty Thomas
Founder and Creative Director at Tom Pigeon
Kirsty Thomas is the founder and creative director at Tom Pigeon, a multi disciplinary design studio based on the east coast of Scotland. The studio creates print, jewellery, stationery and homewares which sell to design stores around the world. Tom Pigeon also works on exclusive collaborations with clients like Tate Modern, Barbican, The V&A, The Design Museum, Made.com and Team GB.
Kirsty set up Tom Pigeon in 2014 and has worked in the creative industries for over 20 years. She has explored the worlds of fashion, graphic design, retail design, education and more before settling into the ever-changing world of self-employment.
Kirsty spoke at the Maker Journeys in Focus webinar on Tuesday 7 July 2020.
Photographer unknown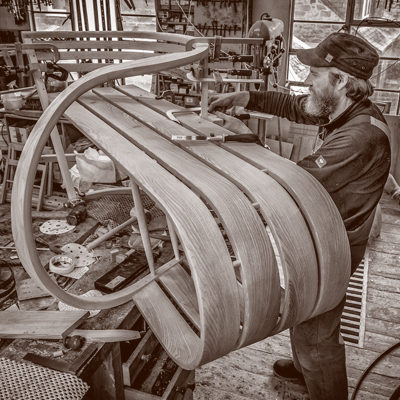 Speaker

Angus Ross
Founder, ANGUS ROSS
ANGUS ROSS furniture studio was founded in 1992 by award-winning designer Angus Ross. The studio combines traditional woodwork, the ancient process of steam bending and the latest cutting-edge technologies to bend, mould, sculpt and fold wood to make beautiful furniture and functional art. Based in the Scottish Highlands, Angus sources oak from ancient mixed woodland, providing local, ethical and sustainable wood. Working mainly to commission for private and public clients, Angus also produces a small range of micro-batch produced stools, chairs and tables.
Angus spoke at the Maker Journeys in Focus webinar on Tuesday 4 August 2020.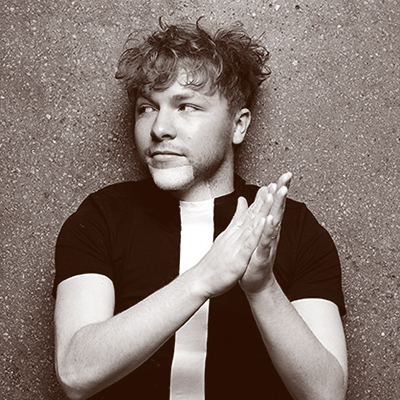 Speaker

Jonny Mowat 
Designer, O Street
Jonny works at O Street, a designer-led studio founded in Scotland. They've spread out to London and Colorado but can still (mostly) fit in one fishing boat. They're a family of adventurous spirits who balance process and play to get things right for the people we work with. Those people include breweries, distilleries, major digital and music corporations, banks, governments, and maybe even your cousin (do they need a new logo?).
Jonny spoke at the Brand Storytelling webinar on Tuesday 23 June 2020 about how O Street works with clients from start to finish to help them tell an engaging brand story.
Photographer courtesy of O Street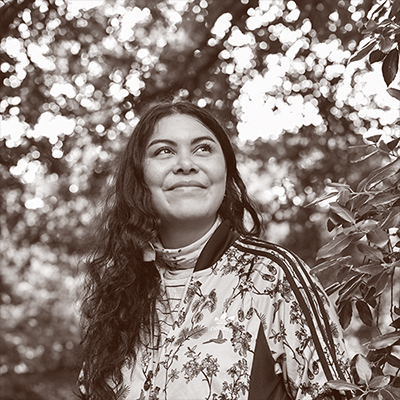 Speaker

Veronique AA Lapeyre
Head of Communications & Digital, Craft Scotland
Veronique AA Lapeyre manages the planning and implementation of Craft Scotland's marketing, PR and communications activities. Veronique creates multi-channel campaigns to raise the profile of Scottish craft and drive engagement.
Veronique's career has placed her at the intersection of culture and digital. She has over ten year's experience in creating communication strategies for cultural organisations and commercial companies based in Scotland with a global reach.
Veronique spoke at the Brand Storytelling webinar on Tuesday 26 January and Tuesday 2 February 2021, about branding, competitor's analysis, marketing channels and campaign ideas.
Photography by Ellie Morag.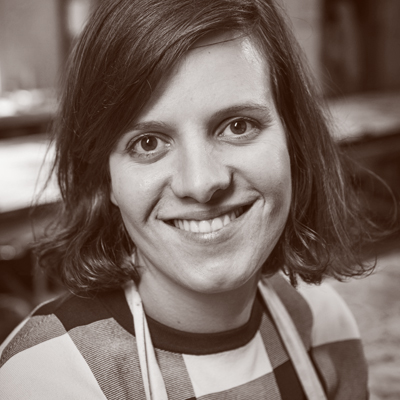 Speaker

Marion Parola
Bespoke Atelier
Marion Parola, is the Director and co-founder of Bespoke Atelier. Founders Marion Parola and Yvonne Elliott-Kellighan's passion for bold graphic prints and a playful curiosity of materials are the foundations of the studio. For the past 10 years, Bespoke Atelier have been blending the worlds of architecture and art, inventing unique patterns to enhance interiors, products and buildings. Their specialist design team work across a variety of sustainable surfaces to transform any space into an uplifting escape.
Marion has experience in promoting her multi-disciplinary practice to a wide range of clients including interior design, architecture and public projects.
Marion spoke at the Brand Storytelling webinar on Tuesday 9 June 2020 about telling her brand story to different client groups.
Photographer unknown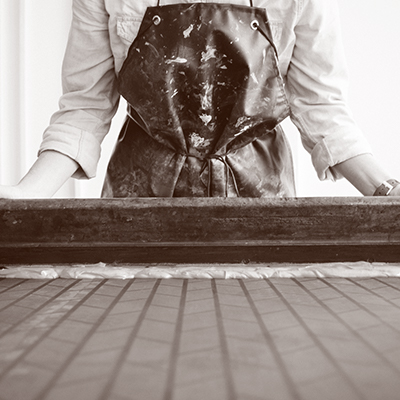 Speaker

Laura Spring
Founder, Laura Spring
Laura Spring is a textile designer/maker living and working in Glasgow creating bold graphic print designs that are transformed through screen and digital print into fashion accessories, homeware and stationery. After graduating from Glasgow School of Art, Laura began her career in costume departments within the theatre and film industry. Following a 2011 craft residency at Cove Park, Laura established her own eponymous label and print studio. With a passion for colour, print, pattern and process, Laura creates covetable annual collections of functional, vibrant homewares and accessories, and regularly collaborates with others in her practice.
Laura will speak at the Maker Journeys in Focus webinar on Tuesday 9 March 2021. Previously spoke at the Maker Journeys in Focus webinar in 2020.
Photography by Caro Weiss.
Previous Project
Next Project