Two days of insight and making inspiration at the Craft Scotland conference 2018 with an amazing line-up of speakers.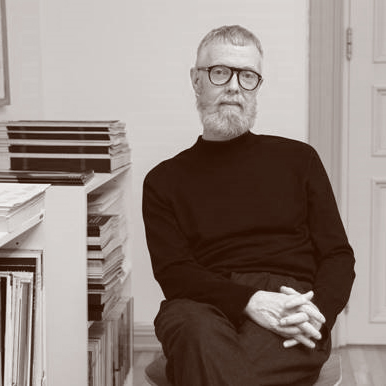 Keynote Speaker

Lars Sture
Curator
Lars Sture is the curator at Norwegian Crafts, running the institution´s international exhibition and project programme. As a curator, Lars has been responsible for numerous exhibitions and projects for institutions, museums and galleries both in Norway and abroad. Lars was part of the team that established a master's degree in jewellery at Central St. Martins School of Art, University of the Arts in London, and later became the programme's first option leader. As an artist, Lars' work is part of multiple museum's collections as well as public and private collections in Scandinavia, UK, Italy, Germany, France, USA and Japan. Lars graduated in Creative Curatorial Practice from Bergen National Academy of the Arts and Oslo National Academy of the Arts graduating with an MA.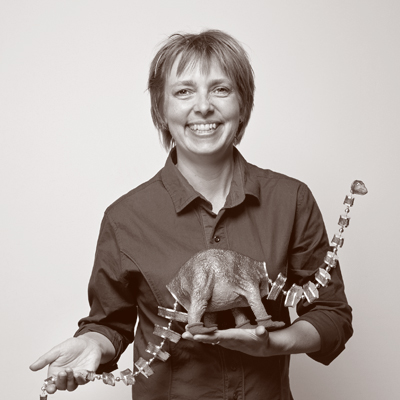 Keynote Speaker

Felieke van der Leest
Artist & Jeweller
Felieke van der Leest studied technical goldsmithing at Schoonhoven and jewellery design at the Gerrit Rietveld Academy in Amsterdam. She established her first studio in the Netherlands before moving to live and work in Norway in 2008. She draws on her fascination with animals, nurtured as a child living near a zoo in Emmen, and a lifelong interest in textiles combined with her goldsmithing skills to create jewellery which re-images the secret life of animals as jewels. Her unique jewellery objects bring delight and magical worlds to the imagination of the viewer, whilst retaining, like animal fables of the nineteenth century, a sly and unsettling capacity to re-calibrate our sense of certainty in our known worlds.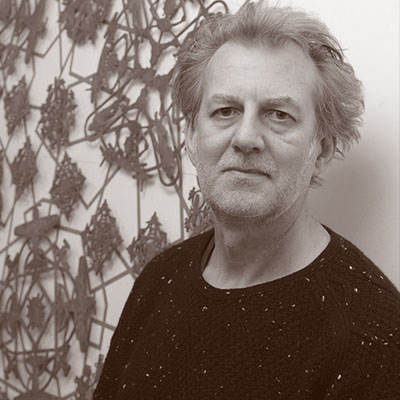 Speaker

Michael Brennand-Wood
Artist
Visual artist, curator, lecturer, arts consultant, Michael Brennand-Wood's has exhibited in major galleries and museums worldwide; including the Victoria and Albert Museum, the National Museum of Modern Art, Kyoto, the National Gallery of Australia, Canberra and the 21st Century Museum of Contemporary Art, Kanazawa. Forever Changes, a major retrospective of his practice, was first shown at Ruthin Crafts Centre in 2012. Commissions include the development of an interdisciplinary arts programme for music venues, Ocean, in East London 1999 and Colston Hall in Bristol, 2009 and a series of metal screens, Microscape for the Clinical Research Centre, Addenbrooke's Hospital, Cambridge 2017.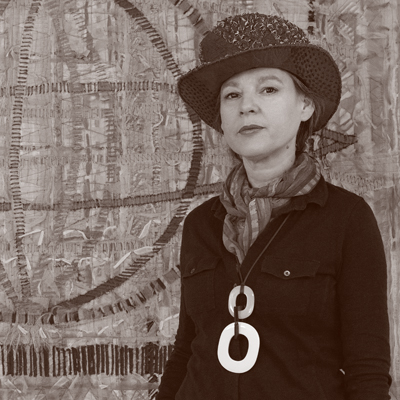 Speaker

Jilli Blackwood
Textile Artist
Jilli Blackwood studied at the Glasgow School of Art. She specialises in painting with textiles, combining the mediums of embroidery, weave and hand-dying. Her wall hangings are expressive works. She draws inspiration from her subconscious. Her disciplined approach to working releases new ideas and furthers the development of her techniques to create a marked individuality to every piece. The diversity of textiles has enabled Jilli to work on different projects. Her design projects include 2014 Commonwealth Games, Glasgow, the World Anti Doping Agency (WADA) and Heathrow Airport. Her fine art wall hangings can be found in many public, corporate, museum and private collections worldwide.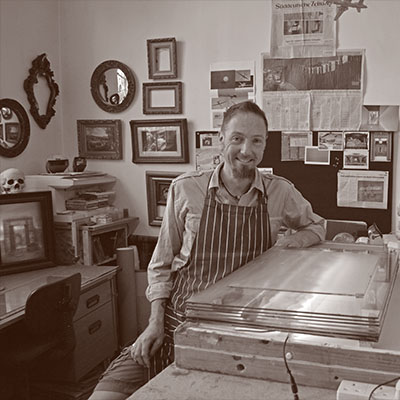 Speaker

Jeff Zimmer
Glass Artist & Tutor
Jeff Zimmer creates imagery on glass that explores ambiguity, morality and mortality in contemporary society and politics, and engages with the sensual experiences of mystery and light. Jeff trained in theatre in Washington, DC, before moving to Edinburgh to obtain his Masters in glass painting. He won Second Prize in the 2014 Coburg Prize for Contemporary Glass, Europe's largest prize for artists working with glass. His work is in the permanent collections of the Victoria & Albert Museum, London; the European Museum for Modern Glass, Coburg, Germany; The Museum of Decorative Arts in Prague; the Glasmuseet Ebeltoft, Denmark and the Glasmuseum Frauenau, Germany. He teaches in Edinburgh and has lead workshops around the world.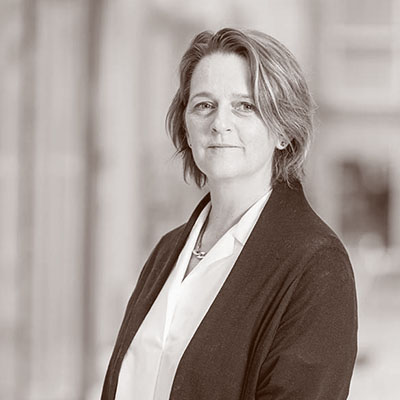 Speaker

Sarah Kettley
Head of the School of Design, Edinburgh College of Art
Sarah is Chair of Material and Design Innovation at the University of Edinburgh, where she also Head of the School of Design. Her research spans disciplines in order to develop design methodologies for emerging and embedded technologies. She recently led the EPSRC project, An Internet of Soft Things (IoSofT), working with Mind to investigate Person-Centred and experiential design research approaches to the IoT in the mental health sector. Sarah's doctoral study was in craft as a methodology for the development of wearable technologies, and she continues to collaborate across disciplines to deconstruct and rebuild design processes in response to new technologies.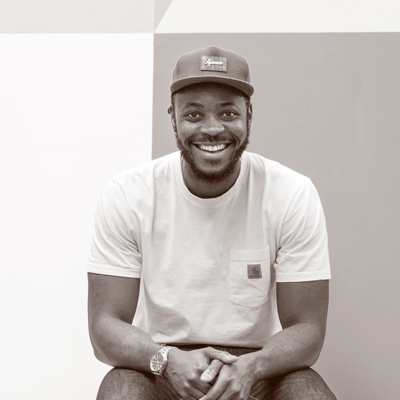 Speaker

Yinka Ilori
Artist & Designer
London-based artist Yinka Ilori specialises in telling stories through furniture, inspired by the traditional Nigerian parables and African fabrics that surrounded him as a child. Humorous, provocative and fun, each piece of furniture he creates tells a story. Bringing Nigerian verbal traditions into playful conversation with contemporary design, Yinka Ilori's work touches on various global themes that resonate with different audiences all over the world.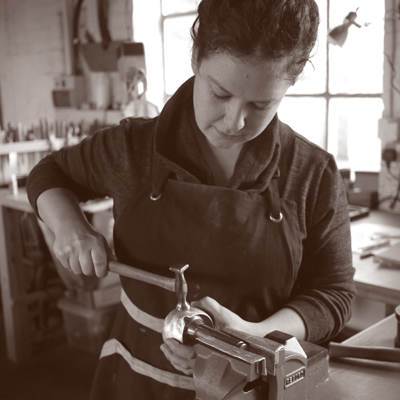 Speaker

Adi Toch
Metalsmith
The practice of metalsmith Adi Toch centres on making engaging vessels and containers that investigate colour, movement, sound and tactility. Her work is exhibited internationally and included in major public collections such as the V&A Museum, Crafts Council, National Museums Scotland, National Museum Wales and the Jewish Museum New York. She won prestigious awards including a Gold Award from The Goldsmiths' Craft and Design Council and a Wallpaper* Design Award. Adi is a lecturer at The Cass as well as a visiting lecturer at Bezalel Art Academy in Jerusalem. She speaks regularly at conferences in the UK and internationally.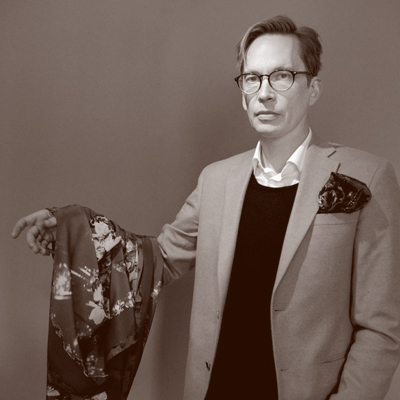 Speaker

Ben Divall
Art Director & Curator
Ben Divall is chief whip and art director behind Kmossed. He has a background in Asian and European textiles. Ben has worked at national institutions developing collections, researching, curating and producing exhibitions, performance art, and events. He continues to work as a curator of exhibitions, historic house interiors and fosters contemporary collaborations both in the UK and in Australia. He joined forces with the formidable Rosie Kavanavoch in 2014 to bring you the world of Kmossed in its current guise. Together they work closely on the collections, collaborations, and production of remarkable limited edition works on silk.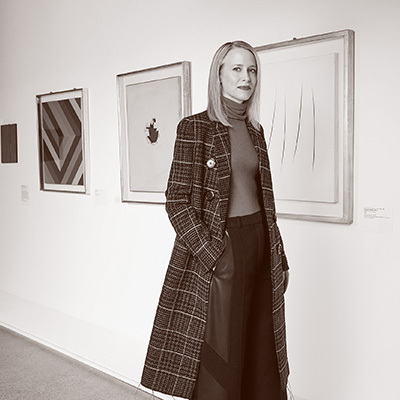 Speaker

Celia Joicey
Director, Dovecot Studios
Celia Joicey is Director of Dovecot Studios, Edinburgh. She was previously Head of the Fashion and Textile Museum, London and before that, she worked as Head of Publications at the National Portrait Gallery in London, Editor of the RSA Journal and Head of Publications at the Royal Society of Arts. She is the author of How to Draw Like a Fashion Designer and How to Draw Vintage Fashion published by Thames and Hudson. She is a graduate of Cambridge University and the Royal College of Art.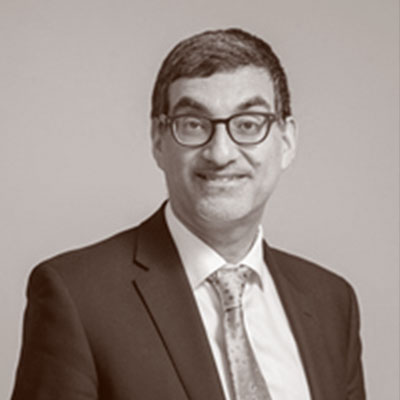 Speaker

Dr Xerxes Mazda
Director of Collections, National Museums Scotland
Xerxes position at the National Museums Scotland involves acquiring, caring for, researching and displaying the extensive collections across the five curatorial departments, including Art and Design. He has a Masters in the History of Science and Technology and a PhD in Biochemistry, and experience in the museum sector including roles as; Deputy Director at the Royal Ontario Museum, Canada and being the Head of Learning at the British Museum.
Cancelled
Due to unforseen circumstances, Dr Jorunn Veiteberg will not be speaking at this year's craft conference.
Previous Project
Next Project