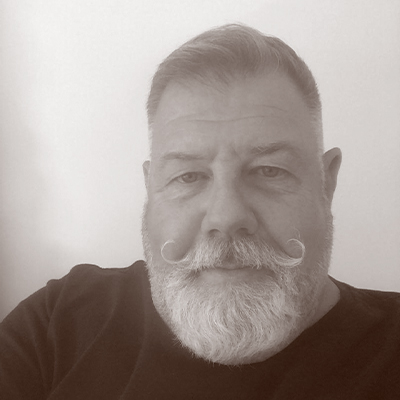 Keynote Speaker

Dr Max Stewart
Max Stewart is currently MA Course Leader of the Design and Applied Arts programme at the School of Art and Design (WSoA), University of Wolverhampton where he has been teaching Glass and Ceramics since 2011. As well as a 40-year career in education, Max is a glassmaker and sculptor with a specialism in pâte de verre. His work has been shown internationally and is in various private collections around the world.
Between 2005 - 2007 Max assisted on the Amalric Walter Research Project, which successfully unravelled the lost techniques of Walter's pâte de verre processes. That study lead onto a PhD at the Edinburgh College of Art (completed in 2010). It was the first joint PhD between Edinburgh College of Art and the University of Edinburgh. Max has recently co-authored a book 'Pâte de Verre: The Material of Time', (published by Schiffer Publications, US) with Norwegian glass artist Tone Ørvik.
Image: Dr Max Stewart / Photographer unknown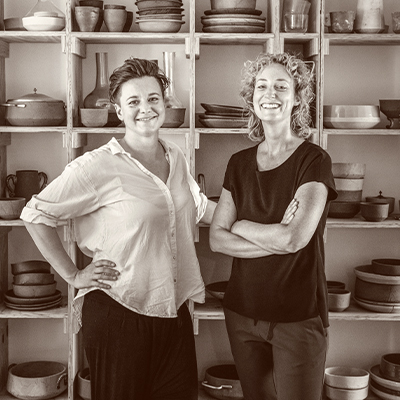 Speaker

Atelier NL (Nadine Sterk & Lonny van Ryswyck)
Atelier NL is a design studio that reshapes local raw materials into everyday objects that showcase the richness of the earth. Over the past decade they have developed a unique research methodology that transforms local clay and sand into ceramic and glass objects that analyse the hidden qualities and narratives of the earth.
Atelier NL's work calls for an expanded valuation of local sourcing and production by focusing on the graceful subtleties of the natural world and the how the integration of local earth products into daily life is a critical step towards greater environmental balance.
Image: Atelier LN / Photography by Peter de Ronde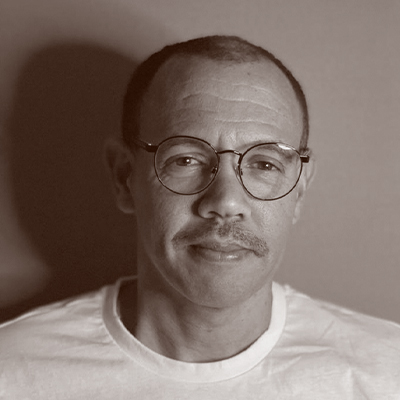 Speaker

Christopher Day
Creating highly personal works, Christopher's intention is to discuss and investigate the treatment of black people in Britain and the United States of America. Much of his research has focussed on the history of the slave trade in the Eighteenth Century and the Civil Rights Movement.
"Like the glass I have pushed my approach in how I work with glass and ceramics in both traditional and experimental methods, to create contemporary artworks that represent my passion for this part of our history. As a black glassblower, I am one of few and on a quest to find and inspire more. My main purpose, however, is to engage the audience on issues that are hard to confront on many levels, using art to help overcome some of the traumas that haunt our collective past".
Image: Christopher Day / Photographer unknown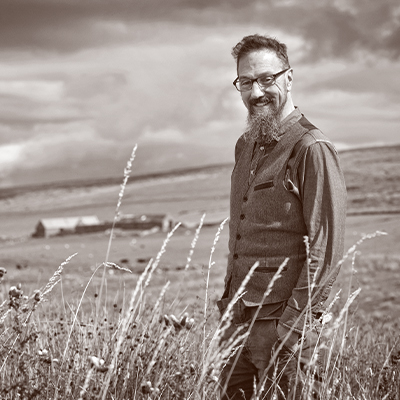 Speaker

Jeff Zimmer
Jeff Zimmer creates works that explore ambiguity, morality and mortality in contemporary society and politics, and engage with the material and symbolic properties of glass, as well as the sensual experiences of mystery, light and shadow.
He combines techniques of glass painting, laser etching, illumination, transparency and opacity to create dynamic scenes that appear to shift, dissolve and transform depending on the position of the viewer.
His has won the 2019 British Glass Biennale, Second Prize at the 2021 European Glass Context, and Second Prize at the 2014 Coburg Prize for Contemporary Glass. He was the 2014 Stephen Procter Fellow at Australian National University. His work is in the permanent collections of the Victoria & Albert Museum, London; the European Museum for Modern Glass in Germany; the Portheimka Museum (Prague) and the City of Coburg, Germany.
Image: Jeff Zimmer / Photography by Angus Mackay courtesy of North Lands Creative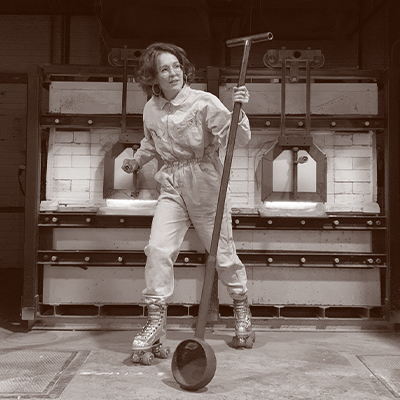 Speaker

Karen Donnellan

Queerness as a multidimensional portal for divinity, sonic alchemy, queer futurism, paraphysics, and pleasure activism.

-

Karen Donnellan is an Irish artist working between sculpture, installation, sound, video, and drawing. Her work is informed by her training in Reiki and other energy healing modalities, as well as her background in glass.

Karen earned a Bachelor of Design from the National College of Art and Design, Dublin, and an MFA from the Rochester Institute of Technology, New York, USA. She served as Associate Professor of Glass and Director of the National Casting Center Glass Studios at Alfred University, NY since 2014. After receiving promotion and tenure in 2020, she resigned in 2022. She is currently an artist in residence at the Dean Art Studios, Dublin.

Image: Karen Donnellan / Photographer unknown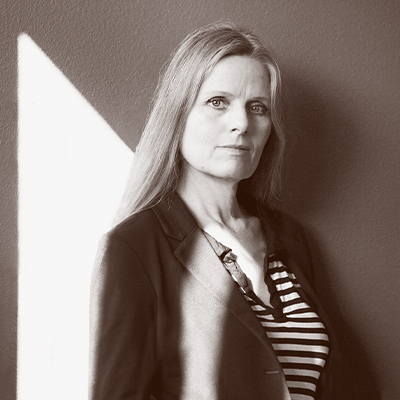 Speaker

Maria Sparre-Petersen
Maria Sparre-Petersen is an artist, researcher, lecturer and teacher currently employed at The Royal Danish Academy and running her own business as an independent artist. She holds a BA from The Danish Design School, an MFA from Rhode Island School of Design and a Ph.D. from The Royal Danish Academy.
Through her research activities Maria is investigating issues of sustainability and ethics through material exploration. In recent years her work has taken formats of installations, sculptural objects and interactive collaborations in public spaces, often incorporating extensive experimentation with robotics and 3D printing as well as concepts of failure and imperfection.
She has exhibited internationally since 1996 and received numerous grants and honourable mentions. She is represented by Hostler Burrows Gallery in New York and San Francisco and her work is included in permanent collections e.g., at the Design Museum Danmark, Museum of American Glass and The International Exhibition of Glass Kanazawa.
Image: Maria Sparre-Petersen / Photography by Lena Paaske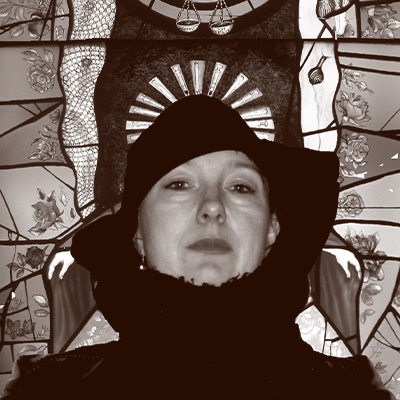 Speaker

Pinkie Maclure
Pinkie Maclure is a multidisciplinary, award-winning Scottish artist, who believes that our present is haunted by our past and we have more in common with our ancestors than we may know.
Using stained glass installations, she makes intimate work that examines today's big issues, such as addiction, insomnia and our relationship with nature in particular. She uses the distinctively chaotic nature of stained glass to express deep anxieties - often with dark humour - exploiting the tension between the sacred and the unexpected, at a time when the end of the world feels closer than ever.
Exhibitions include Collect (London), Homo Faber (Fondazione Cini, Venice), the National Museum of Scotland, the Outsider Art Fair (New York), the John Byrne Prize and John Ruskin Prize. Her work is permanently installed in Chalmers Hospital Sexual Health Clinic, Edinburgh and she is currently developing an immersive stained-glass installation incorporating audiovisual and performance elements.
Image: Pinkie Maclure / Photographer unknown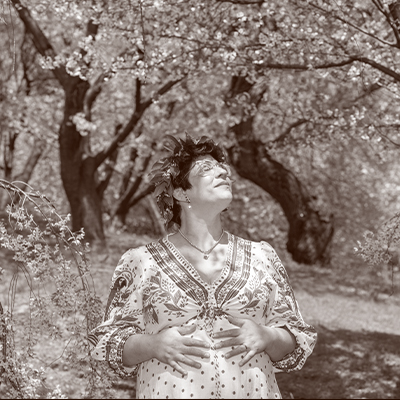 Speaker

Suzanne Peck

Suzanne Peck is hyperverbal, opinionated, excitable and hungry. She makes things with words and stuff. Sexy things. Icky stuff. Pretty things. Suzanne thinks thing and stuff are slippery ineffectual delicious words.

Suzanne teaches at The Rochester Institute of Technology. She studied at the Rhode Island School of Design and they gave her an MFA in Glass. Indeed, glass provides continued inspiration in her work, even when the substance itself is absent (isn't glass always, in a way, absent?). Using glass, photography, textiles and performance, her art practice considers touch, interconnectivity and skin through the lens of sculpture and installation. The work itself is varied - a simple gesture of the exquisite object to room-sized installations of sound, video, sculpture and scent. There are performances that seek to enthrall, titillate and connect. Suzanne's work strives to make her viewer feel - feel uncomfortable, feel the hairs raise on their arms, feel the need to touch their neighbor on the subway.

Image: Suzanne Peck / Photography by Michael Susie
Previous Project
Next Project