Meet the Jorum Craft Award recipients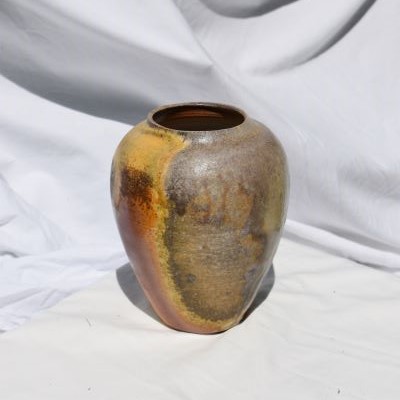 Maker

Eleanor White
2023 Recipient
Through her work as a ceramicist and cultural producer, Eleanor White aims to nurture connections within ecosystems through participatory art interventions. She is interested in the unique positioning of the creative arts in communicating, and bringing forth, decolonised futures of environmental sustainability.
Eleanor produces audio installations and ceramic vessels, often utilising woodfired local clays, to explore the intersections among social, personal and environmental ecologies.
Her project based on the theme of 'Urban Nature' will be to harvest local clays working with urban allotments in Edinburgh and co-create a collection of harvest-supper plates.
Photography by the artist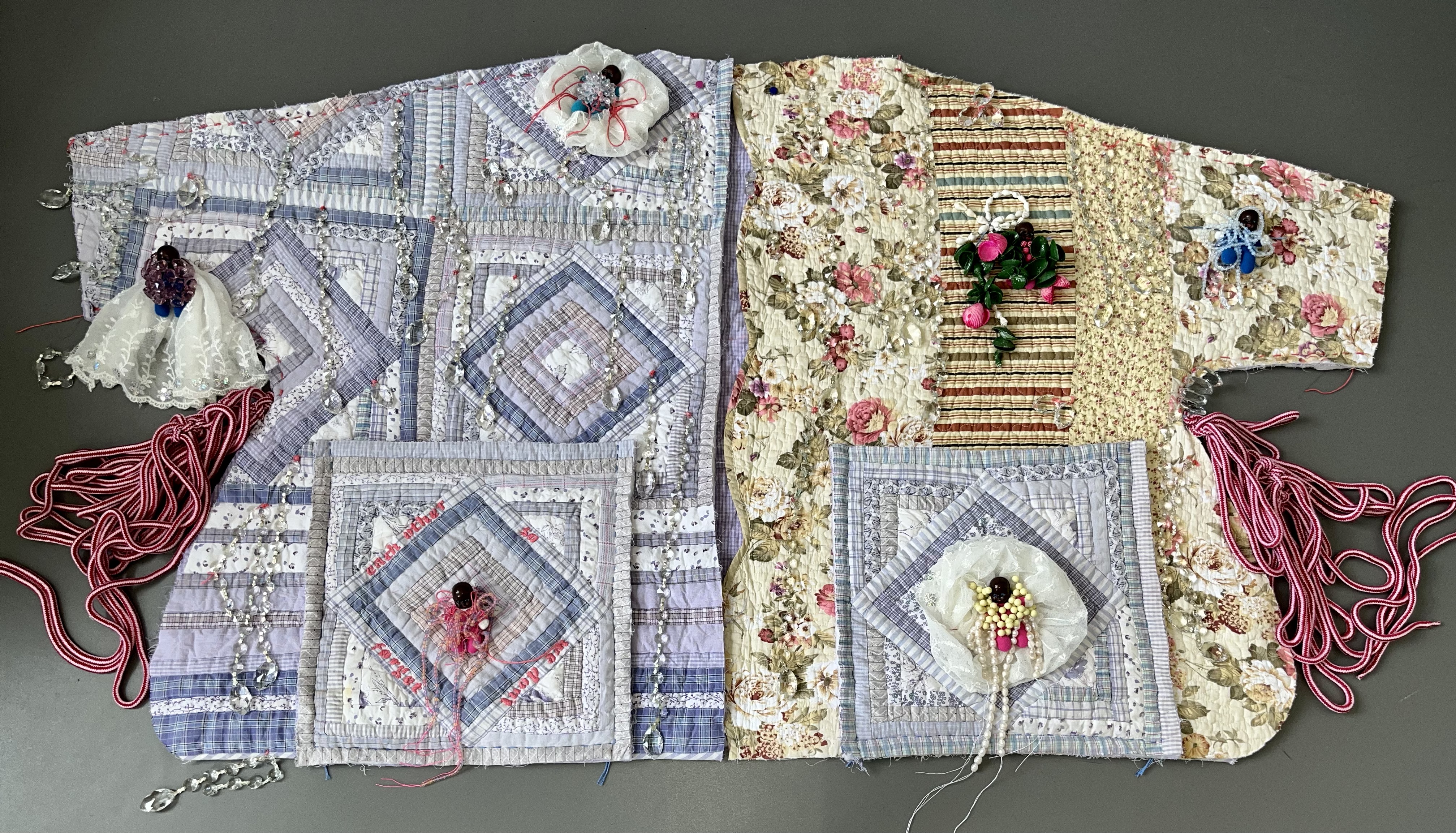 Maker

Sequoia Barnes
2022 Recipient
Based in Edinburgh, Sequoia's Barnes is a textile artist with a multi-disciplinary practice that includes ceramics, installation, assemblage, and performance. Her specialities are quilt-making and soft sculpture, accompanying them with assemblage and installation techniques. Sequoia's textile work is informed by her research-led exploration of black radical art practice. She explores the creative practice of subverting white supremacy through the (semiotic) deconstruction of black diasporic representation and symbolisms transatlantically. The work is also centered around the importance of making processes, rituals, and modes of fashioning; the creation of 'art' as equally important as the resulting object.
Photography by the artist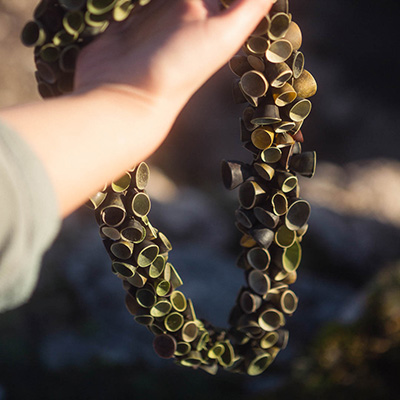 Maker

Iona Turner
2022 Recipient
Jeweller Iona Turner was selected to receive Round 5 of the Jorum Craft Award as her collection The Seaweed Gatherer was exemplary of the theme Biomimetics, also known as Biomimicry.
Biomimetics is defined as the studying of elements from the natural world as the basis of complex problem solving within craft and design is evident in Iona's carefully considered jewellery pieces. Crafted from Knotted-wrack Seaweed, gathering and making is done in accordance with seaweeds natural qualities, sensitive to local ecology. She gathers seaweeds frugally after stormy weather, when it has been flung ashore by natural processes, so, there is never a need to inhibit live ecology. The pieces are then dried and worked with a jeweller's toolbox and finely detailed processes, normally reserved for economically precious metals.
Iona's jewellery collection is both wearable and sustainable. There are no preservatives or treatments cast upon the seaweed, and were pieces are made without brass or gold they are completely biodegradable and regenerative. Iona considers the sustainability of metals too, were pieces feature brass or gold they are specifically designed for disassembly and recycling.
Iona's work has been exhibited nationally and internationally, including the Class of 2021 exhibition at The Scottish Gallery (Edinburgh) and the 35th Marzee International Graduate Show (Netherlands).
Photography by Mark Messer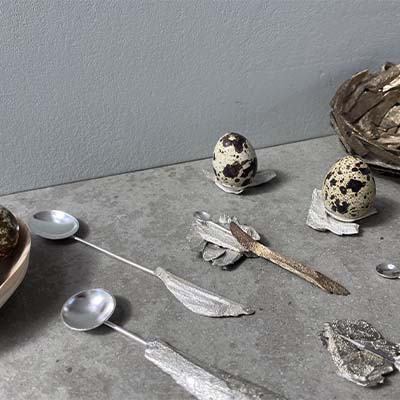 Maker

Scott Smith
2022 Recipient
Scott Smith is a Glasgow-based award-winning silversmith and contemporary maker whose works explore the importance of meditative craft through the processes of carving, raising and casting. Scott uses materials such as precious metals and reclaimed wood alongside a variety of repetitive and meditative practises, traditionally favoured by ancient Scottish craftspeople, to interrogate early Pictish carvings, contemplating mark-making and the authenticity of replicas.
Scott often produces pieces of handheld silverware that sits comfortably on both the dining table and in the wild Scottish landscapes that shaped their designs. Scott is currently a Silversmithing and Jewellery Artist in Residence at the Glasgow School of Art, from where he graduated in 2021.
Photography by the artist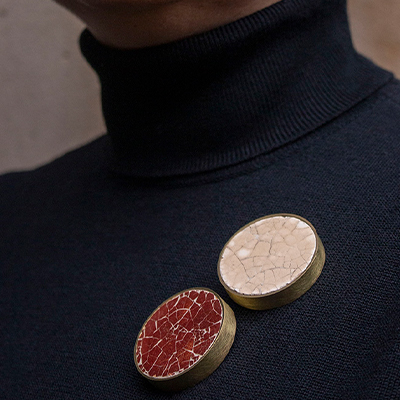 Maker

Isla Cruickshank
2021 Recipient
Isla Cruickshank is a jewellery designer/maker from the North-East of Scotland and is now based in Glasgow. A recent graduate of the Glasgow School of Art, Isla is fascinated by the potential of food waste as material, she uses raw eggshell from Scottish kitchens to create pieces with delicate inlay, forming intricate yet minimal designs.
Isla's process aims to be as sustainable and environmentally conscious as possible. Her dyeing methods are devised from vegetable compost allowing for the whole process to be organic, inspired and made with food. She consciously chooses additional materials alongside the eggshells, including brass, Jesmonite (a plaster and resin composite material), wood and cotton.
Photography by Harry Anderson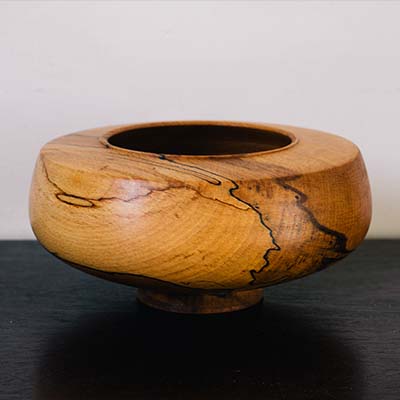 Maker

Jack Sheahan
2021 Recipient
Jack Sheahan is furniture maker based in Edinburgh and specialising in traditional woodworking techniques, inspired by Japanese philosophies of making and Scandinavian aesthetics.
His work is heavily influenced by the process of making and he strives to maintain and highlight the artefacts of hand tool work in finished pieces. Jack does this through exposed joinery, and construction methods that can only be achieved by hand tool work, which brings depth to the finished piece by intrinsically connecting an otherwise static piece of furniture to the dynamic process of its creation.
Photography by the artist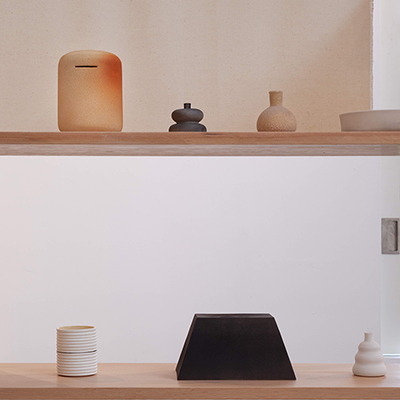 Maker

Florence Dwyer
2020 Recipient
Florence Dwyer's practice is informed by investigations into social and cultural histories most commonly related to industry, craft and labour.
Florence often uses craft, in-particularly ceramics, as a medium through which to make her thought processes visible. This process often takes the form of object making and draws on practices of the past whilst critically acknowledging social and cultural histories that are often overlooked or misrepresented. This usually explores ideas of 'women's work', collective making and global trade. The sculptural, yet often functional work she produces often end up taking the form of ceramic objects and textile pieces. Most recently these have taken the form of porcelain perfume bottles and hand tufted woollen rugs.
Florence's way of working favours physical methods of enquiry; by visiting places, meeting people, responding to archival material and making, either collectively or as an individual. She recently undertook a three month residency in a porcelain factory in Arita, Japan as part of the Scotland/Japan exchange programme. This fuelled her interest and enthusiasm for working and problem solving with ceramics.
Photography by Matthew Barnes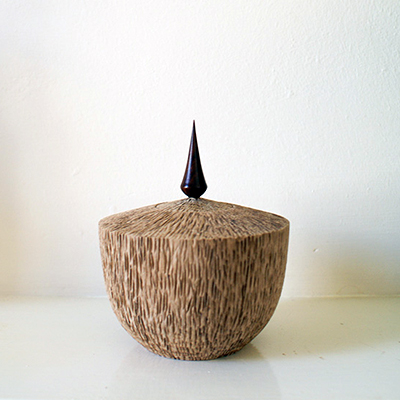 Maker

Stephen Kavanagh
2020 Shortlisted
Stephen Kavanagh is a woodturner and maker from Fife, now living and working in Edinburgh. He graduated from Gray's School of Art in 2010 before obtain an MFA from Edinburgh College of Art in 2015. Stephen then began working at a local cabinet makers where his interest in timber as a medium truly began. He began woodturning in 2017 and has not looked back.
Stephen makes a variety of handmade turned items such as bowls, boxes, hollow forms and other bits and pieces. He uses recycled, salvaged, reclaimed and ethically sourced timber to produce his work, this method allows for a more reactionary response to the timber, allowing him to create unique pieces in a variety of styles.
Photography by the artist
Previous Project
Next Project