Meet the Jorum Craft Award 2020 makers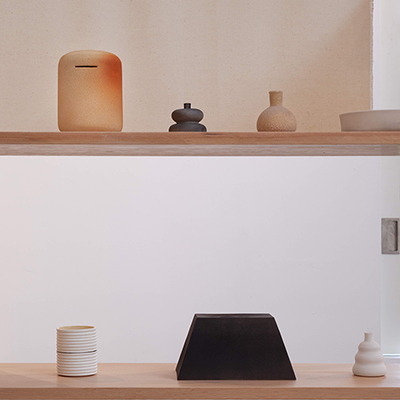 Maker

Florence Dwyer
2020 Winner
Florence Dwyer's practice is informed by investigations into social and cultural histories most commonly related to industry, craft and labour.
Florence often uses craft, in-particularly ceramics, as a medium through which to make her thought processes visible. This process often takes the form of object making and draws on practices of the past whilst critically acknowledging social and cultural histories that are often overlooked or misrepresented. This usually explores ideas of 'women's work', collective making and global trade. The sculptural, yet often functional work she produces often end up taking the form of ceramic objects and textile pieces. Most recently these have taken the form of porcelain perfume bottles and hand tufted woollen rugs.

Florence's way of working favours physical methods of enquiry; by visiting places, meeting people, responding to archival material and making, either collectively or as an individual. She recently undertook a three month residency in a porcelain factory in Arita, Japan as part of the Scotland/Japan exchange programme. This fuelled her interest and enthusiasm for working and problem solving with ceramics.
Photography by Matthew Barnes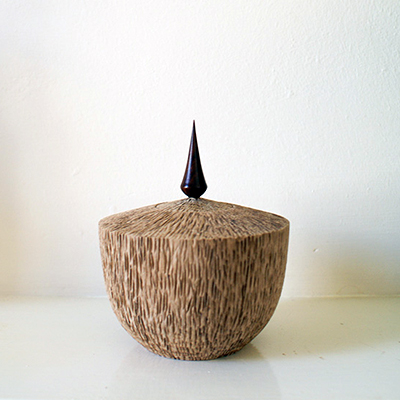 Maker

Stephen Kavanagh
2020 Shortlisted
Stephen Kavanagh is a woodturner and maker from Fife, now living and working in Edinburgh. He graduated from Gray's School of Art in 2010 before obtain an MFA from Edinburgh College of Art in 2015. Stephen then began working at a local cabinet makers where his interest in timber as a medium truly began. He began woodturning in 2017 and has not looked back.
Stephen makes a variety of handmade turned items such as bowls, boxes, hollow forms and other bits and pieces. He uses recycled, salvaged, reclaimed and ethically sourced timber to produce his work, this method allows for a more reactionary response to the timber, allowing him to create unique pieces in a variety of styles.
Photography by the artist
Previous Project
Next Project