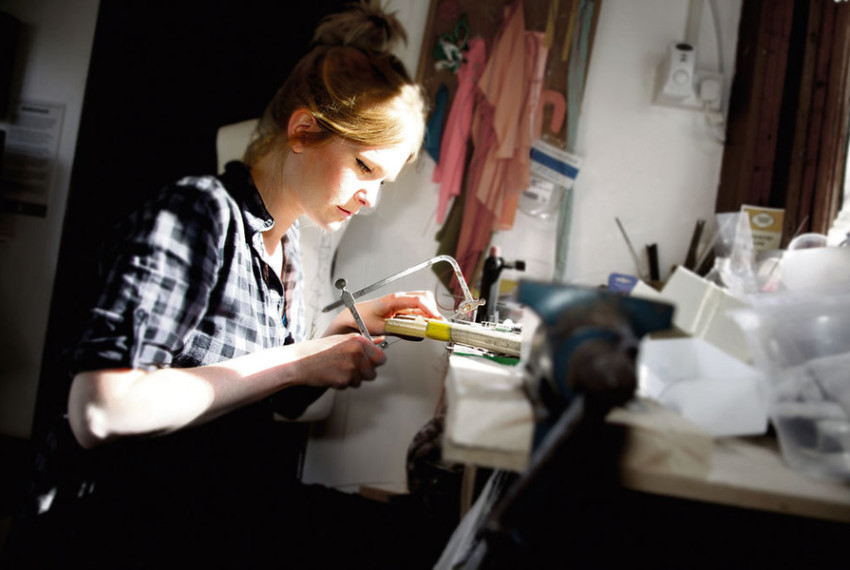 The Skinny
Heather McDermott specialises in contemporary jewellery. Having studied her BA(Hons) and a 1 year MA at Edinburgh College of Art she moved home to the Isle of Skye to pursue her love of jewellery and establish her business. She takes her inspiration from the ever-changing shoreline and landscape of Skye. After recently moving to Glasgow Heather continues to exhibit her work on Skye where she regularly visits for inspiration.
The tideline of Skye is a treasure trove of unique objects discarded from the urban environment and deposited by the power of the Hebridean swell. Here rope, wood and plastic take on a more subtle identity as wind and wave shape and reshape form and colour.
These inspirational scenes are developed and translated in my work by utilising shapes and colours. Unconventional in size and structure, each piece is an expression of sculptural form and is designed to create a statement. The continually changing shoreline is my constant source of inspiration and my collection 'tidal surge' is the contemporary interpretation of these surroundings.
Disclaimer:
Please note: directory profiles are paid for and maintained by individual makers or craft places. Craft Scotland is not responsible for incorrect details and we have no contact details other than those provided.