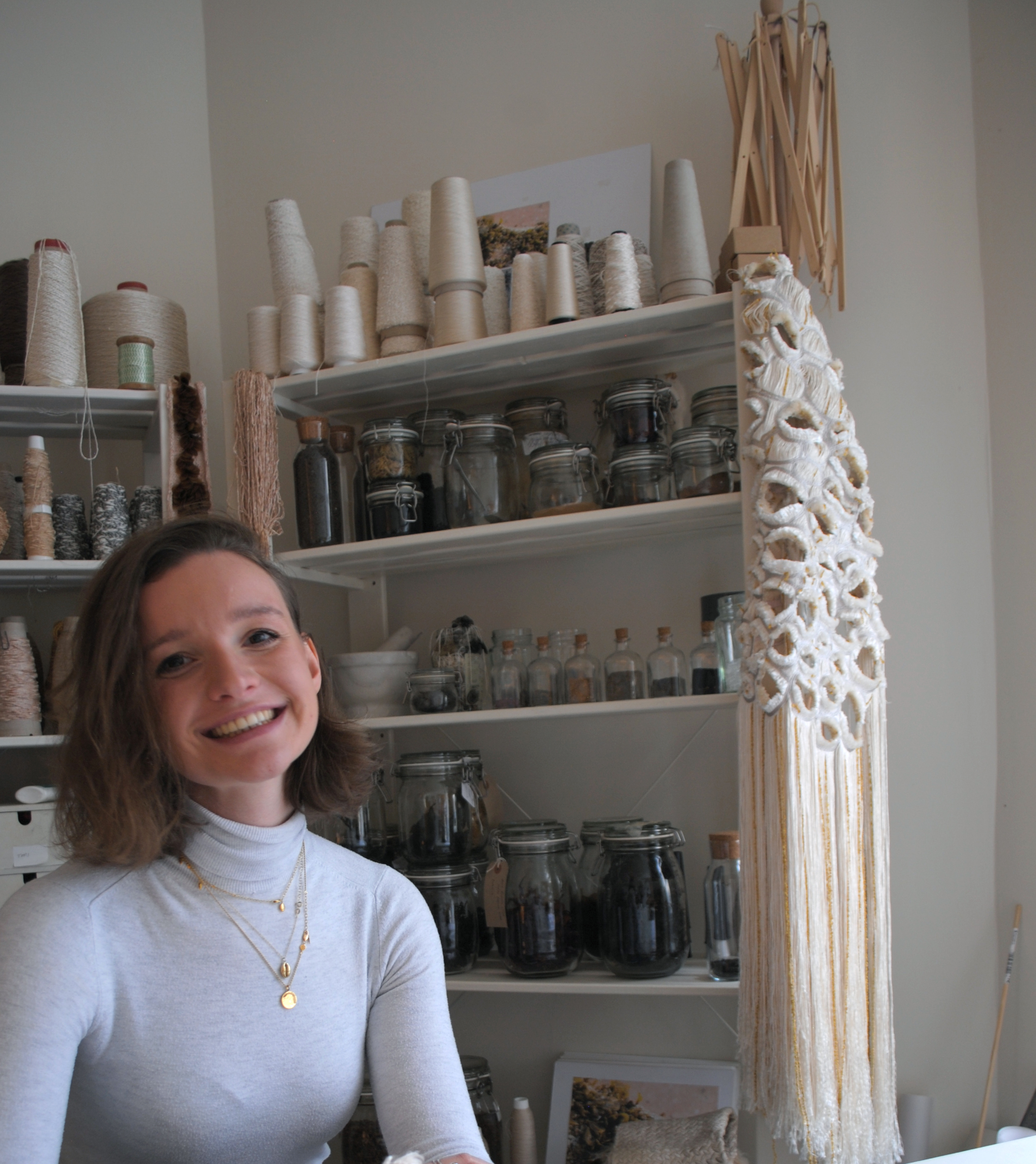 Jasmine Linington has recently graduated from Edinburgh College of Art with a Master of Fine Arts in textiles. Concerned by the devastating environmental impacts of the fashion and textile industries, Jasmine became motivated to learn more about seaweed - a highly sustainable resource – and its use as an alternative material within her practice.
With an inquisitive and explorative approach to her practice, she is driven by material, tactility and innovative processes. She has been experimenting with a variety of seaweed species foraged from beaches close to Edinburgh, Scotland, where she has been exploring the material as a fibre, natural dye and as an embellishment piece.
Her work looks at seaweed in new and inventive ways, currently showcasing seaweed's unique position within the luxury textile market for fashion and interiors. She creates innovatively constructed textile pieces and fabrics with digital and hand embroidery techniques that have been naturally dyed and embellished with seaweed. Staying true to her values, Jasmine aspires to make beautiful, timeless textiles that are treasured forever.
Jasmine is currently developing ready-made accessories for fashion and interiors as well as producing bespoke, commissioned pieces including fashion-based textiles along with interior artwork and wall-hangings for private clients.
Disclaimer:
Please note: directory profiles are paid for and maintained by individual makers or craft places. Craft Scotland is not responsible for incorrect details and we have no contact details other than those provided.