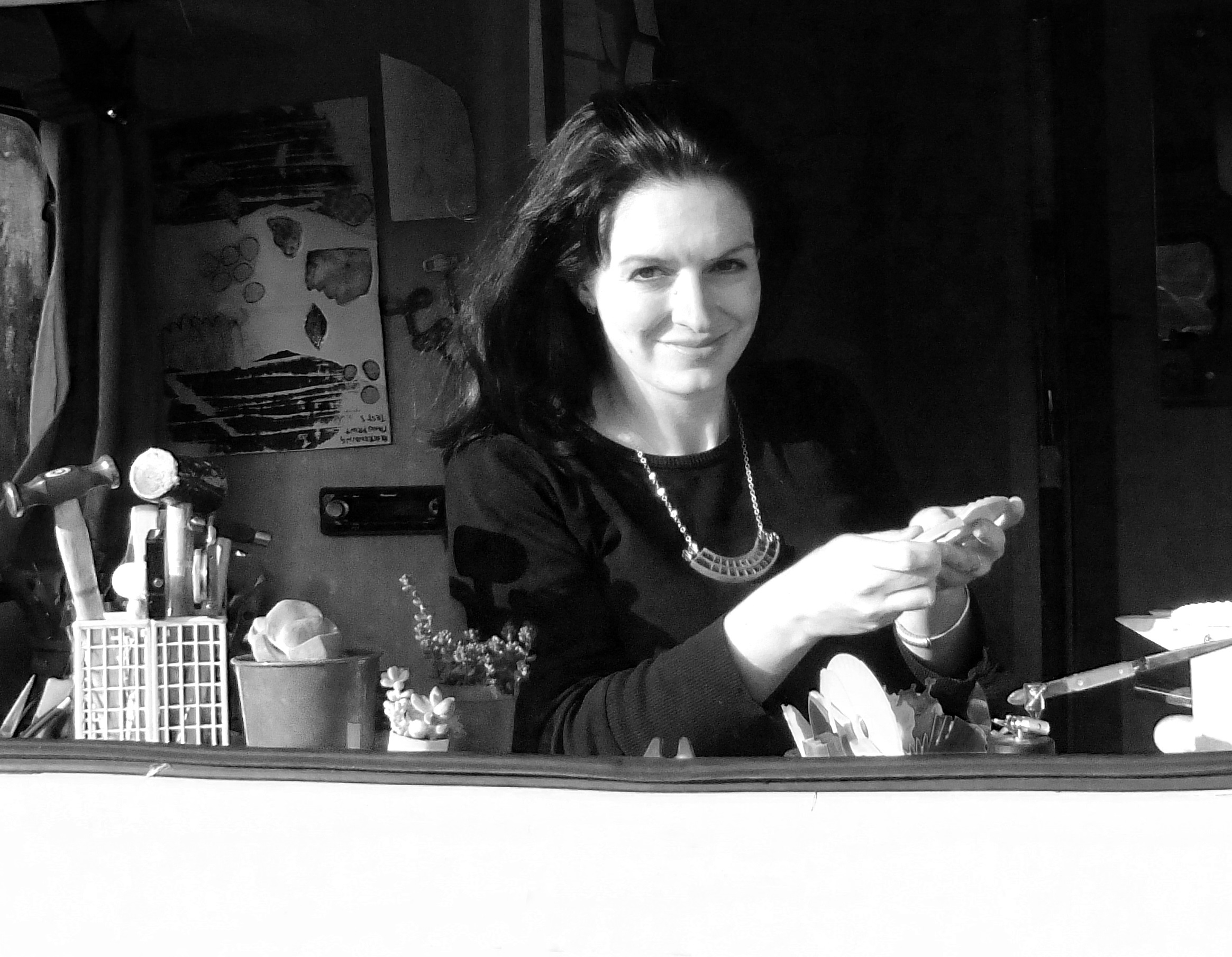 I am a contemporary craftsperson and my work consists of mixed-media jewellery and small scale objects with the occasional accompanying screen print. I employ a diverse range of processes in my studio practice that include casting, carving, etching, laser cutting, powder-coating and sewing - in addition to traditional metal work techniques. Achieving a high quality finish is particularly important in my work as I am predominately working in non-precious materials. I specialise in the use of eco-friendly resins and frequently incorporate found objects in my work. My aim is to incorporate them so fully into the design that the viewer will be surprised when they discover the re-appropriated, reclaimed or recycled aspects of a piece. My work is research-led and underpinned by a repeating theme of how we interact with the environment around us - particularly examining the space where the natural world and the manmade world collide.
My recent work is predominately inspired by the worldwide plight of the bee population. I have been particularly interested in the complex juxtaposition between bees as a part of nature (their history, evolution and biology) and bees as a commodity in our global agricultural economy.
Disclaimer:
Please note: directory profiles are paid for and maintained by individual makers or craft places. Craft Scotland is not responsible for incorrect details and we have no contact details other than those provided.