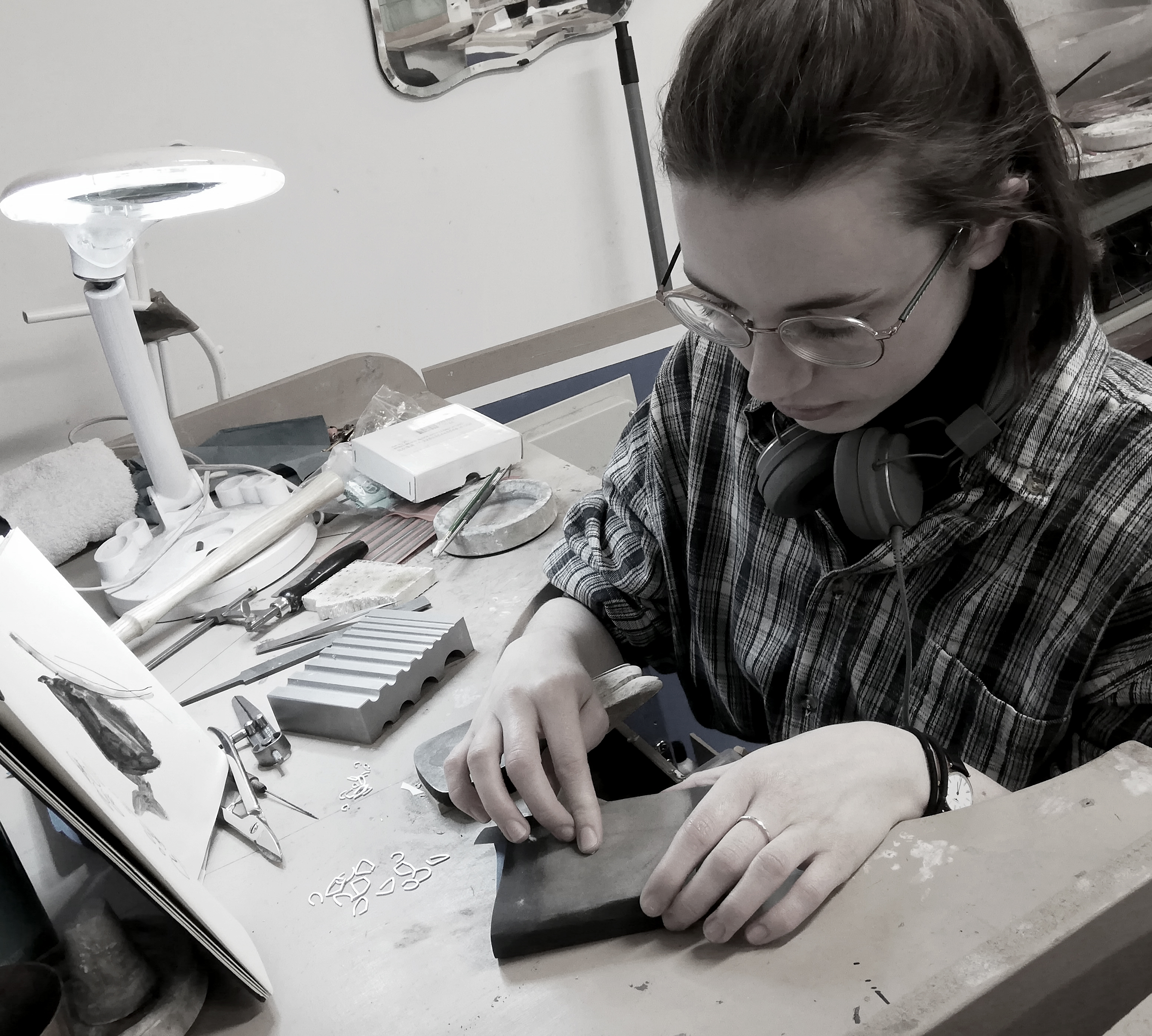 Lyndsay's current jewellery collection, Na Mara, arose after a visit to an industrial North Queensferry beach with friends. Captured by the messy, ugly compositions of debris that had been created by the tides, she seeks to expose the unconventional beauty found in unexpected places.
Drawing is a vital part of her process, using mark-making in mixed media to develop abstract impressions from the coastal landscape. Her jewellery is based on the drawn line, creating tactile pieces which vary with each iteration, expressing the shifting nature of her subject matter. Many of her pieces are non-identical, possessing a distinct pattern, although they share the same aesthetic. As with a drawing, each piece is unique.
Both precious and non-precious metals build a palette based on these beach finds; sandy tones of copper and silver, contrasted by the stark black of enamel or patinated metal, create pattern in metal like seaweed on the sand.
Encounters with transient moments in nature have become a sustained source of interest; this is a theme she has developed since graduating from the Glasgow School of Art's 'Jewellery and Silversmithing' course in 2018. Currently based in Edinburgh, she continues to explore Scottish beaches, including Cramond, Elie, and Cromarty.
Disclaimer:
Please note: directory profiles are paid for and maintained by individual makers or craft places. Craft Scotland is not responsible for incorrect details and we have no contact details other than those provided.