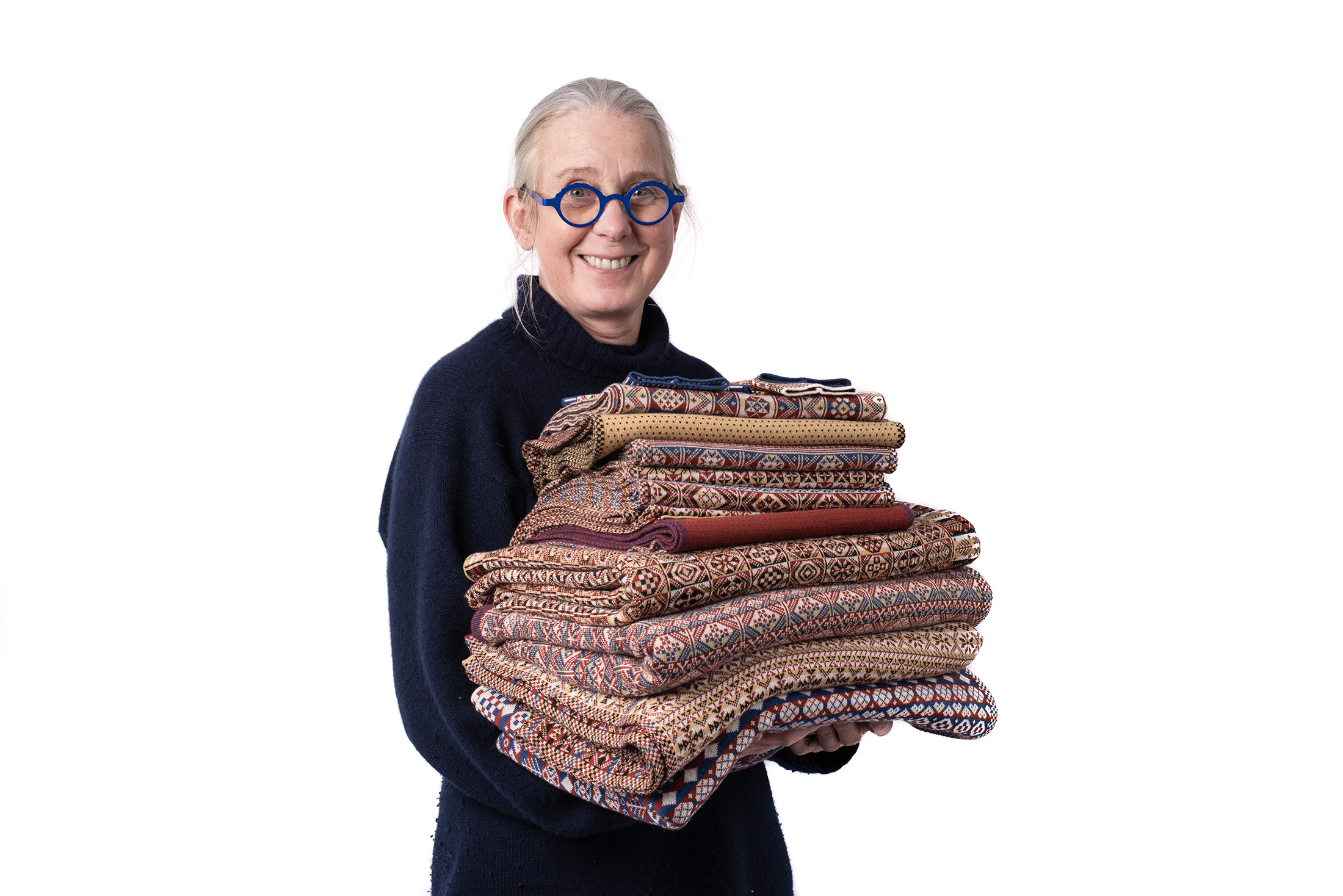 Liam Henderson photography
Mary Macgregor produces luxury contemporary Fair Isle textiles: where traditional Shetland knitwear heritage meets modern functionality.
Her aim is to promote and help preserve the cultural heritage of a uniquely Shetland product, Fair Isle knitwear. Macgregor believes that the only way to preserve a tradition is to contemporarise it, to use it.
Drawing her inspiration from the oldest patterns held in the collections of the Museums of Shetland and Edinburgh, and faithfully replicating the colours of the past, she produces her textiles from the world leader in 100% superfine merino yarn. The resulting textiles are silky-soft, durable and affordable.
Her collections for 2019 introduce a new and unique fabric: reversible Fair Isle.
Macgregor has succeeded in applying a two-colour knitting technique to more than two colours while maintaining perfect selvedges in her pieces. She believes that it is an important development because it eliminates the loops on the reverse of the fabric, so annoying in traditional Fair Isle textiles. Instead the reverse side has the same design as the front but with the colours inverted.
She is convinced that it is the way forward.
Macgregor's products are sustainable: economically, socially and environmentally.
Macgregor works under the name of BAKKA.
Disclaimer:
Please note: directory profiles are paid for and maintained by individual makers or craft places. Craft Scotland is not responsible for incorrect details and we have no contact details other than those provided.