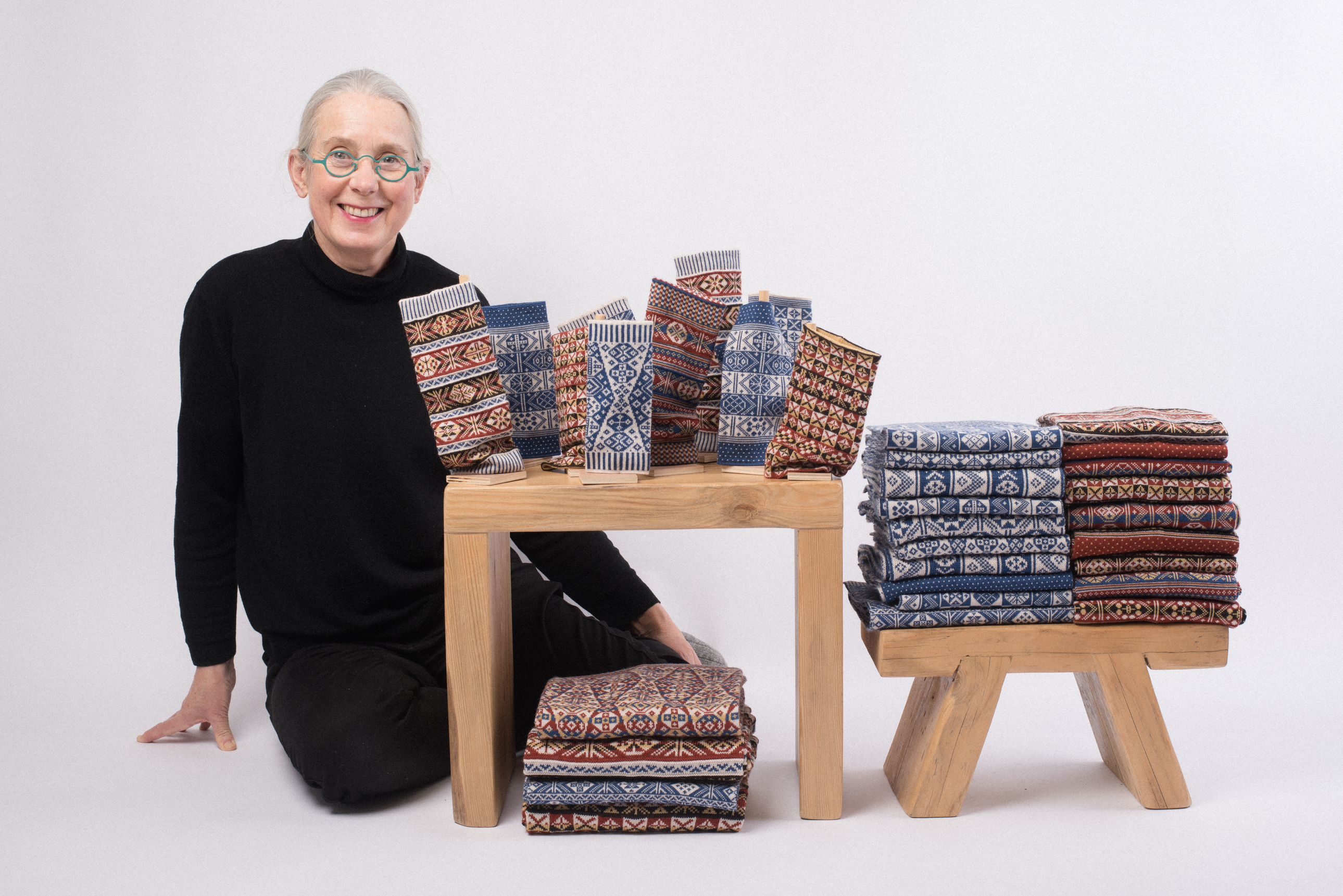 Mary Macgregor promotes Shetland's textile heritage. She achieves this by only using the oldest traditional patterns and natural colours. The designs have been inspired from the oldest garments in the collections of the Museums of Shetland and Edinburgh, and the colours replicate the natural dyes of old. Macgregor does not use the Shetland wool typical in Fair Isle work, instead, she has sourced a silky-soft 100% superfine merino yarn, which provides warmth, comfort and convenience. The combination creates a 21st Century luxury contemporary heritage product.
The design technique is two-fold. First, the motifs are laid out to make the pattern, when Macgregor is happy with the overall design, she adds the colour layer. The required result slowly emerges, a swatch is knitted, then both the design and the colour bands are tweaked until the final pattern appears. Only then are full garments produced.
The yarn is an Australian superfine merino which the Italian company Zegna Baruffa sources 'on the hoof' each year. The yarn is processed from start to finish in their factory in Italy using advanced technical expertise. Because Zegna knows where the yarn has originated, it is as sustainable as possible.
Macgregor produces under the name BAKKA.
Disclaimer:
Please note: directory profiles are paid for and maintained by individual makers or craft places. Craft Scotland is not responsible for incorrect details and we have no contact details other than those provided.