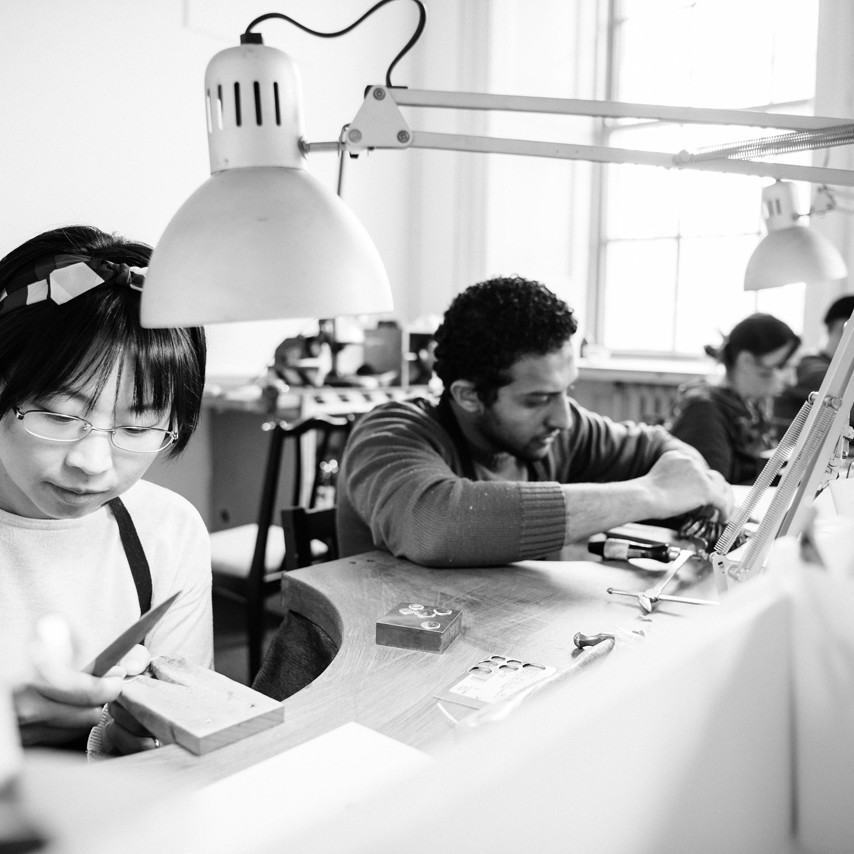 Image credit unknown
SilverHub Jewellery School and Studio is an independent jewellery design school and studio founded in 2009. We see contemporary jewellery design as a valuable tool to enable individuals to develop their creativity. The school's empowering, holistic and supportive approach to teaching not only supports high level artistic and creative quality, it also enables individuals to grow in confidence and ability.
Our small classes enable us to focus on engaging students and supporting them to develop their design, artistic and creative skills within jewellery design. The courses are delivered by professional jewellers with up to 30 years experience in the field. Our custom fitted teaching workshop provides individual benches for students as well as all the tools and equipment a student may need to meet their creative potential.
We provide courses for beginners to advance jewellery design, out reach programme provides workshops for community groups, unique team building days, make your own our wedding ring service.
SilverHub Studios is also the home to nine professional jewellers providing professional studio provision for jewellers to develop their artistic practice and contemporary jewellery design business, creating opportunities to networking, engage in professional development and participation in our annual exhibition.
SilverHub studios resident professional jewellers hold annual exhibitions, professional development workshops and create networking opportunities.
Disclaimer:
Please note: directory profiles are paid for and maintained by individual makers or craft places. Craft Scotland is not responsible for incorrect details and we have no contact details other than those provided.