This festival season, discover notable exhibitions and events taking place across Edinburgh, highlighting the very best of Scotland's emerging and established makers, alongside talented international makers.
Whether you fancy shopping the latest collections straight from the makers, such as at Dazzle, the West End Fair or our own Craft Scotland Summer Show 2019, or if you'd like to try your hand at a new making technique, there's plenty to dive into.

We've narrowed down the array of craft experiences at both The Edinburgh Fringe Festival and the Edinburgh Art Festival so you don't have to.
If you're avoiding the hubbub and visiting other parts of Scotland, discover our What's On section on our website with all the latest craft exhibitions, courses and events taking place from the Borders to the Highlands & Islands.
Here's our top picks…
---
Dovecot presents the work of celebrated Turner Prize winner, Grayson Perry. The exhibition, set in one of the world's leading tapestry studios, is the final stop of Julie Cope's Grand Tour, and includes the complete series of extraordinary tapestries alongside a selection of artefacts from A House for Essex, an installation designed by Perry with FAT Architecture.

Open daily, 10am to 5.30pm, Thursday 25 July to Saturday 2 November / Dovecot Studios, 10 Infirmary Street, EH1 1LT / Tickets £4.50+
A diverse group of Edinburgh-based designer/makers return for their second event at the Whitespace gallery, representing a variety of craft practices including bookbinding, hand embroidery, basket weaving, jewellery, woodwork and ceramics.

10am to 9pm, Saturday 10 to Wednesday 14 August / Whitespace (Venue 375), 76 East Crosscauseway, EH8 7EU / Free, Non-ticketed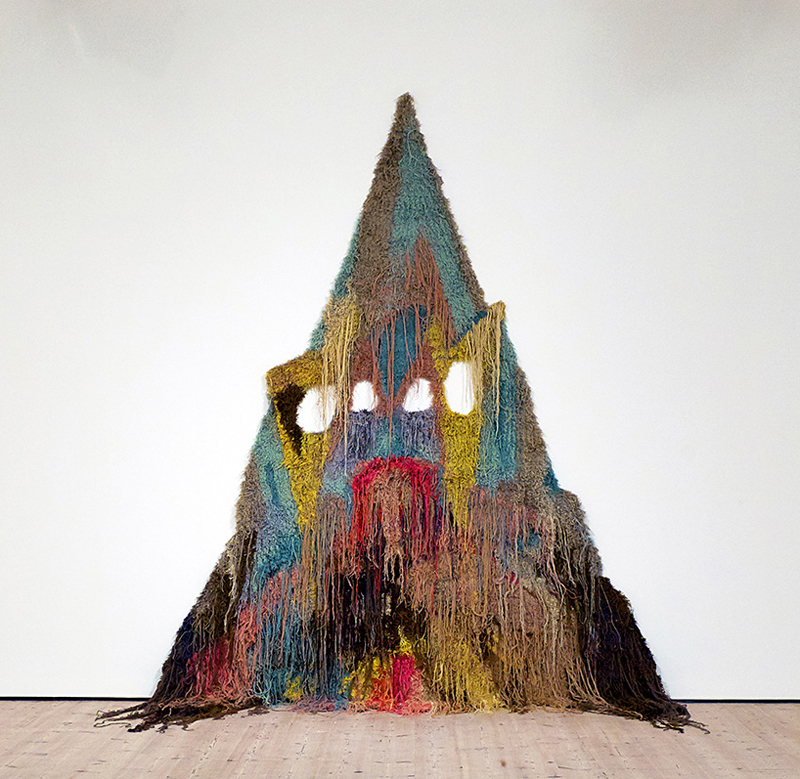 Image: Caroline Achaintre / Courtesy of the artist, Arcade, London and Art: Concept, Paris.
3. Caroline Achaintre: Encounter L.
French artist/maker Caroline Achaintre has been invited to create new work for Edinburgh Sculpture Workshop's large outdoor courtyard. Caroline is known for manipulating textiles in the form of tufted rugs; along with her use of paper clay, ceramics and printing to create sculptures called display furniture.
11am to 5pm, Wednesday 25 July to Sunday 25 August / Edinburgh Sculpture Workshop, 21 Hawthornvale, EH6 4JT / Free, Non-ticketed
4. West End Fair
Over 120 designer/makers will be exhibiting their latest creations in the stunning grounds of St John's Church, ran by 3D/2D Events. From hand thrown ceramics to luxury handwoven knitwear, there's something for everyone.
11am to 6pm, Saturday 3 to Sunday 25 August / St John's Church (Venue 127), Corner of Princes St & Lothian Rd, EH2 4BJ / Free, Non-ticketed

Image: Alison Kinnaird MBE / Photographer unknown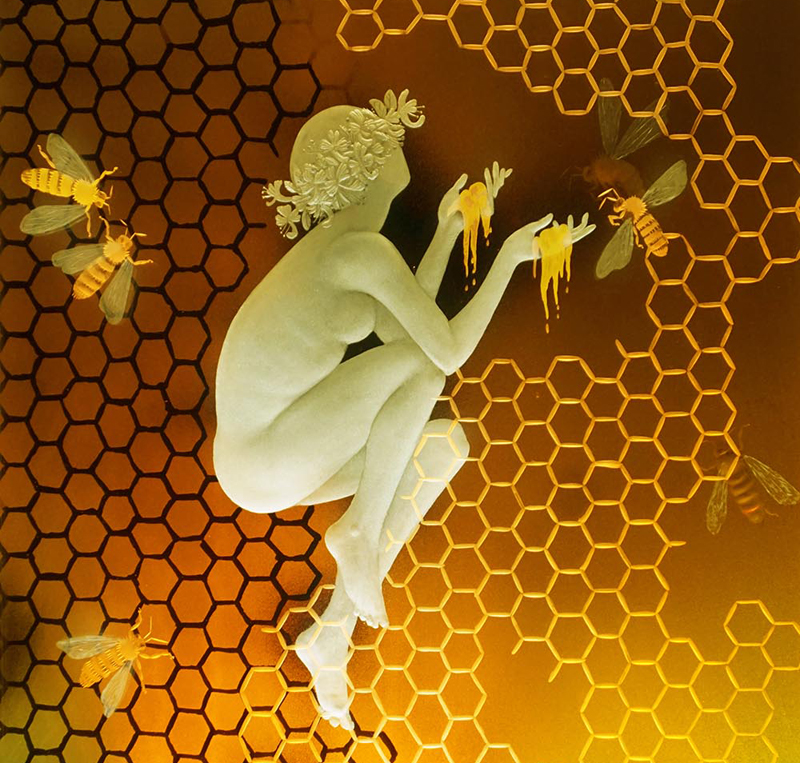 Image: Alison Kinnaird MBE / Photographer unknown
5. Alison Kinnaird MBE: Art in Glass
See Alison Kinnaird's intricate glass sculptures and large architectural installations in the spectacular surroundings of a converted church in the historic village of Templar, once headquarters of the Knights Templar in Scotland.

Open daily, 10am to 5pm, Friday 2 to Monday 26 August / Shillinghill Studios (Venue 244), Shillinghill, Temple Village, EH23 4SH / Free, Non-ticketed
6. Persevere: Summer Exhibition
An exciting showcase of jewellery, textiles, metalwork and more from over 70 resident makers at the vibrant Coburg House Art Studios. Plus, get involved in a variety of creative workshops, demonstrations and open weekends.
Weekends 11am to 6pm, Saturday 3 to Sunday 18 August / Coburg House Art Studios, 15 Coburg Street, Leith, EH6 6ET / Free, Non-ticketed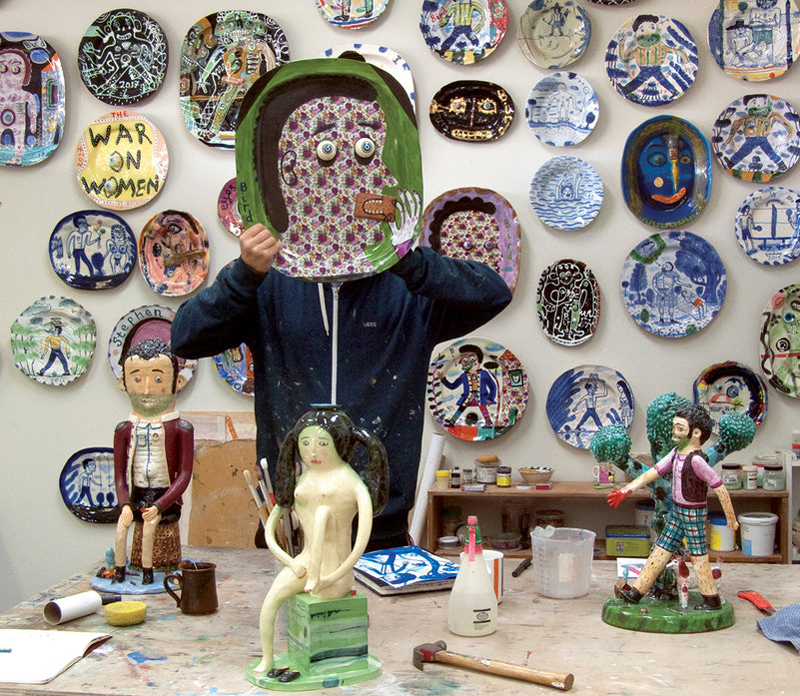 Image: Stephen Bird / Photography by Charlotte le Brocque
7. Kiln Gods
The title of Stephen Bird's Kiln Gods exhibition refers to the small sculptures made by potters that acted as talismans of good luck during the firing process. The exhibition showcases Stephen's subversive sculptural works as well as ceramic plates with themes that are both dark and wry, comic and tragic.

Various opening times, Wednesday 24 July to Saturday 24 August / The Scottish Gallery, 16 Dundas Street, EH3 6HZ / Free, Non-ticketed
8. Dazzle at Dovecot
This major exhibition with a dedicated following returns to the Dovecot Studios, celebrating 60 contemporary jewellers and up to 3,000 pieces, as well as a leading printmaker Anne Skinner and Glasgow -based designer duo Green Thomas.

Open daily, 10am to 5.30pm, Friday 2 to Monday 26 August / Dovecot Studios (Venue 198), 10 Infirmary Street, EH1 1LT / Free, Non-ticketed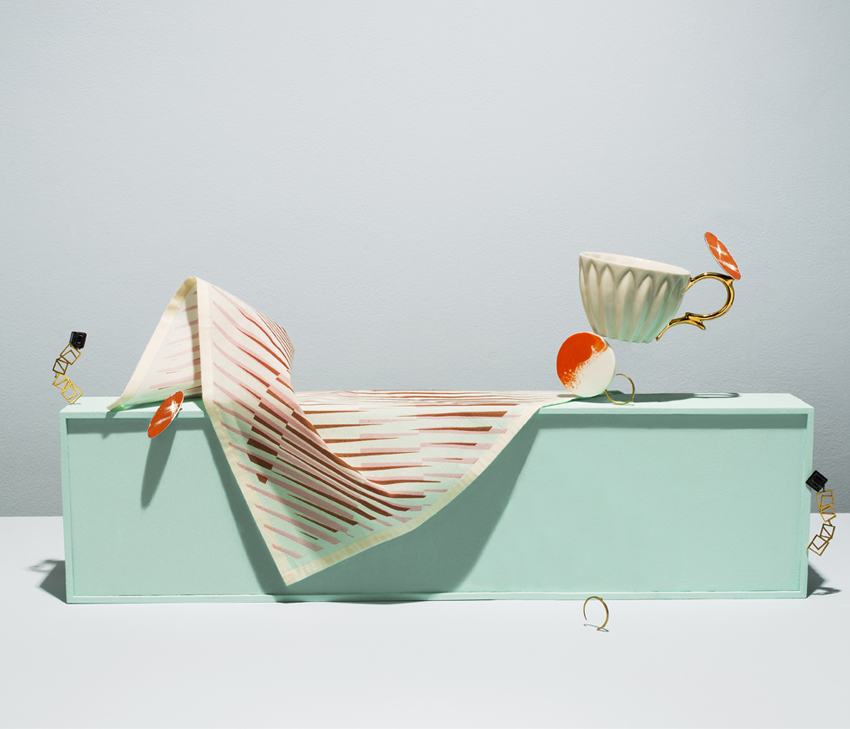 Left to Right: Scarlett Cohen French (black and gold drop earrings), Heather McDermott (orange oval studs), Laura Spring (Distort fabric wrap), Carolyn Kinnaird (Half Carved Hoop earrings), Beth Lamont (orange Brushstroke ceramic brooch), ALM Ceramics (Lily cup)​ / Photography by Susan Castillo
9. Craft Scotland Summer Show 2019
Now in its seventh year, the Craft Scotland Summer Show is a firm fixture in the calendar. Discover beautiful handmade objects from 41 talented Scotland-based makers in one unique location. There's also an array of maker-led workshops to get stuck into, ranging from willow weaving to heat transfer printing (ages 12 to 16 years).

Open daily, various times, Saturday 2 to Sunday 25 August / Second floor of White Space (Venue 205) 89 George Street, EH2 3ES / Free, Non-ticketed
10. Clay 2019
Head to The Adam Pottery, a working pottery and exhibition space showcasing over 15 resident ceramic artists and potters. Learn more about their work and the many different processes involved in working with clay.

Open daily (except Sundays), 11am to 5pm, Monday 5 to Monday 26 August / The Adam Pottery (Venue 135), 76 Henderson Row, EH3 5BJ / Free, Non-ticketed
11. Platform 2019 Artist Talks
Join Edinburgh College of Art for a special introductory tour of their Platform 2019 exhibition with the artists Joanne Dawson & Suds McKenna. Featuring sculptural works by Joanne, derived from traditional textile techniques including embroidery and embellishment, alongside Suds' series of character-driven works that include drawings, prints and sculpture.

3pm, Saturday 17 August / The Fire Station at Edinburgh College of Art, 76-78 Lauriston Place, EH3 9DE / Free, Ticketed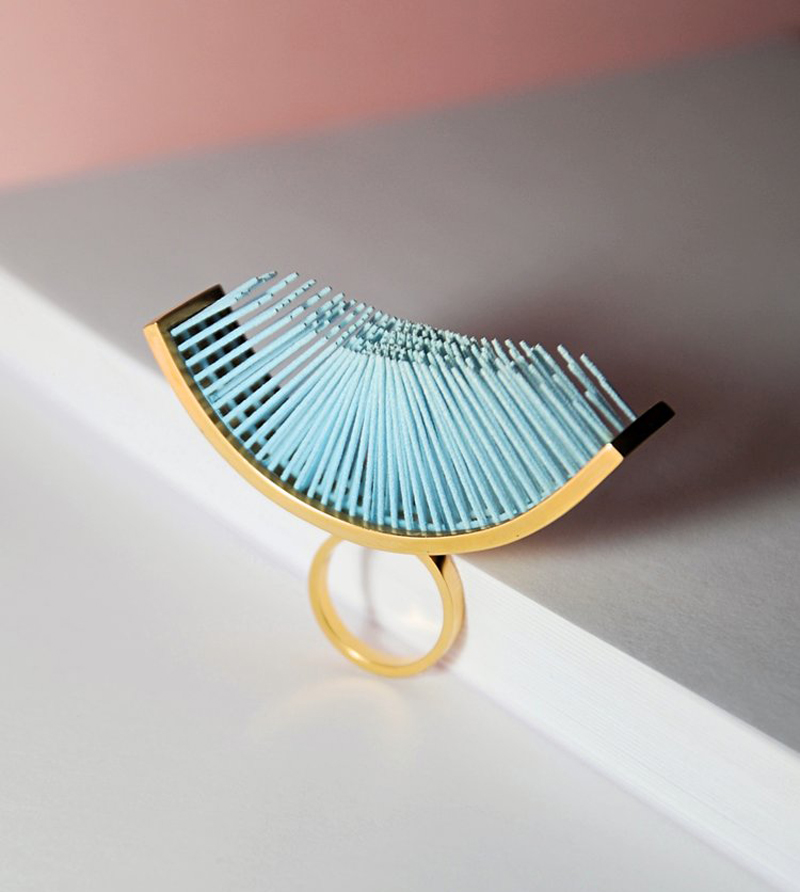 Image: Evgeniia Balashova / Photographer unknown
12. Art to Wear: International Contemporary Jewellery Show
A small yet unmissable exhibition featuring over 300 unique jewellery pieces from designers across the globe. Each design provides the perfect balance between modern art and wearable fashion, crafted with remarkable originality and skill.

Open daily (except Sundays), 11am to 8pm, Friday 2 to Tuesday 27 August / Lily Luna Edinburgh Jewellery Boutique (Venue 433), 43 William Street, EH3 7LW / Free, Non-ticketed
13. Elements at Harvey Nichols
Elements will be popping up at Harvey Nichols prior to their Jewellery & Silversmithing Fair taking place in November 2019. Meet the talented makers showcasing their latest collections, including Eileen Gatt, Flora Bhattachary and Ruth Leslie.
Open daily, various times, Saturday 4 to Sunday 31 August / Harvey Nichols, 30-34, St Andrew Square, EH2 2AD / Free, Non-ticketed
14. CLOTH #19
Celebrating the best in contemporary textiles and local makers, CLOTH returns to Dovecot Studios. The perfect opportunity to pick up accessories, clothing, homeware, and unique gifts!
10am - 5pm, Saturday 3 - Sunday 4 August & Saturday 17 - Sunday 18 August / Dovecot Studios, 10 Infirmary Street, EH1 1LT / Tickets £1
Award-winning artist/makers Robert Mach, Keiko Mukaide and Simon Ward traverse their own routes across the boundaries between fine art and craft, challenging context and materiality. Unique, individual and singular, their work comes together in this group exhibition with a shared visual joy.
Open daily, Noon - 8pm, Wednesday 31 July to Monday 12 August / Edinburgh Ski Club, 2 Howe Street, EH3 6TD / Free, Non-ticketed