Fisherfinger man by ceramicist Craig Mitchell, see more of his work at Ceramic Art Edinburgh exhibition (details below).
Edinburgh in August is the best time of the year for culture aficionados, as the cobbled streets come alive with jaw-dropping street-performers and laugh-a-second comedy acts.
Yet, away from the hustle and bustle, if you know where to look, you can also discover some outstanding craft events and exhibitions, from talented local and international makers. Whether you fancy getting stuck into clay, picking up unique object or taking in a fantastic craft exhibition, there's lots to do and see including the Craft Scotland Summer Show 2018.
Here's our round-up of thirteen unmissable craft experiences at the Edinburgh Festival Fringe and beyond...
---
1. Roald in Clay: Scottish Potters Association
After the success of their Mad Hatters Potting Tea Party, Scottish Potters Association are back with a Roald Dahl pottery taster workshop. Perfect for kids and big kids, you can make a Wonka pot on the potter's wheel or hand-build an enormous crocodile! Suitable for ages 5-105.
11am or 12.30am, Aug 4 – 7 / Greenside @ Infirmary Street, 6 Infirmary Street, Edinburgh EH1 1LT / Tickets £4+
2. Open Studios: Coburg House Art Studios
Once again, Edinburgh institution Coburg House hosts their popular Open Studio event. Hop on a bus from the city centre (7, 14, 22, 10) and in just 10-minutes you can be exploring the studios of seventy contemporary artists and makers.
11am – 5pm, Aug 4 – 5 / 15 Coburg Street, Edinburgh EH6 6ET / Free, Non-ticketed
With over 300 unique jewellery designs from 30 independent designers across the globe, including local emerging talents, Art to Wear: International Contemporary Jewellery Show is not to be missed.
11am - 6pm, Aug 7-11, Aug 13-18, Aug 20-25 / Lily Luna, 43 William Street, Edinburgh EH3 7LW Free, Non-ticketed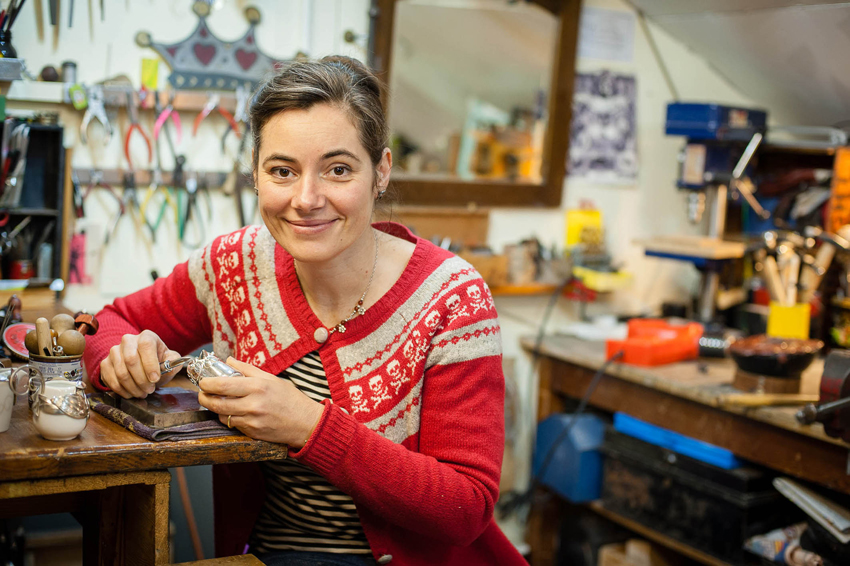 Bryony Knox, Silversmith based at Coburg House in Leith, Edinburgh. Image by Caro Weiss.
Craig Mitchell and Simon Ward, both Edinburgh-based contemporary ceramic artists, come together for this exciting joint exhibition. Whether it is Craig's humorous figurative narratives which explore and respond to contemporary culture or Simon's whimsical porcelain birds you're in for a treat.
11am - 5pm, Aug 24 - 28 / Dundas Street Gallery, 6a Dundas Street, Edinburgh EH3 6HZ / Free, Non-ticketed
5. Craft Scotland Summer Show 2018
The second floor of White Stuff will be transformed into a haven for design-lovers. Discover contemporary design-led craft from 37 Scotland-based makers at the Craft Scotland Summer Show 2018. Shop curated handmade objects, including beautiful homewares, exquisite jewellery, stylish accessories and handcrafted gifts. Plus, our popular maker-led workshops are back! Try your hand at mosaics, illustrating ceramics, wood carving, visible mending and more.
Open daily, Aug 3 - 27 / Second Floor, White Stuff, 89 George Street, Edinburgh EH2 3ES / Free entry to the show, workshops £30+
Go backstage at Adam Pottery, a real working pottery, and meet the makers. You can explore their work, shop their collections and chat about their processes.
10:30am – 5pm, Aug 6 - 27 / Adam Pottery, 76 Henderson Row, Edinburgh EH3 5BJ / Free, Non-ticketed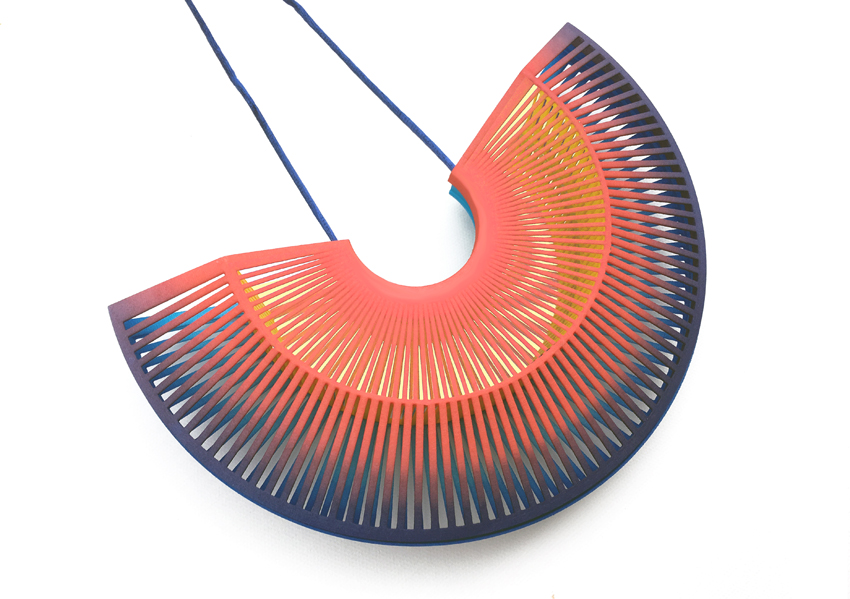 Necklace by Lynne MacLachlan, jeweller taking part in Dazzle show at Dovecot Studios.
Now in its seventh year, the ever-popular Dazzle Exhibition is back at Dovecot Studios. Delve into their selection of contemporary designer jewellery by new and established makers.
10am - 6pm, Aug 3 to 27 / Dovecot Studios, 10 Infirmary St, Edinburgh EH1 1LT / Free, Non-ticketed
Over three days, you can discover 80 makers from across the UK at Handmade Edinburgh. Shop contemporary craft and enjoy craft workshops within the picturesque setting of the Royal Botanic Garden Edinburgh.
10am - 6pm, Aug 10 - 12 / Inverleith House, Royal Botanic Garden Edinburgh, Inverleith Row, Edinburgh EH3 5LR / Tickets £4+
9. Liberty Art Fabrics & Fashion: Dovecot Studios
Dovecot Studios brings to Scotland a major retrospective celebrating the iconic retailer and design studio Liberty London. You can also explore a contemporary response to the exhibition with emerging artist Lucy Wayman new sculptural pieces. Her works revolve around repetitive structures and soft materials and utilise generational craft techniques, such as weaving and macramé. In association with the Fashion and Textile Museum.
10.30am - 5.30pm, August / Dovecot Studios, 10 Infirmary Street, Edinburgh EH1 1LT / Tickets £7+
10. Gateway by Joana Vasconcelos: Jupiter Artland
For Joana Vasconcelos, it is vital to keep traditional Portuguese craft skills (ceramics, knitting and crocheting) alive through her artistic practice. Explore her work in a major exhibition at Jupiter Artland, the contemporary sculpture park and art gallery near Edinburgh.
10am - 5pm, August / Jupiter Artland, Bonnington House Steadings, Wilkieston, Edinburgh EH27 8BY / Tickets £4.50+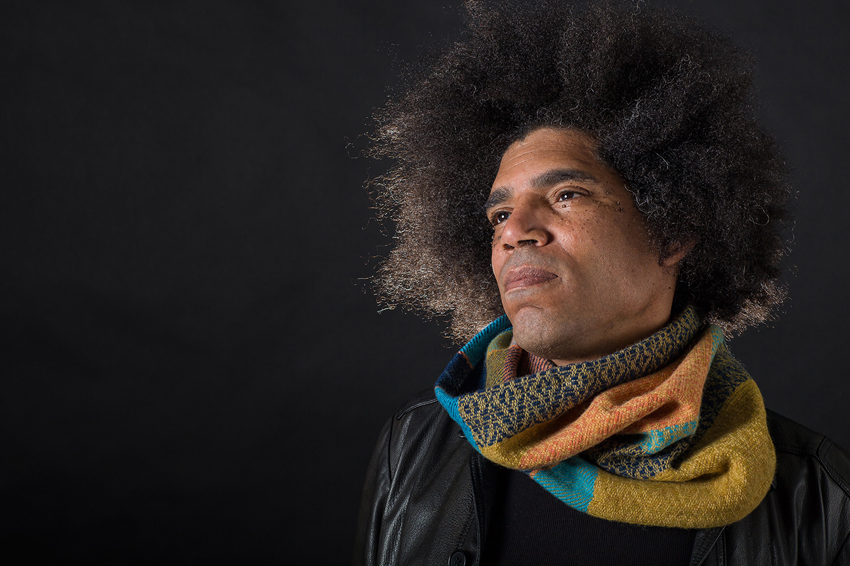 Scarf by James Donald, curator and producer behind new textile selling exhibition CLOTH#18
CLOTH#18 celebrates textiles, discover the work of independent textile designers/makers using cloth to create discerning pieces. CLOTH#18 is curated and produced by designer/maker James Donald. Sponsored by Concrete Wardrobe.
10.30am - 5.30pm, Aug 18 - 19 / Dovecot Studios, 10 Infirmary Street, Edinburgh EH1 1LT / Tickets £1
12. Yvonne Gilhooly: Open Eye Gallery
Using traditional goldsmithing techniques, precious metals and stones, Yvonne Gilhooly creates sculptural pieces both as adornment and as standalone objects. Explore Yvonne's fascination with line, form, volume in this new exhibition at Open Eye Gallery.
30 July - 27 August 2018, Monday to Friday 10am to 6pm, Saturday 10am to 4pm, 34 Abercromby Place, Edinburgh EH3 6QE / Free, Non-ticketed
13. Anatomy of Fleeting Moments: The Anatomical Museum
Hans K Clausen and Kjersti Sletteland, artist/makers based at Edinburgh Sculpture Workshop, have been collecting hand-squeezed porcelain 'impressions' from patients, staff and visitors at NHS Lothian's Hospitals. Visit this fascinating exhibition of impressions left by 700 individuals, set against the theatrical backdrop of the University of Edinburgh's Anatomical Museum. Part of the Edinburgh Art Festival.
The project and exhibition was made possible with funding and support from Edinburgh & Lothians Health Foundation, NHS Lothian, Ginkgo Projects and the University of Edinburgh.
Various opening times, Aug 16 - 24 / The Anatomical Museum, University of Edinburgh, Doorway 3, Medical School, Teviot Place, Edinburgh EH8 9AG / Free, Non-ticketed
13 must-try craft experiences during #EDFRINGE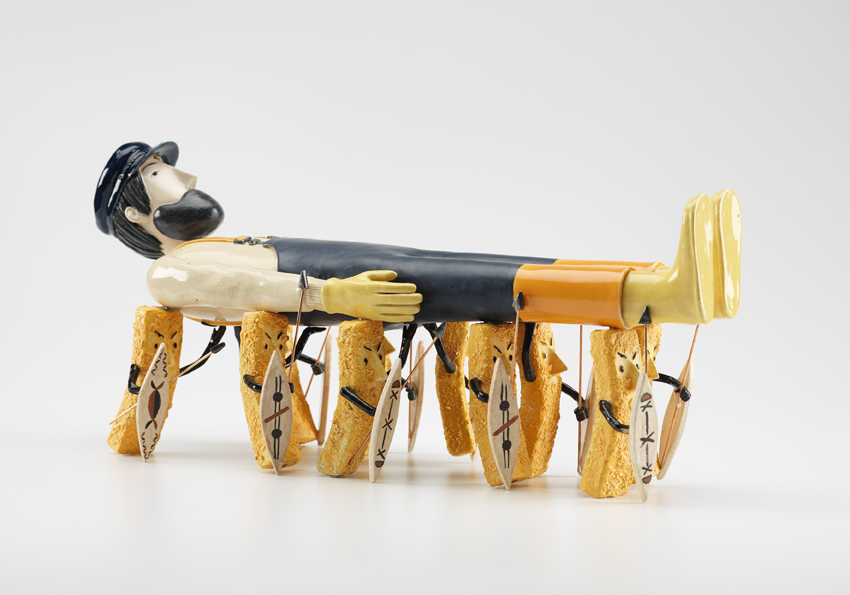 Transparent