Craft Hub is a collaborative project involving UK and EU partners from Ireland, UK, Italy, Portugal, Germany, Greece, Norway and Denmark, co-funded by Creative Europe.
The partners, including Craft Scotland, have worked together on Craft Hub over the past three years, illustrating craft's importance in our shared European cultural heritage, and its continuing relevance in contemporary practice.
In 2022, Craft Scotland sponsored 11 makers based in Scotland and elsewhere in the UK to take part in one of a series of five-day transnational residencies, a key element of Craft Hub's programme of activities. The makers included ceramicists, jewellers, textile artists, a glass and ceramics artist and a woodturner. Each residency had a theme reflecting the local cultural context, craft practices, techniques and expertise.

---

Many makers work in isolation, especially those living outside centres of population. Others, based in shared buildings like WASPS, or in shared studios, have access to ready-made creative communities or peers but few means of stepping outside their immediate locale for fresh inspiration or collaboration. Time and money present significant barriers to experimentation with new ideas, materials, techniques and disciplines, or the refinement of skills. Funded opportunities for this kind of creative development are rare, especially when offered among a group of cross-European makers.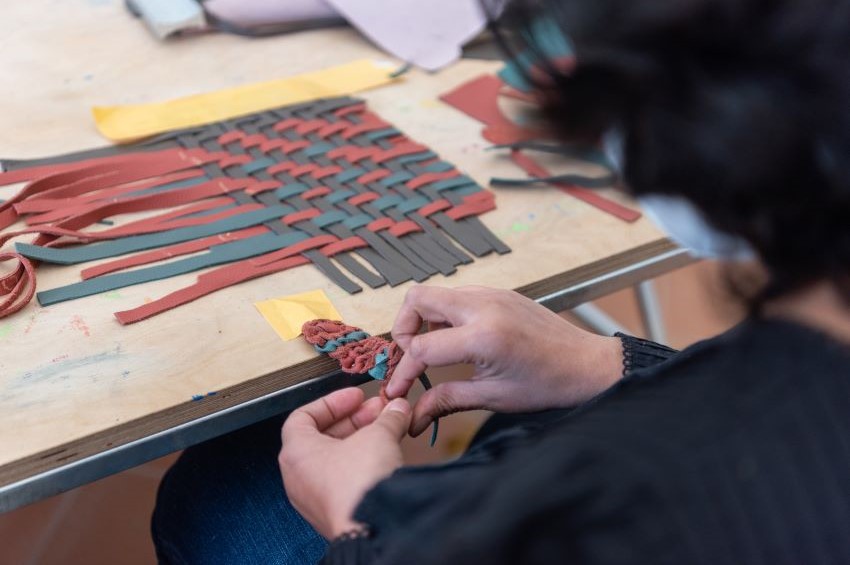 Image: Mariam Syed / Photographer unknown
Mariam Syed, an experienced woven textile designer trained in Pakistan and at The Glasgow School of Art works from a home studio in Glasgow. She participated in the first residency, hosted in late March 2022 by Materahub, Italy. This residency, 'Eco-sustainability between traditional craft practices and contemporary industrial production', led by designers Gabriella Mastrangelo and Antonella Valerio, was aimed at makers with a textiles or product design background. For Mariam, it provided ideas for new ways of working: 'I had never thought of using a pegboard for weaving…Weaving off-loom is like painting on a blank canvas; it does not have the limitations of the loom'.
'Design Crafts through Experimentation', a residency in the Design Crafts department at Swansea College of Art, Wales, also took place in late March. It was attended by Hannah Sabapathy, a Dundee-based jeweller originally trained as a printed textiles designer. It provided her with 'a greater knowledge of vitreous enamelling', acquired with specialist technician support, and the confidence-building experience of presenting her work to others.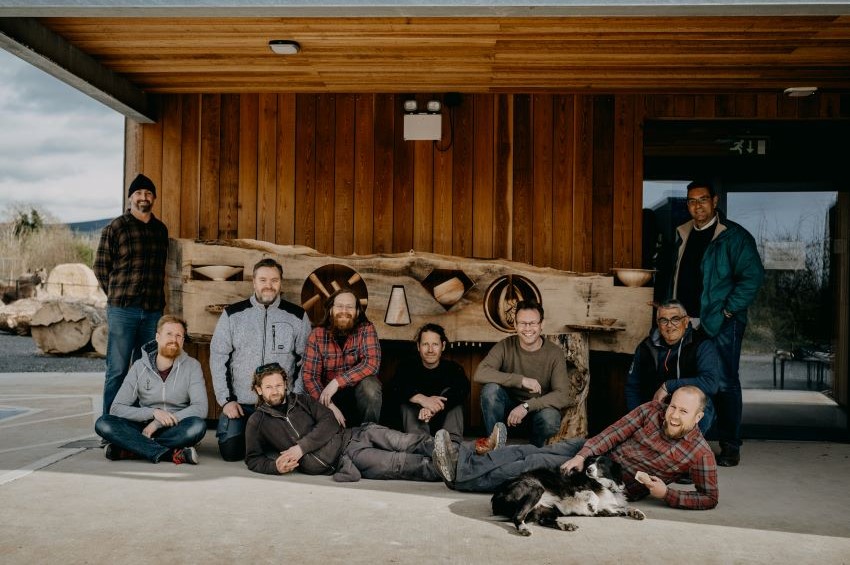 Image: Nick Vorstermans (bottom right) at the Carlow residency / Photographer unknown
Nick Vorstermans is a trained cabinet and furniture maker who makes wooden objects in his studio at Paradise Works, Salford. At the end of March, he participated in a Carlow County Council residency hosted by Glenn Lucas at his Woodturning Study Centre at Garryhill in rural south-east Ireland. 'Developing Wood Craft and Woodturning' enabled Nick's woodturning knowledge to make 'huge leaps'. He worked alongside people from 'at least 7 different countries. Everyone brought a different perspective and unique cultural traditions'. This gave him the foundation for 'an international network of craftspeople that I can collaborate with in future'.
"I wouldn't have ended up on this trajectory without this residency"
- Florence Dwyer, participating maker.
Universidade Nova de Lisboa, Portugal, hosted 'Bricks and Tiles – forms of construction'. Three Craft Scotland-sponsored makers took the opportunity to learn about using traditional Portuguese clay building materials. Cara Kennedy, an early-career graduate from The Glasgow School of Art with a ceramics studio in Paisley, was able to 'create more experimental sculptural works that challenged my thinking and pushed the boundaries of my work'.

Florence Dwyer, whose studio is at Glasgow Sculpture Workshops, is an established ceramicist who also works with textiles. Since taking part, she has been 'researching brick making and working with a local brick factory to make a new series of work…I wouldn't have ended up on this trajectory without this residency'. The third maker was Charlott Rodgers, an experienced glass and ceramic artist based at WASPS Glasgow, who is studying for a PhD at Edinburgh College of Art. She discovered new skills in tile decoration and glazing, as well as traditional brick making. Valuing the connection to other talented makers from across Europe, she was already 'planning some collaborative work' with them.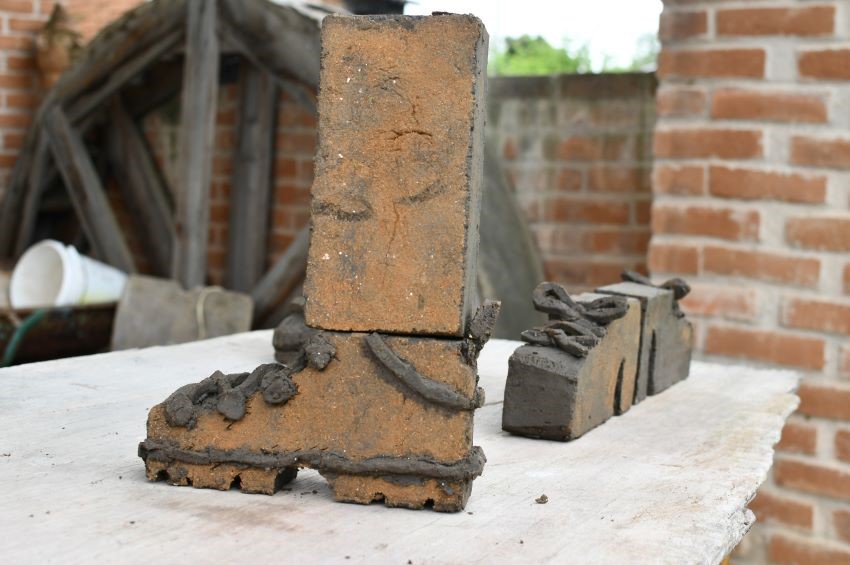 Image: 'Brick Boots' by Florence Dwyer / Photography by the artist
"Every technique we explored was useful…I have already incorporated some…in my work"

-Cristina Zani, participating maker.
Kolding School of Design, Denmark, offered 'Colour, material and surface design' to makers from any material-based practice. This residency was led by Iben Høj, a knitwear designer and textile artist, and Signe Hink, a textile designer specialising in carpet design. Three Craft Scotland-supported participants took part. Cristina Zani is an established jeweller who trained at Edinburgh College of Art and now has a studio at Coburg House Art Studios, Edinburgh. She was the only jeweller amongst a group of textile artists, ceramicists, graffiti artists, sculptors and hatmakers. Having felt 'stuck' in her practice, she 'came away full of ideas, creative energy and positivity…Every technique we explored was useful…I have already incorporated some…in my work.'
Georgina Hickey is a fairly recent textile design graduate with a small home studio in Glasgow. For her, the residency underlined her intended career path: 'I was already starting to look into working within community development…this experience confirmed it was the right direction'.
The third maker, Jo Walker, originally trained in jewellery. She is now a ceramicist using sgraffito, with a studio near Dunfermline, Fife. She learnt she 'shouldn't be afraid of colour. It was something I had avoided…I am already exploring new directions for my work, new colour'. She particularly valued the 'freedom to play without the pressure of a specific outcome'.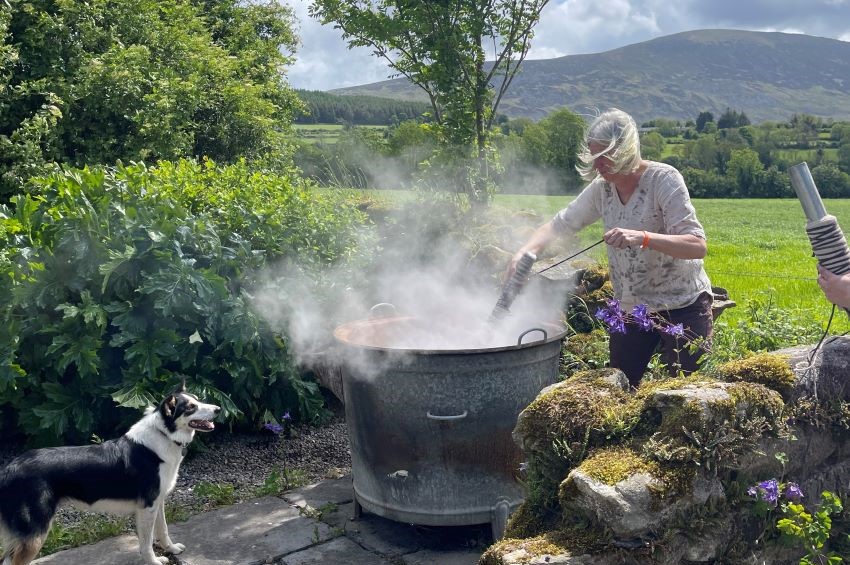 Image: Nicola Brown / Photography by Shauna McGowan
Clare Robb, a recent jewellery graduate from The Glasgow School of Art working in Carnoustie, Angus, and Shauna McGowan, a textile artist based in Northern Ireland, took part in a second Carlow residency in May, the last in the series. Limited to six participants, it was led by Nicola Brown, a textile artist, in her studio at Clasheen, Ballybreck, in the shadow of the Blackstairs Mountains. Nicola, who has a sustainable textile practice, explores eco-printing using organic materials on silk, wool, handmade felt and vintage linen. Her 'Exploring sustainable craft practices in harmony with nature' residency was aimed at makers with a passion for the natural environment, who enjoy working mindfully and sustainably.
Clare appreciated the 'emphasis on collaborative conversation and sharing ideas…we were given all the skills and techniques we needed...The legacy of this experience feels so significant'. Shauna found it 'enriching to meet new people, be in inspiring new surroundings and learn new skills'. She 'and the other makers from the residency have created a social media network channel' to stay in touch, share work and obtain responses.
All the participants highlighted common themes around the value of residencies and of connecting with peers internationally. All had gained significant benefit for their practices, whether from seeing how others worked and used materials, learning new skills, discovering different ways of approaching their practice or challenging old ways of thinking. Positioning their work in a wider context had given them greater confidence. Above all, they recognised the potential for long-term connections and the possibility of collaboration, a significant outcome for craft creatives largely accustomed to working alone.
While the programme undoubtedly succeeded in its aims to 'stimulate the creation of new works, increase and interconnect knowledge of making skills', perhaps its greatest legacy was developing vibrant cross-European and cultural links between individuals passionate about their creative practices, to the benefit of craft as a whole.
Dr Elizabeth Goring is an independent curator and writer. She was formerly a Principal Curator at National Museums Scotland.
Collaborative Conversations: Insights into Craft Hub EU Residencies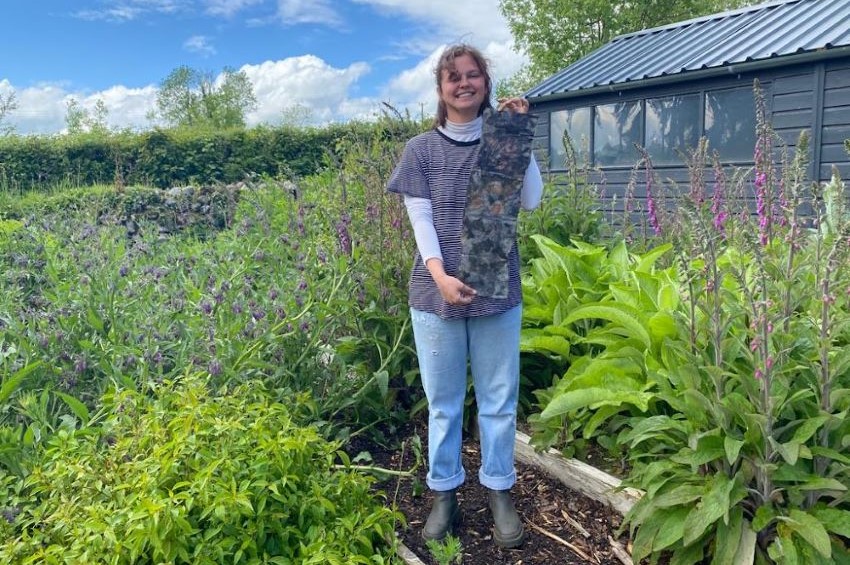 Transparent