Every year, Craft Week Scotland places a spotlight on the vibrancy of the nation's craft sector, encouraging communities to engage with the skill and creativity of Scotland's makers.
Our new series Crafting Scotland, launched during Craft Week Scotland 2021, offers an insight into what is happening geographically in Scotland's craft community. Drawing attention to the regional stories and the makers, initiatives and resources all over our talented country.
Read the first edition of Crafting Scotland: Focus on Aberdeen & Aberdeenshire.
---
Glasgow has long been viewed as a cultural hotspot in the UK, with multiple world-class venues, organisations and individuals making, creating and disseminating innovative work. While the effects of the pandemic have been felt across the board in all areas of Scotland's creative industries, Glasgow's craft community has remained resilient, with new as well as long-standing projects and initiatives ensuring that makers are given the vital support and encouragement they need to continue in their practice.
Recent examples include the Circular Arts Network (CAN), developed by Sculpture Placement Group and Scottish Contemporary Art Network. This new sustainable initiative uses an online platform to help redistribute spare or unneeded resources and save waste for the benefit of the local arts community. Elsewhere, there's the Spot Design Market – Glasgow's seasonal design market that is expertly curated with makers in ceramics, textiles, clothing and more.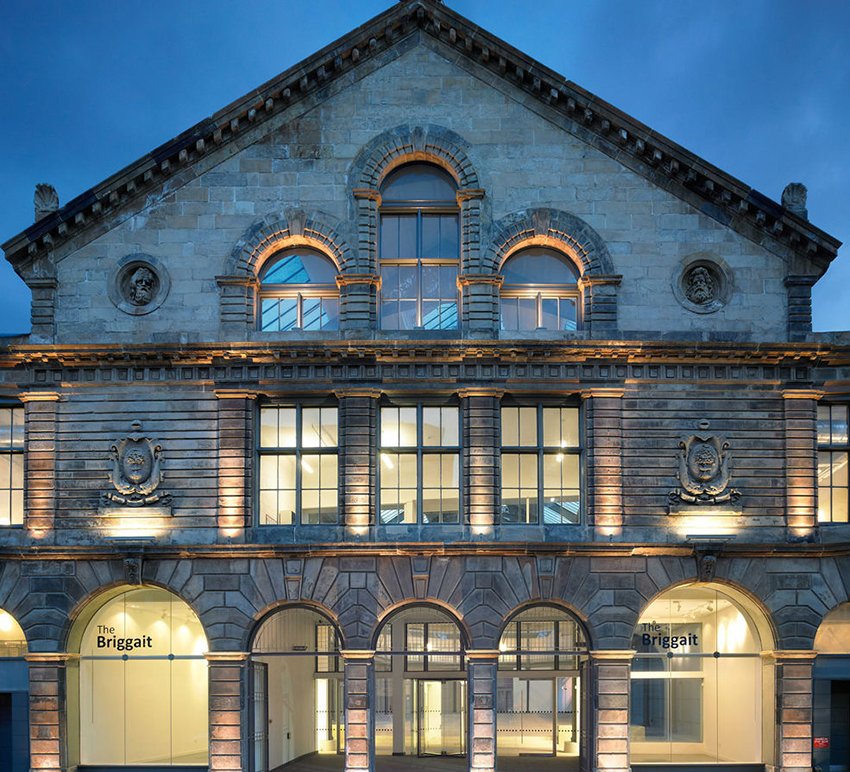 The Briggait / Image courtesy of WASPS
Places like The Briggait, which was redeveloped and opened as a cultural hub in 2009 by arts charity Wasps, Glasgow Glass Studio and Glasgow Sculpture Studios are home to vibrant communities of artists and makers, while shops like Wild Gorse Pottery, Welcome Home and ESTD.BARRAS place a focus on craftsmanship, ceramics and independent contemporary craft and design.
"Glasgow is a bustling hub of enterprise, ingenuity and spirit." Scott McIntyre, creative director of jewellery school Vanilla Ink, says.
"As Scotland's largest city, it more than lives up to its reputation of being friendly, inviting and helpful. It's a city that grew around immigration which continues to flourish by being open, honest and welcoming, whoever you are. It's a city where ideas, innovation and outstanding creativity are a driving force and it's no wonder makers are flocking to base themselves here."
Lucy McEachan and Catriona Duffy, co-directors of curatorial arts organisation Panel, agree with this sentiment. "Glasgow is a city that is outward-looking and connected, with an acknowledged international reputation as a centre for creative practice and presentation. Its sprawling mishmash of architectural ideas, as well as its industrial and political legacy feels to us, to be reflected in a commitment to cultural democracy and diversity that has been flourishing in the city in recent years."
Based in Glasgow, Panel work across Scotland, in both urban and rural areas, to create projects, exhibitions and events that are uniquely connected to their site and to local histories, archives and collections. Recently, Panel have been working on the development of MAKE Manifesto, which they describe as "a nine-point action plan for craft and craft makers, intended to positively influence the perception of craft in Scotland. Launched in September 2019 MAKE is currently an independent website, report and set of public projects and resources hosted by Panel and driven by the ambitions of Scotland's craft community of makers."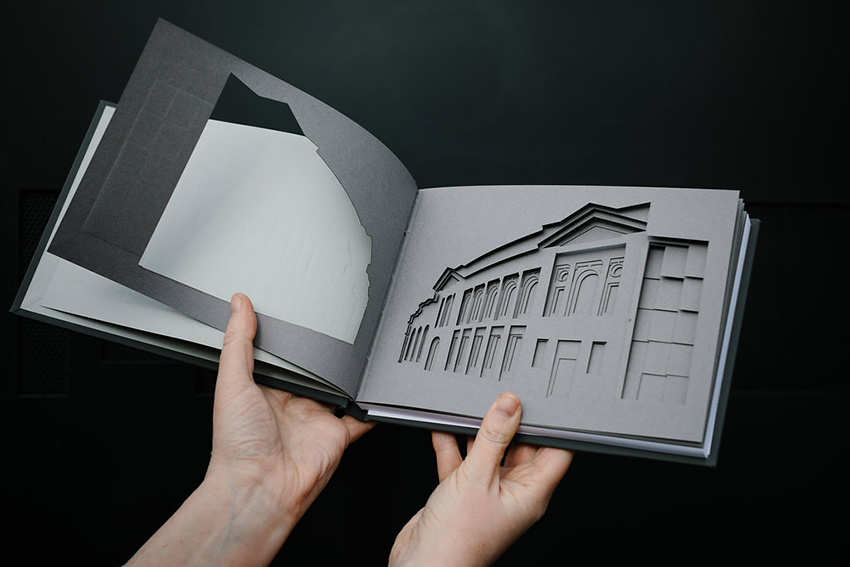 Work by Finch & Fouracre for Panel's project From Glasgow Women's Library / Photographer unknown
As well as being home to one of the best art schools in the country, with an outstanding silversmithing & jewellery and textile design department, there are numerous ways that education on craft is shared widely in the city. City of Glasgow College offers courses in subject areas like furniture craftsmanship, jewellery and product design, while Glasgow Ceramics Studio, home to around 20 ceramic artists, has a variety of ceramics classes and workshops throughout the year, including hand building, throwing and pottery taster sessions. Being innately aware of the importance of this type of education, Lucy and Catriona have been working on a project that charts craft and making education across Scotland.
As they explain: "MAKE Learn is a recent partnership between MAKE and Craft Scotland, which was initiated in 2020 in response to ambitions within the craft sector to strengthen craft education in Scotland's primary and secondary schools, and beyond. MAKE Learn recognises the long-term value of teaching craft and making skills from early years through to further education, and advocates for the inclusion of craft within Scotland's education curriculum. The MAKE Learn Report was launched on Wednesday 6 October 2021 along with a set of key recommendations and calls for action."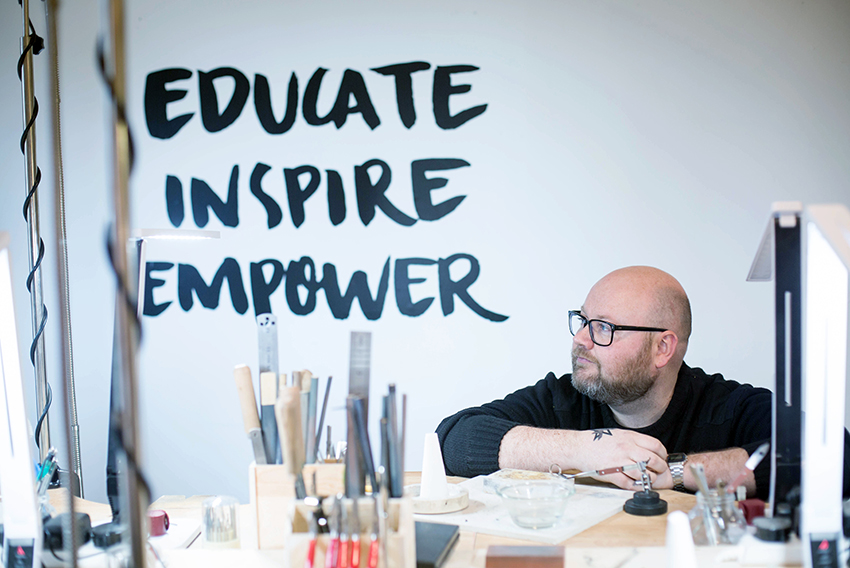 Scott McIntyre, creative director of jewellery school Vanilla Ink. Image courtesy of Vanilla Ink.
Scott also feels strongly about the benefits of education around craft, with Vanilla Ink offering jewellery making classes for all levels, as well as rental space for up to 14 jewellers in the east end of Glasgow.
"We very much have social equality, tolerance and justice at our core," Scott says. "We are a Community Interest Company who heavily invest their profits from classes and commissions into our social enterprise work, where we collaborate with a wide variety of organisations to use making as a form of therapy, which has all sorts of benefits from escapism to a bright, shining sense of achievement. People love coming here for an experience, one that allows them to understand what true craft looks and feels like in a relaxed and welcoming atmosphere. People say it feels like home when they walk through our doors, and that is something we most definitely aim for."
Like Scott, Lucy and Catriona's work with Panel relies on community and collaboration, which they believe is only amplified by their surroundings.
"Glasgow is a city with a thriving and connected community of makers and creatives, offering affordable studios and spaces to live and work. This community has grown over the years, with the influence of Glasgow School of Art and its rich tradition of design and craft teaching attracting people to the city from across Scotland and beyond."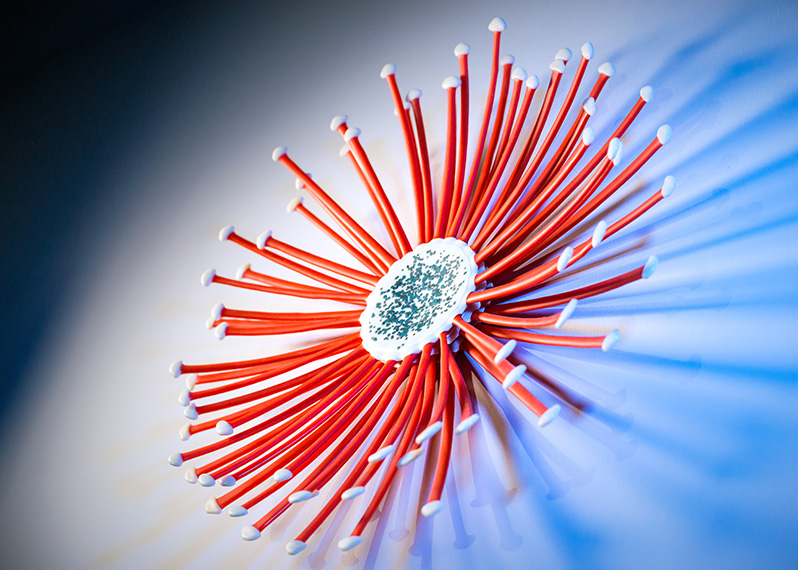 Work by Cressa McLaren / Photographer unknown
Makers like Cressa McLaren of Cressa's Glassworks and jeweller Stefanie Ying Lee Cheong, both based in the Briggait, textile designer Laura Spring of Studio Spring and ceramicist Viv Lee are shining examples of the kind of talent being cultivated in the city. Glasgow-based multidisciplinary design studio SHY is another, with an emphasis on creating original furniture and interior products that are beautifully understated, using strong forms and natural materials.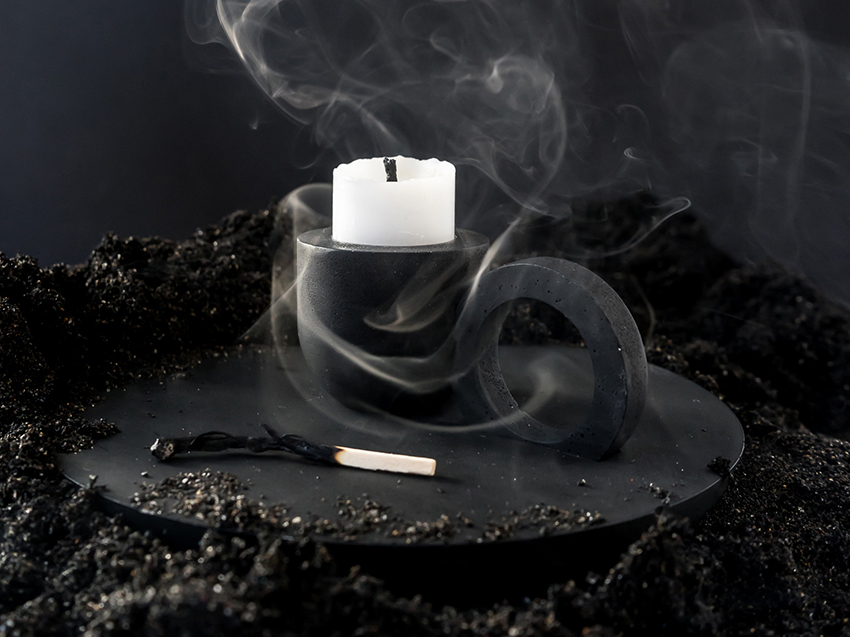 SHY / Photography by artist
"We're relative newcomers, previously working in London," Peter Acton of SHY says, "but Glasgow is an incredibly creative city and one of the main reasons we were pulled here."
"Something that particularly stands out for me is the variety of creative and manufacturing industries working across Glasgow and Scotland, covering a broad range of materials and expertise."
"A network like this is invaluable, especially to our client projects where we might be looking at utilising unfamiliar materials or processes." Peter also references the design and art schools in the city encouraging creative diversity, and the thriving spaces that enable designers and artists to be more ambitious.
"There's a growing market for high-quality design and craft," he continues. "As a result, I hope we'll start to see larger design events taking place closer to home in the coming years."
Stay tuned for more Crafting Scotland articles focusing on Scotland's regional craft stories throughout the year.
---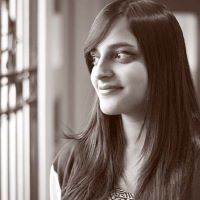 Arusa Qureshi is an award-winning writer, editor and speaker with a passion for music, diversity and accessibility within arts and culture. She has written a book about women in UK hip hop called Flip the Script, which is out now via 404 Ink. Her bylines include the Guardian, NME, Clash, Time Out, The Forty-Five and the Scotsman, and she is part of the We Are Here Scotland team, supporting and amplifying the voices of creatives of colour in Scotland.
She recently worked as a Researcher on the new BBC Scotland podcast Word Up!, and as a Commissioning Editor for Bella Caledonia, and was formerly Editor of The List, the UK events and entertainment publication based in Edinburgh, Scotland.
Arusa Qureshi / Photographer unknown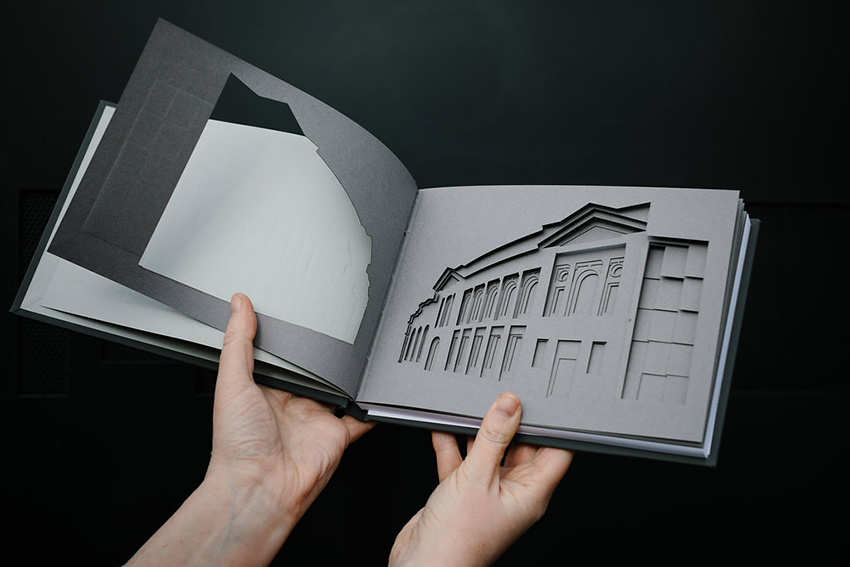 Transparent