All images: Kate Trouw Jewellery / Image credit: Susan Castillo
In anticipation of the Craft Scotland Summer Show returning for its sixth year this August, we chatted to Kate Trouw about her statement jewellery and transition from architect to full-time maker.
Plus, a first peek at the stunning photoshoot of her new collection Tassel, in collaboration with photographer Susan Castillo.
---
Hi Kate! It's your first time taking part in our Summer Show, tell us a little bit about your work. How would you describe it?
That's a tough one. Relaxed and playful? I try not to take my work too seriously.
I make statement jewellery for design-conscious people. Statement jewellery doesn't have to be full on bling, it can also be tactile and colourful. Proportion, balance and composition can be as effective as glinting stones for those who want to make a quiet statement. I think jewellery should be worn every day with confidence but also with ease, so above all my designs are comfortable and versatile. As easy to wear to the park as the party.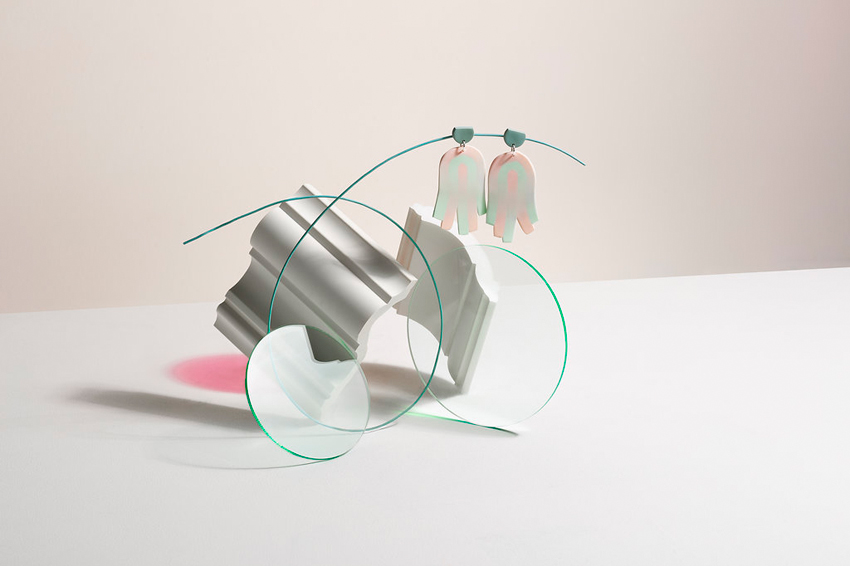 How does working in polymer clay influence your designs?
One of the main things is that it's very easy to work with. You only need to bake they clay for a short time at a low temperature, so I tend to work out designs by playing around with the material rather than sketching. This makes it a more spontaneous and material led process and I often stumble across new ideas this way.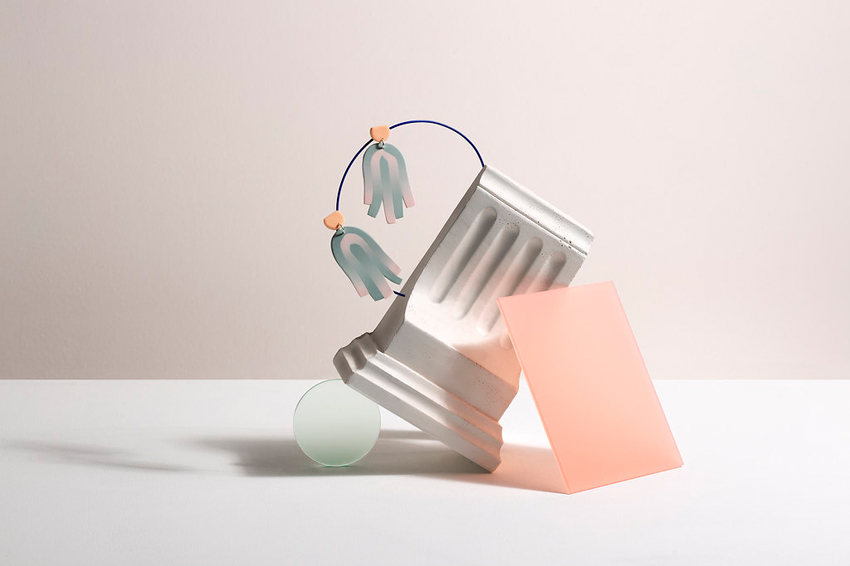 Before being a jewellery designer, you were an architect based in London - what prompted your change in lifestyle?
Although I loved architecture it can take several years to design and construct a building! I found that I wanted more immediacy and spontaneity in my work, and once I started making things with my hands I realised that I had forgotten how fulfilling it can be.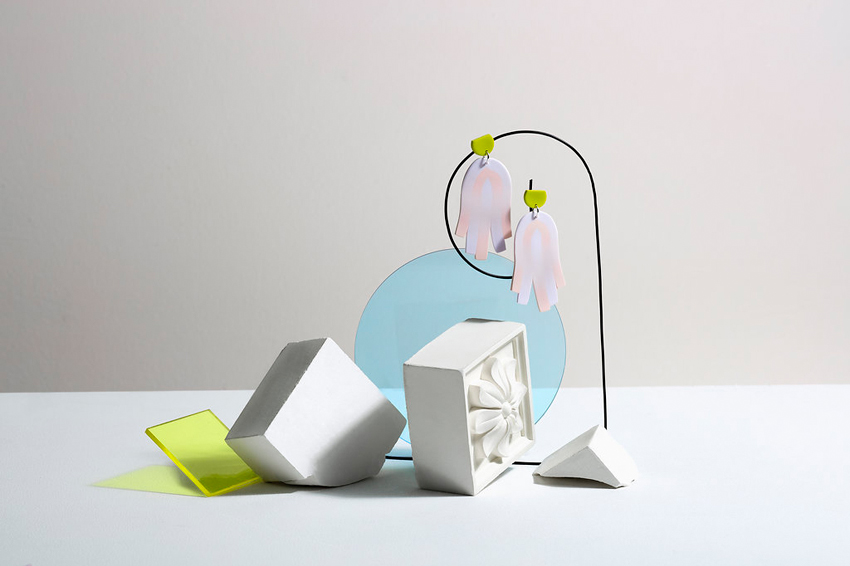 Got any advice for someone wanting to make a career switch to craft?
Seek out other makers and talk to them about the realities of making a living from making things. Don't shy away from talking about money, you need to build a sustainable business. It's a very friendly sector and most makers spend a lot of time alone in the studio so we're generally very keen to chat!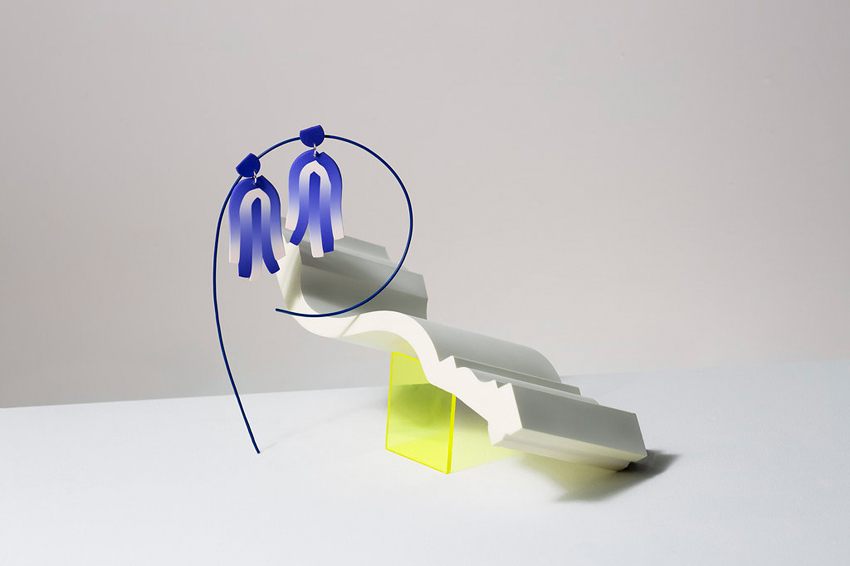 How has living and working in Scotland influenced you as a maker?
When I got back to Scotland (after living in London for 10 years) I got a space in a wonderful shared studio in Kinghorn, Fife. It sits up on a cliff overlooking the beach and the pieces that I've designed here have been much freer than those designed in London. I think I've relaxed!
My second collection LOOP was inspired by the forms and colours of the sea and sky under different weather conditions, but also the fact that the Forth is still an important part of Scotland's industrial sector. Historically potteries, fishing and coal mining were dominant; now vessels carrying enormous steel structures for new off-shore wind farms and decommissioned oil rigs can be seen up and down the estuary and out to the North Sea. Items washed up on the beach reflect this industrial heritage, shards of pottery; swirling patterns of black sand (made of coal); rusted metal and worn concrete pebbles.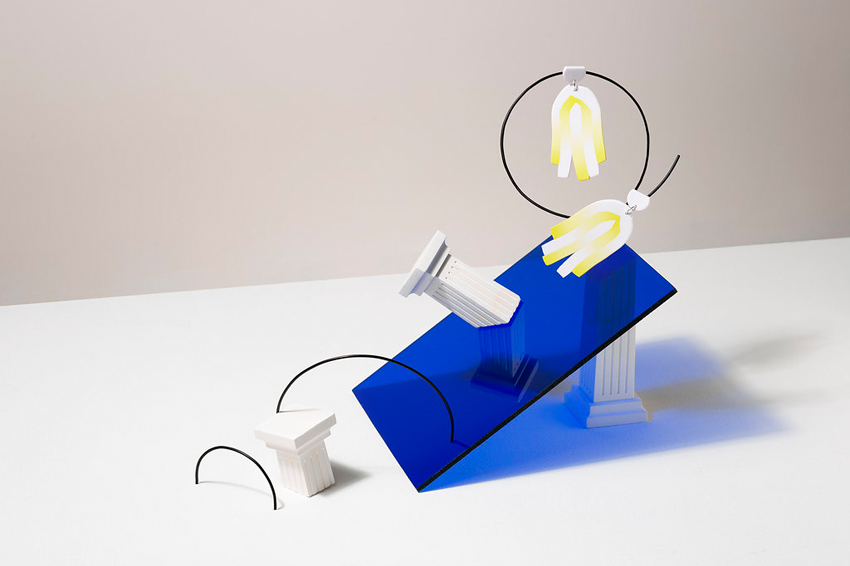 You can find Kate Trouw jewellery at the Craft Scotland Summer Show 2018 or shop her collection online on the Craft Marketplace. Plus, she is stocked at Tate Modern, the V&A and the new Hayward Gallery shop, as well as various independent retailers and boutiques.
---
Discover Kate Trouw and even more contemporary craft at the Craft Scotland Summer Show 2018:
Friday 3 to Sunday 26 August 2018 | Open daily | Free entry
Mon - Wed: 10am - 6pm
Thurs: 10am - 7pm
Fri - Sat: 10am - 6pm
Sunday: 11am – 5pm
Venue 205, Second floor, White Stuff, 89 George Street, Edinburgh EH2 3ES