Craft is both an artform and an activity that can bring joy and wellbeing to our daily lives and to our communities.
With awareness of the value that craft and making can play in enriching and managing our health becoming much more prevalent, Craft Scotland's new series, Common Ground, aims to shine a light on creatives whose practice benefits the wellbeing of communities.
Multi-disciplinary artist Paria Goodarzi was born in Tehran and previously studied textile design in her home country and recently undertook a Sculpture & Environmental Art degree at Glasgow School of Art.
Paria's practice melds together visual art, design, sculpture and craft. Previous projects included working with Glasgow Women's Library and women from Sakina Group in Glasgow to design their own creative prints for scarves. The resulting exhibition showcased their work using symbols, images and empowering statements to explore and celebrate women's activism.
Recently, Paria co-founded Distanced Assemblage, a collaborative, artist-led initiative based in Glasgow which is focused on community and socially engaged practice through art, design and craft-focused projects. Distanced Assemblage's goal is to make a positive impact on the wellbeing and visibility of people from diverse cultural and social backgrounds by providing opportunities to engage in making.
---
Hello Paria, could you tell us a little about your practice?
I am a visual artist and community art practitioner based in Glasgow. I studied art and design at the University of Science and Culture if Iran, and since moving to the UK in 2012, I have worked on a wide variety of participatory community art projects. After my studies in Sculpture & Environmental Art at Glasgow School of Art, I had the opportunity to work both in studio spaces and on public art engagement, where I gained experience working with educational institutions and community-based organisations alongside my freelance and independent projects.
What are the primary themes that you seek to explore with your work?
My work revolves around cultural and political transfers and translocations, the ideas of the contemporary human condition, cultural identity and political issues that result in an ambivalent coexistence of civilised life, conflict, and displacement.
I examine the hybrid condition of our society and the processes of formation, performance, and representation of identity through a multidisciplinary praxis that often takes the shape of collaborative, participatory and socially engaged artworks.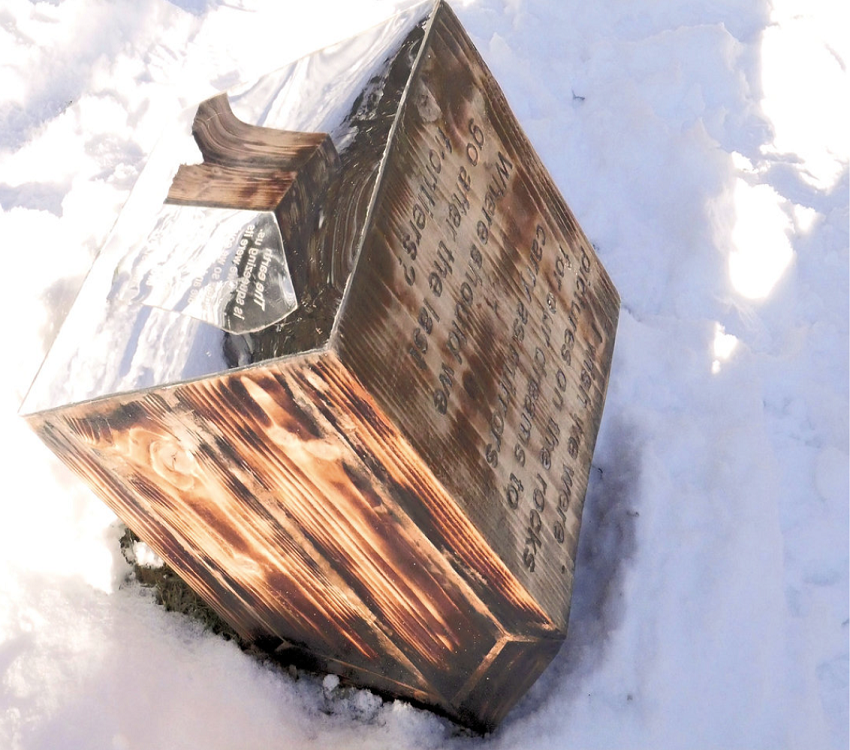 Image: Courtesy of Paria Goodarzi
How have your studies in Tehran and Glasgow impacted how you approach your practice today? And how is your work influenced by your own personal, cultural and political journey?
Throughout my childhood, I witnessed lots of social and political changes in the community. Because of cultural and political bias against the state and society, I witnessed how people would disconnect from their nature and their culture, setting up stability in other places. As a result of this, my process involves investigating and questioning the condition of humanity, while engaging with issues of politics, cultural aesthetic, and the society we live in. My work questions the geographical border as a site for the regulation and distribution of power, as well as a site for social relations of space which produce modes of exclusion and inclusion.
After many years of research and practice, I think it is in this precise space and time that positive change can happen and the impact on people and places becomes real. I am constantly wondering; how can we shape the place we live in? How can we find the balance between individual desires and collective urgencies that work in the community? This and many other similar questions inspire my current practice.
Can you tell us more about Distanced Assemblage? What is it and what is your mission statement with this initiative?
During the pandemic, isolation was imposed on many people through geographical or political factors and for some, it was a choice and a way to retreat from society. I realised that isolation was not a choice, a political consequence nor a regional condition but instead, a global-wide reality. We are living in a historical moment that will forever affect the social interplay of our generation as well as the relationship we have with the public space. At the time of the global pandemic and the disconnection of people across national borders, I couldn't help but wonder how the presence of communities, the value of social spaces and our physical connection with each other could still be relevant during social distancing.
Therefore, through my personal experience and my interest over the years when it comes to working within communities, I established Distanced Assemblage. It's a collaborative artist-led initiative with the aim of making a positive impact on the wellbeing and visibility of people from diverse cultural and social backgrounds by providing opportunities to engage with creative practice. The programme helps people and communities connect through making and creativity, promoting a sense of belonging and inspiring positive changes in their lives and their environment, as well as projects, events and public art interventions related to contemporary social and political issues.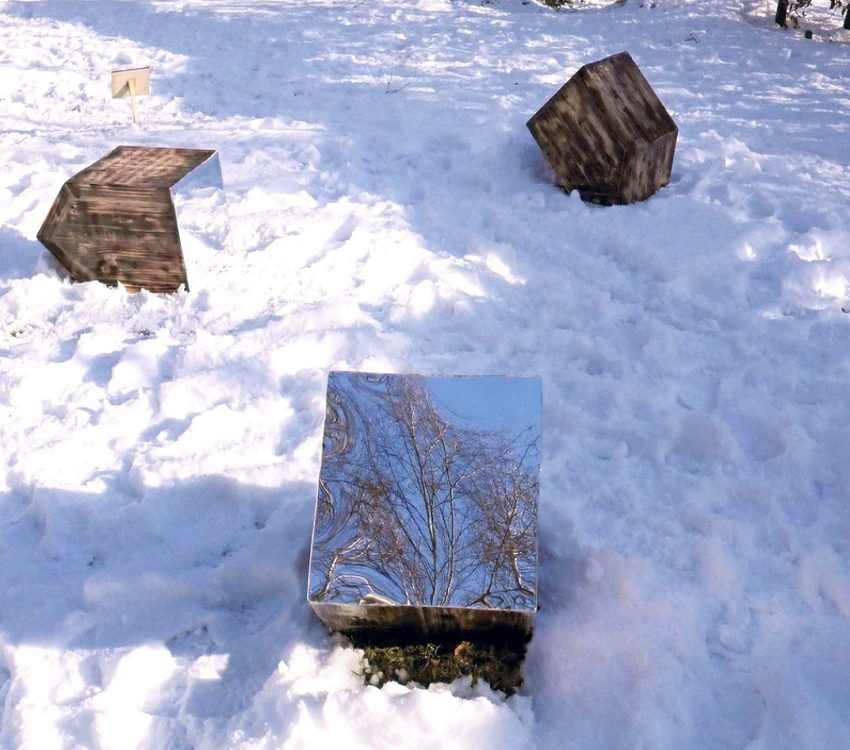 Image: Courtesy of Paria Goodarzi
What projects or commissions have you recently been working on?
Recently, I've been working on a few community engagement projects such as; with the Maryhill Integration Network and the National Theatre of Scotland and Citizens Theatre for COP26. As well as commissions from the Royal Conservatoire of Scotland and the University of Glasgow, I was also commissioned by Counterpoint Arts and Southbank Centre to create a public art engagement project in 2022. I also undertook a residency at Bothy Project's Inshriach Bothy and recently had an installation at Hidden Door in Edinburgh.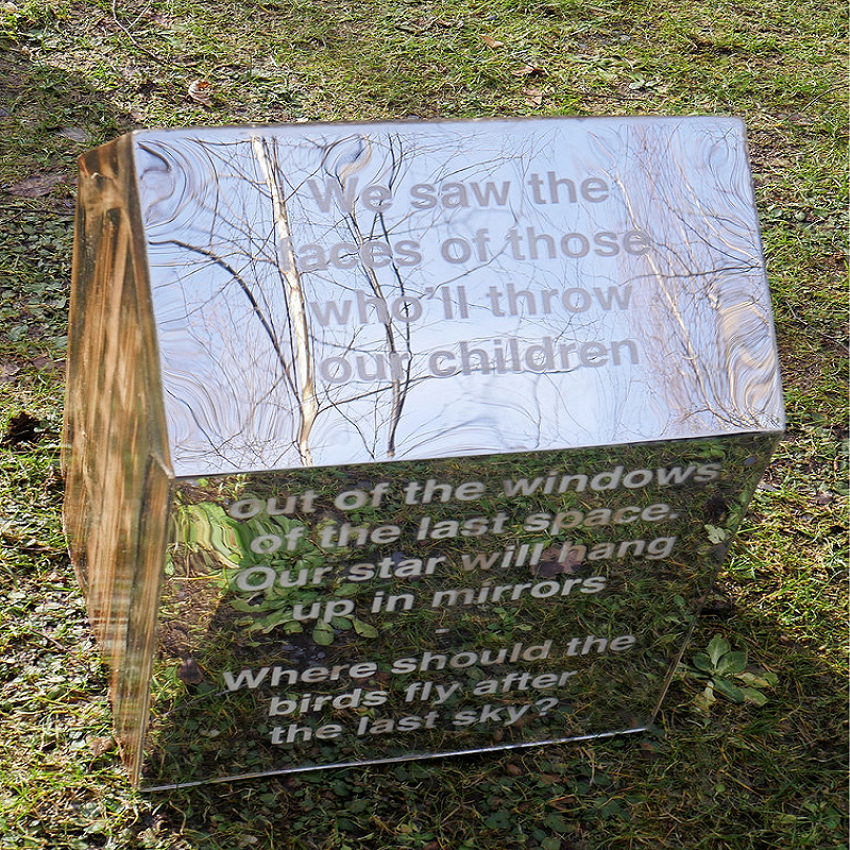 Image: Courtesy of Paria Goodarzi
Do you think that art and creative making can be useful tools in the preservation of mental health? What role do you think art plays in enriching and managing our health and wellbeing?
Access to art empowers people to communicate their thoughts and concerns through creativity. It gives a voice to their stories of displacement and provides opportunities to open our understanding of the dialogue around art accessibility beyond the boundaries that our local community presents. The cultural nature of our modern society can only be truly represented and discussed by considering ideas around hybridity and cultural identity, as well as exploring the transmission of creative ideas and exchanges of knowledge.
I believe that communities who collectively engage in creative thinking are more resilient and better equipped to tackle social adversities and mental health. Even small creative actions can have an enormous positive impact on the awareness, visibility and tackling of social problems and wellbeing. Now more than ever, we ought to appreciate the value of art to achieve unity in our communities through cultural dialogue and fair representation. I have learned to understand the impact that cultural organisations can have in cities - especially during a global crisis - and the role of institutions in the formation of social identity and wellbeing.
More about the maker: For more information on Paria Goodarzi and her work, please visit her Instagram or her website.
---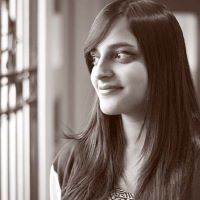 Arusa Qureshi is an award-winning writer, editor and speaker with a passion for music, diversity and accessibility within arts and culture. She has written a book about women in UK hip hop called Flip the Script, which is out now via 404 Ink. Her bylines include the Guardian, NME, Clash, Time Out, The Forty-Five and the Scotsman, and she is part of the We Are Here Scotland team, supporting and amplifying the voices of creatives of colour in Scotland.
She recently worked as a Researcher on the new BBC Scotland podcast Word Up!, and as a Commissioning Editor for Bella Caledonia, and was formerly Editor of The List, the UK events and entertainment publication based in Edinburgh, Scotland.
Arusa Qureshi / Photographer unknown