The Curator Talk series is part of our continuous professional development programme for the craft sector.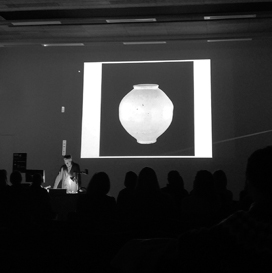 Curator Talk I

Professor Simon Olding
January 2018
Renowned craft curator Professor Simon Olding discussed the curatorial process underpinning the exhibition 'Things of Beauty Growing' arranged for the Yale Center for British Art, New Haven, Connecticut and transferring it to the Fitzwilliam Museum, Cambridge in March 2018. He reflected on the reactions to the exhibition, billed as the first museum show of modern British studio ceramics in the US, as well as the differing approaches to interpretation in the US and the UK.
Simon is Director of the Crafts Study Centre, University for the Creative Arts, UK. A writer and a curator, he has a special interest in craft practice and organisations located in south-west England. He is Chair of the Bernard Leach (St Ives) Trust, and his current research focuses on Leach's personal ceramic collection. Simon started his museum career as a graduate trainee for Glasgow Art Gallery and Museums and this lecture is dedicated to Celia Curnow, who was, at that time, Assistant Keeper of Ceramics.
This was held in partnership with Edinburgh College of Art and the RAFT Research Group.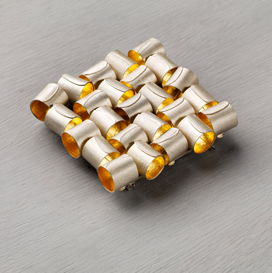 Curator Talk II

Professor Elizabeth A Moignard
September 2018
Professor Elizabeth A Moignard, a long time collector of contemporary jewellery and silver, presented a lecture on Collecting Contemporary Jewellery.
Elizabeth is a Classical Archaeologist with a specialist interest in objects and their fabrication, particularly Greek vases with figures. Combining her academic focus with a keen interest in making, Elizabeth began collecting contemporary jewellery and silver in the mid-1980s.
Event kindly hosted by Edinburgh College of Art and presented in conjunction with Glasgow School of Art.
Image: Anna Gordon / Photography by Shannon Tofts.
Previous Project
Next Project