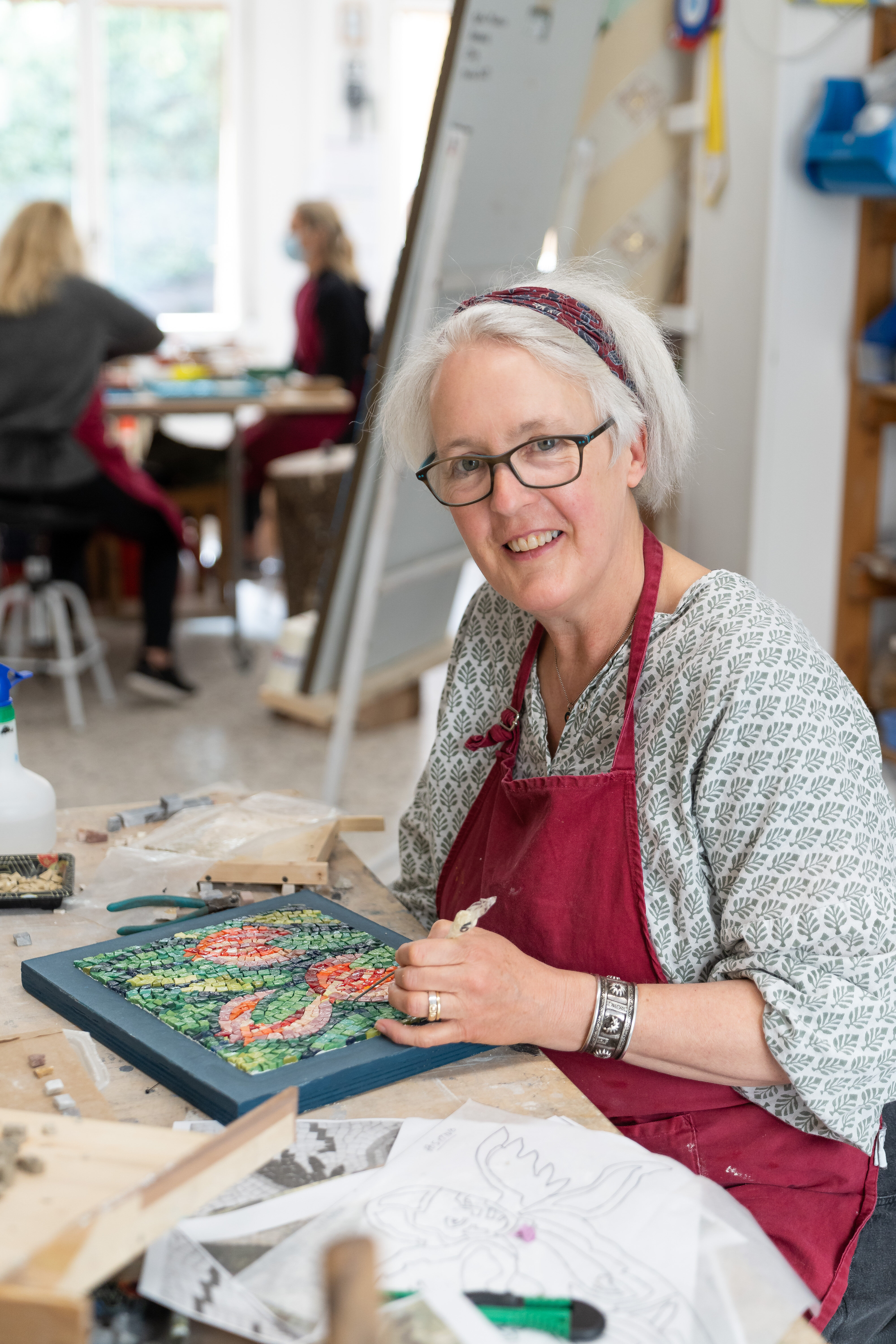 Helen Miles is a mosaic artist with a reputation as a maker of finely executed pieces often inspired by ancient mosaics but with a contemporary feel. Helen became fascinated by mosaics after moving to the UNESCO World Heritage city of Thessaloniki in 2001 where she studied with master crafts people, learning Byzantine techniques of mosaic making and working in stone and marble.
After 20 years immersed in the medium, Helen is now based at Abbeymount Studios in Edinburgh, where she teaches, produces mosaics to commission and writes about the history, techniques and theory of mosaics. Working mostly in unglazed porcelain, vitreous glass and Italian smalti, Helen also enjoys exploring new materials including found and recycled objects, single use plastics and organic matter. One of Helen's greatest pleasures is carefully selecting seemingly unconnected materials to create a composition which is harmonious and eye catching.
Helen teaches weekend workshops at Abbeymount Studios and runs an annual summer residential mosaic workshop in Classic and Contemporary Mosaics at a hotel in Pelion, Greece. Her first book Mosaics: Ancient Techniques to Contemporary Art will be published in March 2023.
Disclaimer:
Please note: directory profiles are paid for and maintained by individual makers or craft places. Craft Scotland is not responsible for incorrect details and we have no contact details other than those provided.