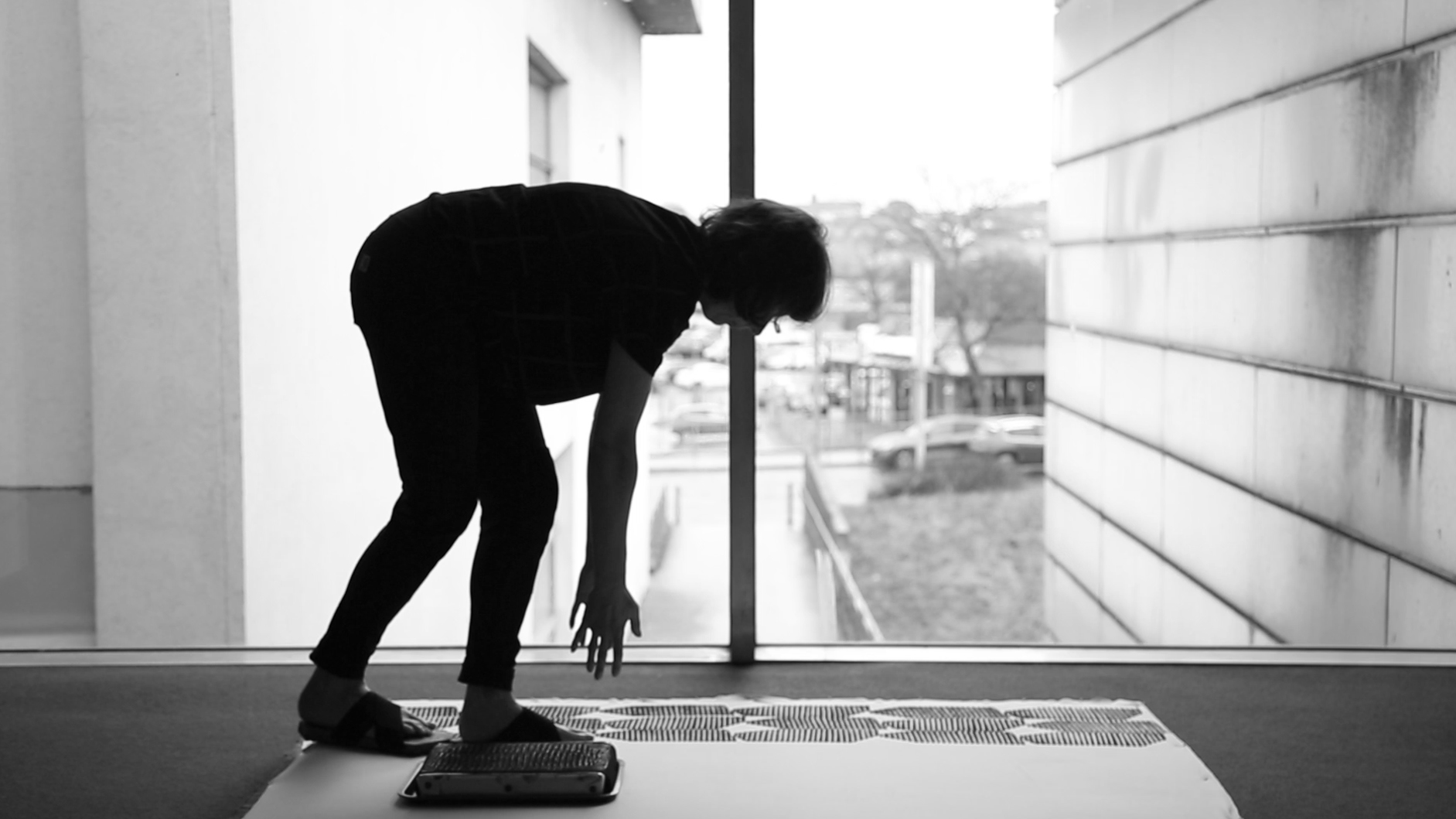 Kate Owens photographed by Kimberley O'Neill at Platform Arts Ce
Kate Owens makes lively printed textiles with motifs that stagger and bump. She thinks about movement in opposition to being fixed as her spine has been partially fixed with titanium rods since she was 19. Using an adapted block printing method, where the block is replaced by a wooden sandal, she combines print with choreography.
These large-scale prints progress rhythmically across lengths of fabric which are then sewn to become hangings for walls or windows. Through her practice and education work, Kate encourages the use of re-purposed fabrics, linen, natural dye and solvent free inks. Kate holds an MA from the Royal College of Art (London) and exhibits and performs regularly in the UK. 
Disclaimer:
Please note: directory profiles are paid for and maintained by individual makers or craft places. Craft Scotland is not responsible for incorrect details and we have no contact details other than those provided.