Summer has officially arrived, and with our Summer Show in full swing as part of the Edinburgh Festival Fringe, we're excited to bring you some beautiful additions to the Craft Marketplace from brand new makers. Each maker is also featured in our Summer Show, so even if you can't make it to Edinburgh this August, you can still discover a range of accessories, jewellery and homeware available to shop online directly from the makers' studios in Scotland.
---
New arrivals to our online Craft Marketplace collection include makers creating work with innovative materials and processes. Alongside an already exquisite range of jewellery, you can now find pieces by Kate Trouw, Akvile Su and Rhona McCallum. Kate Trouw creates playful earrings, necklaces and bangles from polymer clay, making them light and easy to wear. The use of this material allows her to be versatile in her designs, creating surfaces, shapes and colours that are inspired by both her coastal and city surroundings.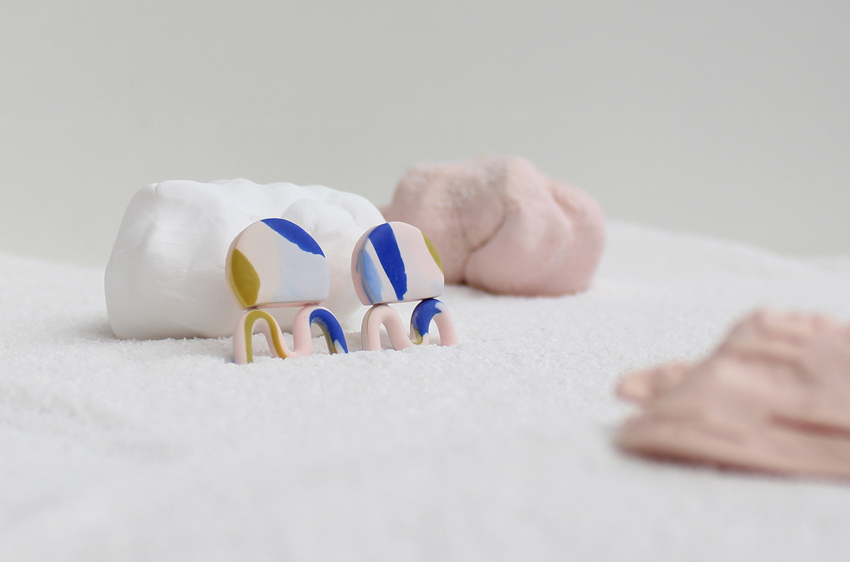 Kate Trouw Pink Wiggle Earrings / Photography by Susan Castillo.
Akvile Su works with Ecosilver, made from 100% recycled silver products that range from industrial to jeweller scrap. Akvile translates this sustainable material into gender-neutral jewellery that challenges social norms and is both elegant and versatile to wear.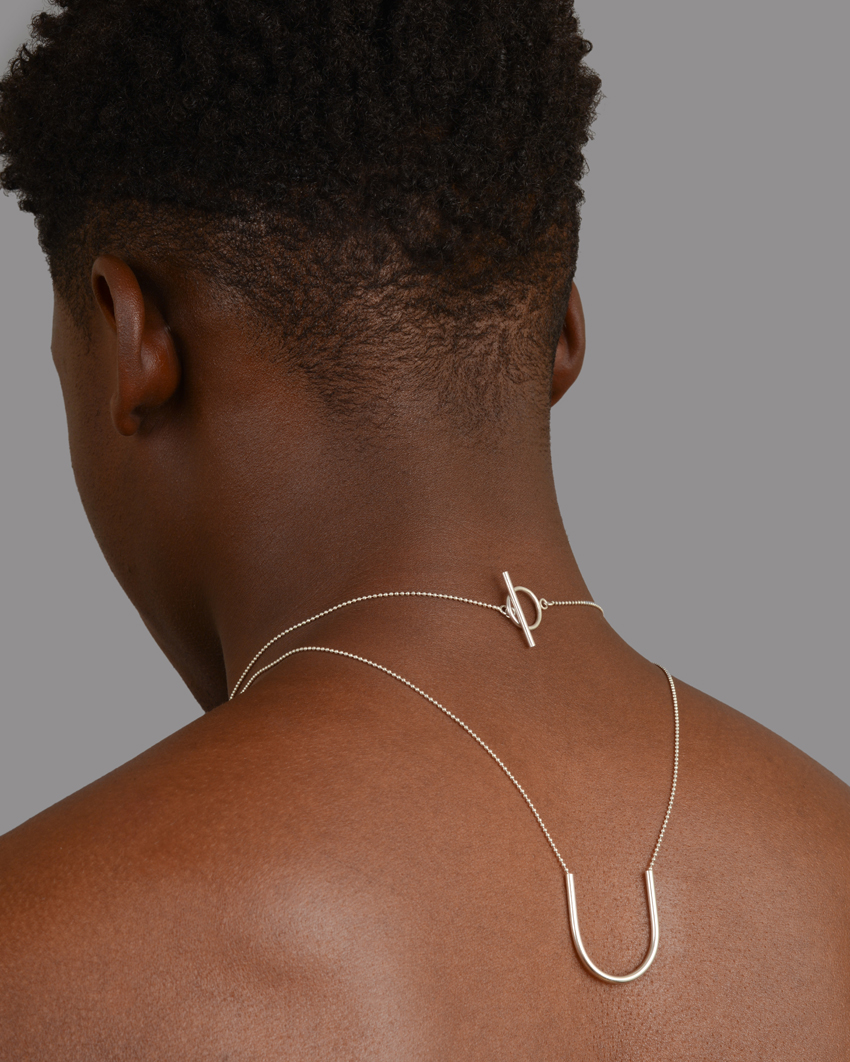 Akvile Su U Shape Pendant / Photography by Bethany Grace.
Jeweller Rhona McCallum uses traditional materials and techniques but with an innovative twist to create her contemporary pieces. Inspired by our changing landscapes she has combined the rugged, natural textures achieved through hammered silver with Keum-boo. An ancient Korean gilding technique, Rhona accentuates forged and carved lines with flashes of gold to reference geological fractures, lines and layers in stone. This technique creates unique variations within her designs, meaning your jewellery really is one-of-a-kind.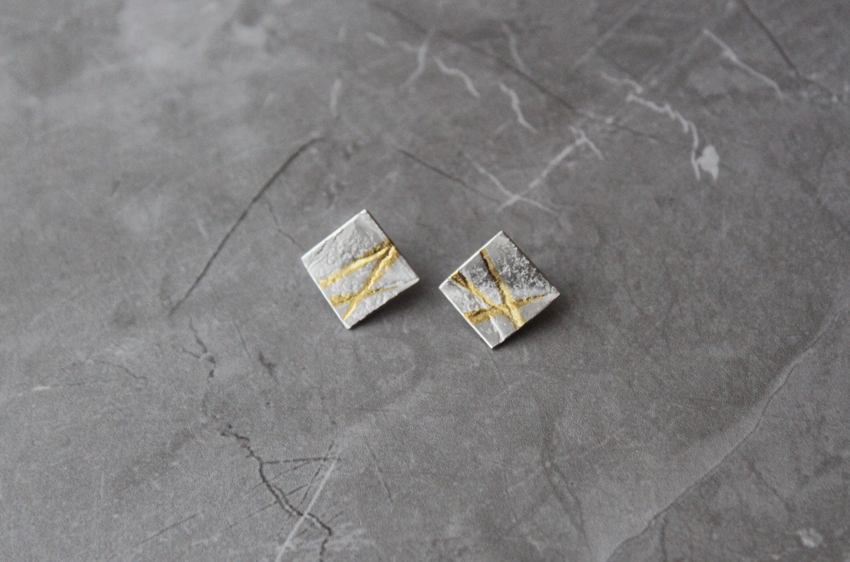 Rhona McCallum Sterling Silver & Keum-boo Neolith Earrings
You can continue to find materials being used in innovative ways within our homeware and accessories collections. Brighten up your home with Kate Colin Design, who uses paper to handcraft sculptural lighting and home décor, using her own technique of hand scoring and folding paper. The result is three-dimensional geometric forms that explore light, colour and material.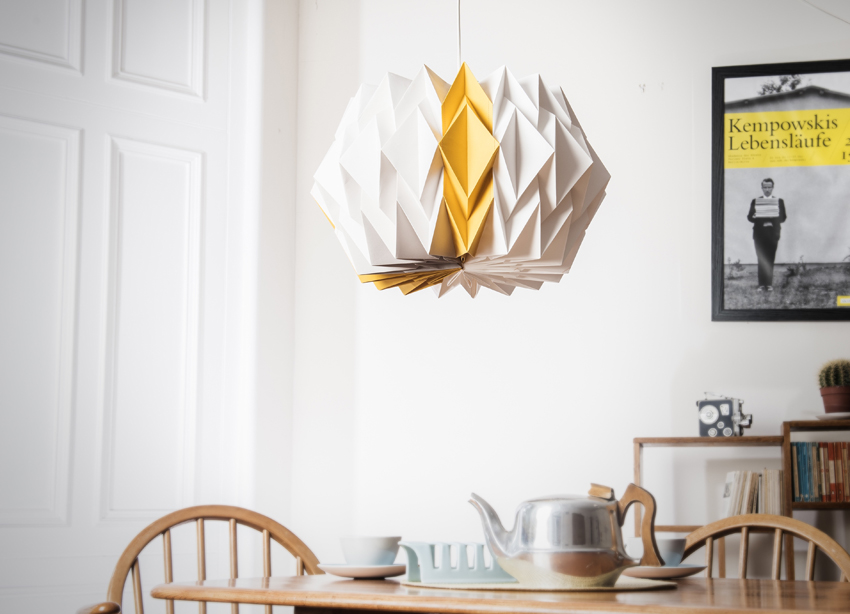 Kate Colin Design Large Starflower Shade / Photography by Alaisdair Smith.
Textile designer Lucy Engels combines the traditional skills of quilting and screen-printing with high-quality materials to create contemporary accessories and homeware that stand the test of time. Her use of playful colour palettes and hand-drawn motifs makes each of her pieces a contemporary statement within your home.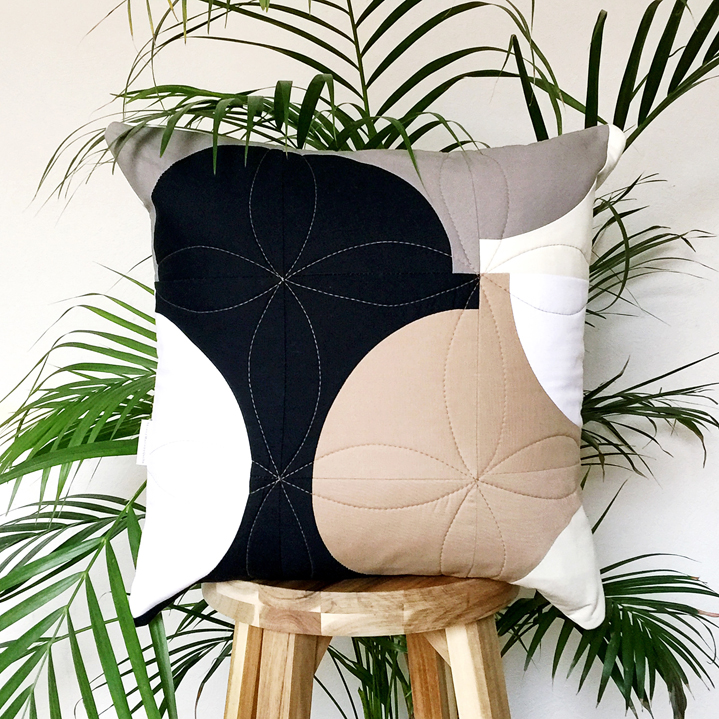 Lucy Engels One More Cup of Coffee Cushion / Photography by Lucy Engels
Mixed media artist Lauren Smith translates patterns and colours of the 1970s into her one-of-a-kind embroidered pieces. Her colourful pins are made by directly painting onto fabric before they are hand stitched. Each one is completely unique and provides a welcome pop of colour to any denim jacket or rucksack. And for those who understand the temperamental Scottish weather, there is a selection of knitwear by BAKKA. Run by Mary Macgregor, BAKKA uses 100% superfine merino wool to create her super soft, luxurious scarves and wrist warmers that give you a taste of traditional Fair Isle patterns with a modern twist.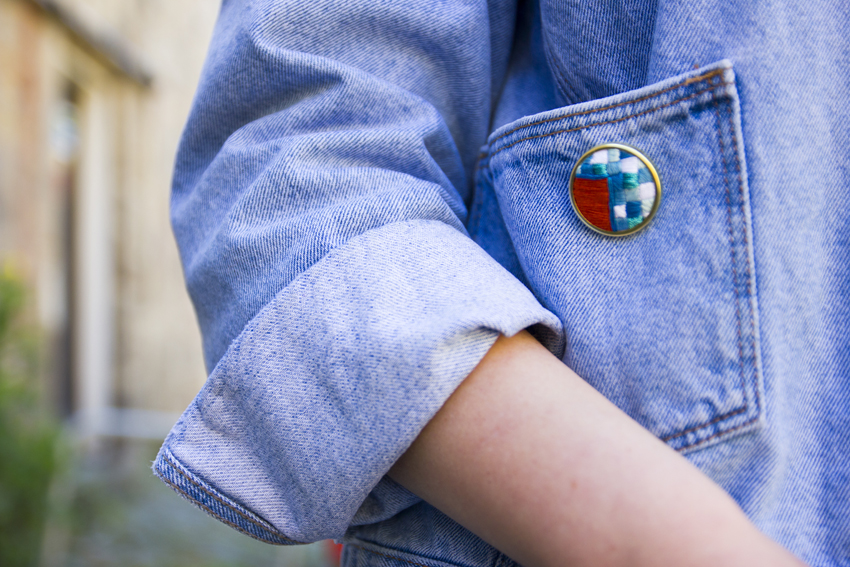 Lauren Smith Orange & Blue Patchwork Pin / Photography by Duncan Cowles.
Shop our new arrivals within our dedicated Summer Show collection, featuring a total of 16 makers who are all showcasing at White Stuff, Edinburgh here.
Visiting the Edinburgh Festival Fringe? Take a break from the hustle and bustle and discover the work of Scotland-based makers in person in our haven for design lovers.
Friday 3 to Sunday 26 August 2018 | Open daily | Free entry
Mon – Wed: 10am – 6pm
Thurs: 10am – 7pm
Fri – Sat: 10am – 6pm
Sunday: 11am – 5pm
Venue 205, Second floor, White Stuff, 89 George Street, Edinburgh EH2 3ES
7 new makers join the Craft Marketplace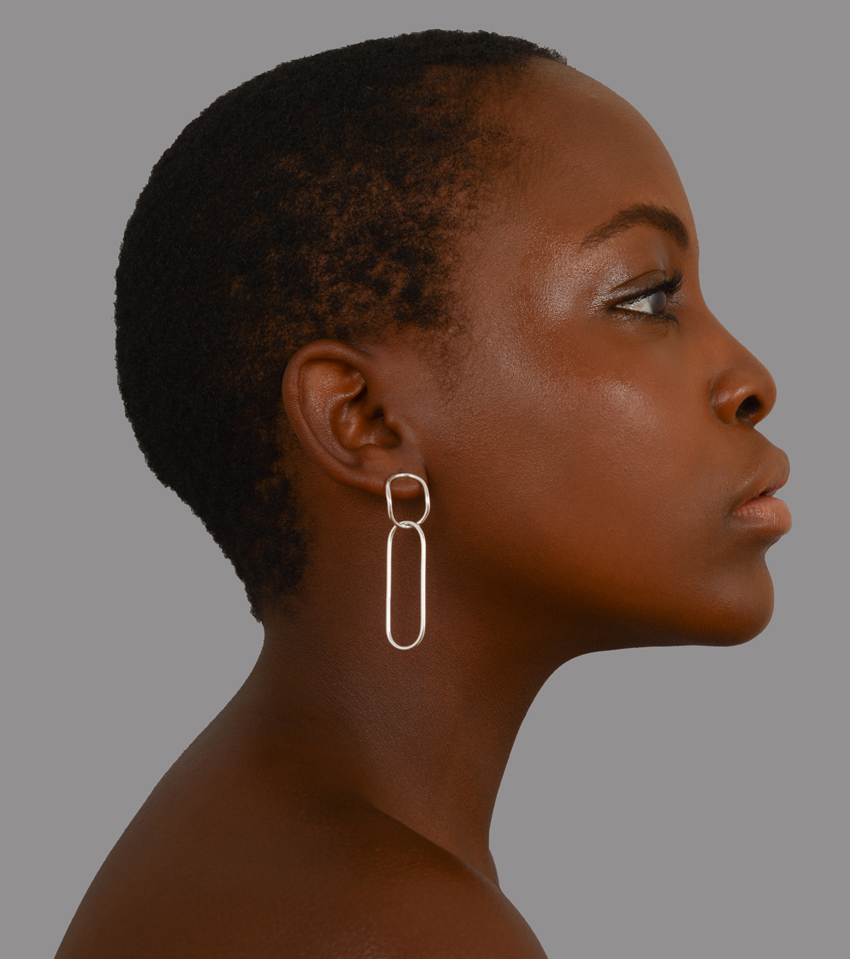 Transparent