With the Edinburgh festival season underway, there's a host of craft experiences to explore across the city.
From opportunities to buy directly from makers to exhibitions of notable international artists and emerging talents, here are our top picks from the Edinburgh Festival Fringe and Edinburgh Art Festival.
---
1. Alison Kinnaird: Art in Glass
Glass artist and musician Alison Kinnaird showcases her work in engraved glass. Set in her atmospheric studio space within the historic village of Temple just outside of Edinburgh, this show is the final time she will exhibit in this unique place.
Shillinghill Studios, Temple, Midlothian (Fringe Venue 244)
10am – 5pm daily until 31 August 2023
Hosting over 100 designers, makers and artists from all over the UK, this popular fair just off Princes St provides a great opportunity to meet talented makers and purchase items directly.
St John's Church grounds, Edinburgh
11am – 6pm daily until 27 August 2023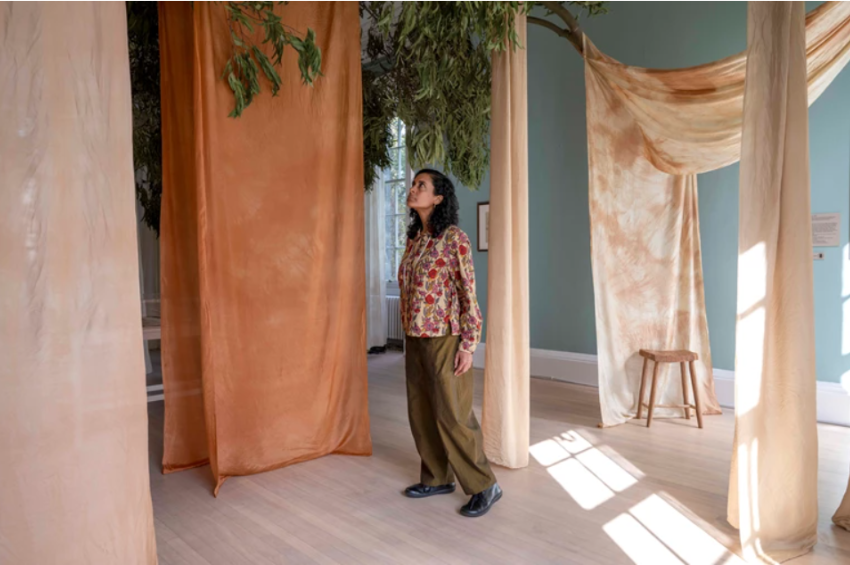 I​mage: Keg De Souza / Courtesy of RBG Edinburgh
3. Keg De Souza – Shipping Roots
In this fascinating immersive exhibition, artist Keg de Souza combines textiles, furniture, sound, smell and botanical installations to chart the movement of plants through the British Empire.
Royal Botanical Garden Edinburgh
10:30 – 5:15 daily until 27 August 2023
4. Lyndsey Mendick | Sh*tfaced
Royal College of Art graduate Lyndsey Mendick explores duality and double standards in sculptural ceramic instillations across the Jupiter Artland gallery spaces.
Jupiter Artland, outside Edinburgh
10am – 5pm Wed – Sun until 1 October 2023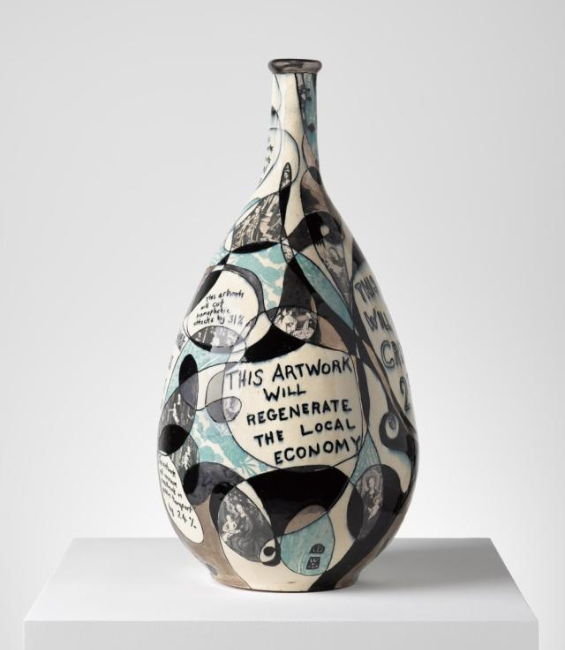 Image: © Grayson Perry Courtesy the artist and Victoria Miro
5. Grayson Perry | Smash Hits
The largest exhibition of Sir Grayson Perry's work to date, Smash Hits showcases ceramics, textiles, prints and paintings from across his exceptional 40-year career.
Royal Scottish Academy, Edinburgh
10am – 5pm daily until 12 November 2023
Established in 1981, Dazzle continues to be an exciting platform for established and emerging contemporary jewellers. This year over 55 talented makers display their work for sale, alongside knitwear by Olive Pearson.
Dovecot Studios, Edinburgh
10am – 5:30pm daily until 27 August 2023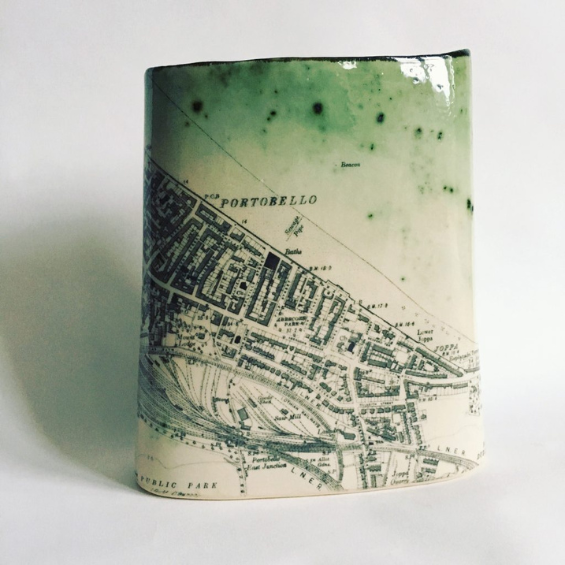 Image: Cat Santos / Courtesy of Velvet Easel Gallery
7. Summer Exhibition
Head to Edinburgh's seaside resort and explore selected work from contemporary artists working in a range of mediums including ceramics, glass and jewellery.
Velvet Easel Gallery, Portobello
10am – 5pm, Thursday – Saturday until 1 October, 2023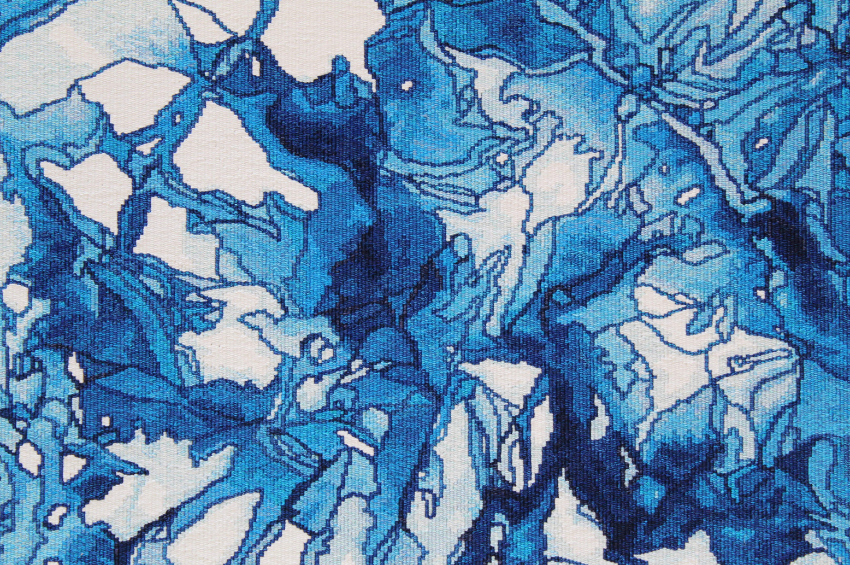 Image: Sekai Machache and Dovecot Studios / Photographer unknown
8. Scottish Women Artists – 250 Years of Challenging Perception
Featuring pieces of fine art, design and applied arts, this exhibition highlights the exceptional work of women artists who have shaped Scotland's contemporary art scene over the last 250 years.
Dovecot Studios, Edinburgh
10am – 5pm daily until 6 January 2024
Discover the skillful work of Coburg's resident makers and artists. Head down to the creative hub of Leith and shop locally-made jewellery, ceramics, textiles and more.
Coburg House Art Studios, Leith
11am – 4pm Friday, Saturday and Sunday until 27 August 2023
9 Must-See Craft Events During the Edinburgh Festival Fringe 2023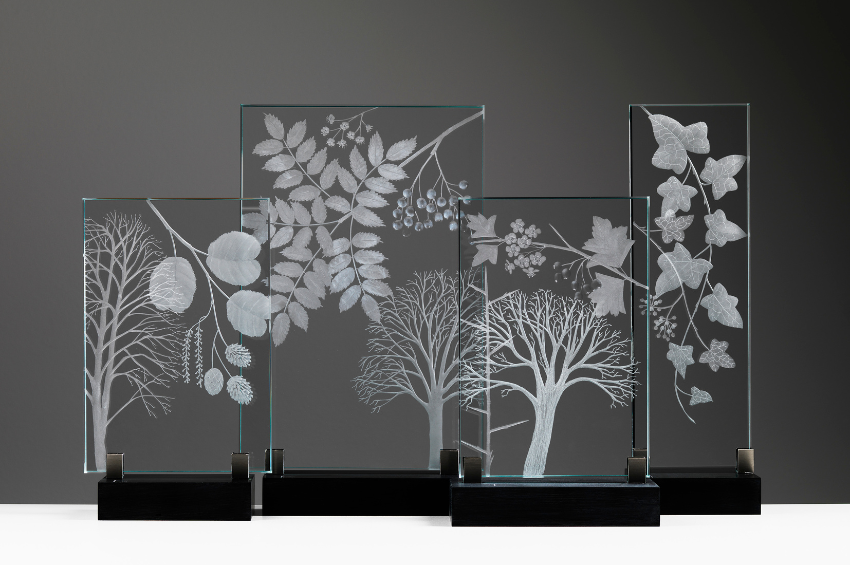 Transparent