Craft Scotland is incredibly sad to hear the news about Roanne Dods who has passed away after a long illness. Roanne was a dynamic, knowledgeable creative force, and her passing is a great loss to the wider cultural world.
We were fortunate to work with her on a number of projects. As well as facilitating strategy sessions for us, she was the first guest curator of our annual conference in 2013 focussing on the topical theme of making and setting the bar exceptionally high for those who followed her.
Roanne skilfully facilitated the World Craft Café, a Craft Curators' Network project in April 2016, bringing together over 60 makers and craft industry professionals to create meaningful, transformative conversations about the future of craft. She expertly designed and facilitated similar discussions for numerous organisations including Dance UK, Federation of Scottish Theatres, Creative Scotland, Tramway, ACE/Festivals Edinburgh and Mission Models Money (Culturing our Creativity) among others.
Roanne originally trained as a lawyer, specialising in urgent litigation around family violence. Afterwards, she undertook an MA in Dance Studies at Laban Centre London. Throughout her career, she said that she was always informed and balanced by her beginnings in Law and Dance.
Highlights from her remarkable career include being the Founding Director of the Jerwood Charitable Foundation between 1998 and 2009. At this independent grant-making foundation and UK-registered charity, Roanne was responsible for distributing over £14m towards strategic initiatives across all art disciplines. Jerwood Charitable Foundation is dedicated to imaginative and responsible funding of the arts, with a particular focus on supporting talent and excellence.
From 2004 until 2014, Roanne founded and ran Mission Models Money (MMM). This network of thinkers and doers came together to try and transform the way people working within the cultural sector used their resources to create experiences of deep public value.
Other recent roles include Director of PAL Labs, Deputy Director at the Dovecot Studios and Producer for the International Futures Forum and Research. She was on the board of several arts organisations.
Roanne was passionate about empowering people to make good things happen and creating the financial and organisational structures and models to enable them to do this. She was a Producer of the Small is Beautiful conference which brought together creative micro-businesses and enterprises offering support and inspiration.
Roanne's many accolades include being featured at No 34 in The Times' The Arts Power 100 in 2005. She was presented with an Angel Award by the International Society for the Performing Arts for 'innovative and spectacular work across the artistic spectrum in recent years', by Sir John Tusa in 2004. Roanne was also named one of the Women to Watch by the Cultural Leadership Foundation in 2010.
It has been a privilege to have known and worked with Roanne. We will remember her wisdom, her enthusiasm for life, her passion for culture and will cherish her friendship. These sentiments are shared by many who have commented in the past few days. Our thoughts are with her family and friends.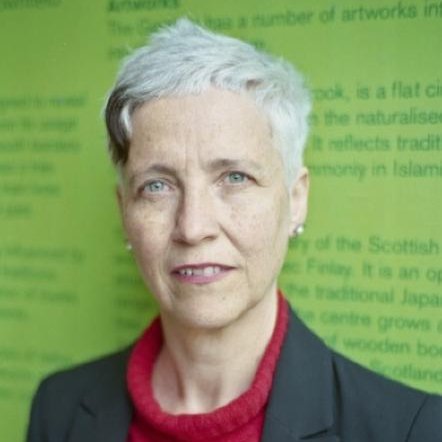 Transparent