In this month's The Craft Edit, we bring you the latest inspiring stories from makers and craft organisations across Scotland.
Discover the furniture makers exhibiting at new online exhibition Adjust / Adapt, exciting new hires in the craft world, and Scotland's makers embrace innovative new models for craft businesses.
---
Scotland's top furniture makers showcased in new digital exhibition
The Scottish Furniture Makers Association (SFMA) and Visual Arts Scotland (VAS) have teamed up to highlight Scotland's most talented furniture makers in a new online exhibition.
The SFMA holds a major exhibition annually, but due to ongoing Coronavirus (COVID-19) restrictions, this year's exhibition has moved online. Marking the 20th Anniversary of SFMA's founding, Adjust / Adapt, is now being hosted via the new SFMA website. The digital showcase features work from a variety of SFMA members, with each maker submitting a single piece.
Carefully curated groups of furniture will be presented as part of a series of still life collections; captured against bespoke theatrical staging. The unique Coronavirus (COVID-19) safe photoshoot and video shoot took place within the Leith Theatre. Many of the exhibits provide a focus on the use of sustainable materials, in an effort to tackle the growing global climate crisis.
Participating SFMA members include Duke Christie, Simon Harlow, Alice Holttum, Daniel Lacey, Kirsty MacDonald, Adrian McCurdy, Isabelle Moore, Angus Ross, Jonathan Rose, Gavin Robertson and Mike Whittall.
The exhibition is accompanied by a full programme of public digital events on topics ranging from industry and skills to sales and resources. These events will run every Monday lunchtime throughout April and are free to attend, via Zoom.
Adjust/Adapt: Scottish Furniture Maker's Association takes place from Saturday 27 March to Saturday 24 April. Visit www.scottishfurnituremakers.org.uk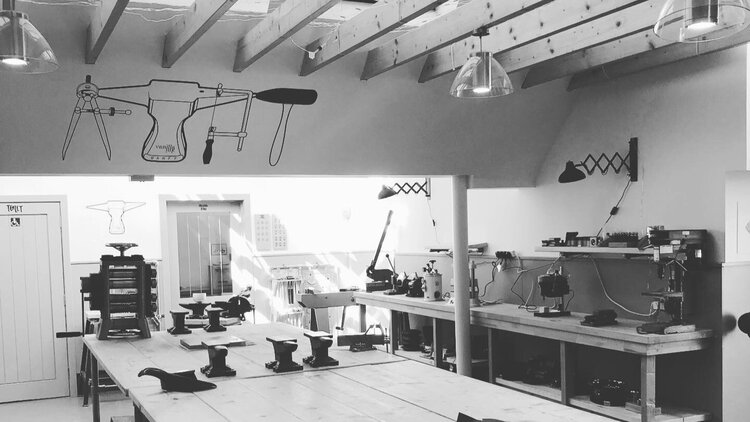 Image: The Smiddy interior / Photography courtesy of Vanilla Ink
Vanilla Ink appoints new Director
Vanilla Ink has announced the appointment of Ellie Smith-Barratt as its new Director, following the departure of Kate Pickering.
Ellie has an extensive experience in a number of relevant fields, including a strong business and finance background. Most recently, Ellie has worked in fundraising at the Royal British Legion and is also a part-time jeweller with ties to Vanilla Ink.
Vanilla Ink is Scotland's unique Jewellery School and Studios, that give practicing jewellers individual studios and communal studios/workshop with access to tools, equipment, knowledge and a community.
In 2017 it emerged as a social enterprise after crowdfunding £30,000 to develop a brand-new school situated in the West End of Glasgow. In 2018 Vanilla Ink opened up another location in Banff, Aberdeenshire becoming a centre of excellence for Silversmithing and Jewellery. Vanilla Ink: The Smiddy continues to support and encourage local craft, heritage and skills. In early 2020, Vanilla Ink expanded and moved to bigger premises in the East End of Glasgow, creating more opportunities for growth.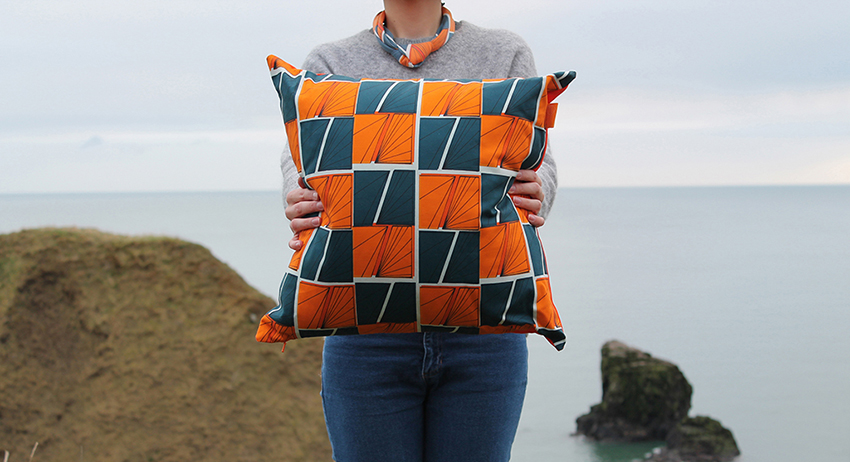 Image: Paper Houses Design / Photographer unknown
Stonehaven textiles designer launches new online workshops with Business Gateway
Mhairi Allan, owner of Stonehaven-based Paper Houses Design, has launched a series of online workshops, encouraging participants to develop craft skills during the lockdown.
After receiving advice and support from Business Gateway and Scotland's national digital training programme DigitalBoost, Mhairi decided to launch virtual lessons on her website: www.paperhousesdesign.com/shop-workshops
Launched in 2018 and focusing on sustainability, Paper Houses Design is a textiles lifestyle brand based in Aberdeenshire. Paper Houses Design creates lifestyle products that connect people with their homes, themselves and their well-being.

Mhairi also received funding from Creative Scotland's Open Fund: Sustaining Creative Development earlier this year. This funding helped Mhairi expand her virtual workshops to a wider audience during lockdown. Her next live workshop will take place on Sunday 28 March 2021 to engage new customers through a workshop Facebook group.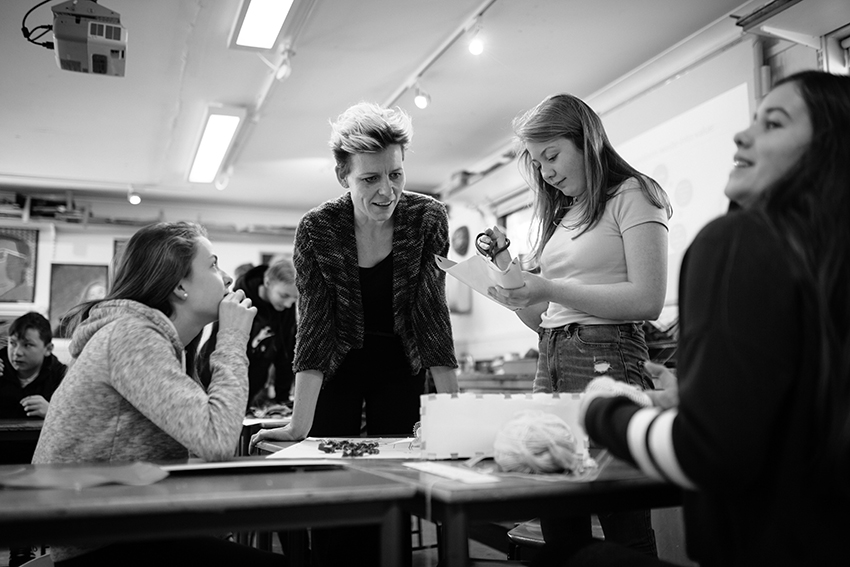 Image: maker Mella Shaw with school pupils / Photography by James Robertson

Making Circles releases online resources for educators
Ostrero have released an extensive list of free resources for learners at school or at home. These resources include How-to Circular Design Films, studio visits to circular designer-makers Bryony Knox and Mella Shaw, plus their Go Circular section, providing ideas for cutting out waste at home and at school.
Making Circles is a Circular Economy Design workshop for schools across Scotland. Since 2018, Ostrero have worked with over 1,100 children in 30 schools, culminating in two displays of work at National Museums Scotland.
The workshops include an introduction to the Circular Economy, working with a professional designer-maker to design and create objects using circular design principles for a Zero Waste Classroom. This opportunity is cross-curricular and suitable for all departments from P4 to S3. The content has been created with the support of teachers to ensure it is impactful and corresponds to learning outcomes from the Curriculum for Excellence.
To find out more and details on how to sign up, contact the Ostrero team at info@ostrero.com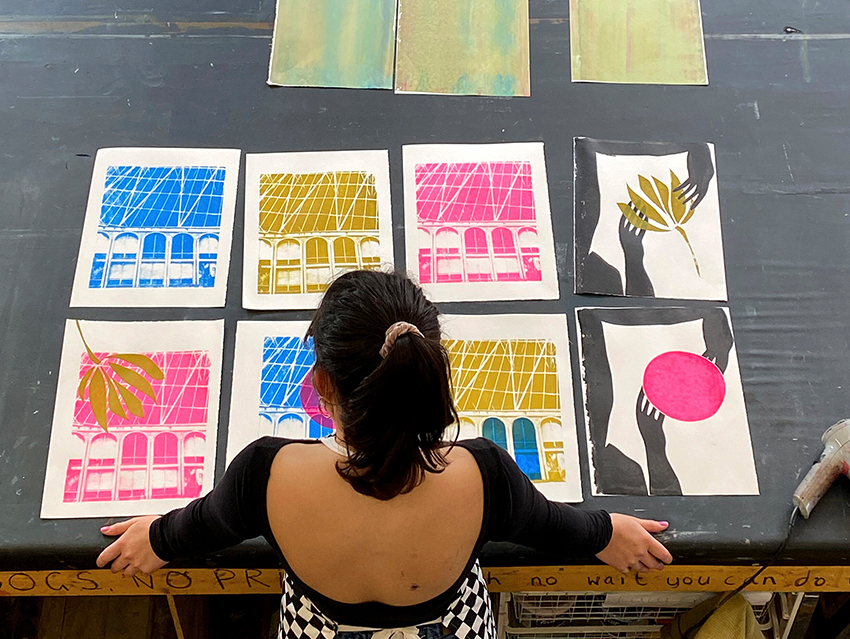 Image: Blessed Unrest / Photography by the artist
Scotland's makers explore innovative business models
"I've completely smashed the Crowdfunding targets in 3 days and it's just been unbelievably supported by so many people. From raising an initial target of £12,000 to now working towards a stretch target of £30,000 including the Creative Scotland match funding, Ink on Mesh is well under way to becoming a reality and dream come true. This campaign really shows how much hunger there is for creativity and connecting our communities again through craft skills and education"

- Lorna Brown, Blessed Unrest
Scotland's makers are increasingly exploring innovative funding models to strengthen their creative and business practice - allowing them to explore giving back to the community, sustainable methods, expanding their teaching practice or fundraising for all important equipment.
Each month, we will bring you news of interesting live projects that are self-initiated by makers and craft organisations. If you are interested to learn more, get in touch with the organisers directly.
Contemporary textiles brand Blessed Unrest is crowdfunding for Ink on Mesh, a community print, and textiles studio facility offering fully equipped studio space, a wide range of classes and expert technical support to its community.
Post-pandemic, INK on MESH will become a space that promotes and encourages creative expression, community connections, confidence building and wellbeing through hand craft and heritage skills education.
Blessed Unrest is a contemporary textile brand run by print artist Lorna Brown.
Blessed Unrest is one of the twenty creative projects across Scotland to launch their worldwide crowdfunding campaigns, thanks to a coaching and match-funding scheme run by Creative Scotland in partnership with Crowdfunder. Her campaign, which launched on Monday 22 March 2021, will run for one month and aims to win a share of £75,000 in match funding (up to £10,000 per project).

All funds will go towards the set-up costs and equipment needed to launch the education-space in North Edinburgh. Find out more: www.blessedunrest.co.uk/print-classes
In other crowdfunding news, Paraffle Embroidery has signed their fourth charity partnership with the Scottish Beekeeper's association charity. More than 10 per cent of the company's profits are donated to various charities with over £7,000 donated since June 2020. The company will now donate a fixed sum from the sale of every bee kit sold on their website. Donations range from £10 to £14.
Included in the Bee kits are some gifts from the Scottish Beekeepers' Association charity such as a packet of bee friendly wildflower seeds and a bee charm.
Founded by Sammy Bishop in 2016 while she was studying for a PhD in Edinburgh, Paraffle Embroidery creates unique paisley-based designs, and sells kits containing all of the materials required to embroider the design. Previous charity partnerships include Steps to Hope, Link Education Scotland, and Inti Wara Yassi.
Learn more about craft this month:
Read
Watch
Conversations with creators: Helen Miles, mosaicist by Cro+Kow
---
Share your news with Craft Scotland. Email a press release and quality photography to hello@craftscotland.org.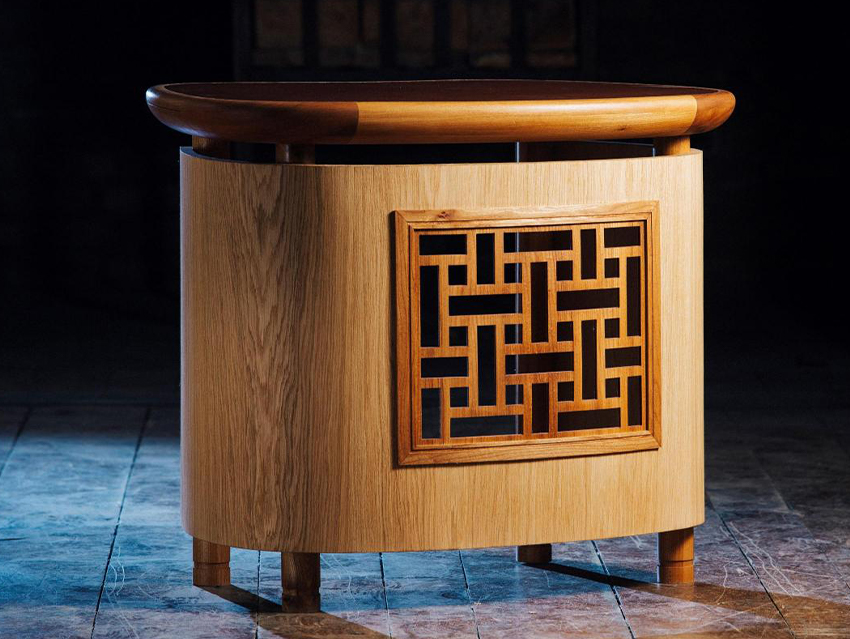 Transparent