With a special focus on Scotland's creativity, the third edition of London Craft Week is nearly here. You can find the very best of creativity and craftsmanship in the UK capital this Wednesday 3 to Sunday 7 May.
You can discover a curated programme of over 230 events from global brands and makers. Covering over 55 disciplines, this celebration of craft fuses making with design, fashion, art, luxury, food, culture and shopping. Scottish craft is world-renowned and running throughout London Craft Week there are a number of exciting workshops, talks and demonstrations featuring designers/makers from Scotland.
Here's our round-up of exciting Scottish designers/makers' events to delight and inspire you at London Craft Week 2017.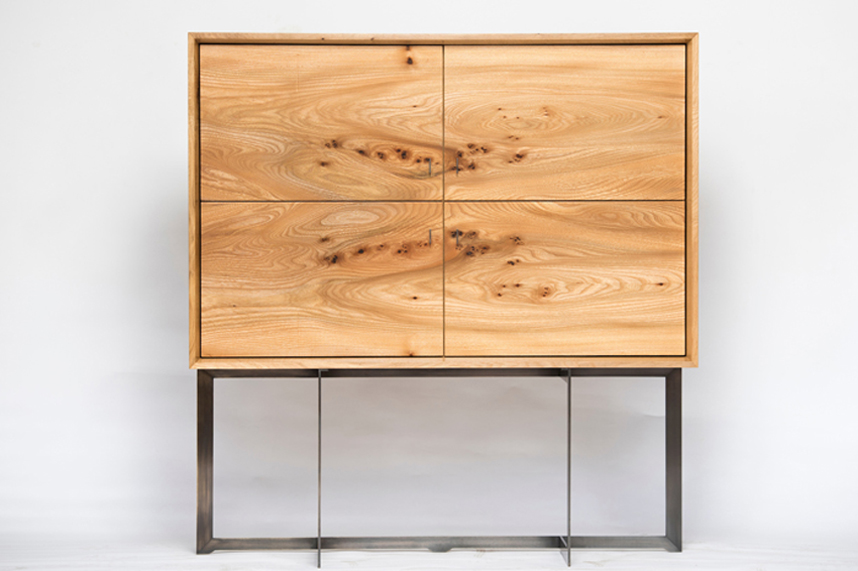 Method Studio
Event / 10am – 5pm / Wednesday 3 to Sunday 7 May / Free Event / Talk Ticketed
6 Astwood Mews, South Kensington, London SW7 4DE
Architects of objects, Method Studio (Linlithgow) inhabit the world of design, artisan craft and experience. You can meet the husband and wife team behind Method Studio during their residency at the enigmatic headquarters of Morgan cars. Come along and hear cabinet maker Callum Robinson and architect Marisa Giannasi shed light on their bespoke process and demonstrate woodcarving with master carver David Robinson. They will be exhibiting alongside another husband and wife team, Craig and Rebecca Struthers the luxury watchmakers behind Struthers London. Their opening event will be supported by Scottish brands, Botanist Gin and Williams Brothers Brewing.
"London Craft Week opens the door to the work and personalities of an incredibly diverse range of astounding craftspeople - the great tragedy is that in being involved, we don't get to go and see all of the wonderful events!"
Marisa Giannasi, Method Studio
Craft Scotland at The Caledonian Club
Event / 11am-1pm / Thursday 4 May / Free * Drop-in
The Caledonian Club, 9 Halkin St, Belgravia, London SW1X 7DR
Sneak an insider's look at makers' practices with Craft Scotland's event at The Caledonian Club during London Craft Week. Come along and learn more about designer/maker Jennifer Gray's (Edinburgh) design process and the range of techniques behind her contemporary pieces. Watch as she reveals the modelling, moulding and making processes she uses to make her Surface Tiles and Condiments Sets. She will demonstrate the methods she has developed to mimic stone surfaces through mixing pigments into jesmonite.
You can also hear from award-winning designer Angus Ross (Aberfeldy), he will guide you through the process behind his popular Unstable Stool. Angus has been at the forefront of British craft furniture for over twenty years. He creates exquisitely handcrafted furniture using sustainably-managed Scottish wood, from the ancient woodland he co-owns. Angus carefully selects, fells and mills only a few trees each year. This wood is used green for steam-bending, Angus is an acknowledged master of the traditional technique Scottish skill. He'll guide you through all the stages of his material oak, demonstrating the techniques involved. Craft Scotland is thrilled to host this exciting event in partnership with The Caledonian Club.
"I would hope [the London Craft Week audience] will gain insight into the processes involved in using native trees for woodwork. I also hope they would understand my passion and ultimately the satisfaction to be gained from working creatively with your hands."
Angus Ross, ANGUS ROSS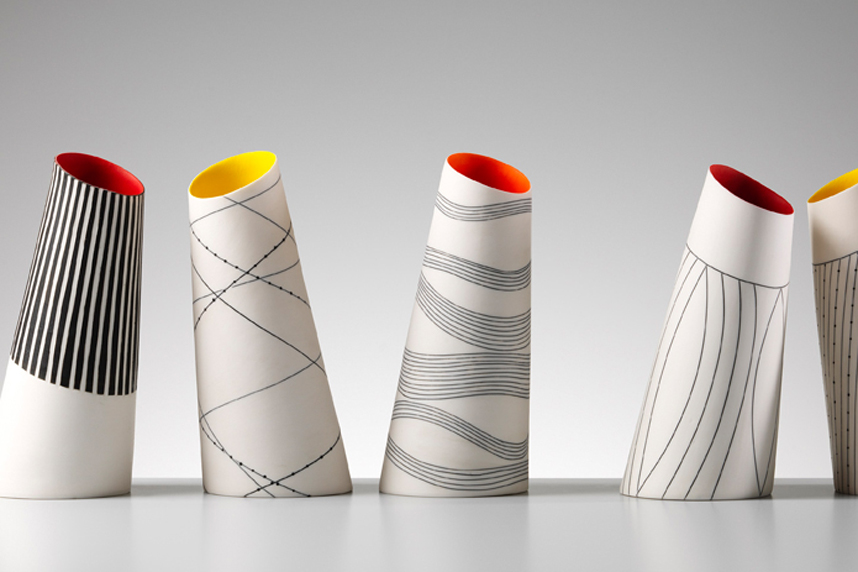 Image Credit: Shannon Tofts
Event / 10am – 5pm / Wednesday 3 to Sunday 7 May / Free
jaggedart, 28 A Devonshire Street, London W1G 6PS
For London Craft Week, ceramicist Lara Scobie (Edinburgh) will have work featured in jaggedart's group exhibition entitled A Cabinet of Curiosities. In the past, cabinets of curiosities were encyclopedic collections of objects - the forerunner of museum collections. The cabinet of curiosity was seen as a microcosm, a theatre of the world and was often a wonderfully eclectic range of objects. jaggedart will display its own cabinet of curiosities, a celebration of works in porcelain, wood, willow, grasses, stone and paper that evidence unique creative and making processes.
Lara's ceramic vessels stand tall, tilted or oblique. The theme of balance is constant, significantly underlining her work in which ideas of dynamic interplay between form and surface. By integrating drawing, surface mark making and volume, Lara plays with the balance of space and pattern alongside hue and texture on both the decorated and void surface areas. For her, it is the balance between composition and form, absence and presence that offers some of the most exciting opportunities for expressing her creative voice.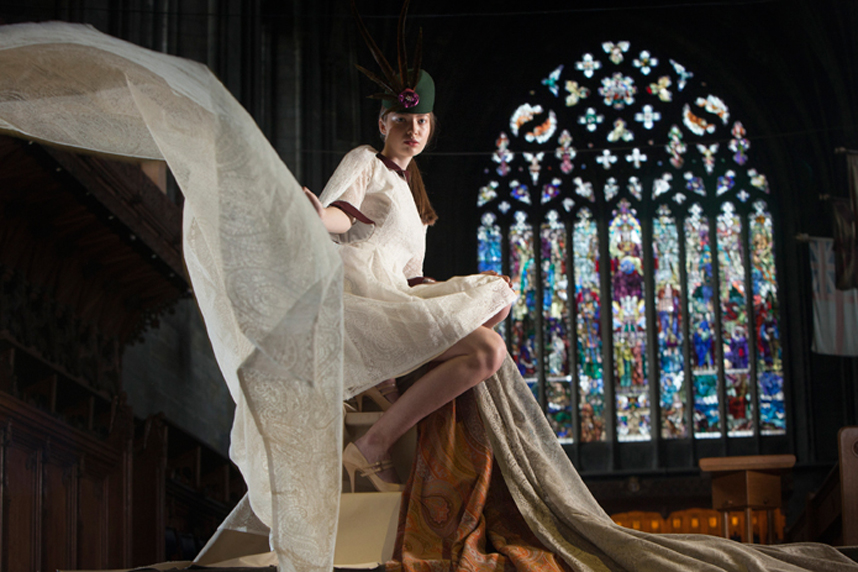 Events / Various Times / Wednesday 3 to Sunday 7 May / Various Tickets
Various Locations
Paisley made textiles and textiles made Paisley. Once the centre of the thread industry, Paisley now aims to reconnect with its rich heritage through a bid for UK City of Culture 2021. As part of that process, PaisleyMake was born. PaisleyMake is a gathering of artisans and makers who come together to share their stories and rekindle the entrepreneurial spirit that made the town famous.
PaisleyMake at London Craft Week continues the town's journey as it reconnects with makers and creative industries through the Paisley pattern. Events include an evening reception within Dover House and during Bentley's celebration of luggage-making skills artisan Charles Laurie London will be hosting a leather and hand-stitch demonstration showcasing the finest Paisley leather from Scottish Leather Group. PaisleyMake will also host a series of origami and pattern workshops within the G . F Smith space on Eastcastle Street. This will coincide with PaisleyMake's audiovisual installation exploring ancient Paisley shawls alongside new work from designer/makers Siobhan Mackenzie, Mairi McDonald and new emerging makers from InCube Renfrewshire.
"London Craft Week provides tremendous exposure for independent Scottish brands and businesses. To be listed alongside luxury names in the industry is just phenomenal. Our presence provides an accessible and immersive Scottish experience of our growing craft culture."
Shauna McGregor, PaisleyMake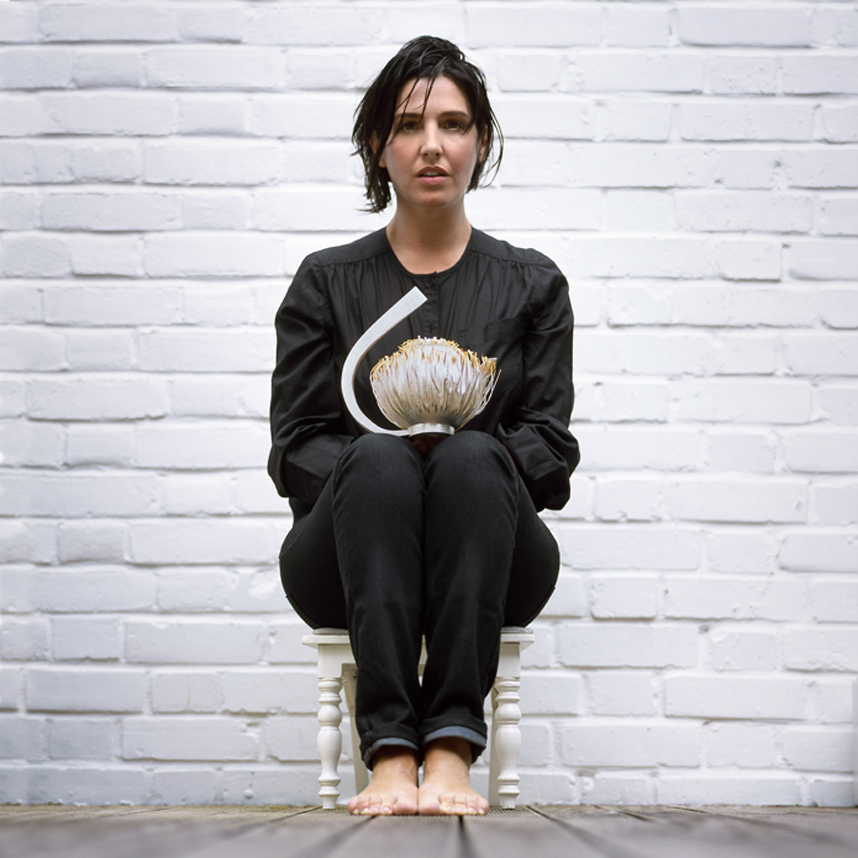 Event / 10am – 5pm / Wednesday 3 to Sunday 7 May / Free
The Goldsmiths' Centre, 42 Britton Street, London EC1M 5AD
Enjoying "a drink with a close friend" is the delightful theme for Silver of the Stars. The Incorporation of Goldsmiths of the City of Edinburgh have paired up talented Scottish craftsmen to create ten unique drinking vessels in collaboration with celebrities - including Sean Connery, Ewan McGregor, Alexander McQueen, Robbie Coltrane and Sharleen Spiteri. For the past 10 years, Silver of the Stars has been promoting contemporary Scottish silversmithing around the world by showing this ancient artisan tradition in an innovative way. Silver of the Stars is part of Inspired 2017 a selling exhibition that promotes a unique and diverse range of contemporary silver and bespoke furniture made in the UK by both established and new designers.
"Exhibiting as part of London Craft Week gives us the opportunity to tell the story of Scottish silversmithing to a new and focused audience, through imaginative design and exquisite craftsmanship, in the context of an exciting and well-marketed week of events."
Mary Michel, Director, Incorporation of Goldsmiths of the City of Edinburgh
www.incorporationofgoldsmiths.org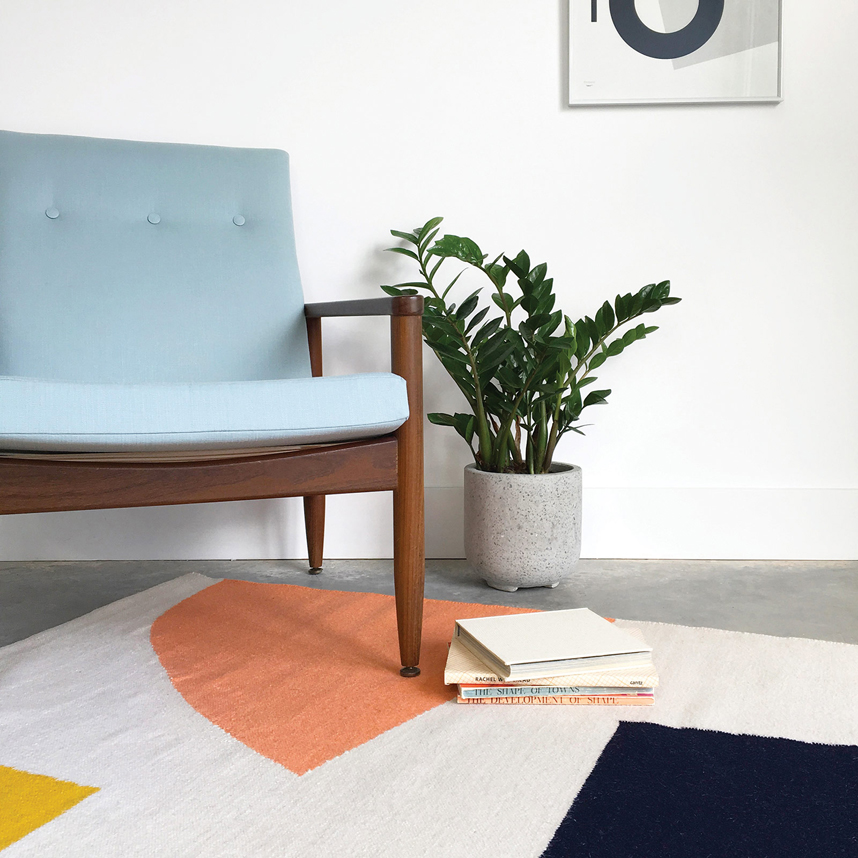 Tom Pigeon
Event / 10.30am – 5pm / Wednesday 3 to Sunday 7 May / Free
Republic of Fritz Hansen, 13-14 Margaret St, Fitzrovia, London W1W 8RN
Fife-based design studio Tom Pigeon will showcase their new Shipwreck collection in an exciting window display at the London showroom of the Republic of Fritz Hansen, an international design brand. Tom Pigeon's work is inspired by the flotsam and jetsam washed up on our local beaches. By the colours, shapes and rhythms created by driftwood, salt washed plastic, rope and nets. The collection arose last year when Tom Pigeon created a triptych of abstract screen prints for London Design Festival.
Tom Pigeon have taken these prints as a catalyst to develop new work across a variety of materials and production methods, exploring the boundaries between craft, design and manufacture. This Shipwreck collection includes a kilim rug handwoven in India, a range of foiled stationery, a linen wall hanging and a sculptural mobile.
Tom Pigeon are also hosting an "in conversation" event at the Republic of Fritz Hansen on the evening of Wednesday 3 May. The panel will discuss the crossover in boundaries between craft, design and manufacture in contemporary practice. Chaired by award-winning design writer, Katie Treggiden, the panel includes Tom Pigeon's creative director Kirsty Thomas, wood craftsman Sebastien Cox, Floorstory's Simon Goff and designer/academic Jane Norris
"I think London Craft Week gives designers from across the world the opportunity to showcase their work to a wide audience within a carefully curated environment. As a designer working in Scotland I feel it is an important event to highlight the diversity of practice which occurs in the Scottish creative industries and allows us to present our work on an international stage."
Kirsty Thomas, Tom Pigeon
Discover more…
And if all those Scottish designer/maker events weren't enough to make you head to the big smoke. There's even more events featuring prestigious Scottish brands including Making a Mackintosh, Bamford's Scottish Knitwear showcase, and an exciting panel debate about the new trends in menswear over at Kestin Hare's London boutique.
You can follow London Craft Week on social media with the hashtag #LCW2017 on Twitter, Facebook and Instagram.
London Craft Week: Scottish Edition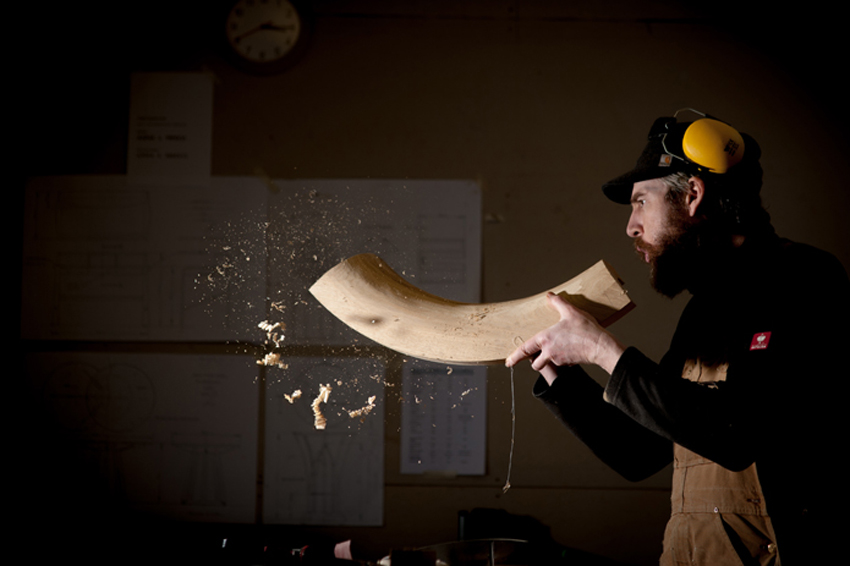 Transparent