Finding handcrafted pieces has become easier than ever before and there is now an abundance of beautiful craft available right at our fingertips. These carefully chosen objects then take on a unique place in our lives, whether they become part of our signature style or a finishing touch within our homes. Others are passed on as thoughtful gifts and become a great story to share. Here, we delve into the reasons we choose to discover, own and gift craft.
As the national development agency for craft, Craft Scotland is constantly striving to promote the appreciation of craft and ultimately its importance in our daily lives. Our Craft Marketplace brings together a carefully curated selection of the best in contemporary, design-led craft sold directly from makers' studios.
---
Craft is unique
There is always something particularly satisfying in stumbling upon that unique piece which personally speaks to you. Whether it is a cup whose shape feels particularly pleasing in your hand or a striking printed cushion that you can immediately visualise in your home. Craft items are more distinctive and meaningful than anything that can be found on the high street as they illustrate a unique vision translated by the maker, which is then taken and reshaped by you.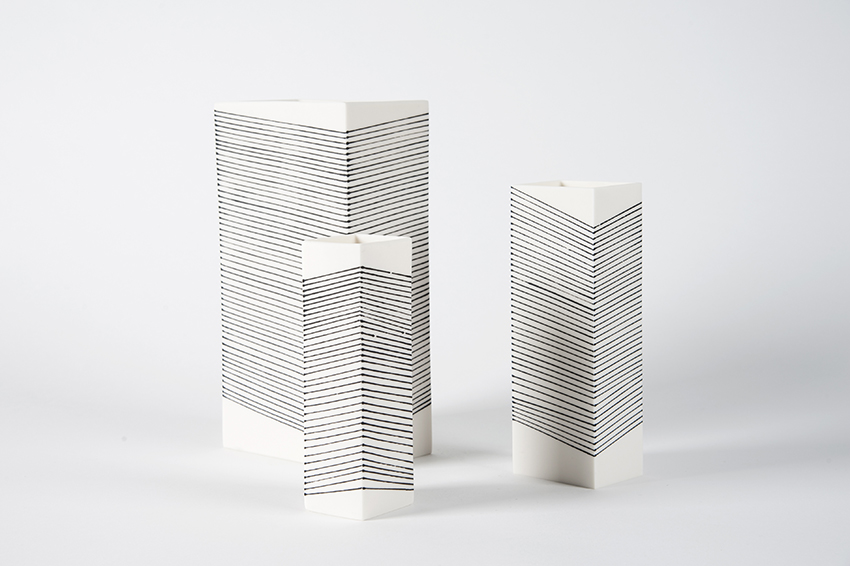 Square Vase by Myer Halliday / Photography by Greenshoots
Take for instance, Myer Haliday's ceramics, where his ongoing love for abstract mark-making and quality of line is demonstrated in each of his pieces. Often with craft, you'll find for some unknown reason you are automatically drawn to that individual vase, bowl or cup whose intricate design resonates. Beautiful variations can be found within each design that often comes around as a natural result of the making process. Hannah Grace Ryan of HGR Jewellery is based in Glasgow and specialises in an ancient goldsmith technique of granulation to create intricate yet wearable designs. Remarkable surface patterns are created out of tiny gold or silver granules with no two pieces ever exactly the same, meaning whichever one you choose, it is completely individual to you.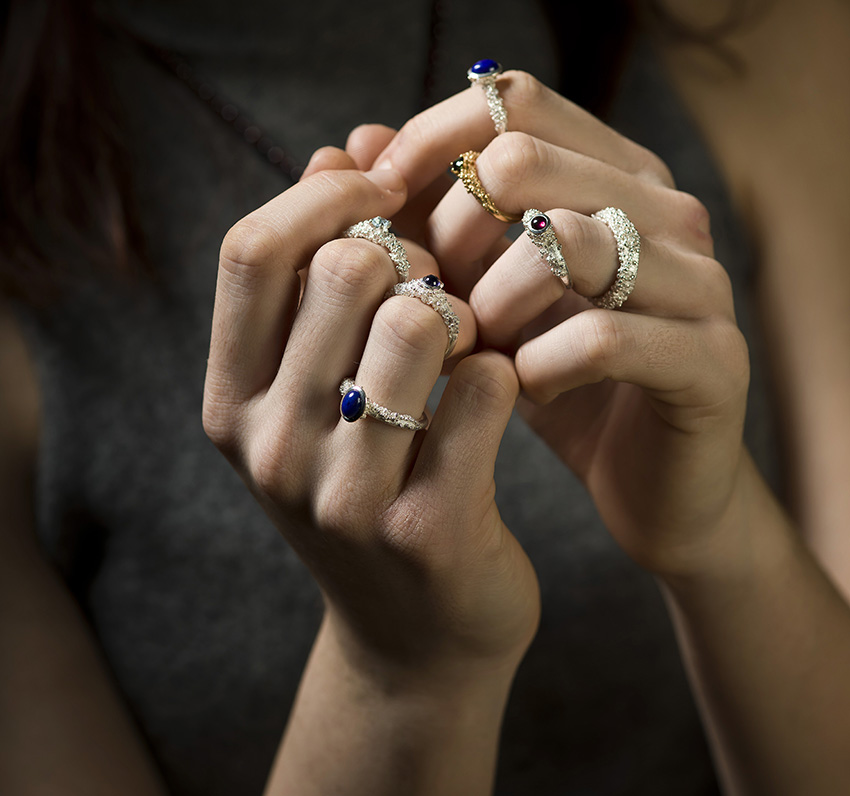 Venus Ring & Cybele Ring by HGR Jewellery (pictured with The Grandeur That Was... collection) / Photography by Alasdair Watson
Craft is authentic
It is easy to become transfixed in searching for those objects that celebrate the craftsmanship of the maker and the mastery of their chosen materials. You immerse yourself in the story of the craft and can connect the origin of a piece to the skills and creativity of the individual maker. Ceramic artist Gavin Burnett uses a traditional glass cutting technique on his porcelain forms, so with each of his kitchenware pieces, you can see the intuitive mark making that has been individually carved in his Fife studio. With craft you can see who created it and fully appreciate the care and attention that has been given.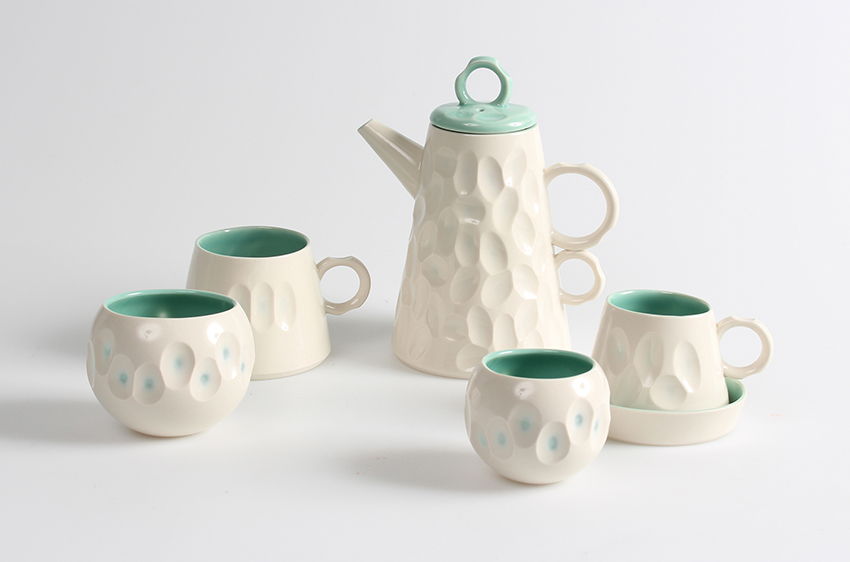 Tableware by Gavin Burnett / Photography by maker
Owning a piece of craft goes beyond simply having a beautifully designed accessory, it lets you collect hidden stories to share. Each of Niki Fulton's luxurious silk twill ties is accompanied by the story behind the print. These stories let you discover her unique source of inspiration, whether it be from the landscapes around her or a particular verse of poetry, giving you a connection and even a talking point to what was at first just a striking silk tie.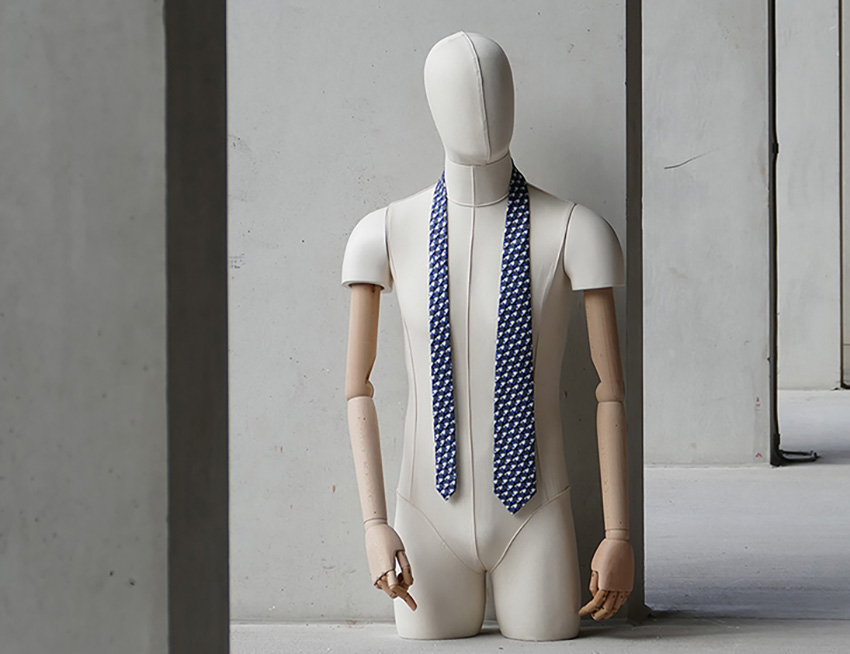 Eclipse Tie by Niki Fulton / Photography by maker
Craft is ethical
Makers are often at the forefront of sustainability and by supporting their practice you can in a small way influence positive change. Many, such as furniture and homeware workshop HAME, are maintaining a practice that considers ethical and environmental issues by making use of cutting-edge technology. HAME utilised the accuracy of Computer Numerical Control (CNC) manufacturing to create their zero waste Lambda range. CNC manufacturing uses computer technology to allow for extremely high levels of accuracy and combined with innovative design, every inch of the material can be used, minimising waste.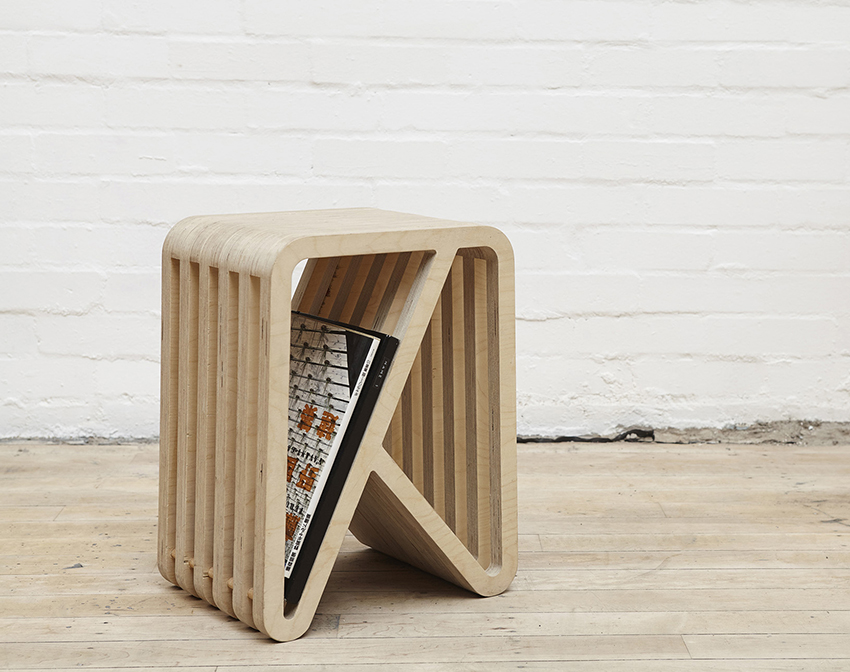 Lambda Stool by HAME / Photography by Matthew Beech
Heather Shields uses 100% lambswool to create fashion and home accessories which are not only soft and durable but made from a natural fibre that does not contribute to the microplastic crisis. You, therefore, don't need to compromise on ethical issues and can still own quality, design-led objects that are made to last.
Craft supports
Every purchase of craft from an independent maker directly supports them in sustaining their creative practice. You are also giving significance to the craft skills themselves and the meticulous design and creativity that has been given by the maker. Joanne Thompson takes ancient chain maille patterns and brings these forward into contemporary jewellery design to handcraft extraordinary three-dimensional necklaces. Each circle is formed, soldered and finished by Joanne in her Edinburgh studio. By appreciating and enjoying craft you can encourage a thriving creative community that continues to keep Scotland's craft at the forefront of innovation.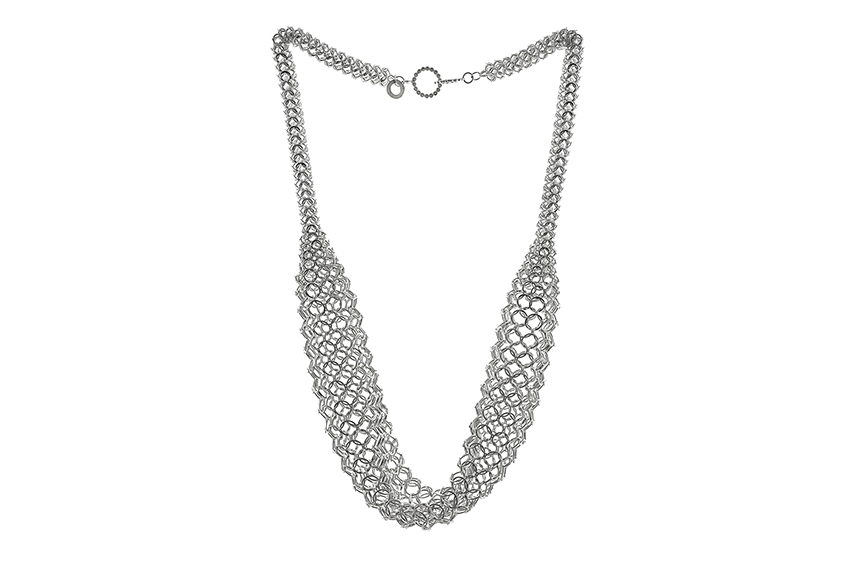 Leys Draping Chain Necklace by Joanne Thompson / Photography by Paul Gray
---
With everything from fashion accessories to interiors, design-led pieces and their hidden stories are now available for you to discover.
You can find every craft item mentioned in this post on the Craft Marketplace, just click the links to shop.