Morag Macpherson / Photography by Colin Hattersley
Delve behind the scenes of your favourite makers' work this May, all the while enjoying the beautiful countryside of Dumfries & Galloway, with Spring Fling. One of the most popular open studio events in Scotland, this event is a great opportunity for craft aficionados to meet the region's makers.
Organised by Upland, Spring Fling will run from Saturday 25 - Monday 27 May 2019 with 94 makers, visual artists and designers welcoming thousands of visitors into their studios.
Joanna Macaulay, Events and Exhibitions Manager for Upland touches on why Spring Fling has become such a popular and an integral part of Scotland's art and craft scene:
"...it's a chance to meet some remarkable people, visit some extraordinary homes and studios and explore one of the most beautiful parts of Scotland. This year Spring Fling will be more family friendly than ever and we will also be running a whole series of classes and workshops either side of the event for those who would like to learn from our artists."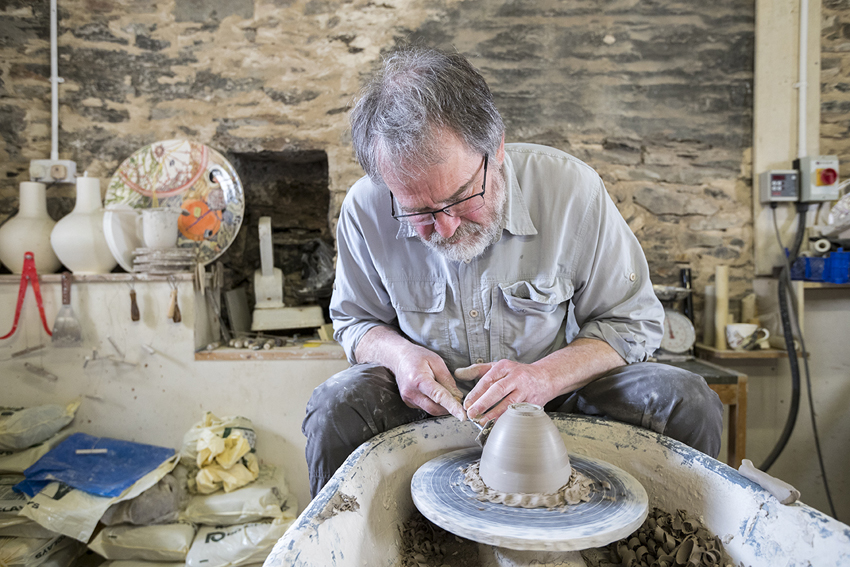 Peter Wareing / Photography by Colin Hattersley
Many exhibitors are well known at home and abroad such as glassmaker Amanda Simmons and slipware makers Fitch and McAndrew from Corsock, award-winning wildlife artist Lisa Hooper, of Port William, as well as Kirkcudbright textile designer Morag Macpherson and willow weaver Lizzie Farey.
A major strength continues to be in jewellery where, again, the variety is impressive. Kaz Robertson works in resin, creating colourful pieces some of which are reversible while others have magnets built in. This contrasts vividly with Lisa Rothwell-Young's emphasis on traditional techniques.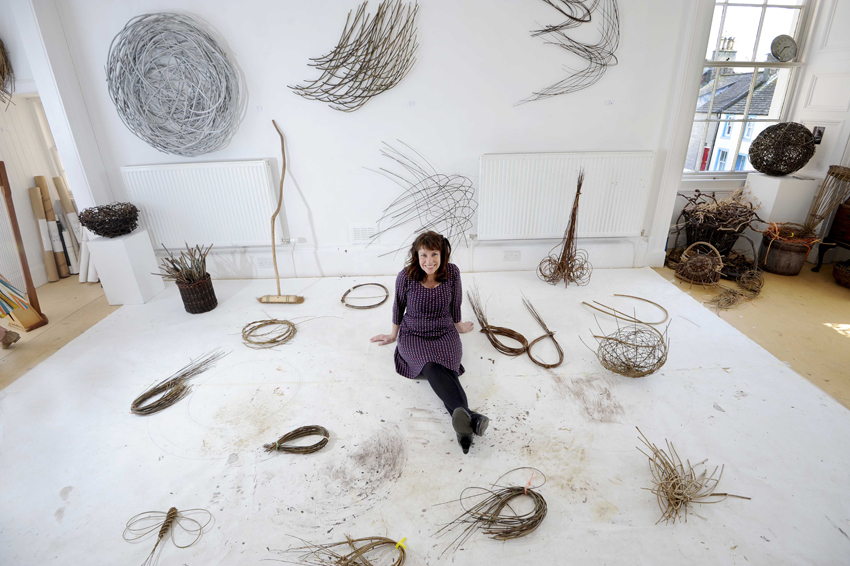 Lizzie Farey / Photography by Colin Hattersley
This year willow is well represented by Lizzie Farey. Lizzie's intricate structures capture a still moment, a distillation and order; calm after a storm. Intimate forms provide a hint of the process of creation. We can see and even feel points of tension in the work. Our eye follows the artist's hand and the choices made in twisting and turning this flexible medium. Born in Singapore, for the last 30 years Farey has been based in rural Galloway, in Scotland's South West. The rural setting of home and studio are her guiding inspiration, her sensitivity with wood revealing an interaction with nature that is deeply personal. Farey grows much of her own pallet of artist's materials, planting, tending and harvesting a range of willow which is grown for both texture and colour.
There will also be Jennifer Hastie (mixed media) and Hannah Spicer (ceramics) who are benefiting from Upland's New Graduates Scheme to support people during the transition from studenthood to career.
Spring Fling also makes space each year for artists and makers from neighbouring regions – including Cumbria, Northern Ireland, Ayrshire and the Borders. They also run a Springbacks programme with artists and makers who have connections with the region but who are based elsewhere. For 2019 there will be mixed media artist Kate Mink who now lives in California.
A pop-up exhibition is planned from Friday 5 to Saturday 13 April 2019 at The Oven in Dumfries to give a foretaste of all that's on offer. An exciting and inspiring public artwork, called the WaterOrgan, will quite literally be launched as part of the Spring Fling weekend.
For more information see www.spring-fling.co.uk.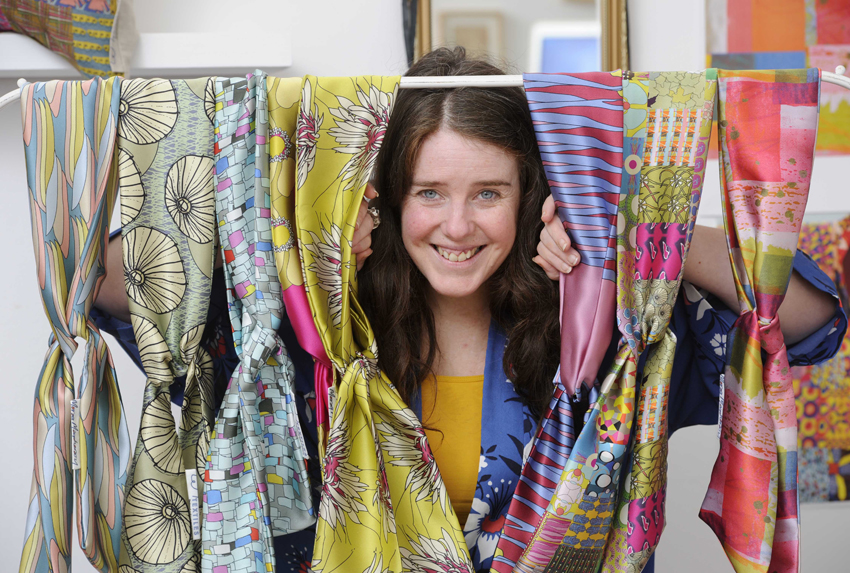 Transparent