Celebrate exciting news for the Scottish contemporary craft sector including new appointments and prestigious award recipients. Also this month, how to feel more hopeful as a maker through climate action and new developments at a must-see craft destination in the Scottish Borders.
Read on with April's The Craft Edit.
---
Dr Stacey Hunter newly appointed to helm UNESCO City's Design-focused Festival
UNESCO City of Design Dundee announces the appointment of the next curator of the Dundee Design Festival. Local Heroes founder and DJCAD alumna, Dr Stacey Hunter brings over 15 years of experience as a design curator and promoting contemporary Scottish design and craft to international audiences.
The Dundee Design Festival 2024 will celebrate Dundee's 10th anniversary of UNESCO City of Design designation. Working with local and international partners it will present an ambitious and optimistic programme of design-centred exhibitions, events and projects across the city
2024 will be the festival's fifth edition showcasing the work of local and national designers and raising the profile of contemporary design in Scotland.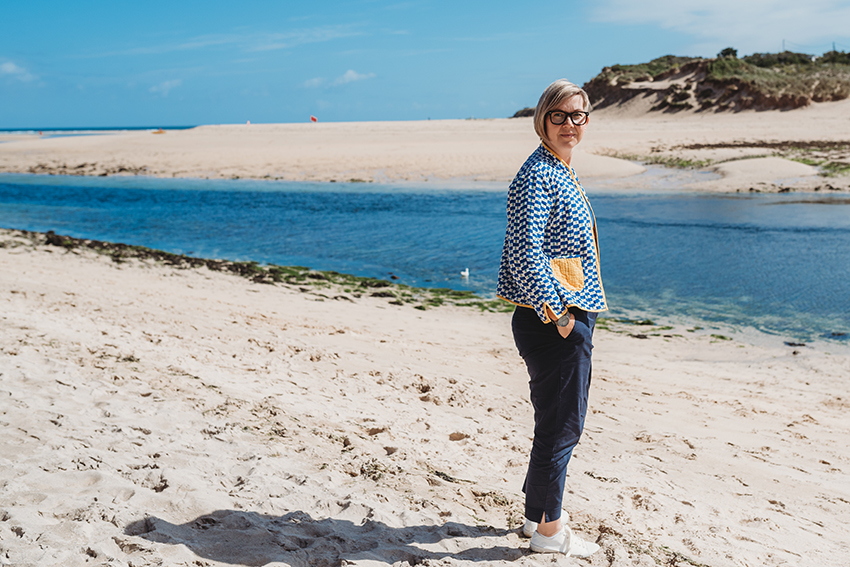 Image courtesy of Katie Treggiden
Makers Cultivate Hope before Earth Day
Ahead of Earth Day, Katie Treggiden wants to help 100 makers reconnect with their optimism. Earth Day is an annual event on April 22 to demonstrate support for environmental protection. Katie is declaring April the month of defiant hope in the face of the latest IPCC Report.
Quoting a recent article in The Guardian, Katie highlights: 'Scientists have delivered a "final warning" on the climate crisis, as rising greenhouse gas emissions push the world to the brink of irrevocable damage that only swift and drastic action can avert.'
In an effort to take action and bring positivity to climate conversation Katie has made it her mission to help 100 makers reconnect with their optimism before Earth Day.
She has put together a free three-part mini-course designed to help craftspeople and makers cultivate hope in the face of the climate crisis.
Katie is a writer & speaker championing a circular approach to craft & design. She is the author of multiple craft-focused titles including 'Broken: Mending and Repair in a Throwaway World' (released May 2023 by Ludion).
With a foreword by The Repair Shop's Jay Blades, 'Broken' celebrates 25 artists, curators, menders and re-makers who have rejected the concept of fast and disposable in favour of the longevity of care and repair.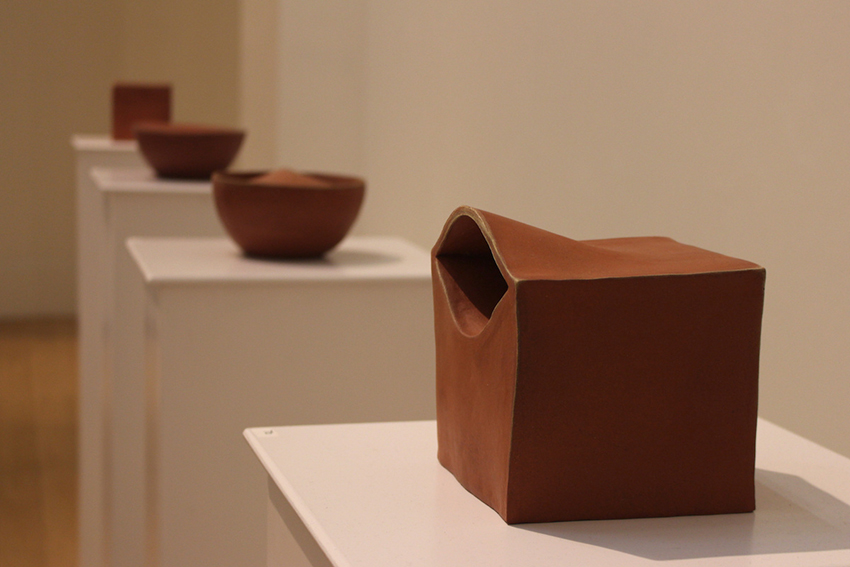 Image: Lorna Phillips / Photography courtesy of Lorna Phillips
Lorna Phillips wins Glenfiddich Residency Prize
Ceramic Artist Lorna Phillips has won the prestigious Glenfiddich Residency Prize at this year's Royal Scottish Academy (RSA) New Contemporaries exhibition, showcasing the best work from graduates shows across Scotland.
Lorna's research-based practice excavates traces of material culture and social history by journeying into the biographies of the land. Acts of collecting and re-distributing are led by an urge to discover the artist's surroundings. The material of clay provides the path into the landscape and what it holds.
Based in Edinburgh, Lorna graduated with a BA (Hons) Sculpture from Edinburgh College of Art in 2022 and won the £15,000 Glenfiddich Artist in Residence Award for a three-month residency. The award includes an exhibition opportunity at Glenfiddich, plus a work added to the Glenfiddich Collection.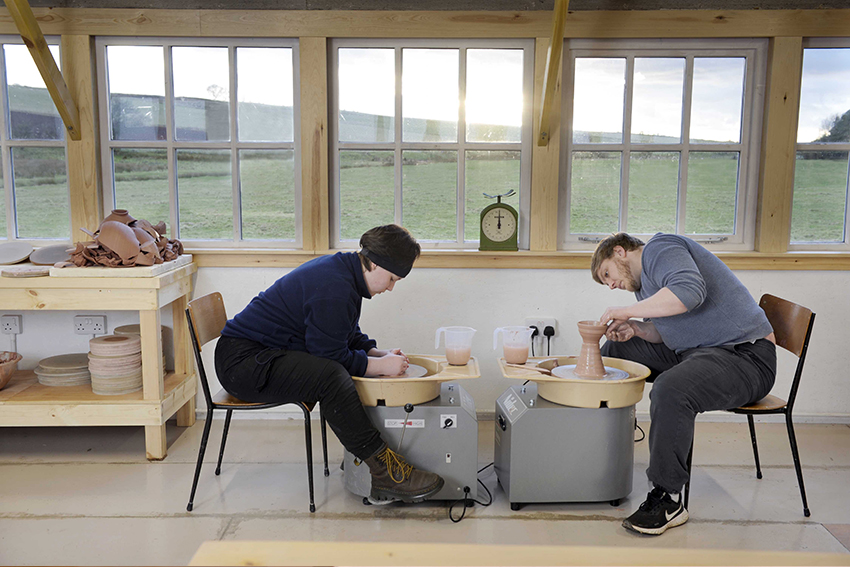 Image courtesy of RedBraes Pottery
Art & Craft take central stage at Marchmont House
Marchmont House continues to go from strength to strength after their seven-year renovation. The house is fast becoming the go-to place in the Scottish Borders for creativity, and the team are constantly developing exciting ventures to support art and craft.
Alongside the Marchmont a 'Home to Makers & Creators', their Creative Spaces initiative includes artist studios, residency retreat spaces and performance venues.
The Scottish Goldsmiths Trust in partnership with Marchmont Creative Spaces launched The Marchmont Silversmithing Workshop in March 2023, a brand new fully equipped workspace for silversmiths.
Upcoming programmes include At Home with Ceramics, enjoy a relaxed weekend learning about the art of ceramics with a practical workshop with guests Jono Smart & Emily Stephen and Frances Priest, who will share their practice. Hear from Heather Wilson and Nicholas Stenhouse of Redbraes Pottery and get involved with the afternoon ceramics workshop
This creative weekend is on now until 23rd April.
Cover image credits:
Left: Dr StaceyHunter / Photography by Eoin Carey
Right: Ray Interactive for Creative Informatics 2022 / Photography by Alix McIntosh
---
Send in your craft news!
We want to hear from you! Share your contemporary craft news for inclusion in next month's The Craft Edit.
Contact the Craft Scotland team with more information, links, images and/or a press release via email hello@craftscotland.org.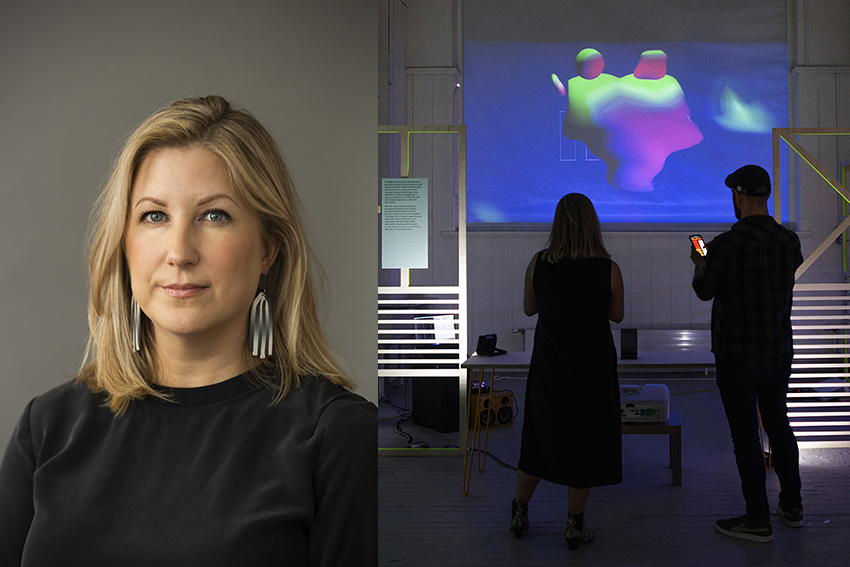 Transparent