The Craft Edit is your monthly insight into Scotland's thriving craft sector. Hear all the latest news from awards and funding, to artist residencies and special collaborations.
---
The New Craftsmen celebrates Orkney traditions
The New Craftsmen is celebrating ancient straw-working traditions on the Orkney Isles, through a ground-breaking project for London Design Festival. A collection has been formed from the expertise of straw-weavers and combined with the ingenuity and skills of expert basket makers from both England and Orkney.
Launched on Saturday 14 to Saturday 21 September and sold through an exhibition hosted in The New Craftsmen's gallery in London and online, the collection ranged between repeatable, functional products including furniture, lighting and baskets, as well as one-off artworks.
The New Craftsmen has created this collection to maintain Orkney's unique discipline of straw-making, attracting new talent and existing practitioners to build a skill-sharing community that enables straw-based design and production to thrive. The initiative was launched with a series of workshops which took place during the exhibition.
Since 2012, resident Orkney furniture maker, Kevin Gauld has been fulfilling demand for the Brodgar chair and bench – a collaboration with furniture designer-maker Gareth Neal initiated by The New Craftsmen. With this global demand building year-on-year, The New Craftsmen wish to develop a stronger network of straw-working and production, to encourage and sustain future growth.
With straw-working new to the Heritage Crafts Red List for 2019, The New Craftsmen has forged this project to raise awareness of the endangered craft and protect this cultural asset. As champions of craft and its makers, The New Craftsmen is an organisation that aims to redefine the value of craft around the world and create bright futures for makers.
Creative Scotland's latest funding for craft sector

Creative Scotland has awarded two makers and one craft organisation Open Project Funding.
Visual artist Fanny Wickström received £1,150 of Open Project Funding to support Brain Sculptor, a solo exhibition showcasing a series of mixed media sculptures and ceramics. The sculptural work invites the audience to examine the notion of labour from a post-work perspective. The exhibition will be held at Glasgow Project Room in February 2020.
The Edinburgh Open Workshop, which received £2,115, will put the funding towards their consultation with Building Bloqs in London. Edinburgh Open Workshop is a not-for-profit venture that offers membership based Pay-As-You-Go workshop facilities and maker space. The consultation aims to allow Edinburgh Open Workshop to gain a deeper insight into the workings of a thriving makerspace and ideas for the development of their model.
£4,450 of funding will enable jewellery maker Rebecca Wilson to attend and participate in the art jewellery fair Sieraad International Exhibition in Amsterdam in November 2019. Rebecca creates jewellery and sculptural wearables which draw inspiration from the confectionary industry.
Creative Scotland's Open Project Fund is available to a range of organisations and individuals working across Scotland in the arts, screen and creative industries. Recipients can be awarded between £1,000 to £100,000 (or up to £150,000 by exception) to develop their projects.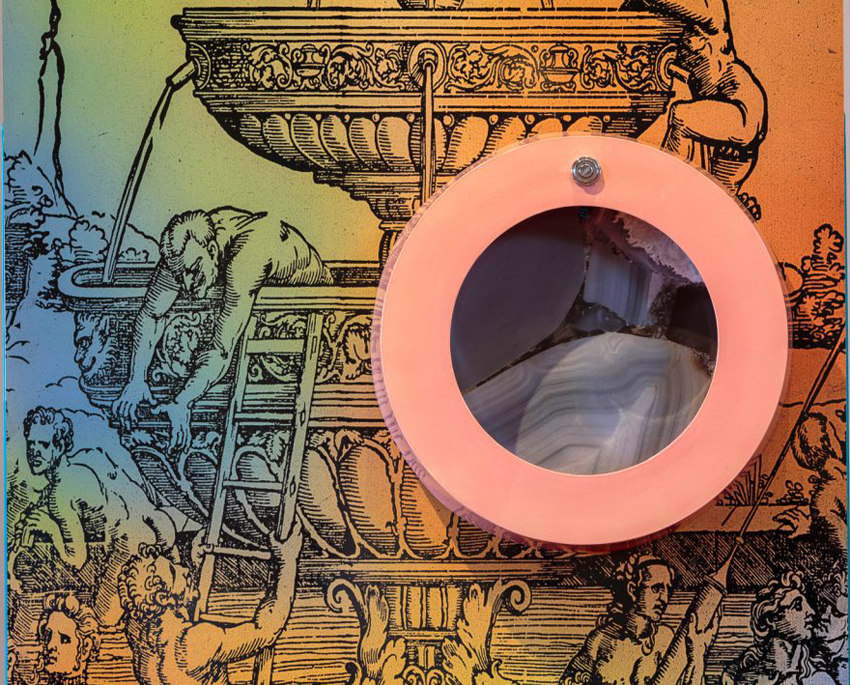 Image: Drinking fountain by Laura Aldridge and James Rigler / Image by Design Exhibition Scotland
Design Exhibition Scotland updates the drinking fountain

Earlier this year, Design Exhibition Scotland (DES) presented its second annual showcase of contemporary design, focusing on functional objects such as tables and chairs. The showcase, held at the Goldsmith Hall in Edinburgh, brought together 33 designers and makers, all of whom explore materials and process, form and function.
Most importantly was the unveiling of prototype drinking fountains for the modern age. Last year, Design Exhibition Scotland invited makers Tania Kovats, Laura Aldridge and James Rigler to design drinking fountains for the 21st Century. The resulting fountains were on show at the annual showcase in June and visitors could interact with the fountains.

DES Debates are an annual celebration of conversation, discourse and discussion. Bringing together contemporary designers, enquiring minds and a wide public audience, DES Debates offer rousing words on timely issues. The DES Debates, which took place at the showcase, focused on design in the public realm, contemporary Dutch design and design and production. Listen online at DES' website.
Design Exhibition Scotland makes visible the energetic brilliance of designers and artists working across Scotland today.

Exciting announcement for Scotland's creative industries
Culture Secretary Fiona Hyslop has announced her vision for the country's creative industries whilst visiting cultural and creative collaborations between Japan and Scotland.

The Scottish Government's Creative Industries Policy Statement has been published to establish priorities for growing the sector. The plan follows the latest Scottish Government analysis which shows that the creative industries support around £9 billion of activity within the wider Scottish economy, contributing £5.5 billion to Scotland's Gross Domestic Product (GDP).

During her visit to Japan earlier this month, the Cabinet Secretary witnessed the international impact of cultural and creative collaborations. It has been announced the Tokyo Metropolitan Symphony Orchestra will debut at Edinburgh International Festival 2020, as well as news of £50,000 of funding from the Scottish Government to support the BBC Scottish Symphony Orchestra at Proms Japan later this month.
Irene Kernan, Director of Craft Scotland, which has been showcasing handmade craft from Scotland in Japan during the Rugby World Cup, said: "The policy statement supports our goal of nurturing talent and enabling makers to develop sustainable craft careers."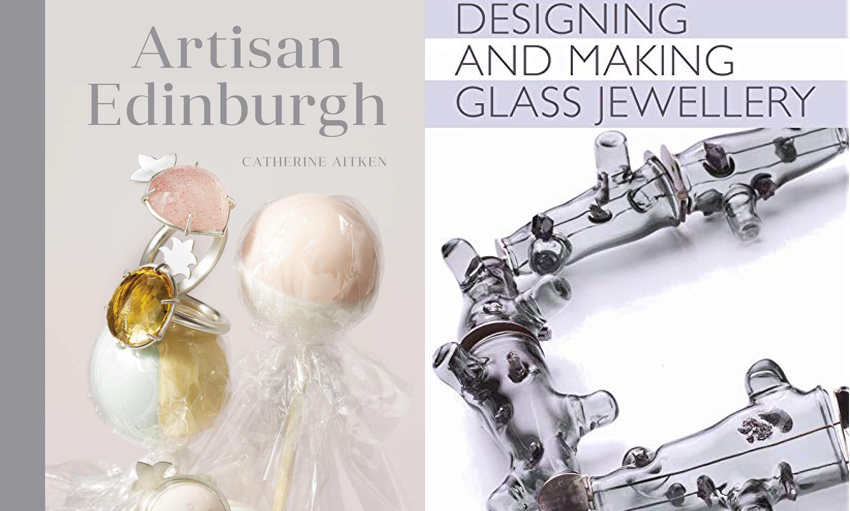 Image: (left) Artisan Edinburgh by Catherine Aitken and (right) Designing and Making Glass Jewellery by Mirka Janeckova
Edinburgh makers launch new books on craft techniques and artisan makers
Two Edinburgh-based designer/ makers have launched new books highlighting some of the techniques behind their award winning work and that of other makers.
Designer/maker Catherine Aitken has launched her new book, Artisan Edinburgh. Delving into the work of some of the city's finest makers, Artisan Edinburgh is the culmination of interviews and studio visits, giving a unique insight into the makers' individual workspaces and the inspirations behind their craft.
As part of the book launch for Artisan Edinburgh on Friday 26 September 2019, a special exhibition showcased work from the participating makers at Coburg House Art Studios .
Catherine Aitken is an accessories brand working with heritage cloths of Scotland and intuitive design to create contemporary accessories for the modern urban adventurer.
Artisan Edinburgh is available to purchase on Amazon.
Mirka Janeckova's latest book, Designing and Making Glass Jewellery introduces different techniques of working with glass for jewellery and provides a guide on how to decide which is the most suitable approach for a jewellery design. The book explains specific properties of glass, methods of Hot and Cold forming and offers ideas on decorating glass jewellery, from painting and photography transfers to metal leaf inclusions.
Mirka is an award-winning contemporary jewellery maker based in Edinburgh, whose practice is based on interdisciplinary research across the disciplines of jewellery, metal, glass and ceramics. Her work is experimental and aims to broaden our perception of what materials could be used for.
Designing and Making Glass Jewellery is available to purchase from Crowood Press.

Cashmere Collaborative project with art students
An exciting project between Cashmere Collaborative and third-year students from across the Borders is underway.
Pupils from the third-year Art and Design classes from Galashiels Academy, Earlston High School, Jedburgh Grammar and Berwickshire High School, are competing in teams to each produce two scarves by February 2020.
Supported by Heriot Watt students who are currently studying Design for Textiles and Fashion Communication, the four teams have designed the two separate scarves; one to be given to the winner of the Best Dressed category at the Kelso Races Ladies' Day and the other to be sold in the Abbotsford House Gift Shop, in May 2020.
Langley-based Cashmere Collaborative create quality handmade knit and crochet items. The collaboration is supported by Developing Young Workforce Borders and Sinclair Duncan. Sinclair Duncan are a Galashiels-based business selecting the panel of judges to decide the overall winners and will manufacture the scarves between February and April next year.
---
Share your news with Craft Scotland. Email a press release and high-quality photography to hello@craftscotland.org.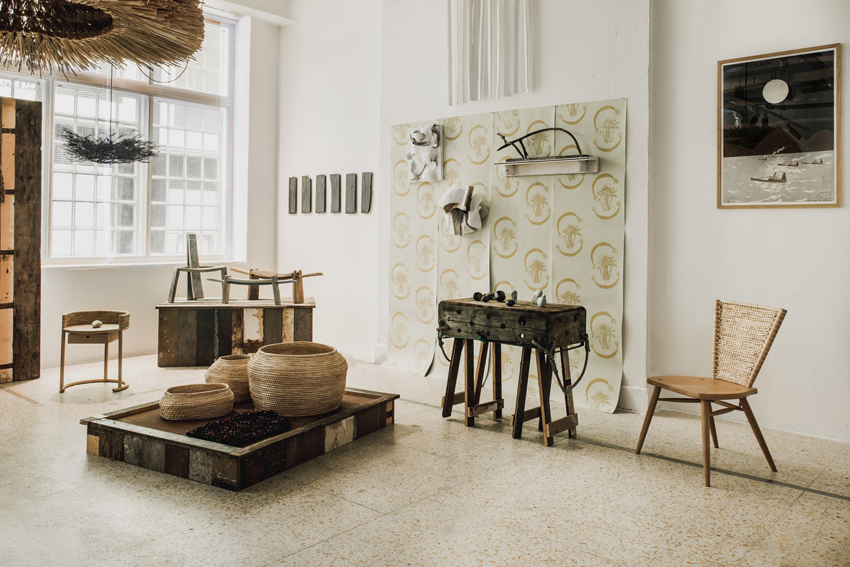 Transparent