Celebrate exciting news for the Scottish contemporary craft sector including new appointments and prestigious award recipients. Also, discover Heritage Craft's Red List of Endangered Crafts and Leonor Antunes' exhibition at the Fruitmarket Gallery.
Read on with this summer's The Craft Edit.
---
Kirsteen Stewart Joins Creative Orkney
Creative Orkney have announced the appointment of Orkney Fashion Designer Kirsteen Stewart as their new project manager.
Kirsteen's primary focus within her new role will be to support and strengthen the membership of Creative Orkney, an organisation founded in 1991 that unites traditional and contemporary craft makers across the islands.
Kirsteen's Creative Orkney post is funded by Orkney Islands Council (OIC), Highland and Islands Enterprise (HIE), and Creative Orkney as part of a three-year funding package of sector support totalling £117,000.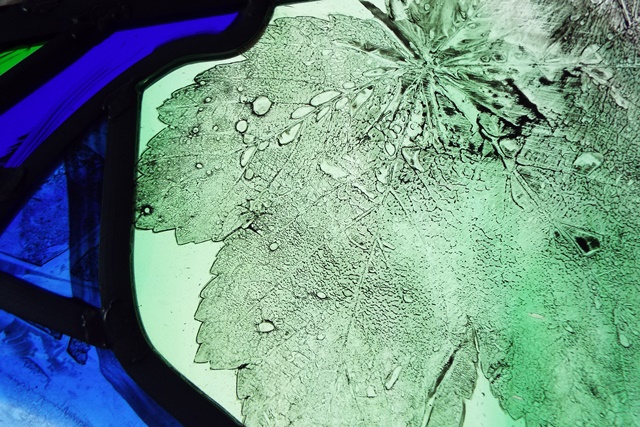 Image: Emma Burler-Cole Aitken / Photography by the artist
Heritage Craft Red List of Endangered Crafts 2023
"We know that heritage craft skills operate like an ecosystem; if we lose one part it can have devastating consequences on other parts of the system. If we allow endangered crafts to disappear then we seriously diminish the opportunities for future generations to create their own sustainable and fulfilling livelihoods and deal with the challenges of the future".– Mary Lewis, Craft Researcher.
Heritage Crafts have recently published their list of craft practices at risk of extinction in the UK. The list highlights that makers practicing traditional craft skills are facing even greater pressures including the energy crisis, rising inflation and an uncertain market post-Brexit. These factors are contributing to a difficult environment in which to continue their practice. Challenges for these crafts also include the lack of craft training routes or ways in which the sector can successfully pass on these skills.
Visit Heritage Craft website to learn more about at-risk techniques including kilt making, rush matting, silk weaving and industrial pottery.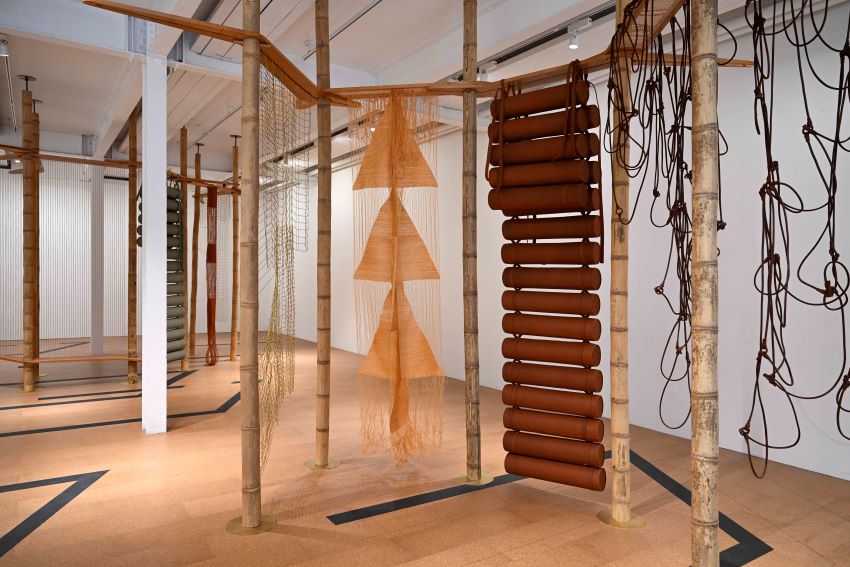 Image: Leonor Antunes the apparent length of a floor area / Photography by Neil Hanna
New Leonor Antunes Exhibition at the Fruitmarket Gallery
Leonor Antunes: the apparent length of a floor area sees Leonor's sculptural installations, which often draw on artisanal techniques and processes, undermine traditional distinctions between art, design and craft. Her layered, cumulative method allows audiences to think about sculpture in new ways.
From leatherworking to silk weaving, beading and works in clay and cork the exhibition references lesser known voices in design including rug designer Marian Pepler who collaborated with Edinburgh Weavers.
You can see Leonor Antunes 'the apparent length of a floor area' until October 2023.
Open daily 11am––6pm. 7 Days a week. Free entry.
Fruitmarket, 45 Market Street,
Edinburgh EH1 1DF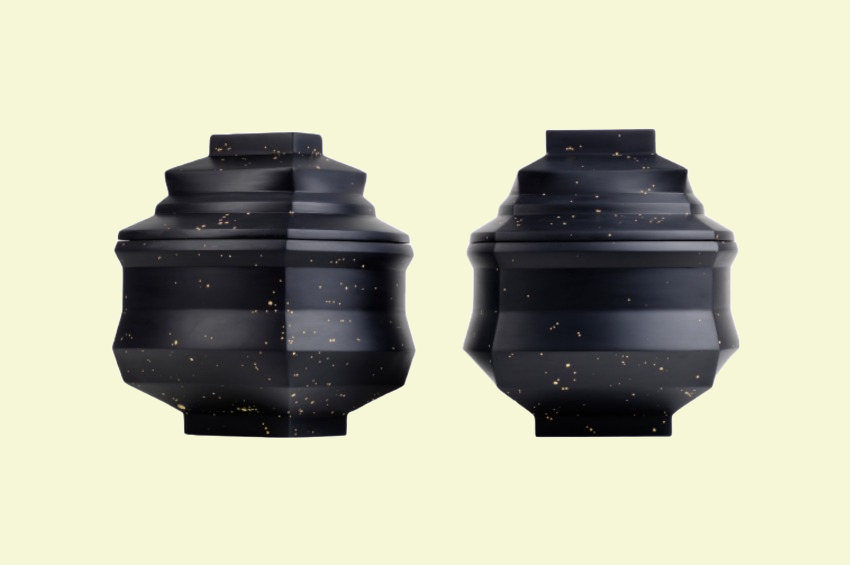 Image: Keeryong Choi / The Loewe Foundation
Choi Keeryong Finalist in Loewe Craft Prize – digital exhibition
Congratulation to UK glass artist Choi Keeryong, selected as one of thirty finalists for the 2023 Loewe Foundation Craft Prize 2023. The 30 shortlisted works encompassed a variety of mediums, such as ceramics, woodwork, textiles, furniture, paper, basketry, glass, metal, jewellery, leather and bookbinding.
Originally from Korea, Edinburgh-based maker Choi's entry 'Daam Dah 2022', an opaque glass vessel, is a fusion of Korean and British styles. He created the work to reflect on his experience moving from Korea to the UK, his nostalgia for home and to challenge the notion of cultural authenticity.
Read more about Choi's entry along with the other shortlisted makers here and visit the digital exhibition The Room, a platform created by the LOEWE foundation dedicated to showcasing works by the nominated makers.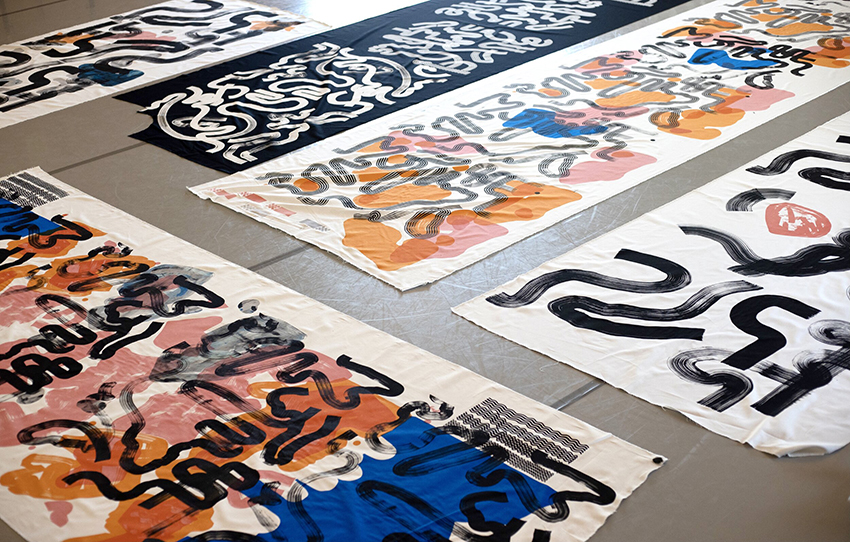 Image: Zephyr Liddell / Photography by Genevieve Reeves
Makers celebrated with The Saltire Society's 40 under 40 Awards
Textile artists Zephyr Liddell and Flora Collingwood Norris were selected for The Saltire Society inaugural '40 Under 40' list showcasing 40 talented creatives under the age of 40 from across Scotland.
The list aims to bring recognition to outstanding Scottish talents in the early-to-mid stages of their careers. Nominated by members of The Saltire Society and judged by a panel of experts in the categories of Literature and Publishing, Applied Sciences, Languages, Performing Arts and Visual Arts.
Learn more: www.saltiresociety.org.uk
Explore more Scottish contemporary craft
Read: Lifting the lid on Scotland's jewellery box from Highland gold to Elie rubies (The Scotsman, 2023)
---
Send in your craft news!
We want to hear from you! Share your contemporary craft news for inclusion in next month's The Craft Edit.
Contact the Craft Scotland team with more information, links, images and/or a press release via email hello@craftscotland.org.
The Craft Edit - Summer 2023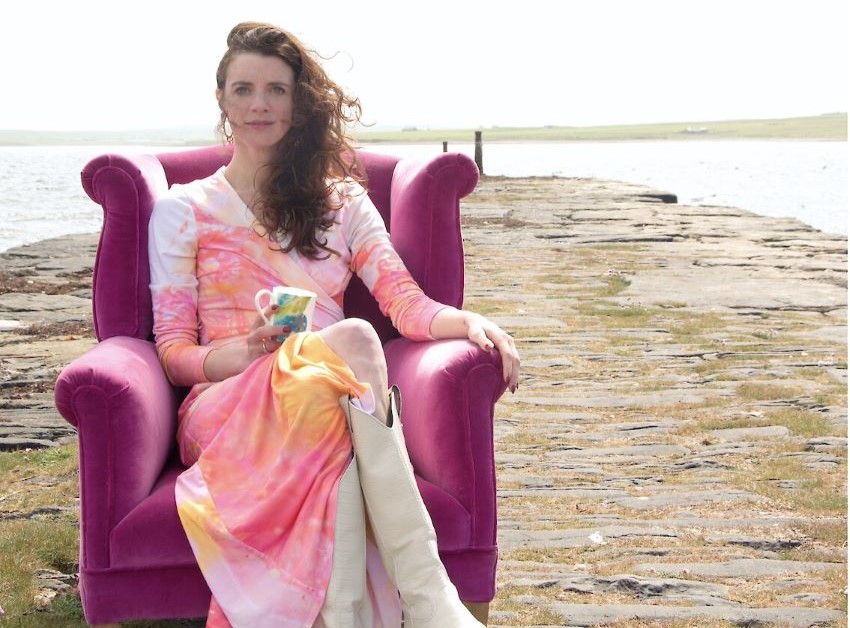 Transparent