Fife Contemporary Art & Craft (FCA&C) are proud to present The Tending of Something, the first solo exhibition by Scottish-Indian artist Jasleen Kaur, currently based in London. Part of their tenth anniversary season, this exhibition will feature a series of short films including a new commission and sculptural works exploring the artist's dual heritage. These include the busts made for the Jerwood Makers Open and the recent touch-light Cairns commissioned by the BALTIC Centre for Contemporary Art.
"I am not interested in hierarchies between art and craft or maker and artist. For me it's about the maker's intentions. To do something artfully is to give it time and care."
Jasleen in an interview with Elinor Morgan for Jerwood Visual Arts Blog.
Jasleen Kaur is not easily categorised as a craft maker since her practice now involves making through a range of media more usually identified with visual art. She is fascinated by the malleability of culture and how social histories become embedded in materials and objects. Her refashioned objects are based on instinct and resourcefulness, reflecting a hybridity of national custom and reconsidering the realities of materiality, usage and everyday routine.
Originally Jaslene studied Silversmithing and Jewellery at Glasgow School of Art in 2008, she then went on to do MA in Applied Arts at RCA in 2010. Her practice has developed in the direction of product design rather than specifically jewellery and as well as producing commissions for companies such as the British homeware brand Tala, she creates objects films, images and events which explore the public perception of objects and materials through historical and cultural connections.
Jasleen is a visiting lecturer at The Royal College of Art and devises workshops and programmes for the Victoria & Albert Museum, Crafts Council, Art on the Underground and Sorrell Foundation. She exhibits worldwide and was awarded the Jerwood Makers Open in 2015. She also teaches and develops creative workshops for a number of arts organisations and festivals in the UK. Her work is also part of the permanent collection of the Royal College of Art and Crafts Council.
The exhibition runs from the Saturday 3 December 2016 to Saturday 25 February 2017 (opening times vary) in St Andrews Museum, Kinburn Park, St Andrews
The Tending of Something - Jasleen Kaur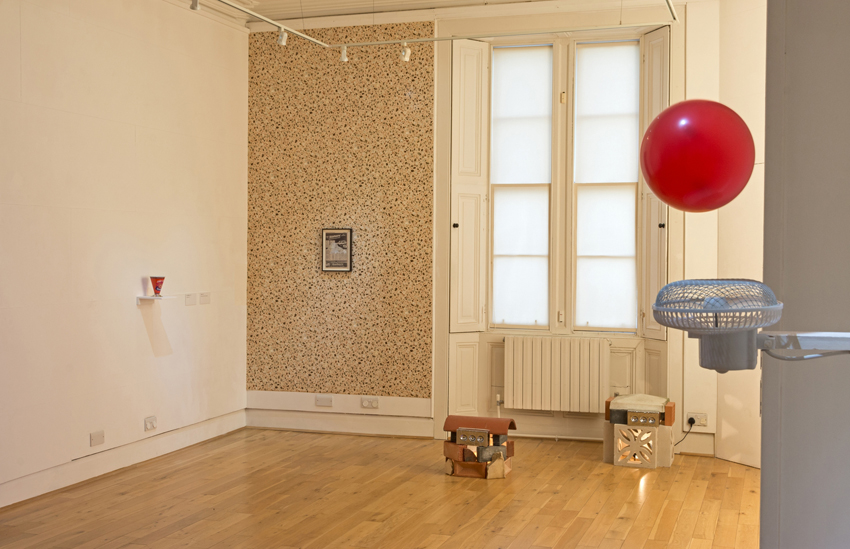 Transparent