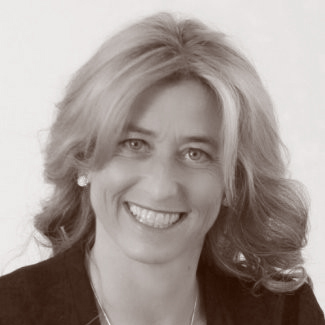 Speaker

Mandy Bagot
Director – Gillespie's Chartered Accountants & Business Advisers
Mandy Bagot's interest lies in helping founders make the right business decisions by guiding them through keeping accurate and timely accounting information at their fingertips. Mandy is a Chartered Certified Accountant and the Director of Gillespie's Chartered Accountants: who have multiple offices throughout the UK, including London. Mandy specialises in setting up paperless digital systems for small businesses that are cost effective and comply with the latest HMRC Making Tax Digital incentive. Mandy is regular a speaker at The Business Show ExCel, Lloyds Bank, Encouraging Women into Franchising (EWIF) and the Edinburgh Business Show.
Mandy spoke at the one-day workshop Finance & Funding Workshop on Wednesday 3 April 2019.
Photographer unknown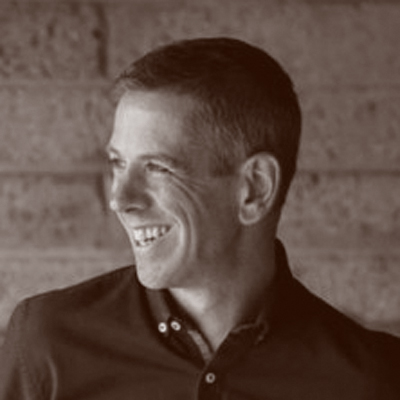 Speaker

Alasdair McGill
Co-founder, Ashton McGill
With over 30 years' experience in the accounting industry, Alasdair co-founded Ashton McGill with his son, Andy. As well as being the Accounts Manager for Ashton McGill, he is also a trained service designer, passionate about taking a human-centred approach to everything he does. He provides additional value to his clients through strategy sessions and design workshops. Alasdair is a lover of running, coffee and design.
In 2013, Ashton McGill began life as a design agency. But the services they provide today were born out of a mutual need for change. As business owners, they were dissatisfied with the way the accounting industry operated. The traditional accountant wasn't customer friendly or proactive, and they didn't provide any additional value for their customers. There was no innovation and no desire for change, or for putting the customer first. So, they decided to do something about it. Using their co-founder Alasdair's wealth of accounting and financial expertise, they decided to relaunch as an accountancy business back in 2017. With over 30 years of industry experience, they provide simple, smart and supportive accountancy services that help their customers to grow.
Alasdair spoke about the key financial aspects of running a successful micro business or SME at the one-day workshop Principles of Finance & Funding on Tuesday 10 March 2020.
Photographer unknown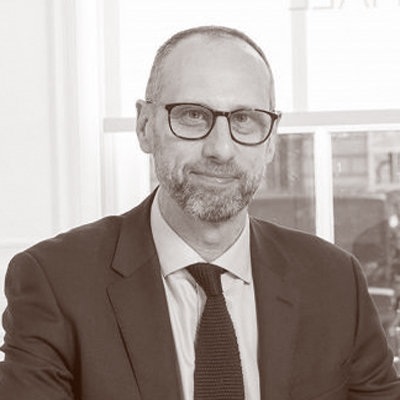 Speaker

Ewen Fleming
Partner and Financial Services Advisory Johnston Carmichael, Chartered Accountants & Business Advisors
A retail banking and wealth management professional with experience in strategy & planning; large scale change implementation; credit risk; operations; sales distribution; marketing and management consulting. Ewen has a strong track record of accomplishment of initiating and leading major change initiatives to deliver sustainable business results, gained from over 40 years of experience in the banking sector, 30 of which he spent in the industry.
Ewen started his career at Royal Bank of Scotland (RBS) where he undertook a number of senior roles covering Retail, Small to Medium Sized Enterprises and Wealth before moving to Santander UK. There he set up their Premium Banking business before ultimately becoming a well-established business consultant to the sector. In March 2019 Ewen joined Johnston Carmichael as a partner to help them build their Financial Services Advisory business.
Ewen spoke at the one-day workshop Maximise Your Routes to Market Workshop on Tuesday 30 April 2019.
Photographer unknown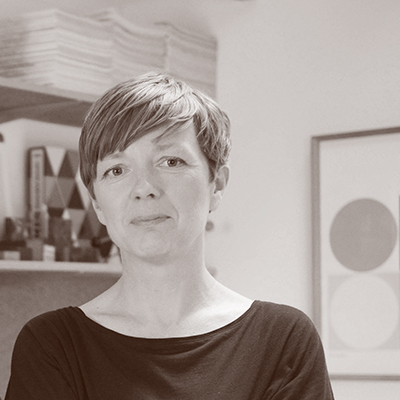 Speaker

Kirsty Thomas
Founder and Creative Director at Tom Pigeon
Kirsty Thomas is the founder and creative director at Tom Pigeon, a multi disciplinary design studio based on the east coast of Scotland. The studio creates print, jewellery, stationery and homewares which sell to design stores around the world. Tom Pigeon also works on exclusive collaborations with clients like Tate Modern, Barbican, The V&A, The Design Museum, Made.com and Team GB.
Kirsty set up Tom Pigeon in 2014 and has worked in the creative industries for over 20 years. She has explored the worlds of fashion, graphic design, retail design, education and more before settling into the ever-changing world of self-employment.
Kirsty spoke at the Maker Journeys in Focus webinar on Tuesday 7 July 2020.
Photographer unknown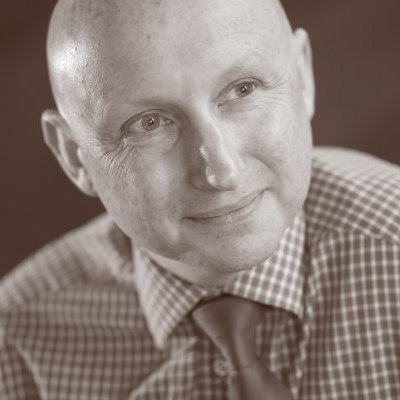 Speaker

Dave Jarrold
Coach & Trainer, Lasting Impact
Dave Jarrold specialises in productivity and personal effectiveness. He has over 20 years' experience in large organisations, building new departments and driving creativity and change. He has also established several businesses and developed his productivity and effectiveness specialty through first-hand experience, often in highly pressured circumstances.
With a background in project management and business development Dave developed a number of systems and processes to support effective working. His move into personal development coaching led to a realisation that to be truly effective we must understand ourselves in order to implement systems and techniques in ways that work for each of us.
Dave led a one-day session at the COMPASS: Residential in May 2019.
Photographer unknown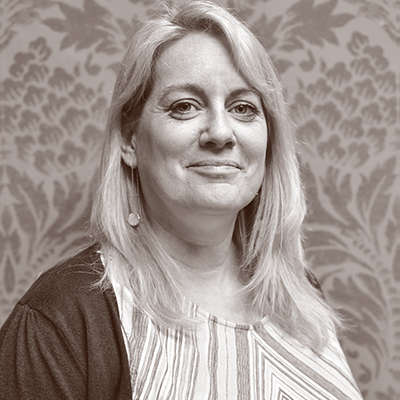 Elaine Furnivall
Business Psychologist
Elaine Furnivall is an experienced manager and managing consultant with over 20 years of internal and external consultancy experience. She has worked in blue chip and public sector organisations running her own departments, development programmes and interventions.
She is currently the Director at Aviour Ltd. specialising in change leadership, leadership development and executive coaching. Having established and run the consultancy services for 14 years, Elaine has also invested in other business ventures and has been a board director/trustee with various charities. Key to making sustainable growth has been her understanding of the complexities of business and the practical behavioural leadership changes that impact on return on investment.
Key skills include developing and managing relationships for the creation of a business pipeline, project management, strategic visioning for services to develop effective policy and practice, sourcing and recruitment of individuals for projects.
Alongside developing the COMPASS: Emerging Maker Programme, Elaine facilitated the COMPASS: Residential in May 2019.
Photography by Ellie Morag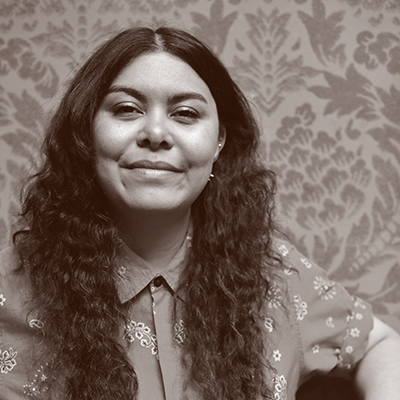 Speaker

Veronique AA Lapeyre
Head of Communications & Digital, Craft Scotland
Veronique AA Lapeyre manages the planning and implementation of Craft Scotland's marketing, PR and communications activities. Veronique creates multi-channel campaigns to raise the profile of Scottish craft and drive engagement.
Veronique's career has placed her at the intersection of culture and digital. She has over ten year's experience in creating communication strategies for cultural organisations and commercial companies based in Scotland with a global reach.
Veronique spoke at the Brand Storytelling webinar on Tuesday 26 May and Tuesday 2 June 2020, about branding, competitor's analysis, marketing channels and campaign ideas.
Photography by Ellie Morag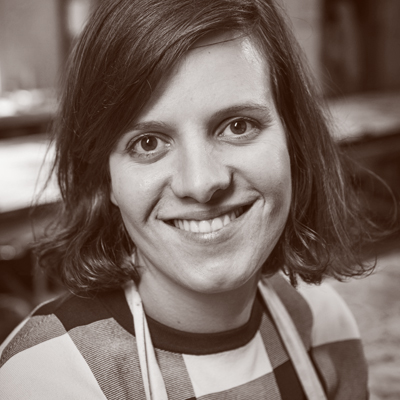 Speaker

Marion Parola
Bespoke Atelier
Marion Parola, is the Director and co-founder of Bespoke Atelier. Founders Marion Parola and Yvonne Elliott-Kellighan's passion for bold graphic prints and a playful curiosity of materials are the foundations of the studio. For the past 10 years, Bespoke Atelier have been blending the worlds of architecture and art, inventing unique patterns to enhance interiors, products and buildings. Their specialist design team work across a variety of sustainable surfaces to transform any space into an uplifting escape.
Marion has experience in promoting her multi-disciplinary practice to a wide range of clients including interior design, architecture and public projects.
Marion spoke at the Brand Storytelling webinar on Tuesday 9 June 2020 about telling her brand story to different client groups.
Photographer unknown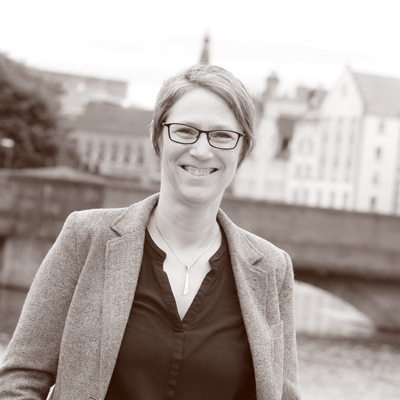 Speaker

Denise Strohsahl
SME Marketing Consultant
Helping small businesses attract more customers through marketing, Denise Strohsahl is an experienced marketing consultant.

Denise will give you the tools to create an effective marketing plan and brand for your business. She will help you identify which marketing channels are best for you and give you actionable tips.
Denise spoke at the one-day workshop Marketing & PR Workshop on Thursday 14 March 2019.
Photographer unknown
Speaker

Owen O'Leary
Culture, Craft and Luxury PR
With over 15 years' experience in media relations, Owen O'Leary has delivered successful PR campaigns for a number of cultural organisations including; Craft Scotland, Local Heroes Design and The Scottish Gallery.
Owen spoke at the one-day workshop Marketing & PR Workshop on Thursday 14 March 2019.
Photography by Neil Hanna
Previous Project
Next Project