Kristi Vana
Kristi Vana is an experienced designer with a background in illustration, graphic design and product design. Originally from Estonia, she studied Fine Art and Graphic Design before moving to Scotland in 2004. Kristi takes great pride in what she calls a 'bonkers mix of jobs' she has done alongside her 10+ years of freelancing as a creative.
Every single one has been an invaluable step for an ongoing 'residency' in seeing how much scope there is for well designed, beautiful objects and experiences in the mundane of everyday situations. In 2008 Kristi returned to education and studied Product Design at the Glasgow School of Art.
Kristi currently works as a Rug Tufter alongside her role as Retail Merchandiser at Dovecot Studios in Edinburgh. In addition, she runs her own design/creative production practice Half Past Plum and is a mentor for Creative Edinburgh.

She was previously involved with the Small is Beautiful conference and the Make Works independent design organisation bringing together makers and manufacturers.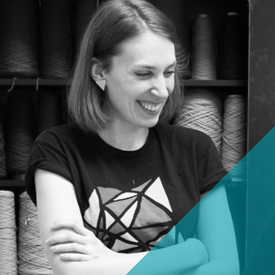 Previous Project
Next Project