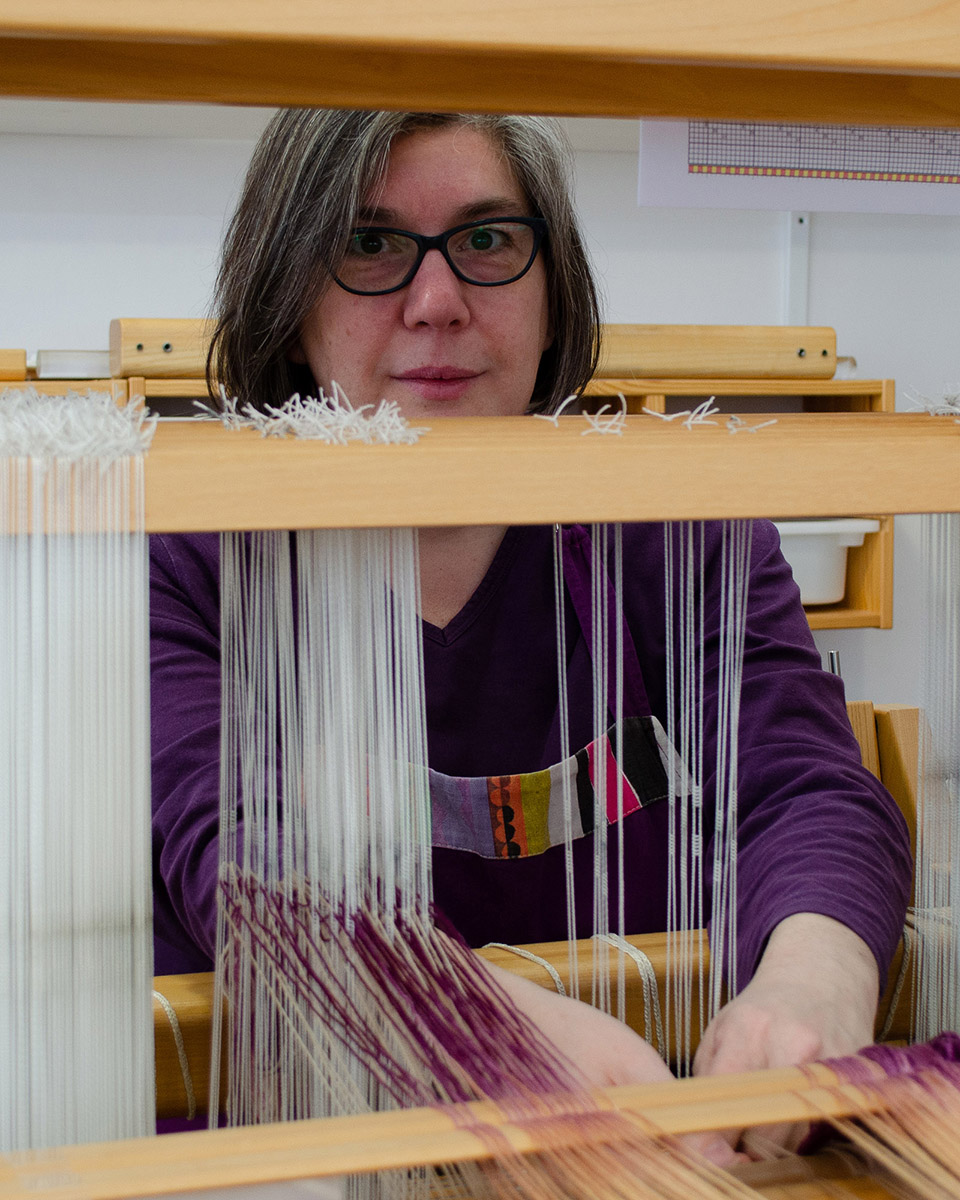 Stuart Booker
Workshops
Cally runs online workshops for handweavers who want to look deeply at structures and processes. Her courses combine recorded and live presentations with personal support for every participant.
Some of the comments from students studying double weave:
"This course and Cally's excellent teaching has helped me practice a great variety of techniques in double weave. It was thoroughly enjoyable and opened up so many possible future explorations."
"What a great class! Cally gives lots of information, clearly presented, and adds good written/video materials for support. I am amazed at all the possibilities for 8-shaft double weave and look forward to using this material for years to come!"
"This has been a fabulous experience, and I so enjoyed our experience together. Cally, you have found a way to make on-line teaching rich and rewarding for me. Looking forward to other classes with you in the future."
Lecturing & Talks
Cally is a popular speaker for both specialist audiences, such as weaving Guilds and groups, and general audiences who want to know more about the practice of contemporary weavers. As a past president of Complex Weavers she has a wide knowledge of the innovative work handweavers around the world are creating.
Disclaimer:
Please note: directory profiles are paid for and maintained by individual makers or craft places. Craft Scotland is not responsible for incorrect details and we have no contact details other than those provided.