Scottish perfumer Jorum Studio and Craft Scotland are delighted to continue their partnership with the Jorum Craft Award, launched in 2020. Celebrating Scotland's hand-crafted talent and selecting one maker per round to assist with the development of their creative practice.
The Jorum Craft Award has now run for three successful rounds, with the winner of Round 3 of the award to be announced this Autumn.
In this mini-series, we talk to previous winners of the Jorum Craft Award, about what winning means for the development of their creative practice and in Part One we spoke to Chloe Mullen, the co-founder of Jorum Studios.
---
Isla Cruickshank
Isla Cruickshank is a contemporary maker creating jewellery and objects for the home. Raised on a farm in rural North East Scotland, food has always played a significant role in her inspiration, balancing a career of being both a maker and a freelance cook. She creates Jewellery for the conscious consumer by using raw eggshell from Scottish kitchens, creating pieces with delicate inlay and forming intricate yet minimal designs. Isla was announced the winner of the second round of the Jorum Craft Award. We caught up with Isla to find out how the award has aided in her creative practice, what her upcoming projects are, and what the future looks like for her brand, and.ILC.
Image: Isla Cruickshank / Photography by Harry Anderson
Tell us more about your practice?
My practice is an ongoing conversation between my role as a maker and a cook. I acknowledge the presence and transferability of craft between the kitchen and studio environments by creating a life cycle and conversation from produce, plate, object and experience. I look to question the possibilities of food as a material and value in produce beyond consumption, particularly in a world where we consume so much so fast.
How did you end up working in this way?
I grew up on a farm in the North East of Scotland and I believe that exploring the environment and having such a direct connection to nature has a lot to answer for. Living rurally, you must use your imagination to entertain yourself and that meant we were often hands on, building what we could with whatever materials were at hand. Life in the country was slower paced and it made me acutely aware of my environment; even now, I find myself very conscious of different materials, textures and smells. It seems to have led to a problem-solving approach and an interest in materiality.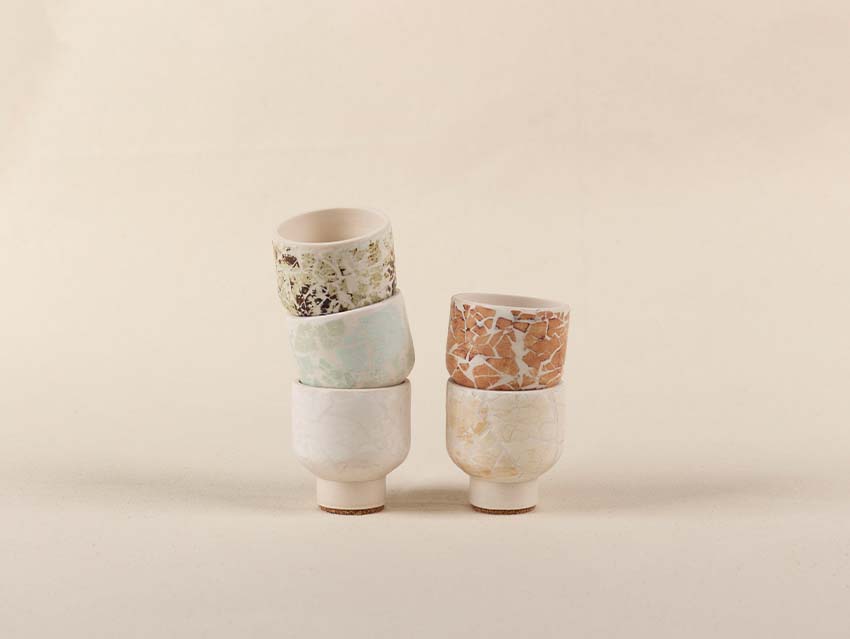 Image: Isla Cruickshank / Photography by Harry Anderson
Tell us about your personal connection with cooking and making?
My Mum and grandma are both wonderful cooks. Growing up in a large family, food was always at the centre of all events and from a young age they taught me how to cook. When I got older, I began working as a freelance cook across Scotland, catering in Private Houses and sporting Lodges. While I was studying at Glasgow School of Art, this culinary interest quite naturally appeared within my work and material choices. This was when I began scrutinising the similarities between these practices and the approach in both to materials, process and technique.
You work with some unusual but highly eco-friendly materials, what prompted you to work in this way?
A genuine frustration with waste and a complete admiration of the beauty in our food. I was often seeing the accumulation of food waste and I found it frustrating knowing of the time and effort that all food goes through to then be discarded. I also saw the diversity of material this waste offered and became aware of the amount of produce that is also only partly consumable, like eggs. I think more than ever, we need to consider how and what we consume, but our attitude to waste must change for everyone to benefit. Working with eggshells and having such a focus on eco friendly materials meant that it became extremely important to carry this through the whole brand, hence why I work with all the materials I do.
Tell us about your research and development period that the Jorum Craft Award has supported?
The research and development period has allowed me to explore form and function in my work, with the outcome being scaling up into a range of homeware pieces. Much of the time was spent learning and developing mould making skills. After initial model making and technical drawings I created MDF masters. These masters then allowed me to create re-usable silicone moulds. The Jorum Craft Award allowed me the time and opportunity to work and understand the mould making process to create larger silicone moulds than I would have initially managed.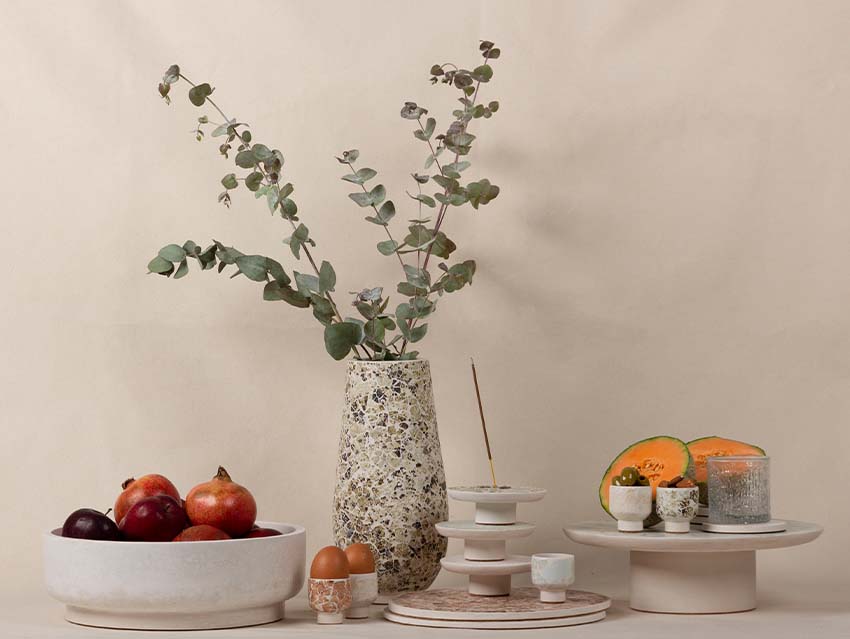 Image: Isla Cruickshank / Photography by Harry Anderson
If you have created a finished piece, how do you hope your audience will respond to it?
I hope that my audience see the connection between craft and function in my new work. I aspire for these pieces to be aesthetically pleasing but also a useful addition to the home. Additionally, I hope that my work continues to subconsciously challenge our preconceived ideas of waste and makes people more aware of the beauty in our food.
What's coming up for you for the rest of 2021?
I am currently fulfilling orders for some stockists which I am excited to announce very soon. The prospect of getting my work out in front of people is very exciting after a very odd first year of business. Otherwise, the focus is on launching the new homeware collection in time for Christmas and building brand awareness. I also have a few cooking jobs in the diary too, so life will be very busy until the end of the year.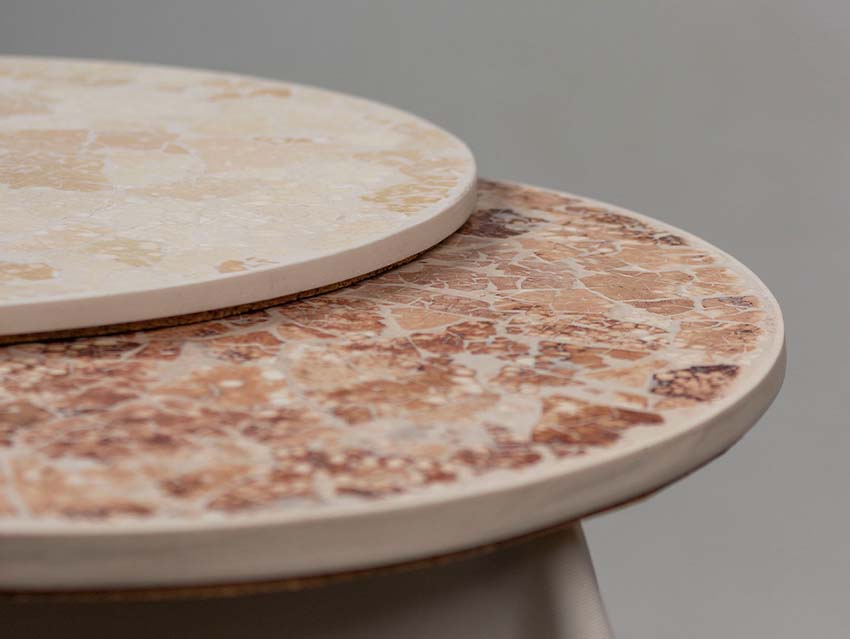 Image: Isla Cruickshank / Photography by Harry Anderson
---
This interview has been lightly edited for clarity or condensed.