In The Craft Edit, we bring you the latest inspiring stories from makers and craft organisations across Scotland. From local makers receiving scholarships to showcasing their latest work at the world's leading contemporary art and design fair, find out more about this month's news from the sector.
---
Scotland's makers at Collect 2021 Art Fair

Now in its 17th year, Collect is one of the world's leading fairs for contemporary craft and design. It's organised every year by the UK's Crafts Council and will be taking place online this year, due to the ongoing pandemic.
The annual event brings together international gallerists, all experts in their field, to showcase and sell work by living contemporary makers. While Collect usually takes place at Somerset House in London, this year Artsy.net will be the exclusive host of the fair for its first ever online edition. Each exhibiting gallery will have its own online booth to display their chosen artists and designers, including Scotland-based galleries Gallery TEN and Dovecot Studios.

Gallery TEN is a modern and contemporary art exhibition space, representing established and emerging artists, master printmakers and artisans. This year they will be showcasing glass artists Scott Benefield, Juli Bolaños-Durman, Edmond Byrne and Graham Muir, silversmiths Bryony Knox and Karen Westland, and ceramicist Nancy Fuller.
Established in 1912, Dovecot Studios specialises in contemporary tapestry and handcrafted rugs made in collaboration with leading Scottish and international artists. For Collect 2021, tufted rugs and tapestries have been woven by Dovecot master weavers David Cochrane, Douglas Grierson and Naomi Robertson, and weavers Ben Hymers, Dennis Reinmüller, Louise Trotter, Kristi Vana and Emma Jo Webster.
Furniture makers Angus Ross, sustainable lifestyle brand Laura Thomas, and ceramicist Andrea Walsh (Finalist of the LOEWE FOUNDATION Craft Prize) will also be showcasing their latest work at Collect 2021.
Alongside online booths, Collect 2021 will also be offering a series of free virtual events and talks from leading figures in the sector. Edinburgh-based glass artist Harry Morgan will be discussing his work on a panel of fellow LOEWE FOUNDATION Craft Prize winners for the Breaking the Boundaries of Craft: LOEWE FOUNDATION talk.
These will be available through the Crafts Council's own channels, while the Art Fair can be explored on Artsy.net until the end of March.
Collect 2021 will take place from 26 February until 2 March 2021, learn more.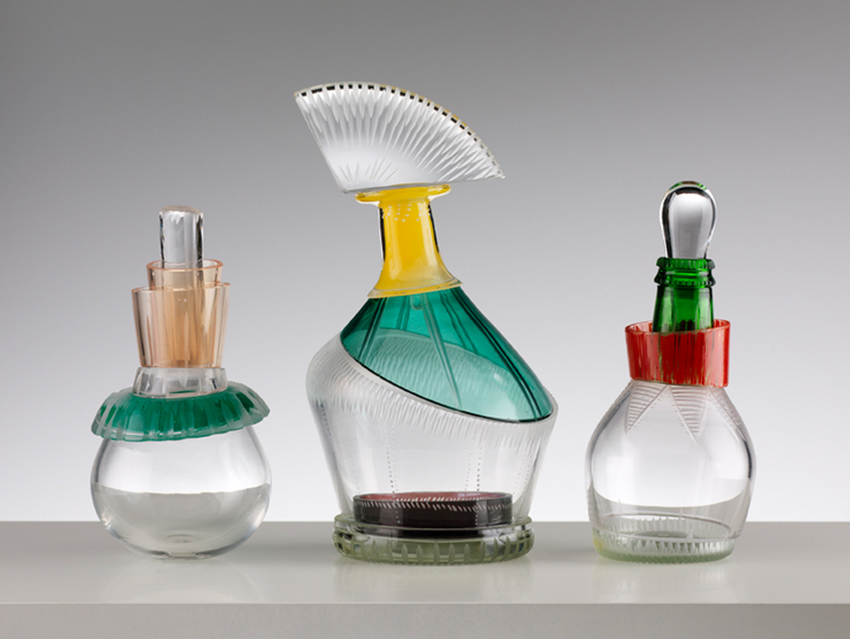 Image: Juli Bolaños-Durman / Photography by Shannon Tofts

North Lands Creative announce six new commissions exploring glass
North Lands Creative have announced the commission of six new art works, which explore new ways of engaging with the materiality of glass as part of Glass, Meet the Future Film Festival (GMTF) 2021.
Scotland-based artist Flora de Bechi and glass artist Juli Bolaños-Durman were among the seven selected for commissions.

Rooted in research and experiences gathered whilst on residency at North Lands Creative, Flora de Bechi's film features a poetic imagining of the hollow space of the Grey Cairns of Camster, as both a camera and mould. This allows the viewer to enter, and inhabit the space physically, and experience the combined qualities of the materials of glass and light.
Glass artist Juli Bolaños-Durman's work will explore how the visceral bond between the maker, community and material permeates the creative process, guiding it to become something raw and precious at the same time.
The commissions are part of the creation of new festival-responsive works and associated programming. This project is supported through British Council Scotland and Creative Scotland as part of the UK in Japan.
Working alongside North Lands Creative, GMTF 2021 will see an in-depth programme of both physical and online events taking place internationally throughout the year, alongside project partners Toyama Institute of Glass Art and Toyama Glass Art Museum in Japan, and new project partners the Museum of Arts and Design, New York.
Along with the new commissioned work, GMTF 2021 will showcase a series of short films curated and directed by female-identified and non-binary filmmakers, using glass as the predominant feature. Read more on North Lands Creative's website.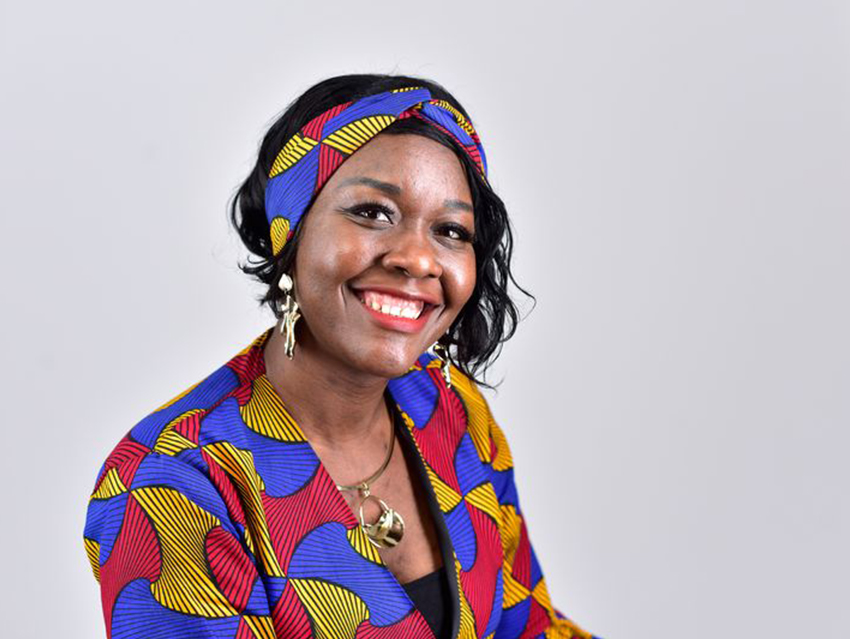 Image: Belocine Musolo, Nephtali Couture / Image courtesy of Daily Record

Ayr-based designer nominated for prestigious Princes Trust Award
Belocine Musolo, a French-Congolese textiles designer based in Ayr, has been selected for the 2021 National Prince's Trust and TK Maxx & Homesense Awards, where she will compete in the category Natwest Enterprise.
These awards will honour those who have risen above challenging circumstances to make a success of their lives, while also contributing something positive to the areas they live in.
Belocine, who previously lived in Paris before moving to Ayr, runs Nephtali Couture – a clothing brand that offers colourful contemporary designs that draw on African culture and heritage. She was inspired to set up her creative business when walking around the town dressed in her ethnic dress and residents asked where the clothes came from.
Belocine's aims to create a brand for the people of Scotland to feel stylish and unique in African printed clothes, offering a line of clothing and accessories – including elegant pocket squares, bowties and facemasks. Nephtali Couture also offers custom made services and each product is handmade in Ayr.
The winners of The 2021 Prince's Trust and TK Maxx & Homesense Awards will be announced this Spring.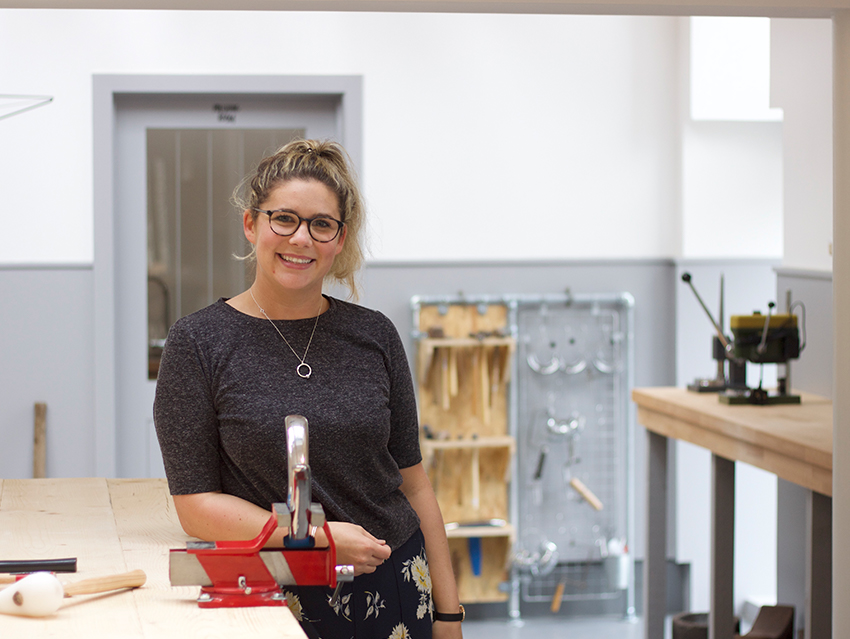 Image: Megan Falconer / Photographer unknown
QEST Scholarships further Scotland makers craft practices

The Queen Elizabeth Scholarship Trust (QEST) funds the education of talented and aspiring makers through traditional college courses, apprenticeships or one-to-one training with master craftspeople. Earlier last year, the trust awarded two Scotland makers who have now begun their funded projects.

After receiving the 2020 QEST Iliffe Family Charitable Foundation Scholar, silversmith Megan Falconer has been developing her ability to create more complex pieces with technically advanced design-work. Prior to the Coronavirus (COVID-19) pandemic, Megan visited QEST Scholar Rod Kelly at South House Workshop, Shetland, for a week-long chasing and repoussé course. Her QEST Scholarship funded a further 16 weeks of one-to-one training with Rod, in both Shetland and Banff.
Ceramic artist Frances Priest has begun a period of training and research with heritage tile manufactures Craven Dunnill Jackfield, as part of her 2020 QEST Johnnie Walker Scholar - Ceramics and Tile Making. Frances will be working directly on the factory floor to gain an in-depth understanding of all aspects of encaustic and moulded tile manufacture. This training will enable her to incorporate heritage manufacturing skills within her contemporary ceramic practice and develop further work for interiors and architectural settings.

QEST was established to help support craftspeople of all ages, from all backgrounds and at critical stage in their careers, and thus sustain traditional British craftsmanship.
Since 1990 the Trust has awarded over £4.3 million to more than 550 craftspeople, across 130 craft disciplines. They define craft broadly and welcome applications from all areas including rural skills, contemporary craft, conservation, luthiery and much more.

QEST offers scholarships of up to £18,000 for the training and education of craftspeople. Applications are now open until 5pm, Sunday 15 February 2021, apply at www.qest.org.uk/apply/scholarships

Learn more about craft this month:
Read
The National: Brexit threatens survival of world-renowned Scottish craft sector
Daily Dot: How knitters are making their favorite garments from pop culture

Listen
Material Matters Podcast with Juli Bolaños-Durman
Watch
Fiona Hutchinson's Tapestry Journeys- The Importance of Artist Networking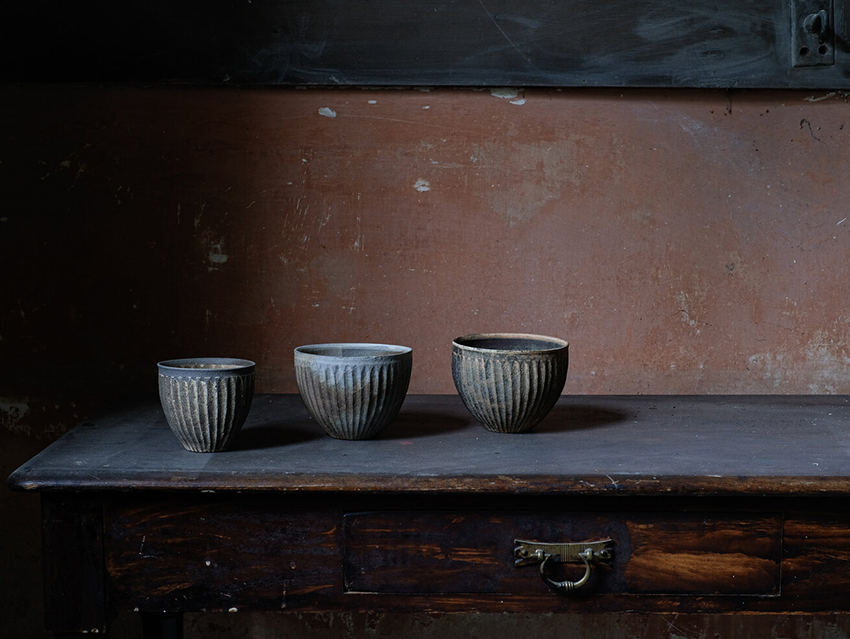 Transparent