Glasgow based Vanilla Ink's eagerly anticipated first expansion will soon be opening its doors in beautiful Banff, a former royal borough which is steeped in silversmithing heritage.
The new, recently renovated The Smiddy: Centre of Excellence for Silversmithing & Jewellery will open to the public on Saturday 22 September 2018. We chat with the Director of Vanilla Ink, Kate Pickering about her exciting new venture alongside business partner Scott McIntyre, and what their plans are for their new premises.
---
Hi Kate, congratulations on your new venture! Why did you decide on the location of Banff for your first expansion for Vanilla Ink?
Thank you so much, we are really excited about this new venture. We feel Banff chose us rather than the other way around. This project has been ongoing for several years, Robert Livingstone and jeweller Eileen Gatt had previously worked on the project and developed a feasibility study to bring silversmithing back to Banff.
Banff was once a royal burgh and from the 14th to 19th-century silversmiths based themselves in Banff, they even had their own assay mark. Last year Aberdeenshire Council put a call out asking for a jewellery or silversmithing business to take over The Smiddy and we applied. Vanilla Ink had been cited in the previous feasibility study, so we were excited to put ourselves forward and to make Banff a silversmithing town again.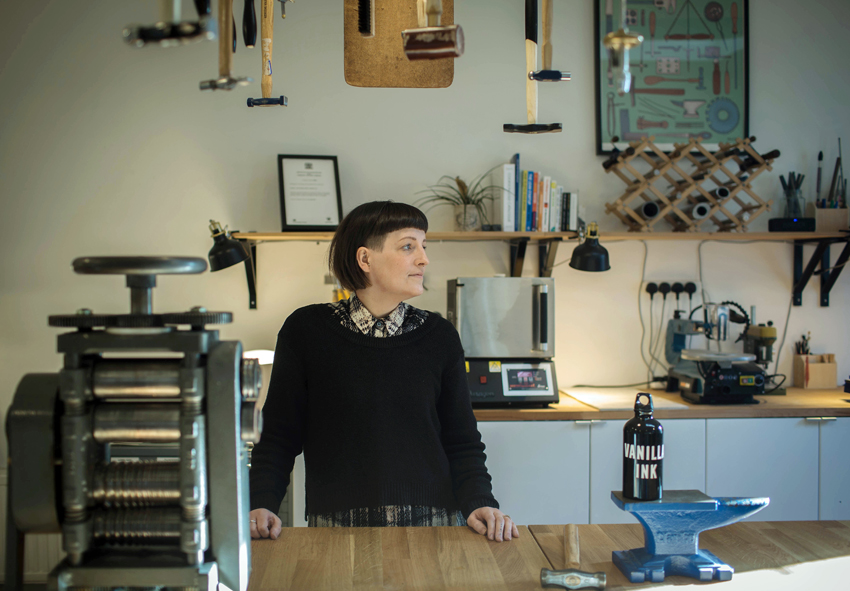 Director of Vanilla Ink, Kate Pickering
What are your plans for The Smiddy?
The Smiddy was built in 1671 and was once a blacksmith and a meal house for the town. The building has spent many years empty and was on the Buildings at Risk Register for Scotland until the Conservation Area Regeneration Scheme (CARS) from Historic Environment Scotland awarded funding to redevelop the building and transform it into a space we could use.
The space will be an open workshop filled with tools, machinery and high spec apparatus, including equipment for casting and 3D printing. There will be five benches to work from with a large workbench and anvils dotted about the space. We are also very fortunate to have a large courtyard, where we did think to put in an outdoor bar but decided forges and anvils were a better use of the space. This creates a perfect environment to learn silversmithing and jewellery, with the opportunity for jewellers to base their business in the beautiful Smiddy. We will also be running residencies, masterclasses and seminars as well as classes for the complete beginner. We can't wait to get started!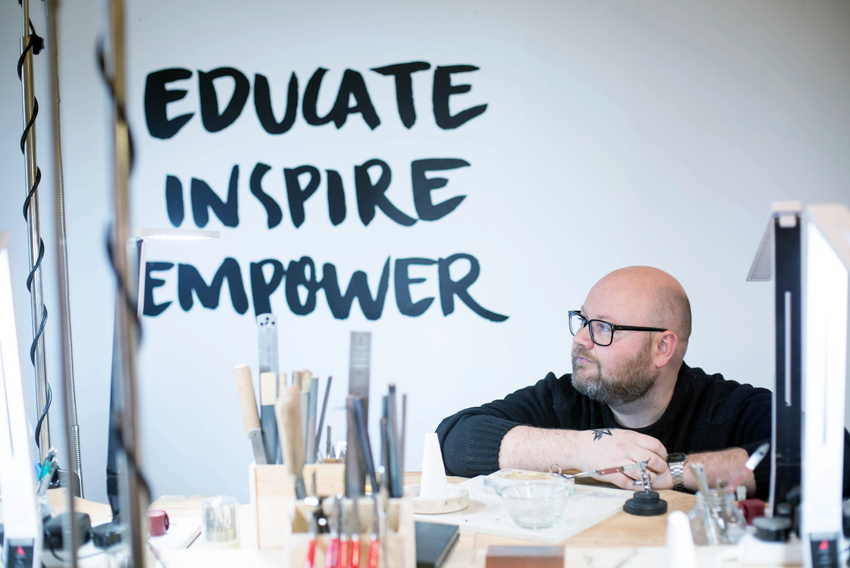 Director of Vanilla Ink, Scott McIntyre
Your first project and exhibition is to collect tools, documents and stories relating to silversmithing and its heritage. Can you tell us more about this and why you chose this for your opening exhibition?
We are very interested in learning more about the heritage of silversmithing in Banff and the tool amnesty is for us a way to collect those stories. The tools come as an extra treat. We know that some of the surnames from the silversmiths are still present in Banff so we would love to know about people's relatives, what they made and the tools they used. Some of them might not be suitable for use but will still look great on the wall as a display piece.
Banff silver is highly sought after and very collectable but many people ask us "Why Banff?", even the people of Banff themselves, so we would love to bring to the forefront the incredible history that Banff has with silversmithing. Everyone needs to know that this beautiful part of the world created incredible pieces of craft and what better way to show that than at the opening exhibition.
What advice would you give to other creative businesses or craft places who are looking to expand to new locations?
We were very fortunate to find someone to work with us and to help develop our business plan and apply for funding. The funding structure was very intense and neither Scott or myself had any experience in this and so Alison, who was local to the area, helped us to develop a meaningful application. We don't want to just drop in and appear out of nowhere, so it is important for us to embed ourselves within the community, hire people who know the area and are keen to take on our values and express what we want to bring to the industry and the local area. I would recommend surrounding yourself with good people who can help you, advise you and who truly believe in what you are doing and who can help you to fulfil your vision.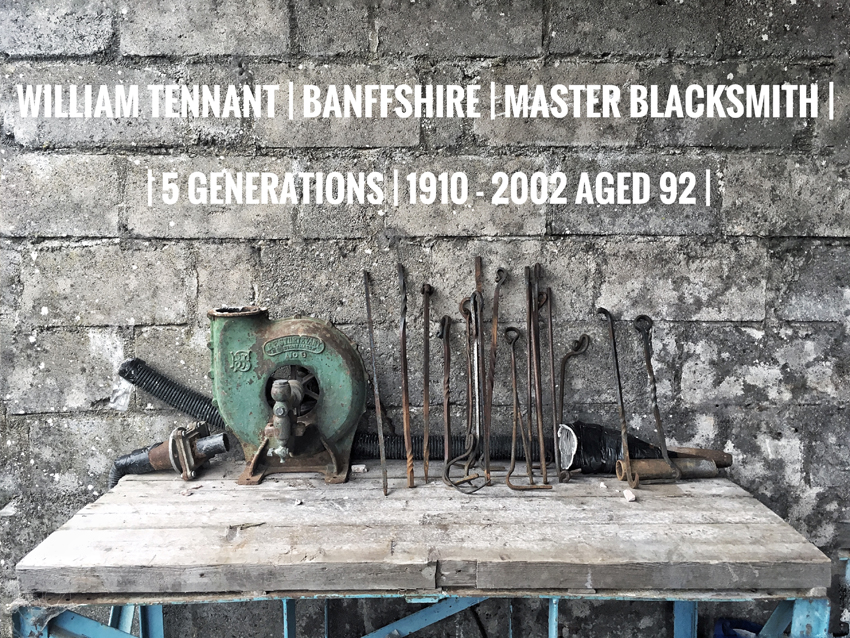 The Smiddy will open its doors on Saturday 22 September 2018, with a programme of courses expected to be published this month. Find out more about The Smiddy here.
You can discover more about Vanilla Ink, alongside other craft destinations, on our Craft Directory here.