New report confirms craft sales far higher than previous year

Craft sales have increased from £883 million in 2006 to a predicted figure of £3 billion in 2020, in new findings commissioned by Crafts Council and partners. The Market for Craft report launched 26 May 2020 and provides valuable evidence to understand more about how best to stimulate, support and grow the craft market.

The first report to identify and gauge appetite for British craft for over a decade reveals our passion for craft has never been greater – 73% of UK adults had bought craft in 2019 – snapping up almost 25 million handcrafted objects. In a significant shift, almost a third (32%) of today's buyers are aged under 35 – making this demographic the biggest buyer of craft today.

The report was implemented by the Crafts Council and eight leading national partners, including Arts Council of Wales, Contemporary Visual Arts Network and Craft Scotland, (to 5,000 UK residents, 1,500 US citizens and 1,700 professional makers and implemented prior to the COVID-19 pandemic.)
​While it was carried out before the Coronavirus pandemic, it has since been layered with insight from UK-based makers during lockdown. These findings provide an insight into the current climate of Scotland's craft sector, as well as lobby the government and industry bodies to support the recovery of the sector.
The designer/makers producing face masks

Scotland designer/makers are banding together to produce face masks in response to the current pandemic.
Lucy Engels, based in Edinburgh, combines bold and contrasting palettes with an experimental edge. She designs and produces colourful and functional quilts, wall quilts and quilt patterns, as well as limited edition fabric collections. Her masks can be purchased from her website and for every mask sold, Lucy will be donating 20% of proceeds to The Trussell Trust.

Fashion designer Emily Millichip (pictured above) is another maker using her textile skills to produce face masks for an increasing demand. Specialising in vintage-inspired, colourful and print led fashion, textiles, homewares and accessories, Emily's vibrant face masks can be purchased from her website.
Nikki McWilliams is a designer inspired by a love of British culture, contemporary Pop-Art and nostalgia. Her work has been described as bright & playful with an attention to detail that's made to last. Nikki is producing face masks through her Etsy store Cotton Tree Face Masks.
Face Masks are intended for short periods of time personal use only and do not guarantee to limit the spread of infection. Read the World Health Organisation's guidelines on When and how to use masks.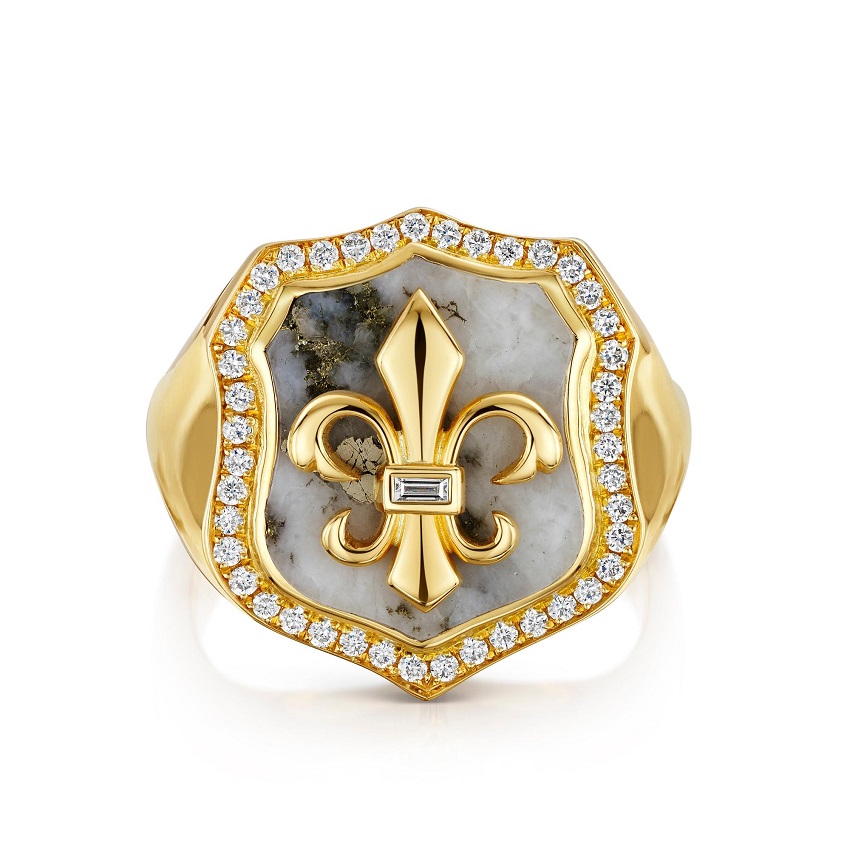 Image: Maeve Gillies / Image courtesy of National Museum of Scotland
National Museum of Scotland acquires signet ring made from first mined Scottish gold
A signet ring made from the first gold ever to be commercially mined in Scotland has been acquired by National Museum of Scotland to sit among its contemporary collections.
Made from 22-carat gold mined from the summit of Beinn Chuirn near Loch Lomond, the ring also carries a piece of the white quartz mother rock from which the precious metal is extracted.
The ring was designed by Maeve Gillies as part of a small collection for Edinburgh jewellers Hamilton & Inches and made by goldsmith Chay McClory. Maeve drew on the traditions of Scottish pebble – jewellery made desirable by Queen Victoria – and the jewellery collection of Mary Queen of Scots for inspiration, with a fleur-de-lis representing heraldic traditions.
Some of the pieces in the Hamilton & Inches collection had taken up to six weeks to make, with two worktables in the jewellery workshop dedicated to Scottish gold pieces in a bid to stop any contamination with other metals.
Maeve visited the mines at Glen Cononish as part of forming the designs for the collection. She was drawn to the white rock that she believed looked like snow on the mountain. The mine started commercial production last year after 12 years of trying to get up and running in an area where copper and zinc was extracted for many years.
While gold has long been exploited in Scotland, it emerged as a by-product of lead mining and was extracted through panning in rivers and burns. Scotland's search for gold intensified under the reigns of James IV, V and VI, at a time when a King's value was based on the amount of gold found in his country.
Spring Fling Open Studios event moved online

The popular open studios event Spring Fling took place online over the May bank holiday weekend. Created by Upland CIC arts agency, SF | At Home ran a digital version of their open studios event from 18 to 24 May, following the postponement of Spring Fling.
The live event would have seen 87 artists and craft makers across Dumfries & Galloway throw open their doors to around 12,000 visitors from 23 to 25 May 2020. Instead, Upland showcased makers working from home and providing a chance to learn crafts skills during the lockdown.
From making masks to creating self-portraits, the workshops were hosted online and were free to attend.
SF | At Home also showcased virtual studio tours and an online exhibition of the puppets and buildings that maker Emily Tough created as the Spring Fling and Wigtown Book Festival Artist in Residence.
The Spring Fling website presented all the studios selected for Spring Fling 2020, and a variety of art and craft to browse and buy for the week, which ended 25 May 2020.
The SF | At Home online event allowed Upland CIC to help support artists, makers and small businesses – many of them facing substantial challenges due to the lockdown.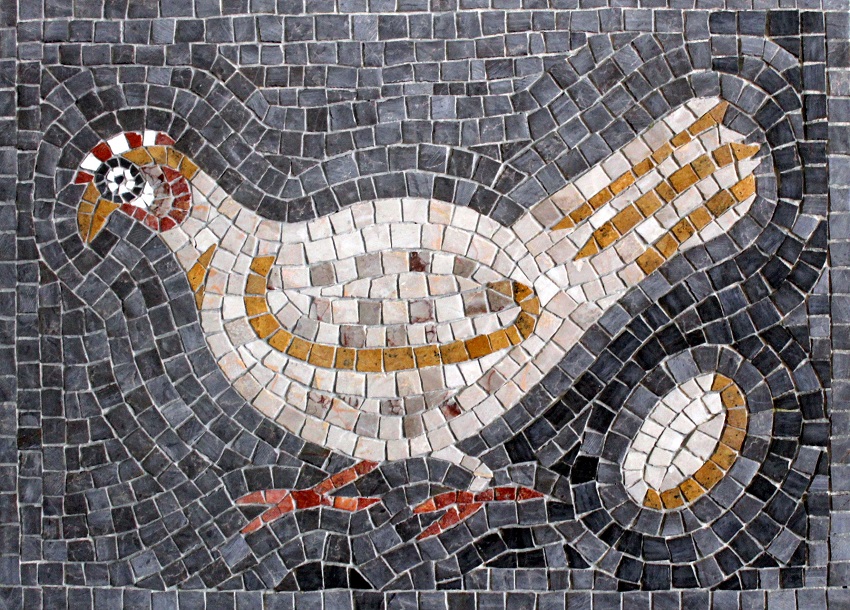 Image: Helen Miles / Image by the artist

Makers donate craft to raise funds for causes

In last month's edition of The Craft Edit, we highlighted the makers raising funds for Glasgow's South East Food Bank. Since then, designer/makers across the country have been inspired to continue to raise funds for causes through donating craft in the form of an online raffle.

The Makers Raffle Dundee launched by ceramicist Jen Collins, raised £3,388 raised of £3,000 target earlier this month. The proceedings went to RockSolid - a community project supporting folk in Dundee's East End - to provide help for families through the emergency provision of free daily lunches, food parcels and a community larder.
Four Aberdeen-based designers and makers launched an online Indie Relief Raffle to raise money for Grampian Women's Aid. Rachel Robertson of Hackley, Mhairi Allan of Paper Houses Design, Fiona Hall of Camban Studio and Helen Greensmith, owner of Helen Ruth Scarves, joined forces to organise the online raffle, which was supported by 50 independent businesses and designers who provided prizes. Closed 27 May 2020, the raffle raised more than £10,000 in total.

The Edinburgh Makers Raffle, which closed on 31 May 2020, had plenty of items up for grabs from local makers including Wheel-thrown Stoneware by KJA Studio, yellow and blue speckle earrings by made in Leith and a handmade mosaic made from greek stone and marble by Helen Miles (pictured). The raffle raised £7,103 of its £5,000 target and all proceedings went to Edinburgh North East Foodbank.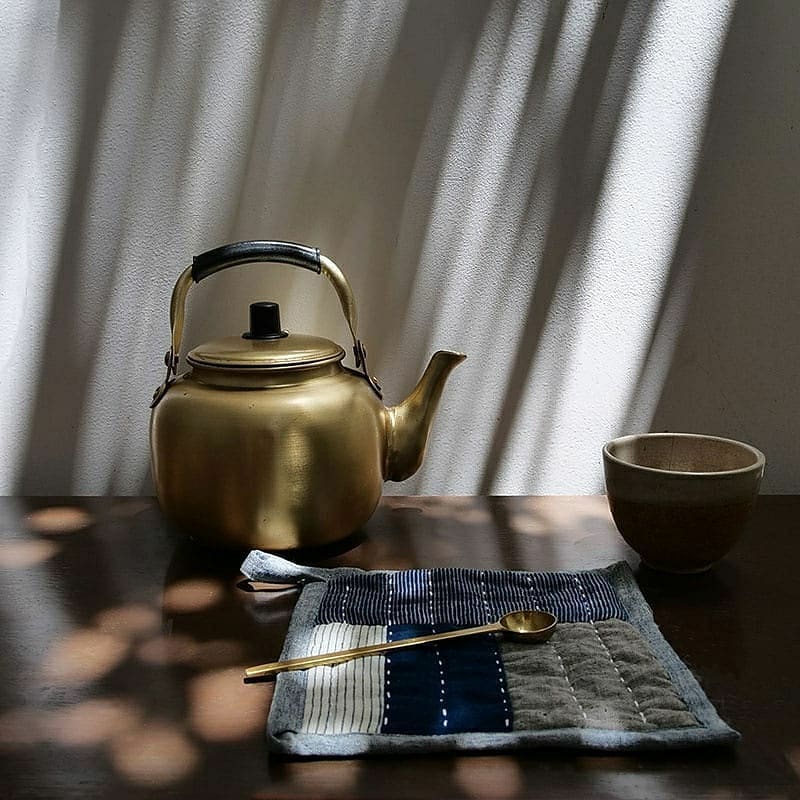 Image: Studio Tolsta / Photographer unknown

New homeware collection combines craft processes from Scotland and India
Outer Hebrides designer Catriona Maciver has launched a homeware and accessories brand that combines traditional craft processes from Scotland and India.
Based between Tamil Nadu in South India and the Outer Hebrides of Scotland, her designer brand Studio Tolsta create contemporary handcrafted products for the home and travels.
Before starting the design studio, Catriona previously worked as a graphic designer between the UK and Delhi. In 2012, she moved to her ancestral village Tolsta in the Outer Hebrides of Scotland to pursue her skills in ceramics and textiles.
Catriona later moved to Chennai in August 2013 for a residency with Tara Books, which gave her the opportunity to engage and interact with many different art forms and artists. The shift to India led her to think about merging practices from both countries to give the brand a new identity.
Studio Tolsta produces a luxury range of bags, cushions, quilts and table tops. In their collection of backpacks, Catriona introduces different shades of Harris Tweed paired with hand-woven denim made by a weaving unit in Tamil Nadu. The Scottish fabric can also be seen in their Takia cushions with patch-worked neutral kala cotton, an indigenous, organic, drought-resistant strain, from Gujarat.
UKFT's new initiative connects textiles makers with employers

The UK Fashion and Textile Association (UKFT) has launched a new initiative called UKFT Sew Connect to capture this renewed interest in sewing and help meet the growing demand for fashion and textiles made in the UK.
Through social media pages on Facebook and Instagram, UKFT will connect these potential employees with employers. For example, employers can make themselves known, advertise vacancies and highlight potential careers. Sewing machinists or anyone interested in joining the sector can follow the pages and highlight their experience, the job they would like to do, and where they are from
UKFT has also partnered with The Scrub Hub for Southport & Ormskirk Hospital Trust and local manufacturers to create the UKFT Pop-Up Sewing Machinist Training School. Due to the shortage of scrubs over the last few months, volunteers have formed groups across the UK to use their textiles skills in response to the shortage of PPE.
Alongside UKFT, Scottish textiles business Don & Low Ltd has been manufacturing filters used in the production of the highest quality face masks recommended by the World Health Organisation and NHS.

If you would like to get involved, visit UKFT's website.
Learn more about craft this month:
---
Share your news with Craft Scotland. Email a press release and high-quality photography to hello@craftscotland.org.