Get the latest news from Scotland's craft sector. From awards and funding to artist residencies and special collaborations, The Craft Edit is your monthly insight into the most inspiring stories from local makers and craft organisations.
---
Scotland designers raise over £16,000 for Glasgow food bank
Jewellery maker Freya Alder, illustrator Isabella Burnell and textile designer Ruth Mitchell have raised over £16,000 for Glasgow South East Foodbank with the help of local designer/makers and donations from participants.
The designer/makers launched the Makers Food Bank Raffle in April with pieces donated by 18 Scotland-based makers to help the local food bank during Coronavirus (COVID-19). Prizes ranged from a mini geo silver necklace by Cecilia Stamp, a vessel carved from Scottish holly wood by Object Company, a ceramic crossed-fingers sculpture by Jen Collins, and a Jude Gove leather coin purse in the shade Rust.
The raffle was drawn on Sunday 19 April 2020, with a prize being awarded to 18 winners, selected at random. Tickets sold for just £2 but many participants donated generously. Together they far exceeded their original fundraising target of £10,000, the raffle raised £16,298 with 1,345 supporters.
All profits were sent to Glasgow South East Foodbank, originally this food bank opened in 2011 with the mission to combat poverty and hunger in the Glasgow. The raffle has now inspired others taking place around Scotland including Dundee and Edinburgh, head to our What's On listings section to find out more.

New online marketplace showcases Scottish talent

A new online marketplace has been just launched for designers and makers across the UK. Developed to support the combined needs of the makers and their customers, the E-commerce platform Artisanry Co. complements and supports makers, whilst providing a mark of quality and authenticity for their customers.
Artisanry Co. is a Community Interest Company (CIC), and its social enterprise business model aims to support local economic and social regeneration through delivering business support to makers and artists. Bhawna Sarin, the founder of Artisanry Co., is passionate about creating an ethically sustainable business for all makers.
During the UK lockdown, Artisanry Co. has hosted a weekly virtual coffee chat with makers in the Artisanry community. This recognises some of the challenges being faced by makers in these unprecedented times, where people are impacted both on a personal and professional level. They also offer regular webinars with established guest speakers for those running a creative business. To learn more, head to Artisanry.Co's website.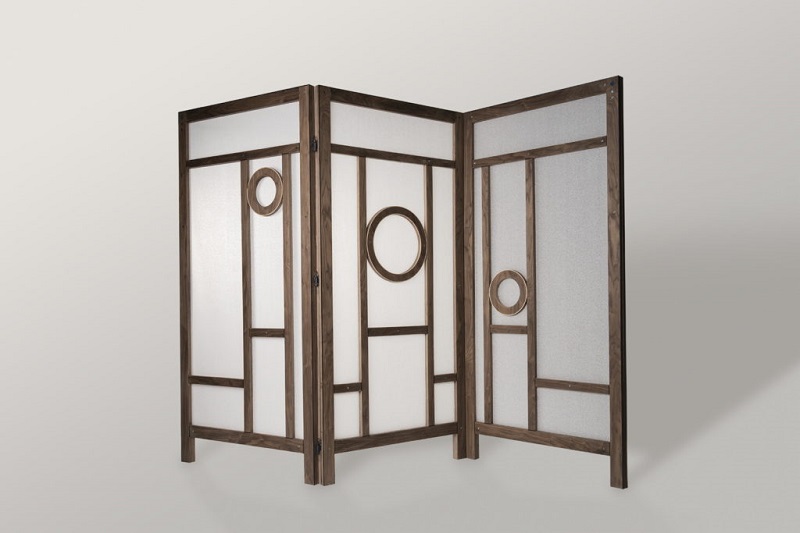 Image: Janie Morris / Courtesy of Furniture Makers Association

Edinburgh furniture maker shortlisted for Richard Seager Arts Award
Janie Morris (Morris of Portobello) was shortlisted for the prestigious Richard Seager Arts Award 2020. Now a furniture designer and maker based in Portobello, Janie began making furniture after working as a theatre stage manager for over ten years.
With a long-held interest in design, art and architecture, Janie enrolled in the Chippendale School of Furniture in Edinburgh, for intensive training in the autumn of 2014. One of her pieces from that time, the Mavis cabinet, was selected by artist and collector Richard DeMarco CBE to be part of his exhibition of six pieces by up-and-coming furniture designer/makers at the Scottish Parliament in June 2015.
Since graduation, Janie has been working out of her own workshop, designing and making furniture and smaller objects from wood, to order for customers around the UK. Combining an eye for practical detail and captivating aesthetics, her work is fundamentally informed by the client's needs and design preferences, providing a bespoke service to the customer. Working with sustainable wood, Janie designs structurally sound and appealing pieces from her client's initial ideas.
The Richard Seagar Arts Award was established in 2017 as a 20-year project in honour of Richard Seager, a Prisoner of War who became a structural engineer and enjoyed working at the cutting edge of design and technology. This project transformed into an annual arts, craft and design competition, with the winner receiving a commission to create their winning design.
New project launched to support professional women in woodworking
Makers Alice Roettgen and Alysha Flack have created a new online platform for professional women in woodworking across the UK to share their practice with potential clients.

The Instagram account, Women in Woodworking UK, represents the very best female makers working in woodwork, showcasing their skills and talents. Alice and Alysha both work in wood and wanted to reach more women to encourage them to work in this discipline.
The account wants to create a space where women of all ages feel represented in woodworking, a craft discipline that is still perceived as predominantly male.

Highlighting the various stages of makers working in wood, from making small projects to showing the process of figuring out where to take woodworking. Meet the Maker, their new Instagram series, shares a true story from a female wood worker about their failures and imperfections as well as successes.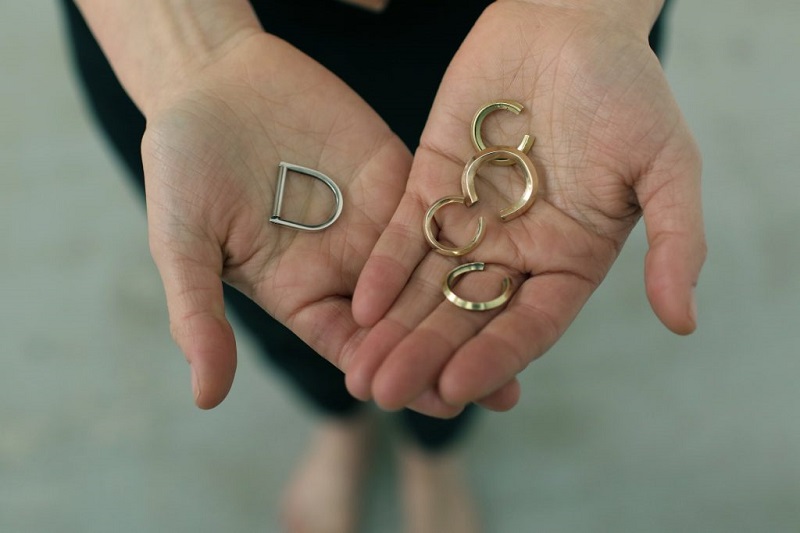 Image: Soizig Carey / Photographer unknown
Two Scotland-based makers selected for Cove Park Residency programme
The Emerging Craft & Design Residency 2020 has been awarded to Mariam Syed, a woven textile designer based in Glasgow. She designs silk scarves in her studio, which are then woven in a traditional English mill, and she also designs and weaves rugs and fabrics for interiors.
Mariam's design practise encapsulates everything she is most passionate about: weaving, vibrant colours, architecture and geometry. Fascinated with the visual culture of Karachi, her ancestral homeland, Mariam's designs are a representation of the hustle and bustle of the city.
This residency will enable her to experiment, particularly in relation form and structure. Using the backdrop of Cove Park as inspiration for colour and pattern, she will explore the Pakistani off loom weaving technique of Charoy to weave a three-dimensional sculpture.
The Craft & Design Residency for 2020 went to Glasgow-based designer/maker Soizig Carey, allowing her to establish her practice further and develop new work influenced by architecture, graphics and narratives. Soizig specialises in contemporary handmade jewellery and objects and her collections integrate traditional and modern craft techniques. Using casting, engraving, embossing and riveting processes, she creates precious metal forms which can be worn or serve as meaningful and playful objects.
The designer/makers were selected with the support of ceramicist and former resident James Rigler, and Lauren Dyer Amazeen, Chair of Cove Park's Board of Trustees. Cove Park's unique programme of residencies respond to the diversity of contemporary practice in all the art forms, providing the time, space and freedom required to develop new work within a supportive and inspiring context.
As part of UCA's #CreatorsAssemble project, which launched earlier this month, Lucy has created a 20cm heart template with the National Health Service logo. Through this project, Lucy is encouraging people of any level of embroidery and age to stitch the NHS letters and to hang the completed work in their window.
The ethos of the design was to create a piece which employs the traditional skills of hand embroidery combined with showing love and solidarity to NHS staff at this unprecedented time affecting everyone around the UK.

Lucy champions the mental health benefits of hand embroidery, it can encourage calm, focused work and inducing a relaxed state of mind.
Over the coming weeks, Lucy will be launching a series of demonstration and time lapse videos through @lucymartinembroidery and @UniCreativeArts Instagram feeds, to show the different stages to work the heart.
Share your news with Craft Scotland. Email a press release and high-quality photography to hello@craftscotland.org.