Continuing our two-part series exploring the innovative ways in which makers in Scotland are maintaining their craft practice during Coronavirus (COVID-19). Discover Part One and Part Two here.
In Part Three, we speak to Heather Shields, Kate Trouw and Jeff Zimmer.
We know that this period of social distancing and isolation can be extremely challenging for the craft sector – especially for individual makers and small businesses having to adapt to new ways of operating when studios are no longer accessible.
---
Heather Shields, Textiles
Heather Shields is a textile designer and weaver, specialising in vibrant contemporary homeware and accessories. Based in the west coast of Scotland, she designs her cloth using both traditional and electronic looms.
"Since lockdown I've tried to keep busy and keep going - be positive, proactive and engaged - however it has been more difficult than I had anticipated. The week before the official lockdown I went into self-isolation with my partner, who was returning from working abroad as a precaution. I had a new design on the loom that week and really enjoyed spending each day weaving away, excited about the possibility of launching a new collection in the Autumn."
As time progressed and the restrictions of the lockdown were put in place, Heather admits anxiety kicked in and she began to worry about family and friends - some of whom are key workers - and what implications this virus would have going forward. She explains: "Of course, this isn't particularly helpful or rational thinking - however I can't pretend it has not affected my mood and productivity over the last few weeks. I desperately wanted to do something to help, even if it was something small."
Along with her mother and some friends from Glasgow School of Art, Heather joined local sewing groups who were making scrubs, gowns and scrub bags for health care workers (pictured above). For the past three weeks, Heather has made scrub bags for Ardgowan Hospice and for one of the cottages at Quarriers Village. She tells us this small task has been really therapeutic as she wanted her friends and their colleagues to know she was thinking about them. The bags were made with fabric that was donated from neighbours and Gourock residents, which has brought Heather closer to her local community.
Aside from sewing the bags, Heather explains she has still been sending out orders as normal: "However, I've been using couriers to collect parcels instead of going to the post office. I'm very lucky to have my home studio in my attic above my flat and it's incredibly encouraging that people are still supporting my business at this strange time - I am profoundly grateful."

Furthermore, Heather has continued to work remotely in her role as a part-time technician at Glasgow School of Art. She has also recently returned to some weaving and has been making sure to listen to her body, she explains: "Now more than ever I'm aware of the balance between work and life and what I need to stay happy, sane and healthy. Exercise, fresh air, sleep, good food and laughter are my essentials, and - despite trying to keep my social media time to a minimum at the moment - it's been so uplifting to see a surge of support online and the maker community really coming together during this uncertain time."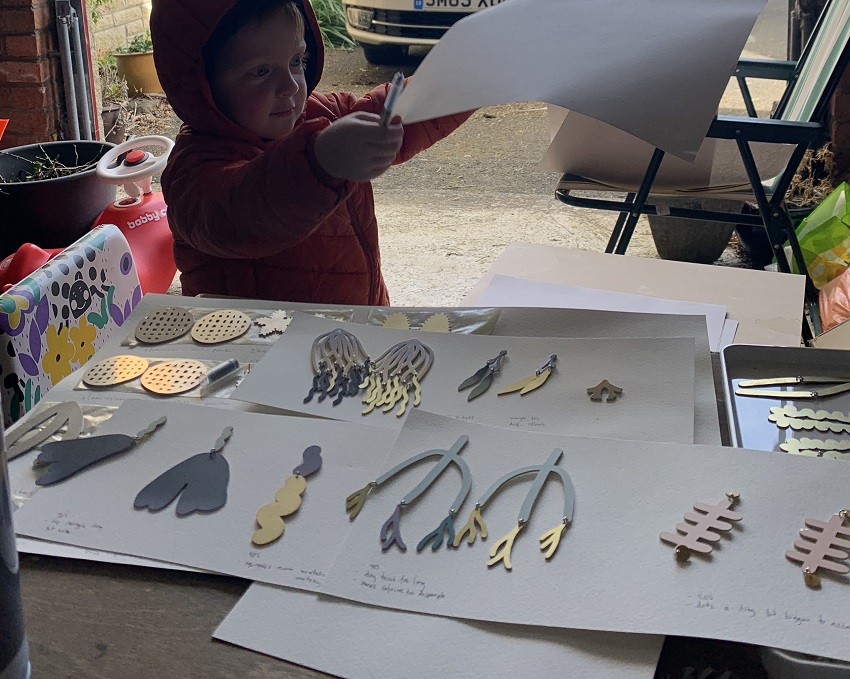 Image: Kate Trouw jewellery / Image by the artist

Kate Trouw, Jewellery
As an architect turned jeweller living and working in Fife, Kate Trouw's designs are heavily influenced by her surroundings. She uses polymer clay to create elegant yet playful statement pieces which can be worn every day. Kate explains how the lockdown has affected her personally and professionally:
"The first couple weeks of the lockdown were very strange, and it took a while to get used to our new normal. My son's nursery was closed and all my wholesale orders were cancelled, so I closed my online shop and stopped going to the studio. It was an anxious time."

Over the past few weeks of the lockdown, Kate has dedicated 12 hours a week to focus on developing new collections (with the help of her son, pictured). She brought the materials she needed at home and set up in the corner of her garage. She has found the time helpful to work on new things without the pressure of fulfilling orders at the same time. Kate aims to launch her new designs after lockdown restrictions are lifted, she explains further:

"I'm aware that, even with no income at the moment, I'm in a privileged position, so I decided to have a sale and a raffle to raise money for food banks. I had stock sitting around doing nothing and some limited-edition pieces I had been planning to sell. I've seen many makers doing similar things and I'm proud to be part of a community here in Scotland that cares for those who are in more precarious situations than ourselves."

With the help of donations, Kate amongst other local makers raised £1,200 to donate to the Trussell Trust and Kirkcaldy Food bank. She explains she's found a positive side to the current situation: "Despite the dreadfulness of the situation, I have gained something. Slowing down on our walks in the woods or at the beach because there is literally nothing else to do has been surprisingly rewarding. I hope I can carry that on when things start to recover and life fills up again with all the everyday things we used to take for granted."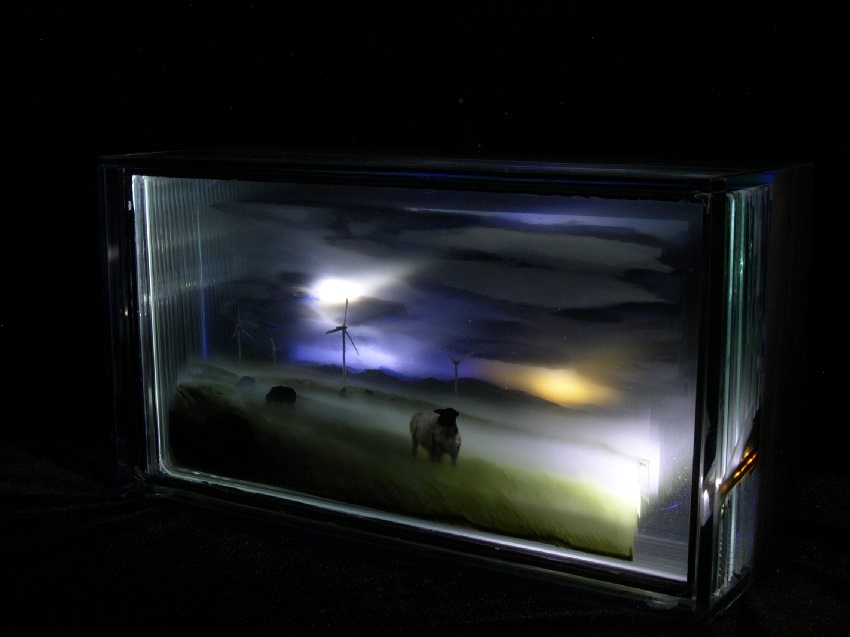 Image: Jeff Zimmer / Photography by Pete Duvall
On 14 February 2020, Jeff Zimmer and fellow glass artist David Mola began a new chapter in their creative practices, investing their life savings in a new public access glass studio: Glass Lab Edinburgh.

Glass Lab was set to be a place for community, sharing, and access, with space to run classes, rent studio space and access to equipment, take on architectural glass commissions and repairs, as well as have a space for both David and Jeff to continue to pursue their own practices.
As news started to come in about a devastating new virus, David and Jeff were distracted by the overwhelming list of tasks necessary to start a new business. Jeff explains: "The unit we moved into had already been a stained glass studio, but it needed complete refurbishment and reconfiguration to suit our vision. So, we rolled our sleeves up and got stuck into the heavy, dirty work, with family and friends to lend a hand."
David and Jeff had planned to start classes the third week of March, and already had bookings from students. They had even tentatively planned a grand opening for the last weekend of March. By mid-March, the lockdown was announced and they were forced to cancel all classes.
"We were already in the process of finding our 'new normal' when this happened. Undergoing a major life transformation just as the lockdown hit has been simultaneously disorienting and strangely comforting."
After a few days of staying home, David and Jeff reasoned they could start going back into the studio. He explains, "Nicola Sturgeon had suggested that if businesses could safely continue, they should. We both cycle and/or walk to the studio (thus avoiding public transportation) and don't share any space with others. And we still had lots of refurbishment work to do! So, David and I tried a few different work patterns and learned to work in the space and maintain social distancing measures."
"To tell the truth, in some ways it's been a relief to have this project to work on during this time. Having a goal to work towards, as well as something physically and mentally engaging, has been a life-saver. I can, for hours at a time, distract myself from the pandemic and focus on building a future that I hope will still come."
Jeff admits there has been a lot of work to be done to get the space up and running, and it's been good have to have the additional time to devote to this. He also explains both himself and David have been fortunate enough to still have some work come their way before the lockdown went into effect:
"Like everyone else, there are times I'm filled with anxiety about the future. I worry that I've worked my whole life to get to this juncture – to work with a fantastic partner to create a creative space and community with so much promise, but which may fold before it even gets a chance to fly.
But if we can survive, the potential is so great. And I hope we're able to look back twenty years from now and remember that we first opened shop as the world was shutting down – and survived."

Stay updated with the latest information and support during COVID-19 in our Maker's Guide to Coronavirus (COVID-19).
Interviews have been lightly edited or condensed.
Making in Lockdown - Part Three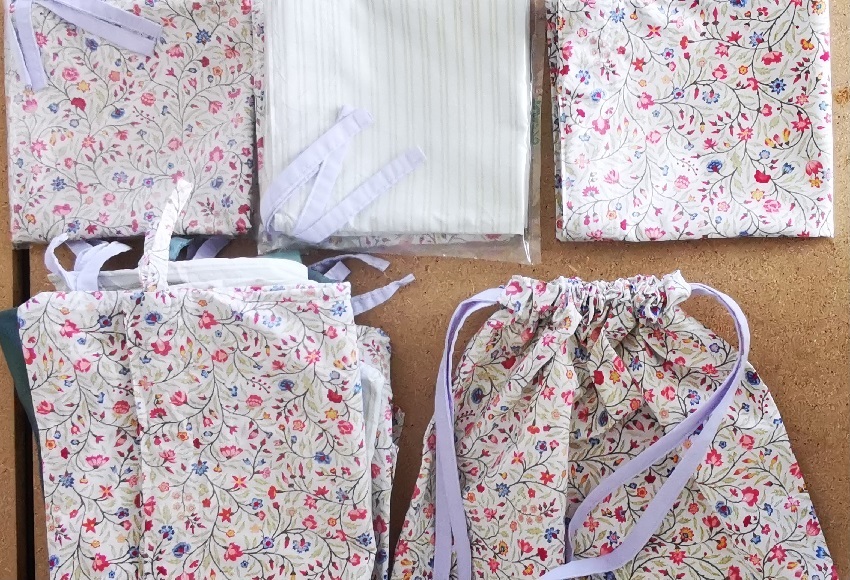 Transparent