Image: Lorraine Robson / Photography by the artist
Scotland is well represented this year at Collect, a key highlight of the international craft calendar.
Organised by the Crafts Council, Collect is the international art fair for modern craft and design held at Somerset House, London, from Thursday 27 February to Sunday 1 March 2020.
Now in its 16th year, Collect brings together over 30 international galleries from across the globe, each curating their own showcase of works made in the last five years by the world's leading contemporary artists and designers.
Alongside the Craft Scotland showcase (W10, West Wing), you can discover Scotland-based makers represented by independent galleries including; Karlyn Sutherland at Bullseye Glass (W1, West Wing), Frances Priest at Cavaliero Finn (W11, West Wing), Joanne Thompson at Goldsmiths' Fair (E18, East Wing), Jennifer Lee at Joanna Bird (S10, South Wing), Choi Keeryong at Vessel London (S12, South Wing) and Andrea Walsh at Oxford Ceramics (E5, East Wing).
North Lands Creative at Collect
Returning to Collect, North Lands Creative showcase will celebrate the outstanding British and International creativity in glass. All the makers selected have a connection to North Lands Creative's Alastair Pilkington Studio in the Highlands, and the work has been inspired by either their immersive time on the artist in residence programme, or the collaborative process from the associate artist project.
Makers include Emma Baker (UK), Alberto Lago (Italy), James Maskrey (UK), Alexandra Muresan (Romania), Laura Quinn (Ireland) and Martin Janecky (Czech).
Karen Phillips, Director of North Lands Creative said: "With its mix of ingenuity and imagination, North Lands Creative has always been a meeting point for historicism and modernity in glass. Our stand at Collect 2020 bridges the two by offering fresh insights into the historic techniques of glass whilst pioneering new thinking on the medium."
Based in the Highlands, North Lands Creative is a renowned centre dedicated to the study and development of glass as an art form that fosters a strong international community among participating artists.
Lorraine Robson at Collect Open
In addition to the main fair, this year's Collect Open presents a platform for 12 new ambitious craft-led installations by individual artists and collectives, including Linlithgow-based ceramicist Lorraine Robson, which will be showcased around Somerset House.
Lorraine's ceramic installation HIT ME SHAKE ME BLOW ME comprises of slip-cast multiples, created especially for Collect Open 2020. The repeat elements are designed to invite engagement through the beautiful tactile quality of the work. Its provocative title raises Dementia awareness, particularly highlighting the positive effect on cognitive thinking through creativity for those with Dementia diagnosis.
Lorraine has been designing and producing sculptural ceramics from her purpose-built studio near Linlithgow for over 25 years. Her most recent work focused on ceramic vessels inspired by armoury collections, encompassing ideas of lost memories and function; a work progressing ideas explored in a Creative Scotland funded development period. The work subsequently created, Empty Vessels, aimed to raise Dementia awareness, and was well received in a series of solo-exhibitions in Scotland.
HIT ME SHAKE ME BLOW ME at Collect 2020 is supported by the National Lottery through Creative Scotland, with materials sponsorship by Potclays Ltd.
Constructing Nature at Flow Gallery
If you're in London for Collect, why not visit the Flow gallery, Notting Hill, London. Basket weaver Lizzie Farey (Dumfries & Galloway) and jeweller Anna Gordon (Glasgow) have come together for joint exhibition Constructing Nature.
Inspired by their similar artistic approach to making, and the themes they explore within their work, Constructing Nature is an exhibition of intricately woven wall pieces and carefully constructed broaches. Inspired by their natural surroundings, each piece has been created through careful observation of the movement and patterns in nature and are finished with a paired down minimalism to reflect, in their own interpretation, the calm which can be found.
Flow is a renowned contemporary craft gallery situated in the heart of Notting Hill and was established by Yvonna Demczynska in 1999.
Constructing Nature is on until Saturday 21 March 2020
Flow, 1-5 Needham Rd, Notting Hill, London W11 2RP
Visit Collect 2020:
Somerset House
Strand, London
WC2R 1LA
Opening hours:
Thursday 27 February 11am to 5pm
Thursday 27 February (Private View) 6pm to 9pm
Friday 28 February - Sunday 1 March 11am - 6pm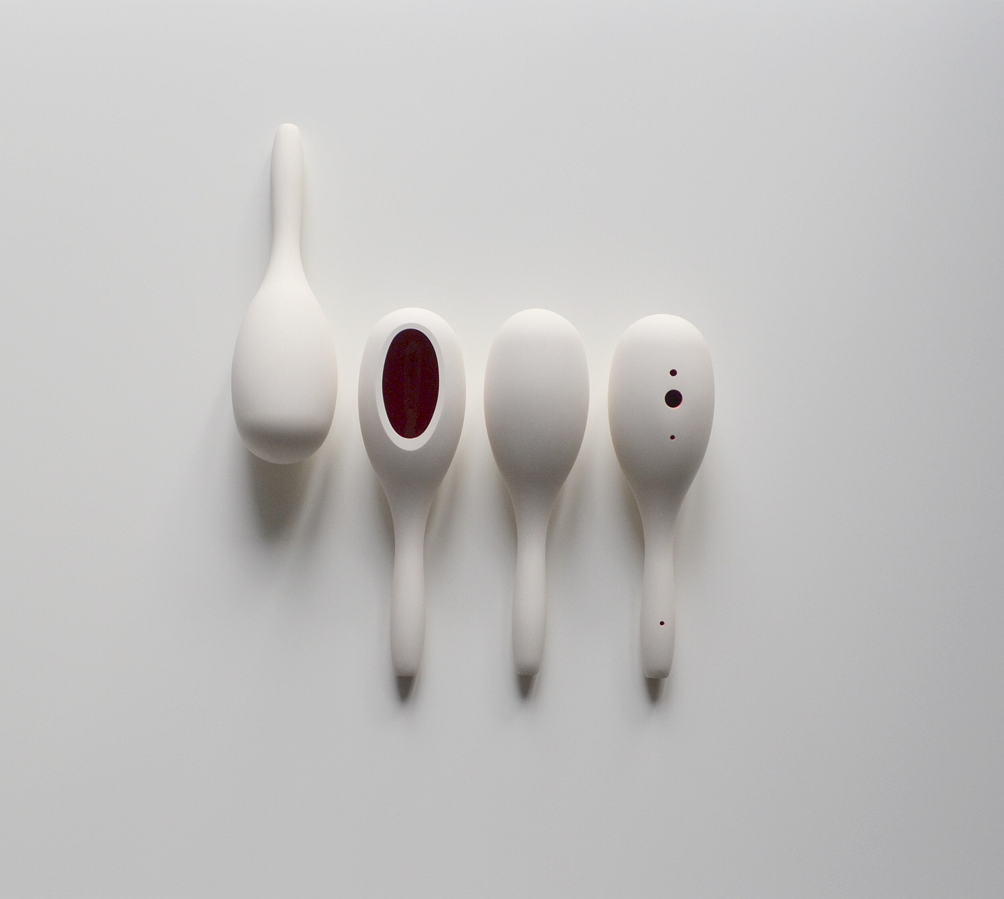 Transparent