Welcome to The Craft Edit, where we bring you an insight into what's going on within the craft sector in Scotland.
---
It is fantastic to hear about all of the ways Scotland's thriving craft scene is growing both at home and further afield. This September, Scotland-based makers are being represented in prestigious exhibitions throughout the UK, and fascinating projects that explore craft and performance are taking shape.
V&A Dundee now open
We encourage all craft enthusiasts to take a trip to Dundee to experience the new V&A Dundee museum, now open to the public. This historical institution has been championing design since 1852 in its iconic London location and has now opened the doors of its new building designed by Kengo Kuma on the shore of Dundee.
Inside you will discover cross-disciplinary design in an impressive, bright interior. The exhibitions are a true testament to the bringing together of the most evocative old and new design that pushed or continues to push boundaries of design, craft and art. At the new V&A, you can see the magnificent Charles Rennie Mackintosh oak room as well as a new commission, Looped, by Glasgow-based artist Ciara Phillips, who was nominated for the 2017 Turner Prize.
While you're there, make sure you see work by Scotland-based makers including; Attracted to Light by glass artist Geoffrey Mann, jewellery by Andrew Lamb and Unstable Stool by Angus Ross.
Elements: A Festival of Jewellery, Silver & Gold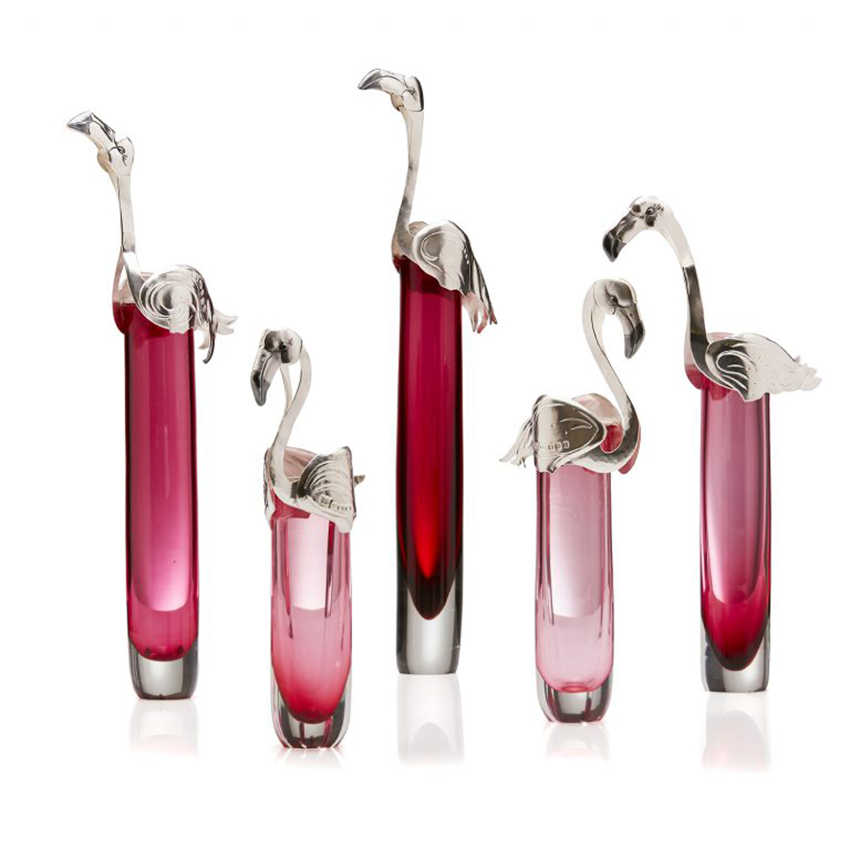 Bryony Knox Photographer unknown
This annual event celebrates the excellent jewellers and silversmiths who are currently working in the UK, and it's not to be missed. From the Friday 19 – Sunday 21 October 2018, you can visit Lyon & Turnbull in Edinburgh to see the exhibition, purchase beautiful craft and attend exciting events.
Incorporation of Goldsmiths in partnership with Fair Luxury are curating this year's exhibition, with the theme Perspectives – Creating Jewellery for a Fairer Future. The craft sector's growing appreciation for ethically made craft is an important topic, it is great to see that this is being recognised in a prestigious showcase.
At Elements you will find work by ten Scotland-based makers, including Hamish Dobbie, Bryony Knox and Heather Woof. Additionally, you can find upcoming talent from art colleges throughout Scotland.
Brocade
It's fascinating to see new approaches to researching craft's rich history appearing in Scotland. The critically acclaimed live dance performance Brocade, directed and choreographed by Roberta Jean, is being translated into a series of three films.
The relationship between women and textiles has long been highlighted in critical theory. The labour involved in producing lace has historically been connected to collectives of women. In Brocade the dancers are united by Roberta's choreography, with locations and sound offering another layer of context to the films.
In the first film of the series, Lace, women dance alongside the traditional looms found at MYB Textiles in Ayrshire, aligning their bodies to the invariable motion of the machines that create intricate lace. Rope, the second film, was launched last month with compelling music by Angharad Davies to accompany the dancer's energetic movement.
We look forward to seeing the third and final film to complete Brocade, a project supported by Dance Base and Creative Scotland.
Carrie Fertig at the National Glass Centre
Carrie Fertig film still Photography by Rob Page
The connection between craft and performance continues at the National Glass Centre, Sunderland with Edinburgh-based Carrie Fertig's upcoming exhibition.
Opening on Saturday 29 September 2018, Forgiveness will explore the challenge of forgiving through sound, moving image and installation. The exhibition will evolve throughout the course of the exhibition based on visitor engagement, meaning everyone who visits will have a unique experience. Carrie's work often incorporates flameworked glass, using the objects she creates with intricate craft techniques in her performative work.
Lynne MacLachlan at designjunction
From the Thursday 20 – Saturday 22 September 2018 during London Design Fair, design-savvy visitors flock to designjunction, taking place in its new South Bank location. Since launching in 2011, designjunction has attracted some of the world's leading designers, makers and buyers.
This year, Glasgow-based jewellery designer Lynne MacLachlan will join the impressive list of exhibitors. Lynne's work pushes the boundaries of new digital tools to create her vibrant jewellery collections that play with light and movement.
In her recent collection supported by the Inches Carr Trust, Lynne created large-scale jewellery pieces to be used in performance. This unique collection considers the dialogue between wearer and object, these fascinating forms create a playful interaction between digital technology that moves with and adapts to the contours of the body.
To find more opportunities to experience craft in Scotland, visit our What's On page to browse workshops, exhibitions, events and more. Have you got a craft event that you would like us to share? Submit a listing for our What's On page here or get in touch with hello@craftscotland.org.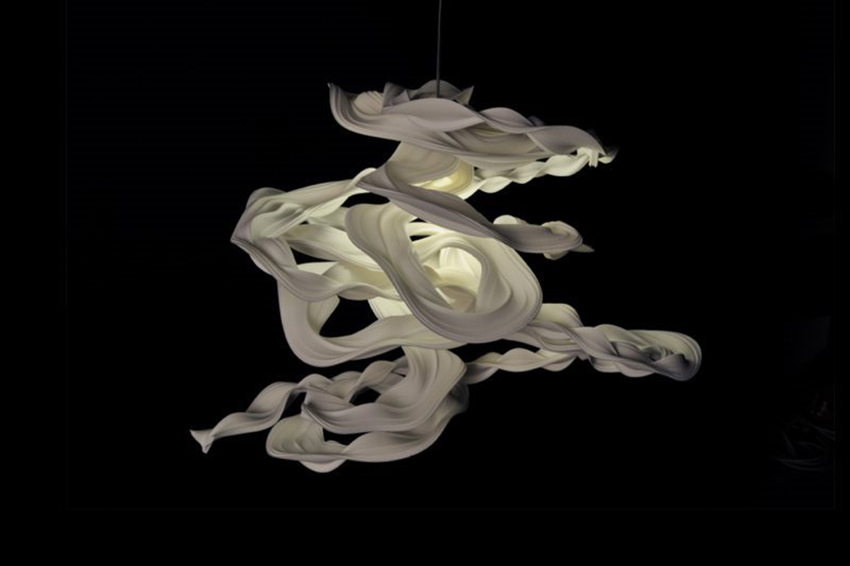 Transparent