The Craft Edit is your monthly insight into Scotland's thriving craft sector. Hear all the latest news from awards and funding, to artist residencies and special collaborations.

---
New manifesto aims to bring Scotland's makers together
The MAKE manifesto is a collective call for change for Scotland's craft sector. The new project, which launched on Thursday 4 September, aims to bring Scotland's makers together to identify areas of focus for collective actions that will help to strengthen the sector.

Over the past two years, Panel, an independent curatorial practice based in Glasgow, have been working with Helen Voce, Neil McGuire, Sarah Drummond and others from across Scotland's craft sector to shape MAKE.

The manifesto and its corresponding website sets out action points and recommendations that directly reflect the issues of makers living and working in Scotland.
With the engagement, support and energy of individuals and organisations in Scotland's craft sector, MAKE will harness collective action and momentum to further shape a nine-point manifesto to create a strong future for craft in Scotland.

MAKE emerged from the Craft World Café 2016, a craft sector-focused event facilitated by Roanne Dods, managed by Craft Scotland, for the Craft Development Network. The World Café is a simple, flexible format for hosting a large group discussion. This craft-focused event welcomed over 65 people from across Scotland's craft sector.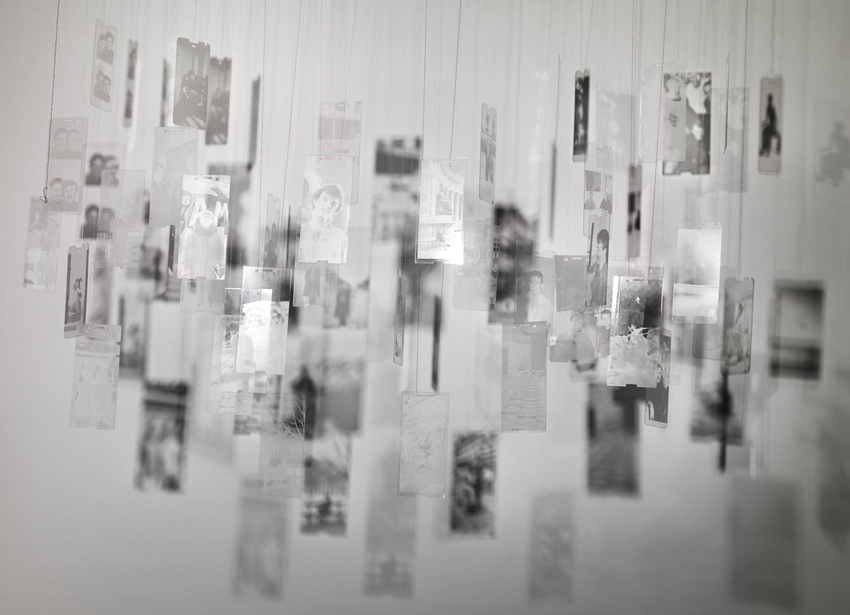 Image: Jeff Zimmer / Photography by Shannon Tofts
Edinburgh-based maker wins at The British Glass Biennale 2019

Jeff Zimmer, an Edinburgh-based glass artist has received The British Glass Biennale 2019 award for his piece The Fragility of Memory and Material (Personal).

Consisting of photos from a life shared with his previous partner John, who died in 1995; the images have been laser-etched onto mobile phone screen glass and are projected in shadows across the walls. The work has been acquired for the permanent collection of the Europäisches Museum Für Modernes Glas/European Museum for Modern Glass.

The British Glass Biennale is the foremost exhibition of excellence in contemporary glass by artists, designers and makers currently working in Britain. Taking place every two years, the awards ceremony marks the start of the International Festival of Glass, a four-day event celebrating the drama and excitement of glass.

Over 70 makers were selected out of 200 applicants by a panel of specialist judges. The work shown was the most diverse yet and formed a cutting-edge showcase of contemporary British-based glass talent with over £12,000 worth of awards to be won.

Several members of the Scottish Glass Society were amongst the 74 makers shortlisted for the awards, including Cathryn Shilling, Amanda J Simmons, Dawid Stroyny, as well as glass artist Carrie Fertig - whose work titled My Sister's Bones was the first piece to greet visitors to the exhibition.

Manchester-based maker Ian Chadwick received the Glass Sellers' Art & Craft Award 2019 for his piece Medicine for Garmonbozia (Glass Charger Index 1902).
The winners were announced at the opening awards ceremony, which took place at the Glasshouse (Ruskin Glass Centre), Stourbridge on Thursday 22 August 2019. Winners of the public-voted prizes will be announced at the closing ceremony on Saturday 28 September 2019.

The exhibition is open until Saturday 28 September 2019 at the Glasshouse; the heart of the historic glass industry in the UK.

Learn more about Jeff and his work in our Journal article Make Your Own Story: The three dimensional glass paintings of Jeff Zimmer.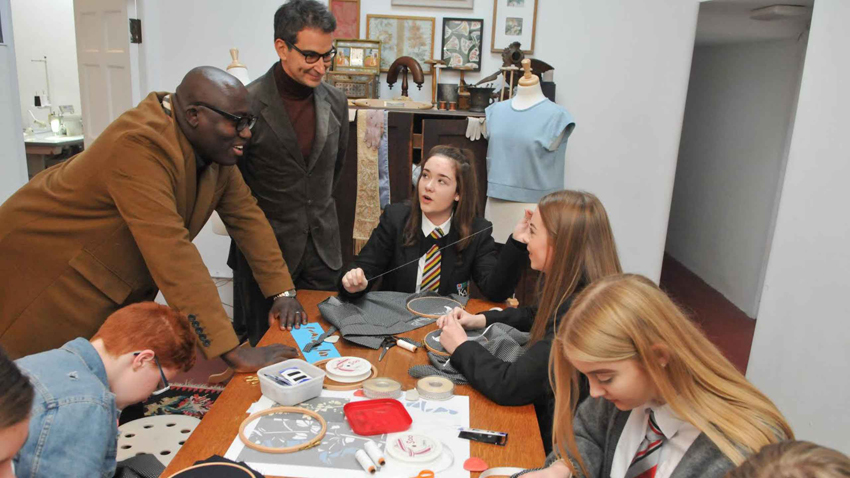 Image: (Left to right) Edward Enninful (British Vogue Editor-in-Chief), Frederico Marchetti (CEO of Yoox/net-a-porter) with Kilmarnock and Loudoun Academy pupils. / Photography by Ian Brown
Textiles programme for young people awarded Creative Scotland funding

A programme aimed at developing young people's skills in textiles is amongst the 40 projects sharing over £600,000 of National Lottery funding through Creative Scotland in the latest round of Open Project Fund awards.
The Prince's Foundation received funding toward its Future Textiles programme for adults and young people at Dumfries House, East Ayrshire. The programme covers a range of creative activities aimed at encouraging more people to develop skills in textiles.
The aim for Future Textiles is to reduce the skills shortage in the Scottish textiles industry by introducing people to textiles as a way to express their creativity and providing them with the key skills needed to find employment in the sector.

Open Project Funding is available to a wide range of organisations and individuals working across Scotland in the arts, screen and creative industries. Recipients can be awarded between £1,000 to £100,000 (or up to £150,000 by exception) to develop their projects.
Culture in new planning bill
The Planning (Scotland) Bill has recognised the cultural sector and its value to communities in Scotland. Included in the final Bill are five key references to culture that will help communities protect their cultural assets; to acknowledge rights, promote the allocation of land in the public interest and for the common good.

Culture Counts and the cultural sector are pleased that politicians and civil servants understand the wider importance of the protection of culture; due to well-known benefits that span across health & social care, education and the economy.
Culture Counts noted that the positive trend in social prescribing by the NHS in Scotland and consideration in planning can only strengthen the sector's ability to be able to provide services, improve wellness, enjoyment, hope and inspiration.
The members and supporters of Culture Counts have been following the Bill since December 2017. The collaboration of many organisations to discuss issues and share information has undoubtedly produced a better Bill for the sector.

The Planning (Scotland) Bill was passed by Scottish Parliament on Thursday 20 June 2019.
Image: Donna Wilson, Catherine MacGruer (top left) amongst British designers - A Day to Remember / Photographer unknown

Inverness-based designer raises funds for charity
Last month, Inverness-based maker Catherine MacGruer worked alongside Scottish homeware designer Donna Wilson, as one of the specially selected designers for a new edition of the Robin Day Chair for Heal's, London. The exhibition, A Day to Remember, was held at their flagship store in London, from Thursday 1 to Wednesday 21 August 2019, in support of the Robin and Lucienne Day Foundation.
Catherine was invited to upholster the chair in her own original fabric as part of a showcase alongside some of the best textile talents in Britain, including Wallace & Sewell and Darkroom London. There was an opportunity to own this chair through a charity live online auction held in support of the foundation.

The project, initiated by Case Furniture in partnership with Heal's and the Robin and Lucienne Day Foundation, seeks to improve the future of young British designers by supporting the educational work of the Foundation.
The Robin and Lucienne Day Foundation is a design education charity set up by the couple's daughter in 2012. As well as running an awards programme for design students, the Foundation collaborates on educational projects and is developing a digital archive which is an important resource for exhibition curators, design historians and writers.
Scottish designers' new work feature in Autumn Craft Collection

New work by Edinburgh-based designer/maker Niki Fulton and Paisley-based jeweller Lisa Crockard will appear in the Ashgate Gallery Autumn Craft Collection this month.

The specially selected collection of ceramics, jewellery and textiles, handcrafted by some of the UK's most talented designer/makers, will be on show from Saturday 7 September to Saturday 2 November 2019.

Niki Fulton designs surface patterns for her range of silk neckware, with colour palettes inspired by the Scottish landscape. Niki has written about colour theory for several publications and has been awarded a special merit from Colour Group GB.
Lisa Crockard established her jewellery brand in 2016 after completing her HND in Jewellery at the City of Glasgow College. Since then she has begun to develop her jewellery making through a combination of traditional hand-making techniques, along with CAD and 3D printing.
Ashgate Gallery in Surrey, England, curates a year-round programme of more than 20 annual exhibitions and events, showcasing the of emerging and established designer/makers across the UK.
---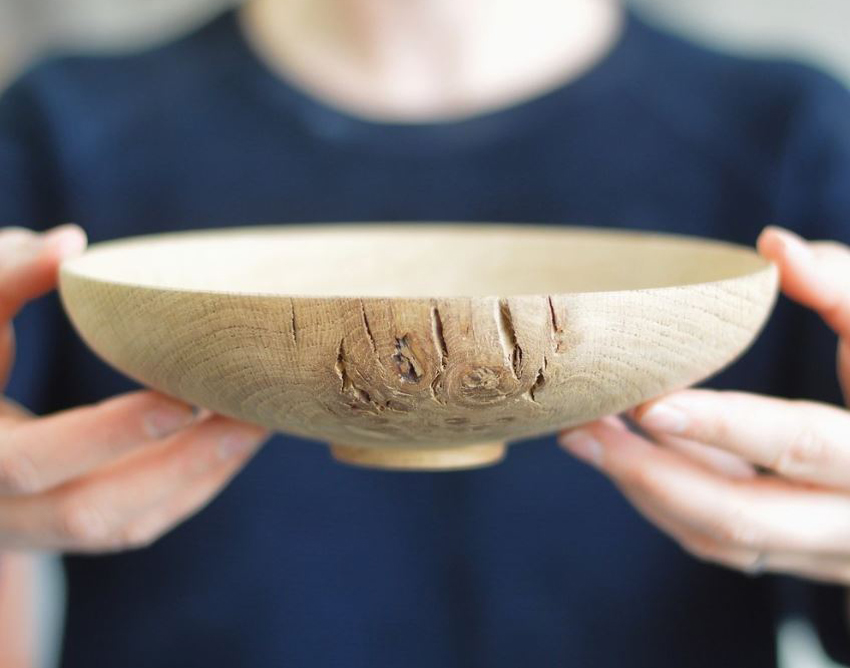 Image: Jono Smart and Emily Stephen / Photographer unknown

Visit craft this September
With the arrival of Autumn, several prominent galleries are opening their doors with exhibitions exploring craft disciplines from ceramics to wood.

Studies: In clay, wood and linen is a weekend-long exhibition from Friday 6 to Sunday 8 September at Space at Seventeen, Edinburgh. Makers Jono Smart, Emily Stephen and Hayley McCrirrick will be showing a selection of recent work exploring three craft disciplines. Their studio has been running for five years and the artists wanted to take a moment to show their progress and explore new ideas.

Facecrime at Tramway, Glasgow, is the first solo exhibition in Scotland by artist Jonathan Baldock whose work includes ceramic sculpture, woven textiles and performance. The exhibition, which closes Sunday 6 October 2019, explores an alternative history of clay as a tool of communication and a carrier of language that defiantly stands the test of time.

Over in Wales, the Function & Ornament exhibition explores basketry and features Scottish makers Lizzie Farey, Sarah Paramor, Lise Bech, John Cowan, and Anna King. Catch it before Sunday 13 October 2019 at Ruthin Craft Centre, North Wales.
See more on our What's On section.
Read about craft this September
BBC News: Craft workers 'need their own titles'
Financial Times: Meet the designer turning Scots oak into fine garden furniture
Frieze Magazine: Is Craft Back In Fashion?
The Guardian: How Pottery Became a Refuge From Our Hyperconnected Times
The Courier: Modern Day Pict Revives the Craft of Leatherwork
The Press and Journal: Shinty Stick-making at Risk of Extinction
The Guardian: Why Bayeux chic will be the next big fashion trend
---
Share your news with Craft Scotland. Email a press release and high-quality photography to hello@craftscotland.org.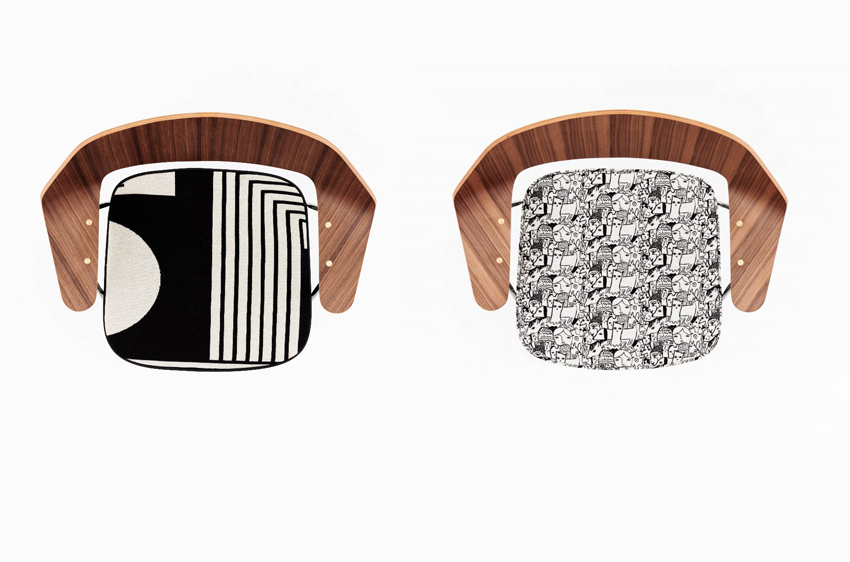 Transparent