For several makers, the Summer Show presents a chance to create exciting new work, with many exploring different shapes, colours and forms within their creative practice. The Summer Show is therefore the perfect place for you to discover brand new up and coming pieces by independent designer/makers in Scotland.
We chat to ceramic jeweller and accessories designer/maker Beth Lamont and jeweller Heather Woof about their new designs, created especially for the Summer Show 2018.
---
It's fantastic to hear you've created new designs specifically for the Summer Show. Tell us more about your new work...
Heather Woof (HW): I have created a small group of work exclusively for the Craft Scotland Summer Show. This mini collection explores vibrant colours in the metal niobium, my first pieces of this material. These statement studs have subtle shifts in tone as they catch the light when worn, from soft pink-y purples to deep vibrant blues.
Beth Lamont (BL): I have worked in bigger and bolder pieces this year. I always want to make a statement when I design jewellery and going large scale while keeping a minimal form was an exciting new challenge.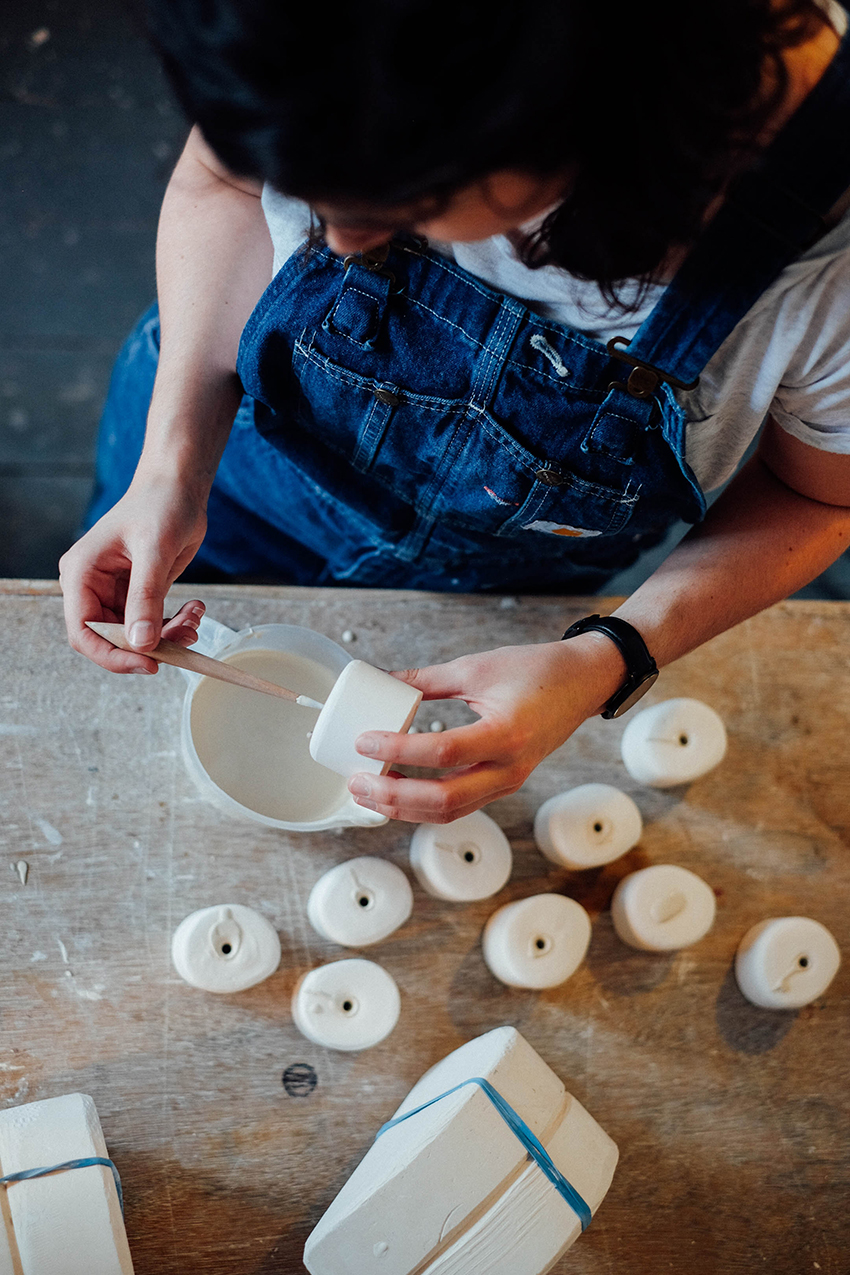 Beth Lamont in her studio / Photography by Isabele McCabe
What is the inspiration behind your new pieces?
HW: I wanted to experiment with colour in my work again. Since my departure from working with titanium, I have been looking for ways to re-introduce colour in a way that fits my design style. I designed the pieces using simple shapes and clean lines to balance the rich colour achieved in the metal.
BL: I can't help but be inspired by the coast when living in Scotland. It's where I go to escape on weekends and harbours, in particular, are a great place to find shapes and beautiful colour combinations. You might be able to spot the odd outline of a porthole or buoy in these new pieces.
Heather Woof Niobium Blue Studs / Photography by Heather Woof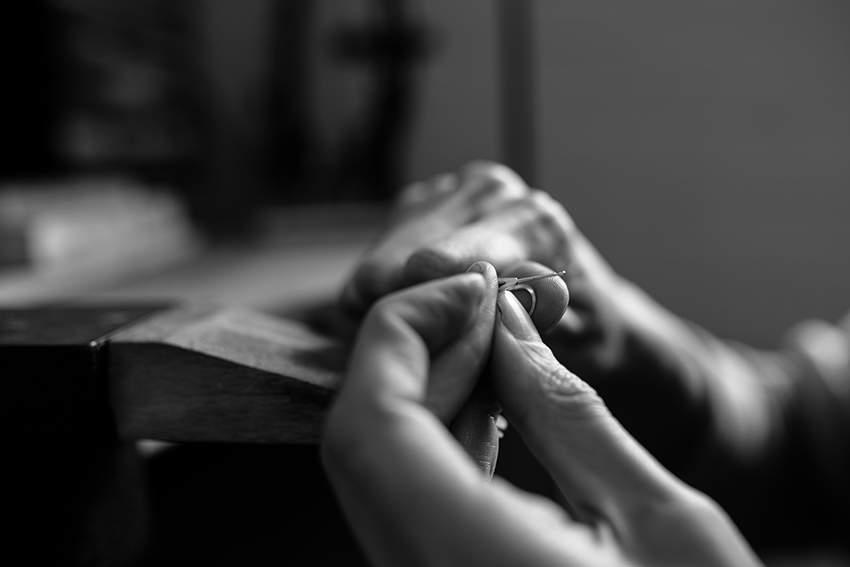 Heather Woof at her workbench / Photography by James Robertson
Why were you inspired to make new work specifically for the Summer Show?
HW: It is my first time exhibiting with Craft Scotland at the Summer Show. I wanted to create something a little bit special, that could not yet be found on my website, or in my other stockists. I also used this as an opportunity to play and try something new.
BL: The Summer Show is a great place to launch new work, as the calibre of makers and surrounding work is always so high, it really pushes me to my highest standard. Also, you can't beat the start of the Edinburgh Fringe Festival to kick off something new and exciting.
Beth Lamont stand at the Summer Show 2018 / Photography by Craft Scotland
Beth, you've created new work in the past for the Summer Show, what has been the reaction? How did it influence your daily practice?
BL: I find the Summer Show is a very encouraging place and the visitors really appreciate the craft that goes into everything made. If a piece goes well at the Summer Show I know it's a keeper, just like my brushstroke brooches which I launched last year and have become a firm favourite!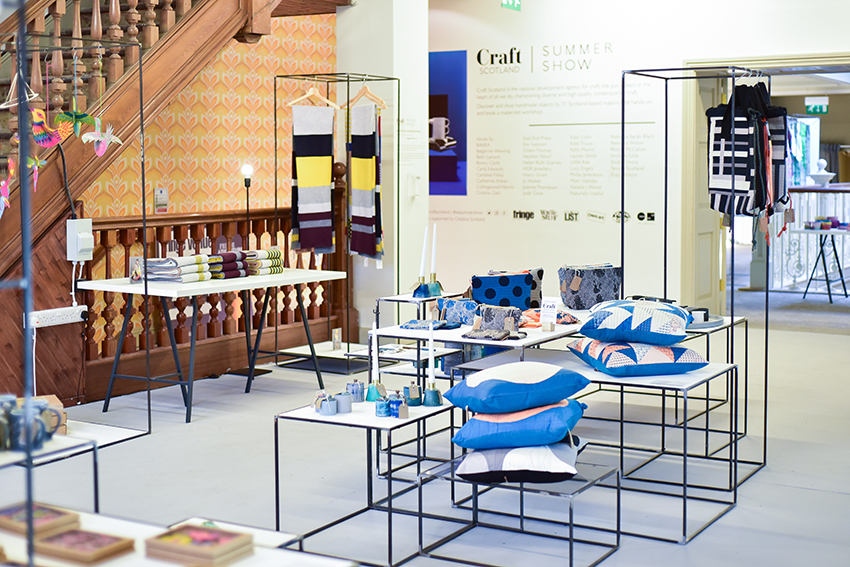 Craft Scotland Summer Show 2018 in White Stuff, Edinburgh / Photography by Ellie Morag
---
You can find Heather's and Beth's new pieces at the Craft Scotland Summer Show 2018, alongside the work of 35 other talented makers.
Friday 3 to Sunday 26 August 2018 | Open daily | Free entry
Mon - Wed: 10am - 6pm
Thurs: 10am - 7pm
Fri - Sat: 10am - 6pm
Sunday: 11am - 5pm
Venue 205, Second floor, White Stuff, 89 George Street, Edinburgh EH2 3ES
You can also find a collection of Beth's work on the Craft Marketplace.