The Craft Edit is your monthly insight into Scotland's thriving craft sector. Hear all the latest news from awards and funding, to artist residencies and special collaborations.
---
Woman's Hour Craft Prize comes to Scotland

The touring exhibition showcasing work by the twelve finalists of the inaugural Woman's Hour Craft Prize has arrived at The Lighthouse in Glasgow. With work ranging, from handwoven willow structures, futuristic glass figures and unfired clay installations, the exhibition runs until Monday 27 May.
The Women's Hour Craft Prize, rewards originality and excellence in concept, design and process, recognising makers who have demonstrably contributed to craft practice in the last five years. Ceramicist Phoebe Cummings (see above) was announced as the winner on BBC Radio 4's Woman's Hour, broadcasted live from the V&A, London, on Friday 8 November 2017.
The Woman's Hour Craft Prize is a collaboration between the Crafts Council, the V&A in London and BBC Radio 4.
Scottish craftmanship featured at London's Craft Week
London Craft Week is an annual event, running Wednesday 8 to Sunday 12 May 2019, that showcases exceptional craftsmanship through a jam-packed programme featuring workshops and exhibitions with emerging makers alongside celebrated masters, renowned studios and galleries, shops and luxury brands.
Edinburgh-based jeweller Joanne Thompson, known for her sculptural necklaces, will be amongst several artists showcasing work celebrating textiles and jewellery maker Annie Sherburne at the Birth of Flowers exhibition by Contemporary Applied Arts (CAA), at Duke Street, London.

Join Pringle Scotland at their event celebrating Scottish Craftsmanship, a demonstration of hand intarsia – one of the most intricate and traditional knitting techniques. For over a 200-year history, Pringle Scotland continue to be a pioneer of British knitwear and a champion of British heritage and can be considered one of the oldest luxury fashion brands in the world.

With a carefully curated programme of events across the capital, there's lots to see at this year's London Craft Week before it ends Sunday 12 May.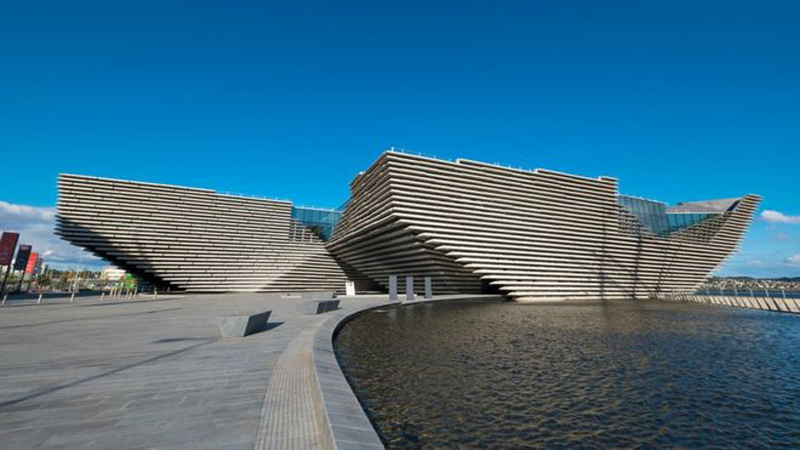 Image: V&A Dundee / Photographer unknown
V&A Dundee in the running for Art Fund Museum of the Year award
V&A Dundee, designed by Kengo Kuma, opened last September and attracted 500,000 visitors in its first six months. As Scotland's first design museum, it has permanent Scottish design galleries and holds major exhibitions showcasing the best in international design, as well as events, talks and workshops.
It is one of five finalists for the Art Fund Museum of the Year 2019, which celebrates innovation and achievement in museums and galleries across the UK, with the winner receiving £100,000. The winner will be announced on Wednesday 3 July at a ceremony taking place in the Science Museum, London.
The judging panel chaired by Stephen Deuchar, Director of Art Fund, includes artist David Batchelor, broadcaster Brenda Emmanus, Glasgow Life Chief Executive Bridget McConnell and Warburg Institute Director Bill Sherman.
The Story of Tools: a celebration of craftsmanship
Hole & Corner, a lifestyle brand celebrating and promoting creativity and craftsmanship, have published their first hardback book exploring the beauty, culture and craft of tools.
As a celebration of the beauty and craftsmanship behind the tools of handmade trades, each chapter is devoted to a specific and unique tool. Axes, drills, chisels, shaping tools and more are examined by masters of handmade trades from blacksmiths and spoon makers to sculptors and silversmiths.
Divided into three sections – Wood and Stone, Earth, Metal and Glass and Material, Cloth and Decoration – this book tells the story of its 25 featured tools through the eyes of those whose craft and livelihood depend on them.

The Story of Tools is available from Hole & Corner's website.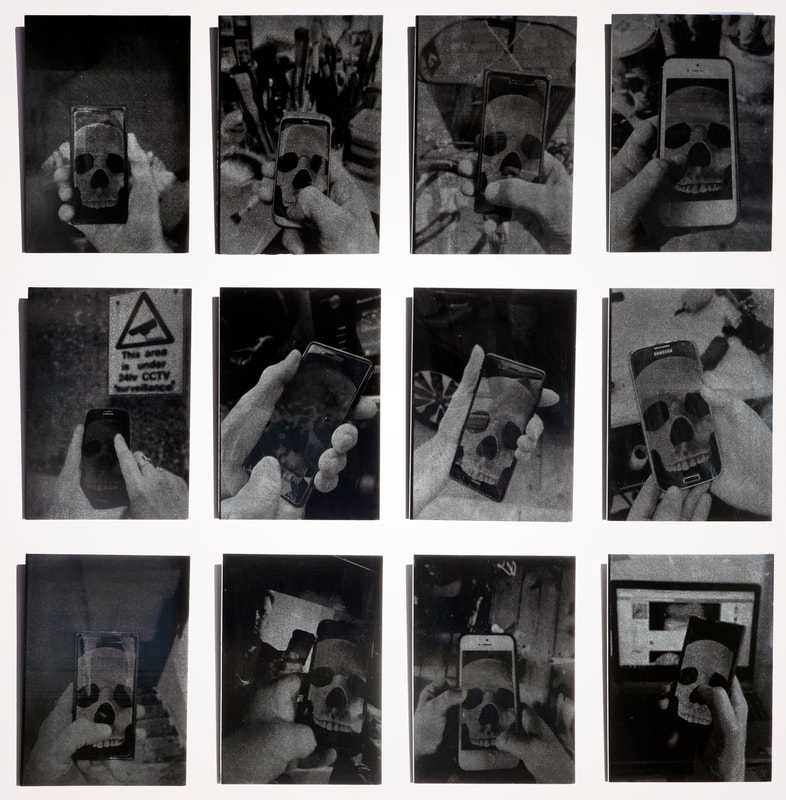 Image: Jeff Zimmer / Photography by Simon Bruntnell
Scotland-based makers shortlisted for the British Glass Biennale 2019

The Ruskin Mill Land Trust, in association with the Worshipful Company of Glass Sellers, recently announced the shortlist for the British Glass Biennale 2019, a celebration of excellence in contemporary glass by British artists, designers and craftspeople in the UK.
Choi Keeryong, Amanda Simmons, Karlyn Sutherland, Carrie Fertig and Jeff Zimmer, and other Scotland-based makers are amongst seventy-four makers selected to present the most diverse and outstanding works made with glass, made in the UK in the last two years.
The expert panel of judges was chaired by glass maker Róisín de Buitléar and consisted of Dr Jane Cook (The Corning Museum of Glass), glassmaker Monica Guggisberg, Angel Monzon (the Vessel Gallery), and Cathy Shankland (Inverness Museum & Art Gallery). The judges selected this year's entries from over 200 applicants and noted that all applicants achieved a very high standard.
The work will form a leading showcase of contemporary British based glass talent with over £12,000 worth of awards to be won. Prize winners will be announced at the awards ceremony on Thursday 22 August at the Glasshouse, Stourbridge. Winners of the prizes chosen through public votes will be announced at the closing ceremony on Tuesday 28 September.
Dumfries pop-up shop to showcase local makers
The Guild Dumfries C.I.C have launched their first pop-up shop in Dumfries Town Centre. They have secured the use of an empty property within the heart of the town and are hosting a pop-up shop for 14 days at the beginning of August.
The shop aims to showcase talented makers, designers, producers and independent businesses, as well as a place where customers can purchase covetable products they might not find elsewhere in the town, buying directly from local makers. An extensive programme of events, live installations, talks, tastings and workshops are also planned to take place over the two-week period.
Image: Jessica Howarth / Photography by maker
Community project turns upcycled fabric to quilting craftmanship

Edinburgh-based jeweller Jessica Howarth has collaborated with North Edinburgh Arts in Muirhouse to create quilting sessions for members of the local community. As a maker undertaking a community development project, Jessica wanted to promote craft as a tool for social engagement and a process that increases community wellbeing.
As part of her University of Glasgow master's degree project in Adult Education, Community Development and Youth Work, her quilting sessions have been running for three weeks and carry on till May.
The makers meet every Wednesday morning to work on patchwork quilts made from upcycled fabrics from the Scrap Store in Granton or fabrics that hold memories and meaning to them. Having begun in February, the patchwork quilts have been embellished with a variety of threads and lace to create a variety of textures and showcase learned techniques.
In order to celebrate the group, Jessica will be holding a mini-making festival on Saturday 1 June which will centre around several disciplines within the craft category and to share the skills they have learnt.
Textiles commission at the National Library of Scotland
Textile designer/maker Olive Pearson has been commissioned by the National Library of Scotland to create a scarf design for the Annual Appeal - Know It All. The commission celebrates 250 years of The Encyclopædia Britannica, inspired by the endpapers commemorating the first edition held in the National Library of Scotland.

Olive creates bespoke collections of contemporary knitted accessories from her studio in Glasgow. Inspired by geometry, urban and architectural details, her colourful designs play with perceptions. All products designed by Olive are 'slow fashion' and sustainable with zero waste.
Share your news with Craft Scotland. Email a press release and high-quality photography to hello@craftscotland.org.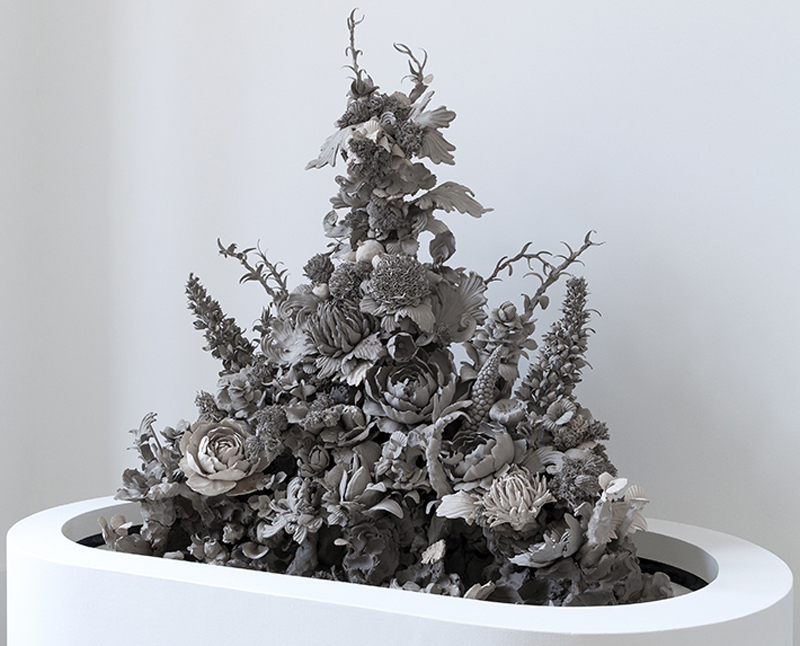 Transparent