Welcome to the Craft Edit, where we bring you an insight into what's happening within the craft sector in Scotland.
This month, makers are invited to be part of Response to Place, the exhibition running during the inaugural Craft Biennale Scotland. We explore new studio opportunities and new makers challenging the boundaries of craft, plus, tickets are now available for Creative Carbon Scotland's Green Arts conference.
Craft Biennale Scotland 2018
On 11 May 2018, the first Craft Biennale Scotland will launch in Scotland's capital, creating an exciting new platform for the discovery of the very best in international craft. Showing works by both leading and emerging artists and running for two months, the Biennale looks to celebrate craft as a fascinating, challenging, thought-provoking, exciting and innovative art form.
The centrepiece of this inaugural, dynamic bi-annual event will be an open international exhibition, Response to Place, which will be on display at the prestigious City Arts Centre in Edinburgh. The exhibition will showcase work that responds to a place where makers live, remember or imagine, or that contributes to individual identity or nationality, and ways in which we create and express our 'place' in the world. Makers are now invited to submit their work to be a part of this exhibition and have their work recognised for excellence within an international context. If you're a maker, visit our Opportunities within the Maker Community to find out more.
Funding for North Lands Creative
In support of cultural activity across Scotland, Creative Scotland has awarded £1.2 million in National Lottery support to 53 recipients across the creative industries. Among these is Lybster-based North Lands Creative, a unique studio organisation who focus on the national importance of contemporary glass development in the UK.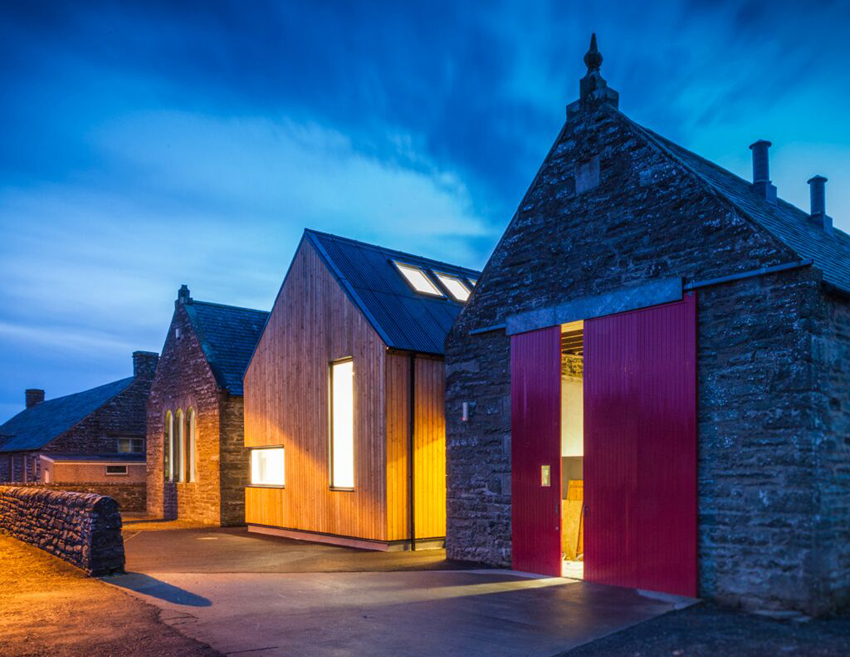 North Lands Creative
This funding will provide Scottish and international glass artists with access to affordable glass facilities, therefore enabling innovation and excellence in glass making for the artists and communities alike. The programme will help to enhance facilities, emphasise artist development and create open access opportunities for the public to visit the studio. To find out more about North Lands Creative, why not visit their Craft Directory profile? You can also find out more about Creative Scotland's Open Project Funding here.
Skye Arts Residency Success
This summer, Wasps Artists' Studios ran a limited number of residencies at new studios based at the Admiral's House on Skye. Gifted to Wasps Studios from the estate of Vice-Admiral Sir Roddy Macdonald KBE, the Admiral's House provides three creative studios within the grounds and allows artists to connect with local communities, oral and social histories, music and Gaelic culture.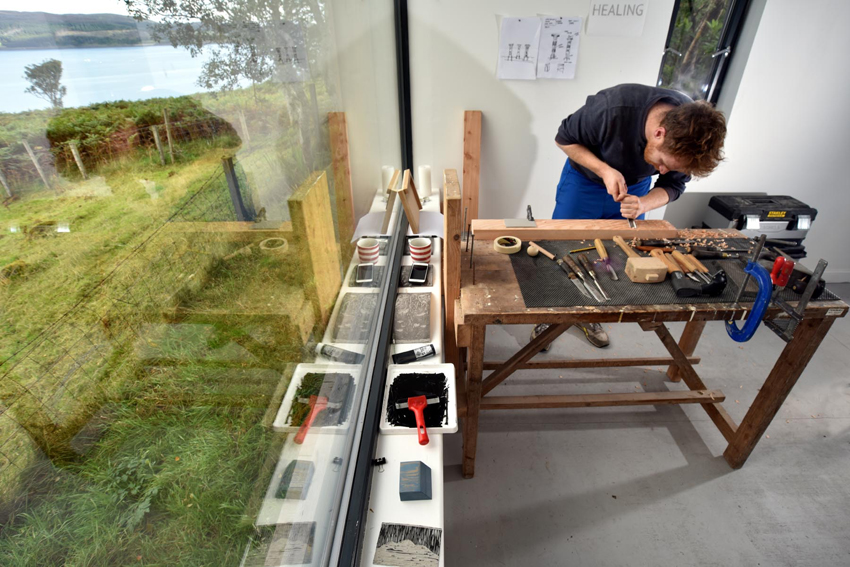 Martin Campbell in the Alan MacDonald Studio
One of the first artists to benefit from the programme was the designer and maker Martin Campbell, who runs the Rag and Bone Workshop in Glasgow. He spent six weeks based in the Alan MacDonald Studio and had this to say about his experience:
"The residency at the Admiral's House gave me an opportunity to reassess my current practice free from any commercial pressures or time constraints. It offered me the physical and mental space to be playful and rediscover the simple joy of making things."
Wasps Artists' Studios is now ready to take bookings for 2018. Plus, as part of the project Wasps and Portree-based Atlas Arts are offering an annual fully funded and supported residency to an artist, maker or designer. For more information on how to book, visit the Wasps website.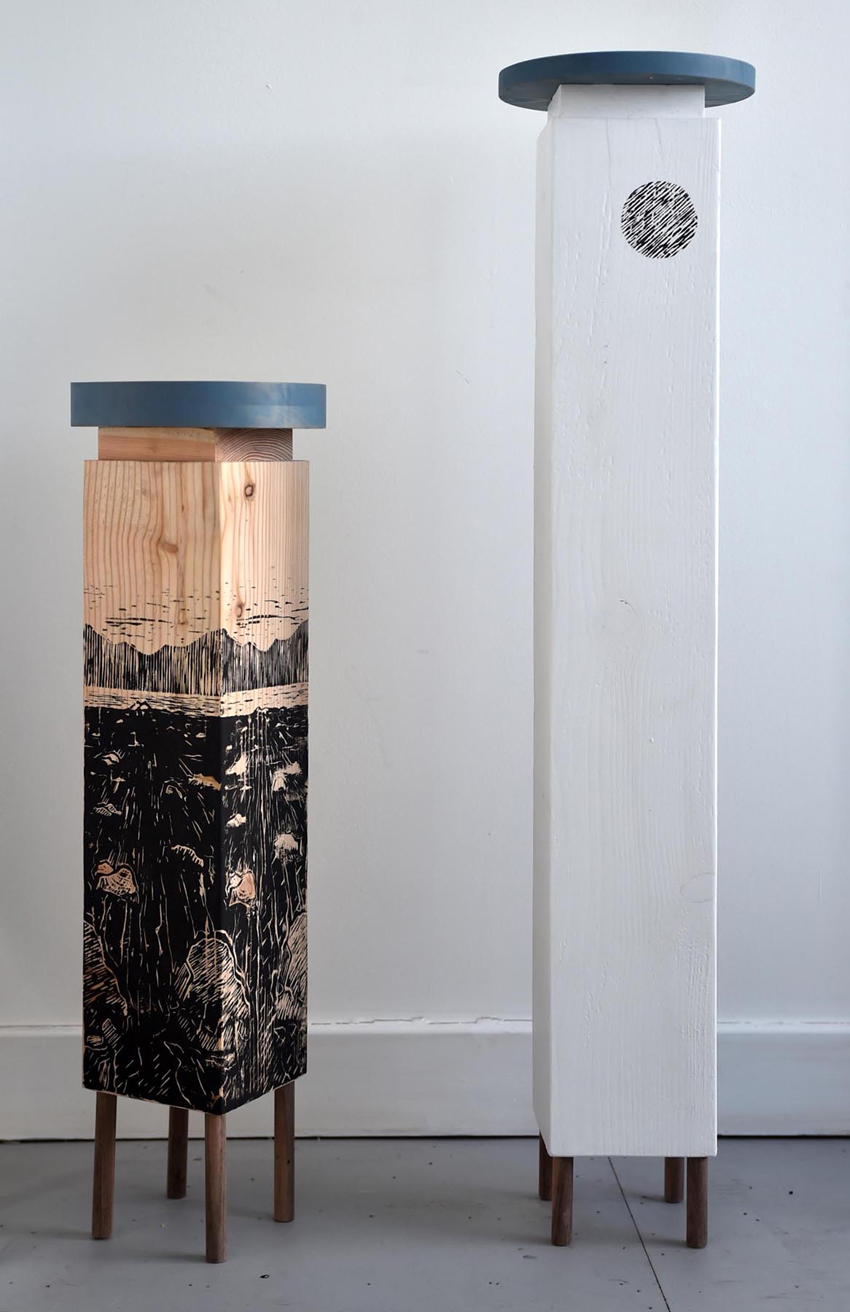 Martin Campbell
Materialise
Fife Contemporary have put together their first online makers' exhibition to showcase the work of emerging, innovative and new makers who are based or have studied in Scotland. Visiting four major art schools - Duncan of Jordanstone College of Art, Edinburgh College of Art, Glasgow School of Art and Gray's School of Art - Materialise is a curated a selection of nine new makers who challenge the boundaries of visual art, craft and design.
Including pick 'n mix jewellery by Eileen Pottle, handcrafted textiles by Maddie Williams and minimal product design by Scott Crawford, the online exhibition has an Artist Gallery for each maker, where you can discover more behind each of their creative processes, choices of materials and view their degree show collection. This is a fantastic platform for showcasing new talent as well as reinforcing the importance of making and the individual journey each artist takes to create their work.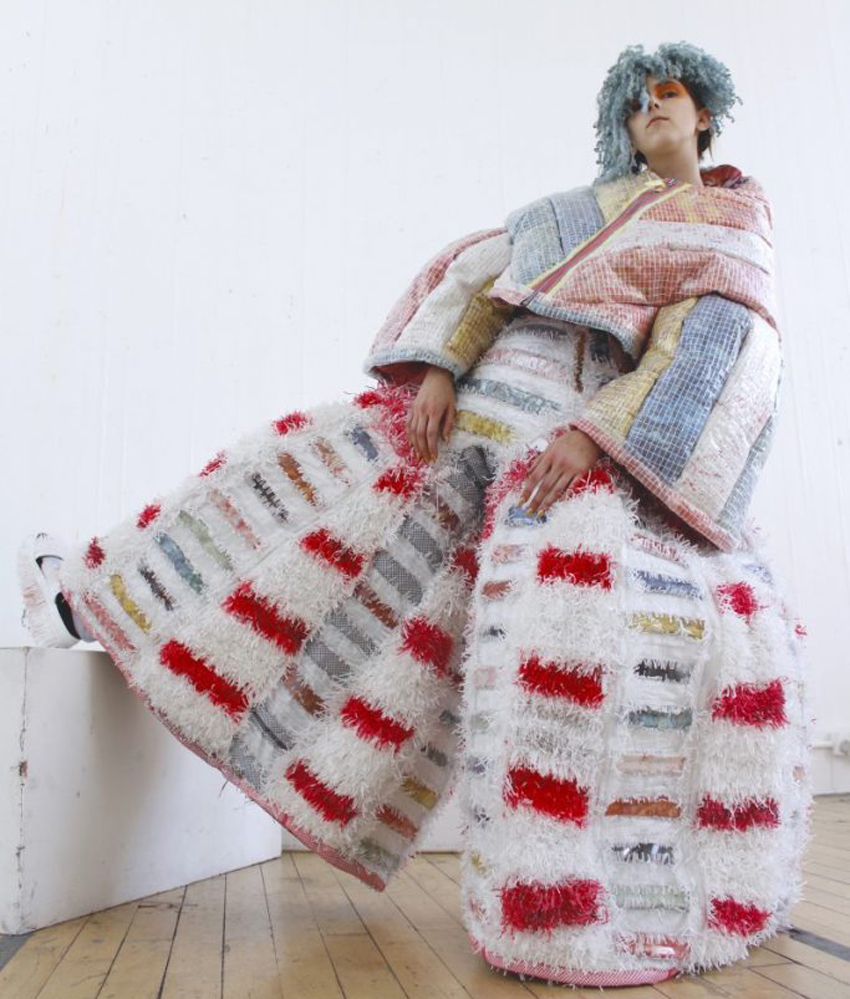 Maddie Williams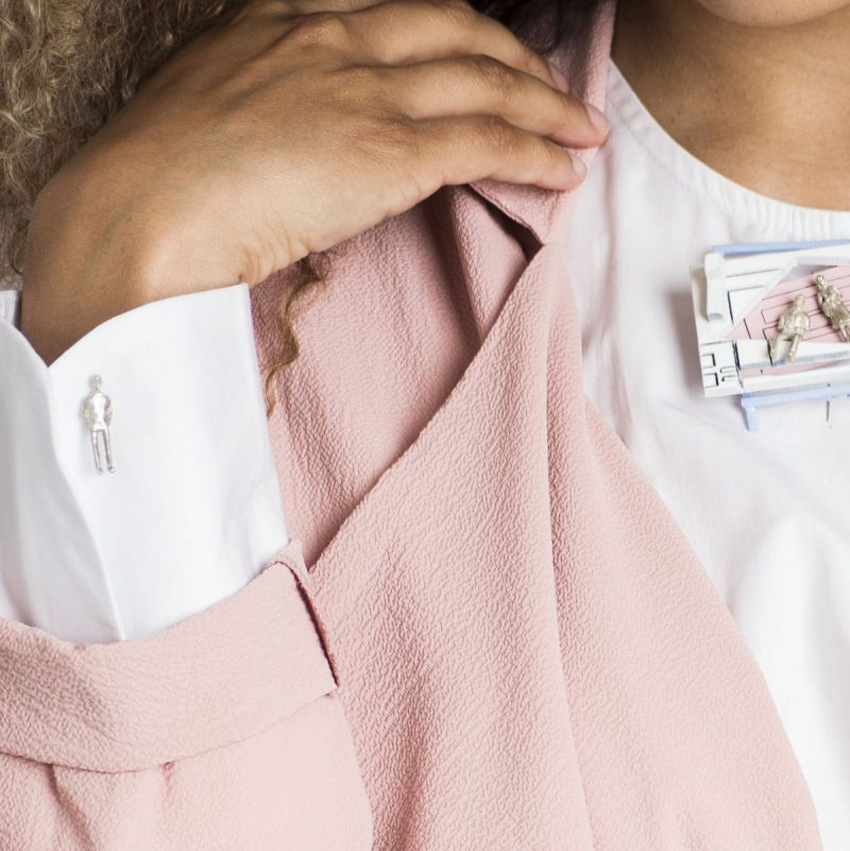 Eileen Pottle
Green Arts Conference 2017
Creative Carbon Scotland's Green Arts Conference is taking place on Wednesday 1 November at the Patrick Burgh Hall, Glasgow. With speakers from Creative Scotland, Puppet Animation Scotland, Dundee Rep and Starcatchers (Scotland's National Arts and Early Years organisation), this is the conference for Scottish cultural organisations aiming to increase their environmental sustainability.
This full-day event will include a best practice show-and-tell from the Green Arts Initiative community, a supplier showcase as well as focused workshops on how and why the cultural sector is tackling environmental sustainability in a creative way. The conference will also look into what future plans there are from the government, funding bodies and grassroots organisations.
Sharing the innovative steps the creative sector is taking to reducing its environmental impact, the conference is open to Green Arts Initiative members, Regularly Funded Organisations working towards Creative Scotland's 'Environment' Connecting Theme, arts venues and companies who have been familiar with sustainability for some time as well as those within the sector who have only just been introduced to sustainability issues.
You can register for tickets on the Creative Carbon Scotland website or visit their Eventbrite page.
Share your news!
We're always on the lookout for the latest in Scottish craft news. If you have any stories you would like to share, send them to hello@craftscotland.org.