Welcome to our new feature, the Craft Edit, where we bring you snippets of news from the sector.
This week, we've collated highlights from the Scottish designer/makers who have been making the most of the dreary winter months. Our five news snippets give you a highlight what some of our makers have been up to in the last few months.
SAMPLE
Textile design collective, Collect Scotland, has curated the work of 15 contemporary Scottish textile designers into one huge, interactive exhibition. SAMPLE will be shown at The Lighthouse in Glasgow from Friday 24 March and looks to shine a light on the bold, innovative, contemporary work being created in Scotland. Designers in this exhibition have created work for major brands and organisations like Nike, IKEA, Converse, Paperchase, Made.com, White Stuff and the NHS. The showcase will feature work specially-commissioned around five key 'trends', and a retrospective of commercial work by the wider Collect Scotland membership.
Find our more about the upcoming exhibition on our What's on pages.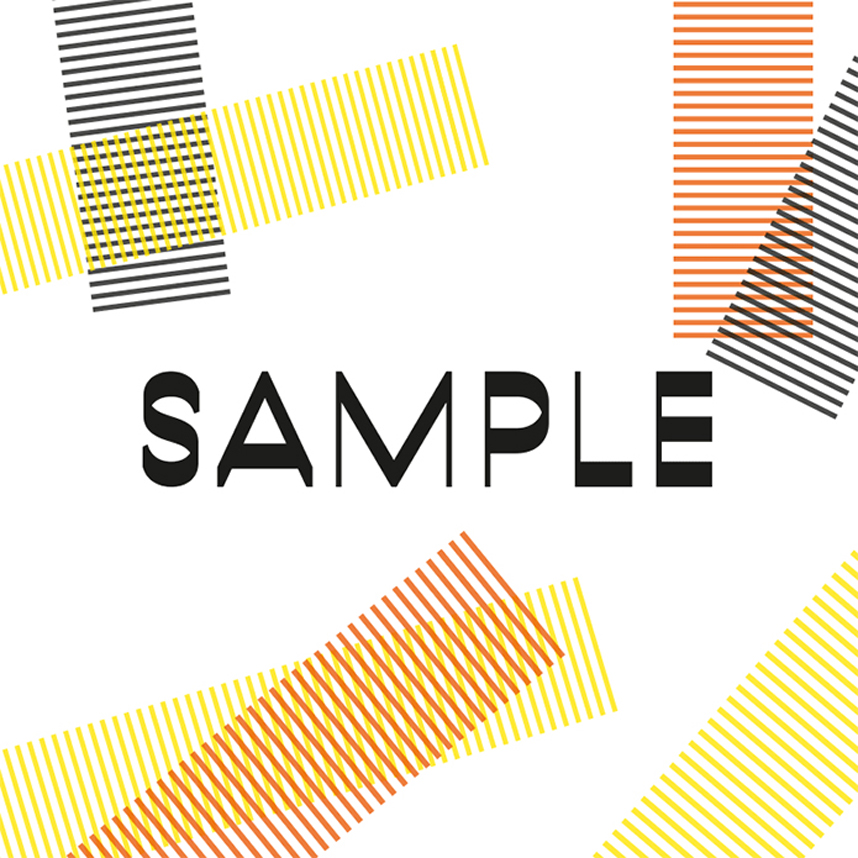 2017 Dundee Design Festival
Dundee, the UK's only UNESCO City of Design, is set to host its second design festival following the success of last year's four-day celebration of world-class design. Dundee Design Festival returns to West Ward Works this year for a stimulating series of workshops, performances, exhibitions and talks during an extended five-day run in May.
This year's theme is Factory Floor. It acknowledges the global shift in design practice where designers and makers are blending craftsmanship and industrial processes to create a hybrid of the very old and the very new. 2017's festival highlights include the chance to try your hand at 3D printing, laser cutting, CNC milling and playing with virtual reality with Wee Works, a pop-up digital fabrication studio by MAKLab.
This year, Dundee Design Festival is partnering with Make Works on the newly-launched Dundee Design Festival Factory Residency Programme. The Factory Residency Programme will select and match three designers with Scottish-based manufacturers. Over six months, the residency will allow designers time and space to work with specialist fabricators testing new ideas, improvising with materials and experimenting with different production techniques.
Read more about this year's Dundee Design Festival on Creative Dundee, or follow the Festival on Twitter or Instagram.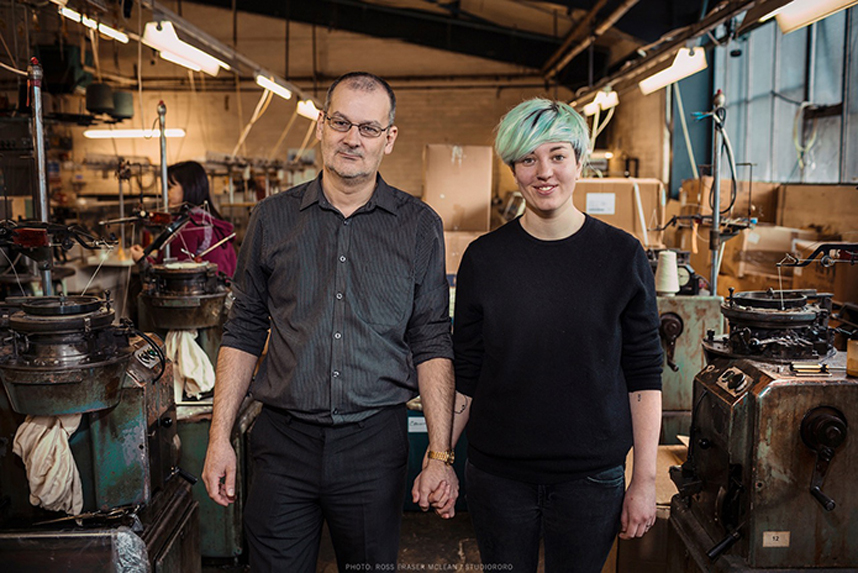 Image: Fi Duffy-Scott & Brian Ashard. Image Credit: Ross Fraser McLean
Artistar Jewels Winner Announced
Artistar Jewels is an international competition for established and emerging jewellery artists, where participants present jewellery works of high artistic value that showcase technical experimentation and stylistsic research. From 23 February to 25 February 2017 142 international designers from over 30 countries displayed more than 350 works for the show's fourth edition.
The Artistar Jewels 2017's winners are the Scottish-based Russian designer Evgeniia Balashova, Italian artist Emanuele Leonardi and Icelandic designer Anna Maria Pitt.
Participants in the contest have the opportunity to have their work photographed for Artistar Jewels' international publication, exhibit during their international exhibition, and sell their works through the dedicated Artistar Jewels online shop. Winners of the competition receive free entry to Artistar Jewels 2018 and will appear in a curated section of their publication.
Winner Evgeniia Balashova graduated in Scotland at the Glasgow School of Art. For the Artistar Jewels competition, Evgeniia presented her Buffer Bangle; a combination of flowing organic shapes and a strict geometric frame. The organic elements of the piece are created from computer keyboard hinges which were recycled and cast in sterling silver.
Evgeniia was awarded the prize of free participation to the Professional Goldsmithing course at the Goldsmith School Ambrosiana in Milan, given to a winning designer under 27.
Evgeniia is one of the 33 makers who will be showcasing their works at the Craft Scotland Summer Show 2017, and you can find out more about each of the makers on our news pages.
Spring Fling Makers Announced
The 15th annual Spring Fling will take place across Dumfries and Galloway from 27 to 29 May 2017. This year the open studios event will include 15 new participants, as well as familiar exhibitions. Head along and you will be able to see jewellery, ceramics, sculpture, paintings, photography, original prints, metalwork, glass, textiles, furniture and more. As ever one of the great attractions is the opportunity to meet, chat and see people at work in their studios - while spending time touring one of the most beautiful rural regions of the country.
Spring Fling has unveiled the diverse range of 93 artists, makers and designers selected for Scotland's premier open studios event in 2017. Nearly a third will also show work in a curated craft focused exhibition that will offer a taste of the much-loved annual Scottish cultural event to Cirencester in the heart of England.
Find out more about the makers who will be taking part in this year's Spring Fling.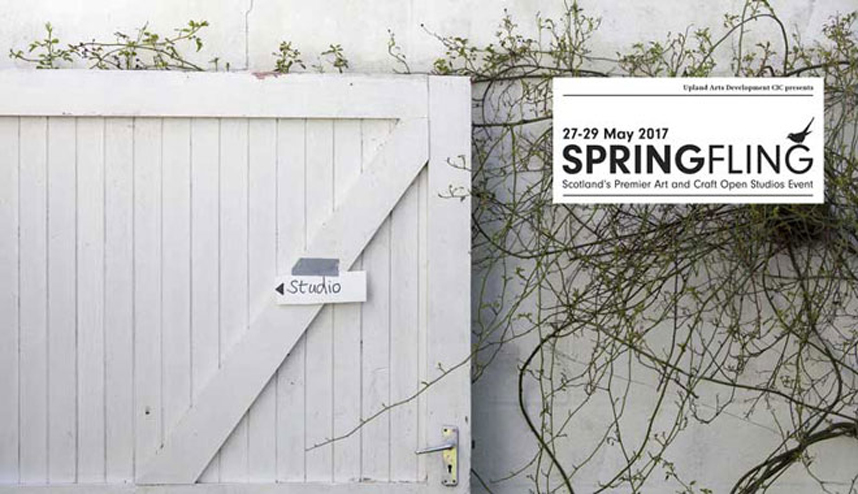 Creative Scotland Open Project Funding
Creative Scotland's open project funding supports the arts, screen and creative industries, with projects that help them explore, realise and develop their creative potential, widen access to their work, and enrich Scotland's reputation as a distinctive creative nation connected to the world.
Craft Scotland is thrilled that two craft makers have recently been awarded Open Project Funding.
Inspired by the Finnish form of weaving called Täkänä, Laura Spring has received funding to research, develop and produce a series of rugs, prints and wall hangings using this technique. You can see this collection when it launches at design junction during the London Design Festival, in September 2017.
Jewellery designer Misun Won also received funding to participate in our Scottish showcase at the American Craft Council's Baltimore show back in February.
If you would like support to make your craft project happen, why not check out the guidelines to see if you can apply to Creative Scotland's Open Project Funding.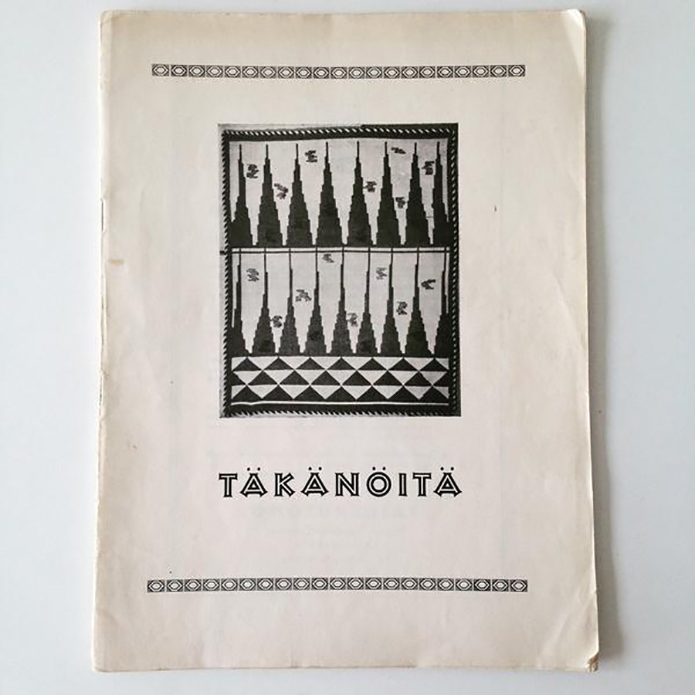 We're always on the lookout for the latest in Scottish craft news. If you have any stories you would like to share, send your news to hello@craftscotland.org.