The Craft Edit is your monthly insight into Scotland's thriving craft sector. Hear all the latest news from new initiatives and awards, to artist residencies and special collaborations.
---
Elements festival of jewellery, silver and gold
Now in its fifth year, Elements is a showcase of Scottish talent, presented by The Incorporation of Goldsmiths and Lyon & Turnbull. The annual celebration of the UK's most significant jewellers and silversmiths bring the finest designer makers together for a selling fair, an exhibition, and a series of events.
The press launch took place earlier last month at Lyon & Turnbull in Edinburgh, where the line-up of 50 of silversmiths and jewellers selected was unveiled. These makers include Akvile Su (Edinburgh, pictured above), Eileen Gatt (Munlochy), Hannah Louise Lamb (Musselburgh) and Smith & Gibb (Glasgow).
Elements festival runs from Friday 8 to Sunday 10 November 2019 at Lyon & Turnbull, Edinburgh.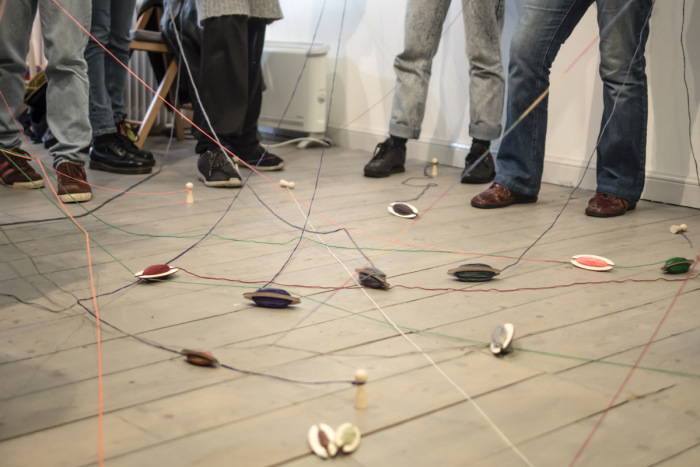 Image: Crypto-Knitting Circles / Photography by Bob Moyler
Crypto-Knitting Circles
Knitting meets crypto-currency in a new collaboration between designer Ailie Rutherford and Dr. Bettina Nissen.
Their year-long research project began with workshops in Govanhill and Easterhouse and culminates this month in Chain Re: Action, a knowledge exchange event held at Platform (an arts centre in the heart of Glasgow's East End).
Their crypto-knitting circles use the format of a knitting circle to encourage group learning, whilst playing on the similarities between knitting patterns and the encryption codes or trust networks of blockchain technology.
With a shared interest in feminist economics and the potential for crypto-currencies to disrupt established power structures and create new supply chains, Ailie and Bettina are asking whether new digital technologies offer the potential to create fairer grass-roots exchange networks.
The project plays on the similarity of knitting patterns, the encryption codes and trust networks of blockchain technology as a means to describe and convey the process and potential of these new technologies. Allowing participants to co-develop a proposal for a real block-chain system that can be used by women to invent an economy that works for them.
Chain Re: Action invites local residents, artists, academics and activists to exchange ideas on how new technologies can create a different type of economy, designed for and by the people who would use it. The event will feature talks, interactive artworks, film and discussions with people working on cryptocurrencies and using blockchain technology.
Chain Re: Action is on Noon - 6pm, Wednesday 12 June 2019. Funded by the University of Edinburgh and Creative Scotland's Open Project Fund.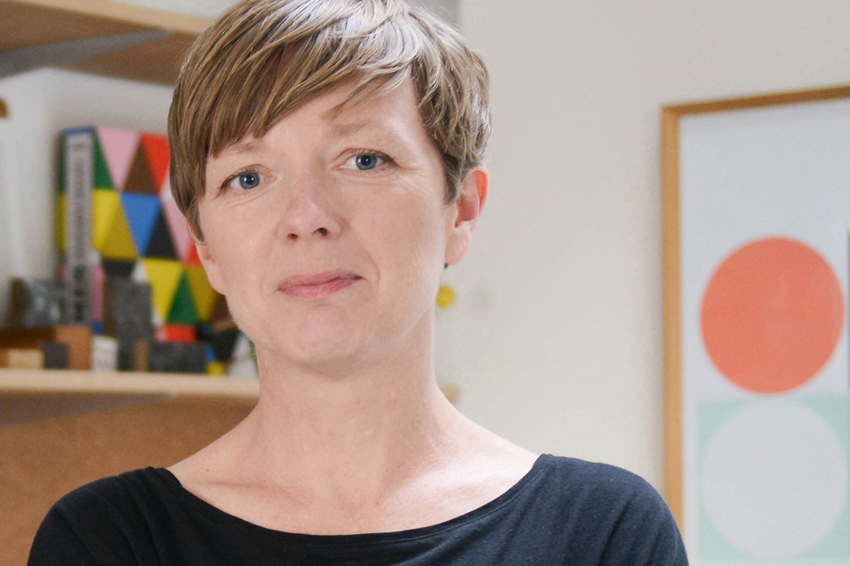 Image: Kirsty Thomas from Tom Pigeon | Photographer unknown
Tom Pigeon launch The Make Bank
Fife-based designer/makers Tom Pigeon have launched The Make Bank, a social project that creates art and design kits for young people to broaden access to the creative industries.
The Make Bank aims to tackle creative poverty, working with schools and young people across the UK to help provide materials, support and inspiration for pupils who want to follow creative careers. The project supports disadvantaged pupils who want to pursue creative education and creative careers, and will work with industry professionals and young people to share inspiring stories, creative journeys and careers advice.
If you are a creative industry professional, why not share your story? To find out more on how you can get involved, visit www.themakebank.org.uk.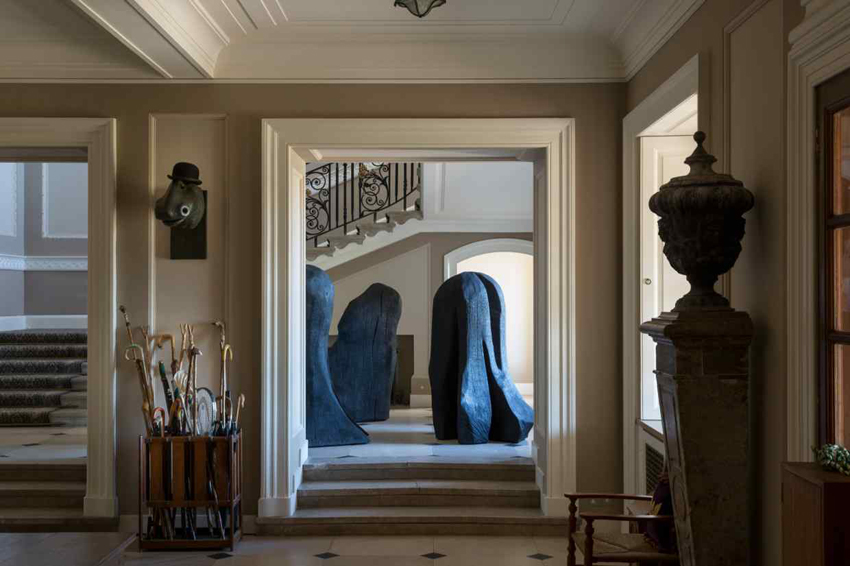 Scottish makers showcase at Marchmont House exhibition
An exhibition celebrating Scotland's finest contemporary makers working in wood, comes to Marchmont House in the Borders this month.
The idea of showcasing wood in all its manifestations came from a conversation with the artist and President of Visual Arts Scotland, Andrew Mackenzie, after the success of the Craft Scotland celebrates...wood - a showcase between Visual Arts Scotland and Craft Scotland within their wider ALIGHT exhibition.
Overall, 18 makers will be showcasing their work, taking part in the series of talks or in the film screenings, concentrating on their personal conversations with wood whilst they created their work. Some of these makers include Thomas Hawson (Scottish Borders), Isabelle Moore (Edinburgh), Beth Legg (Fife), Naomi Mcintosh (Aberdeenshire), Angus Ross (Perthshire), and Adrian McCurdy (Scottish Borders).
Craft Scotland is thrilled to support this showcase in a unique venue, along with other partners including Visual Arts Scotland and The Scottish Gallery.
Conversations in Wood takes place Saturday 3 August to Sunday 4 August 2019.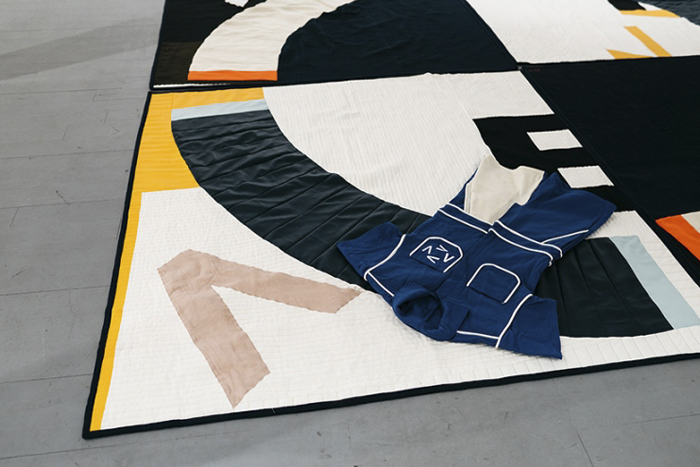 Image: Joanne Dawson | Via source photographer unknown
History of smocking explored at the Edinburgh Art Festival
Last month, Edinburgh Art Festival announced the four artists that were selected to participate in Platform: 2019, the Festival's dedicated showcase for emerging talent.
Look out for Platform: 2019 maker, Joanne Dawson who will be showcasing her sculptural works, which derive from traditional textile craft techniques.
In her new work, she researches the history of smocking and pleating - references their uses as an aesthetic technique used within work clothes and utility wear.
Open daily in The Fire Station at the Edinburgh College of Art, between Thursday 25 July - Sunday 25 August.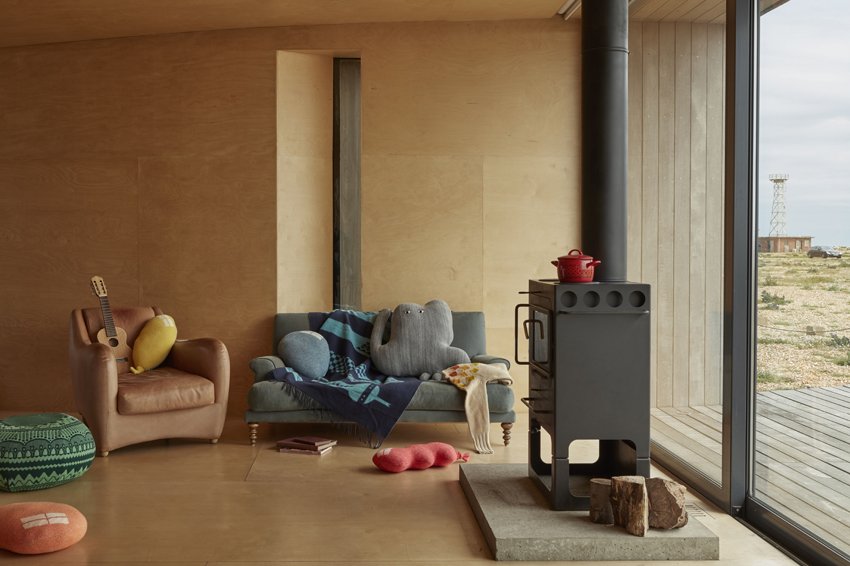 Image: Donna Wilson / Photographer unknown
Donna Wilson Pops-Up in Scotland
Award-winning Scottish textile and product designer Donna Wilson launches her first pop-up studio sample sale outside of London, at Edinburgh's Custom Lane.
Shoppers can expect special prices on past collections, samples, and one-offs from Donna's archive, including her curious creatures, cheerful ceramics, cosy lambswool cushions, throws, sweaters, scarves, hats, gloves, and other odd objects. Items from Donna Wilson's new Spring Summer collection can also be purchased.
Originally from Aberdeenshire, Donna Wilson has been designing, manufacturing and distributing her homeware made from luxurious lambswool, knitwear and ever-expanding collection of home accessories since 2003.

Shop the collection at Custom Lane, Friday 28 June to Sunday 30 June 2019.
Image: Conversations in Wood / Photographer unknown
Share your news with Craft Scotland. Email a press release and high-quality photography to hello@craftscotland.org.